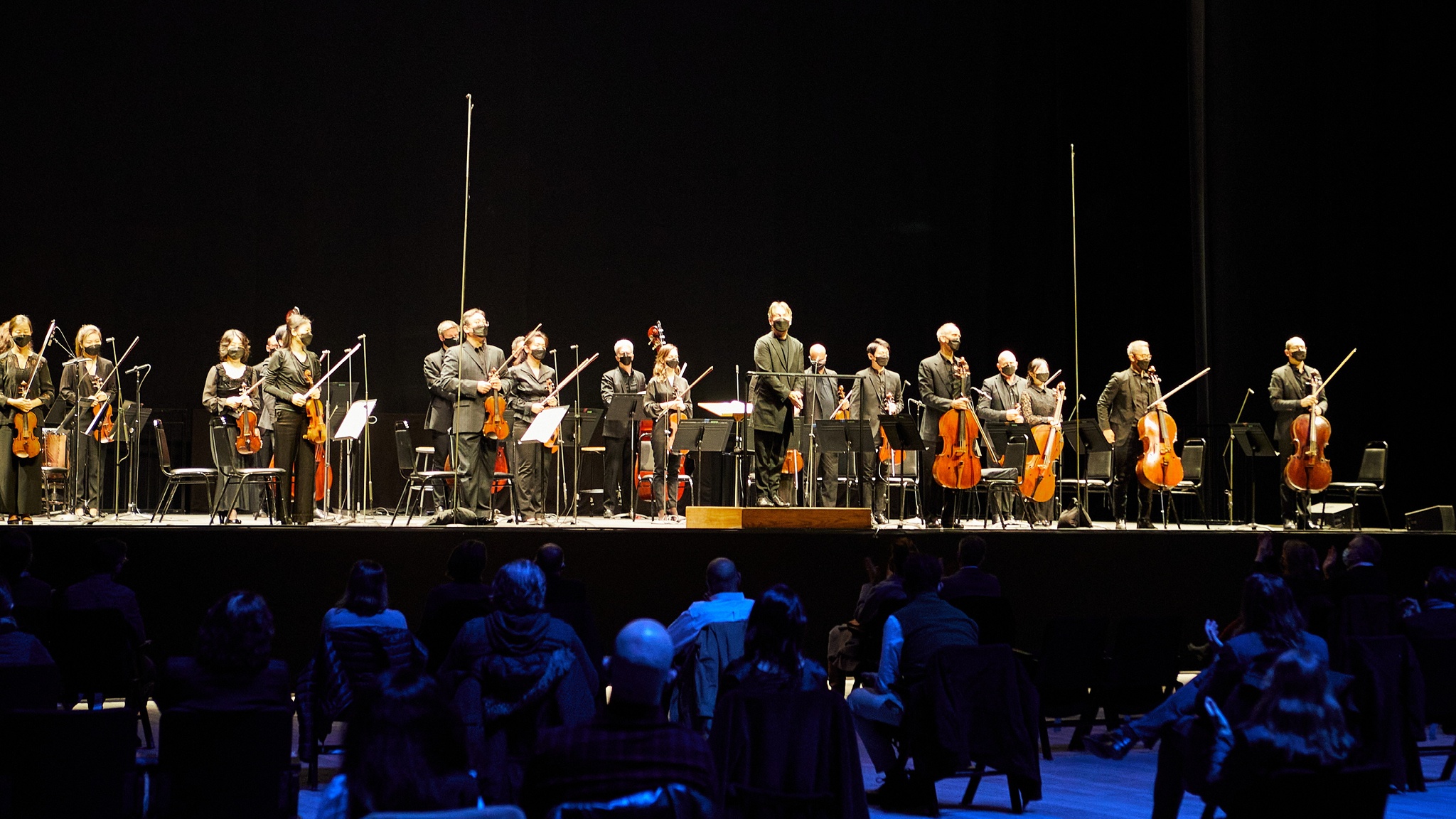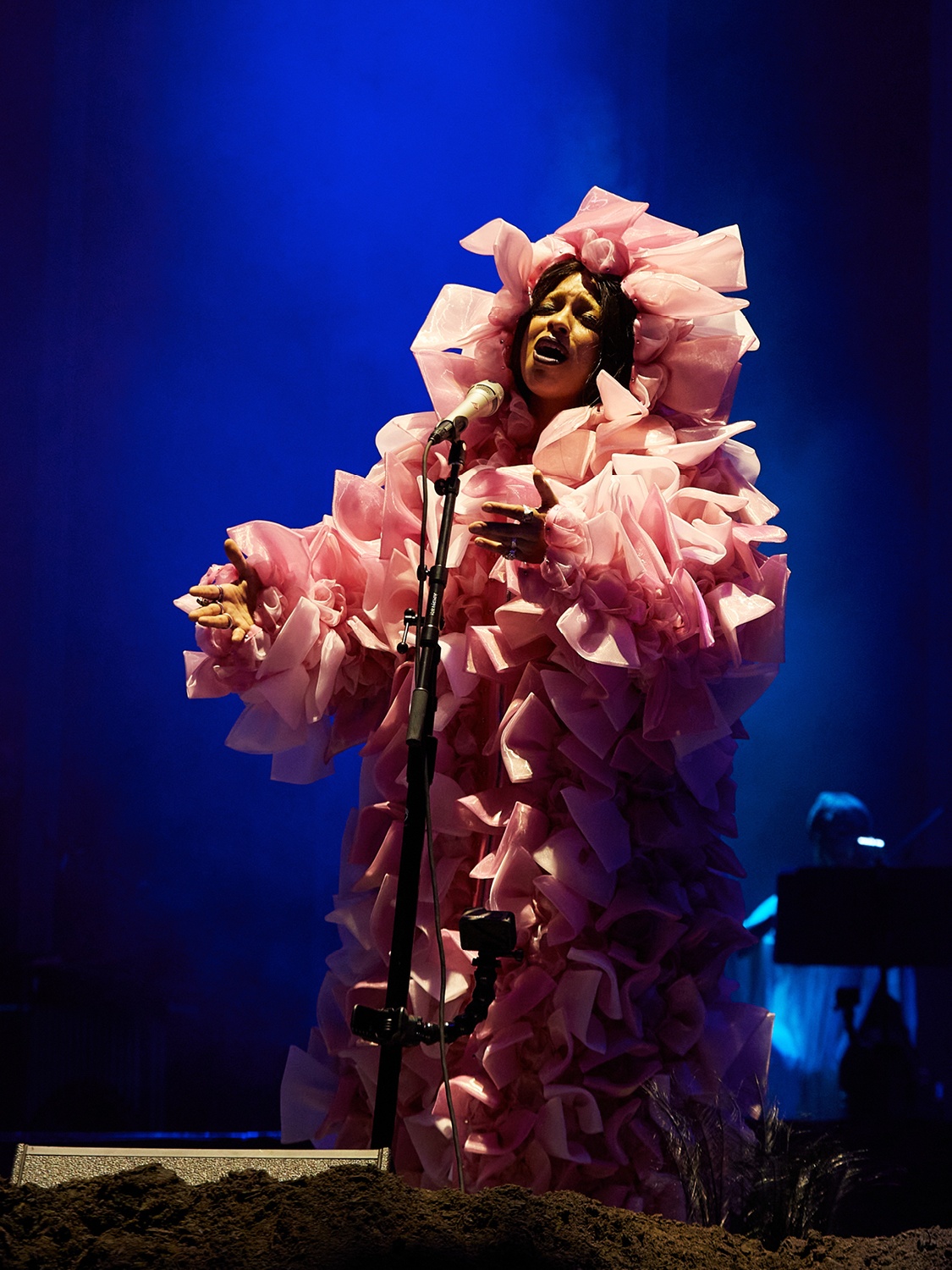 Live music, comedy, and NYC audiences, together again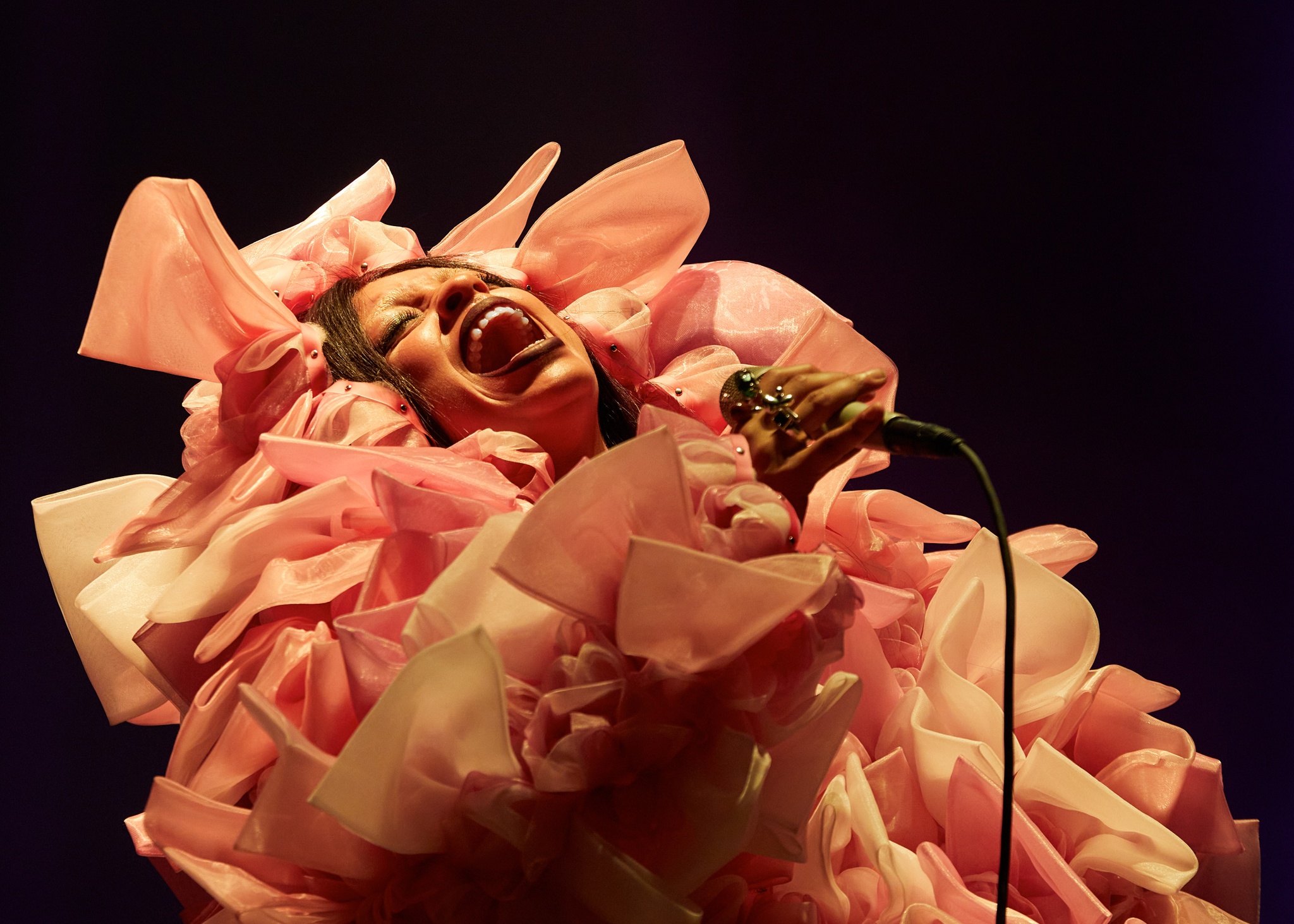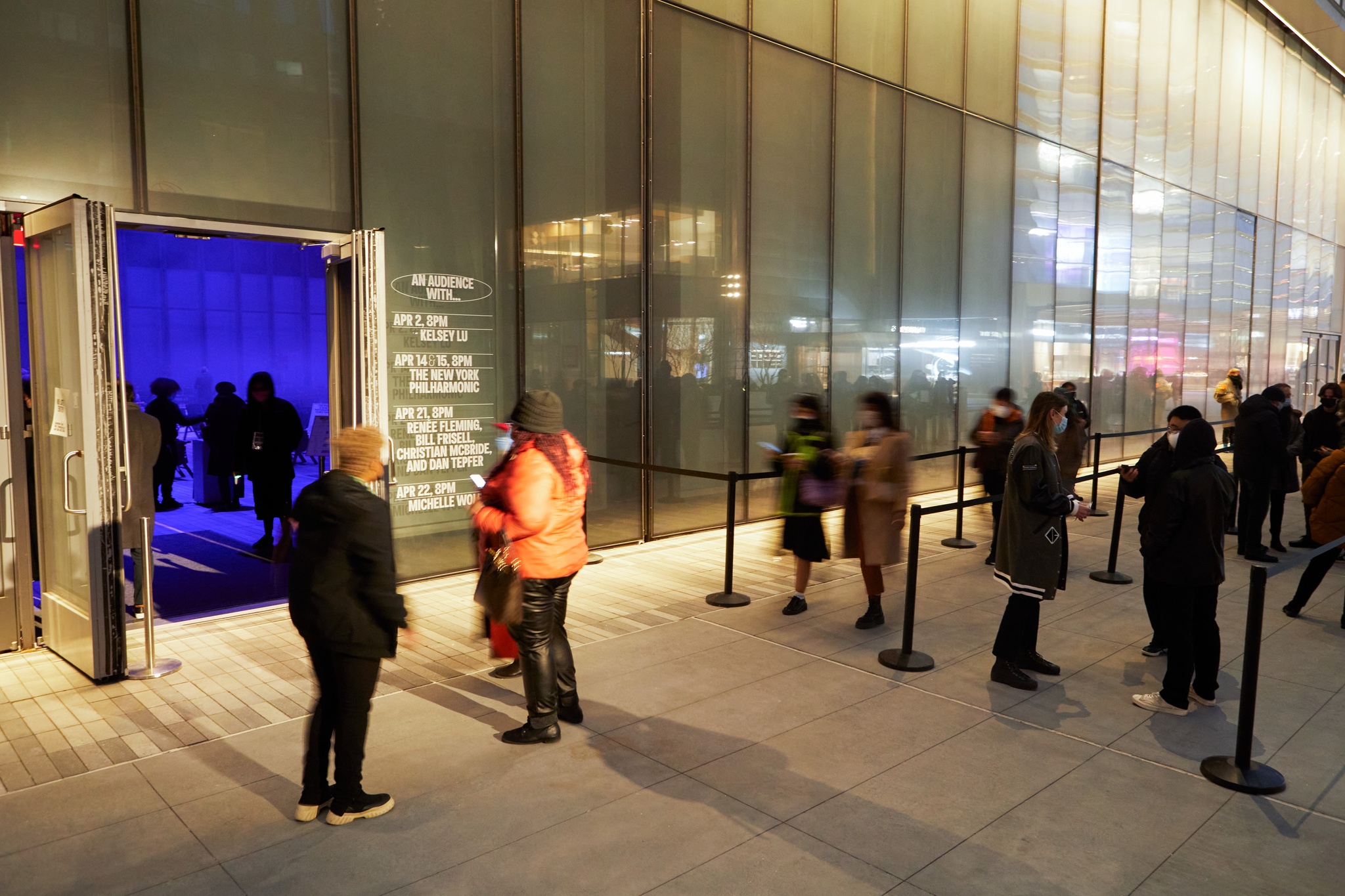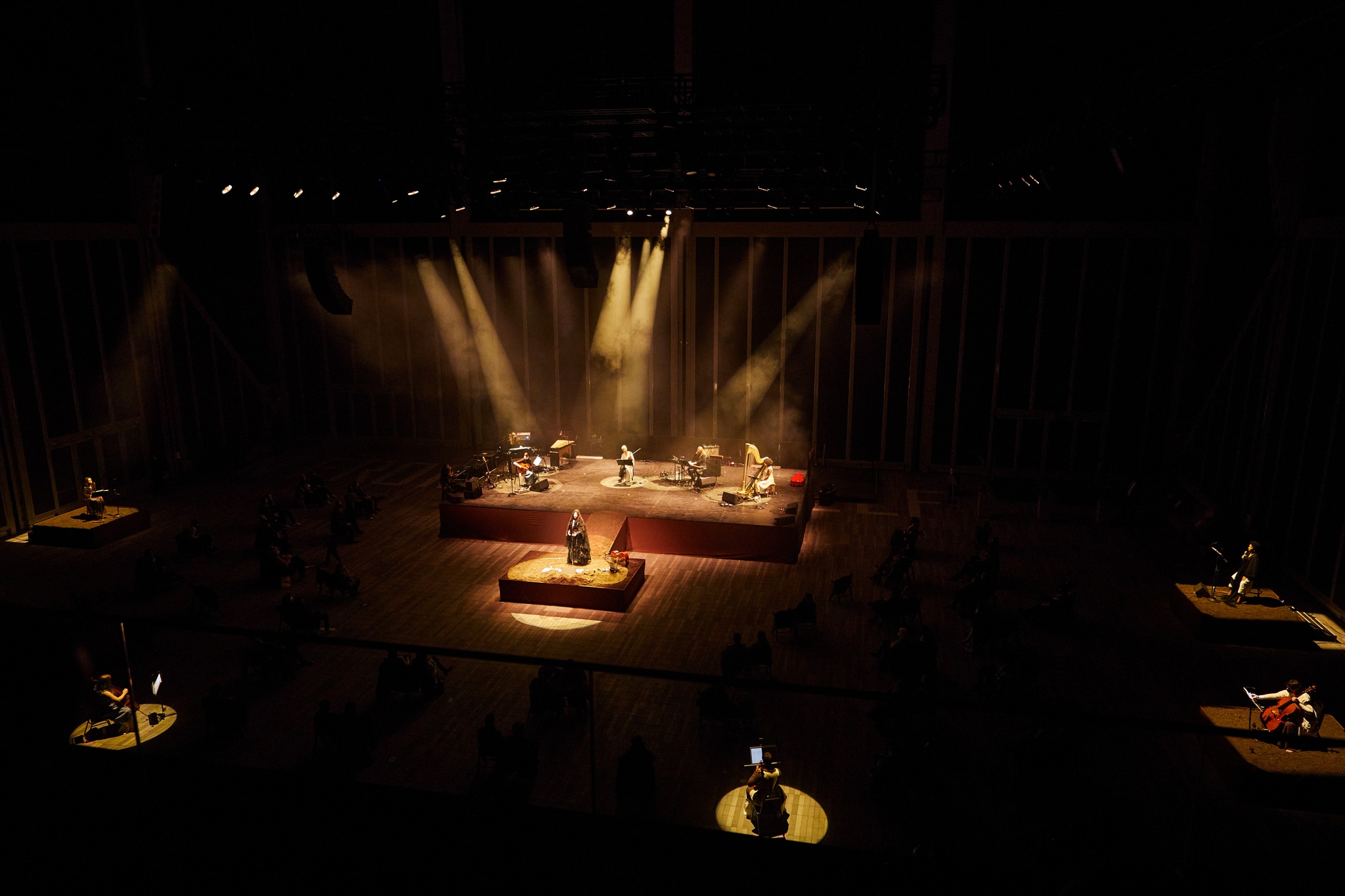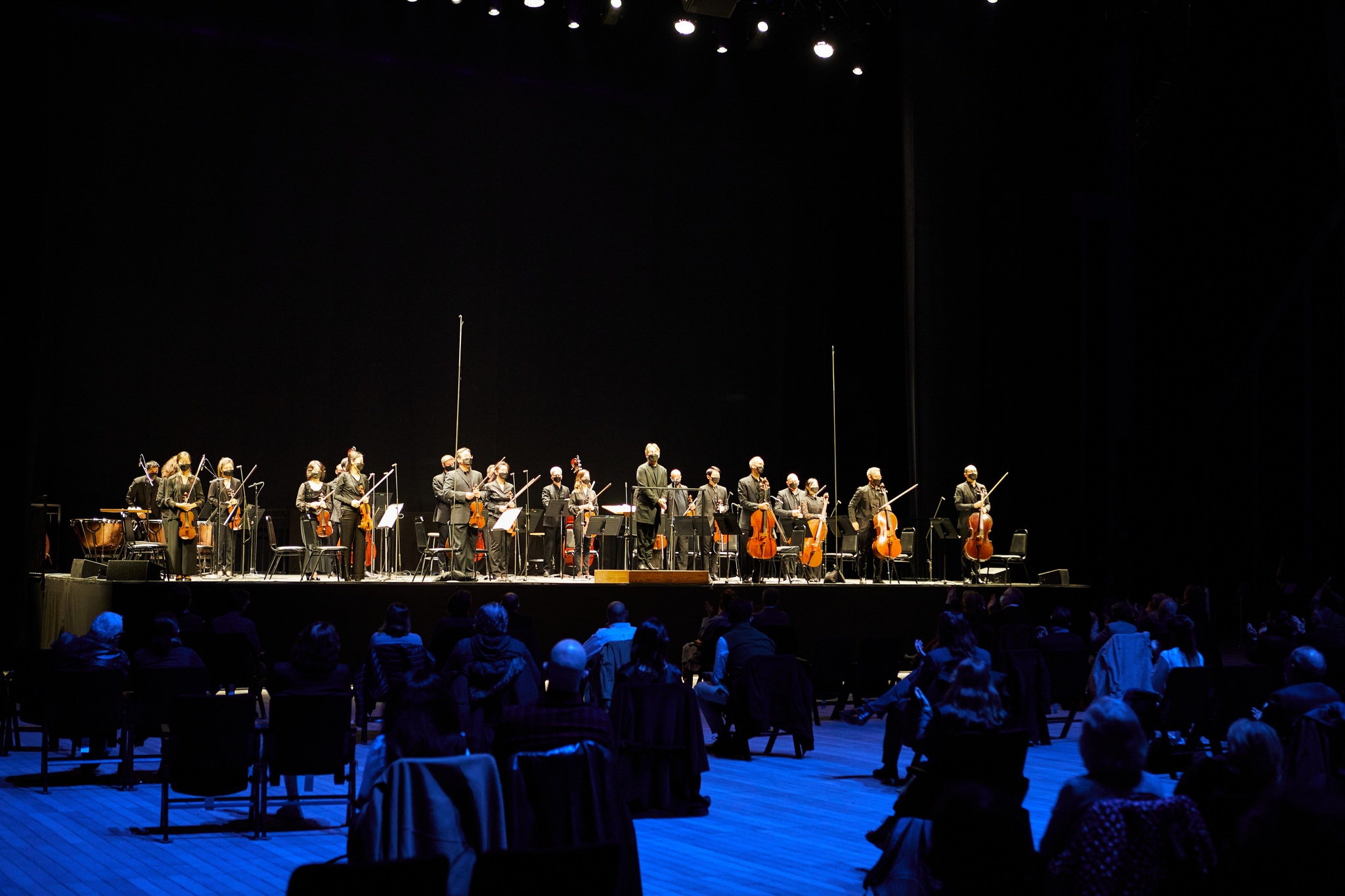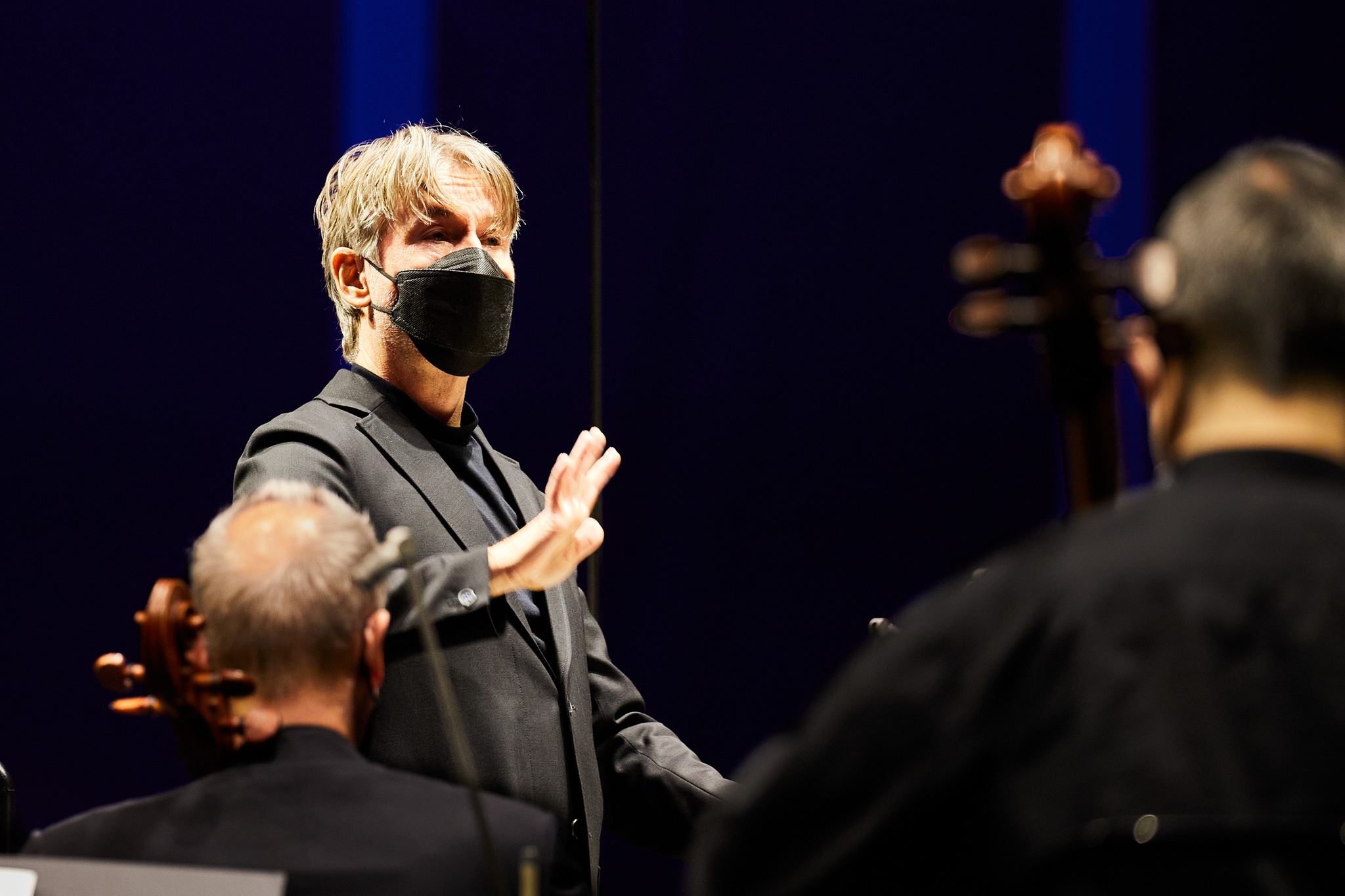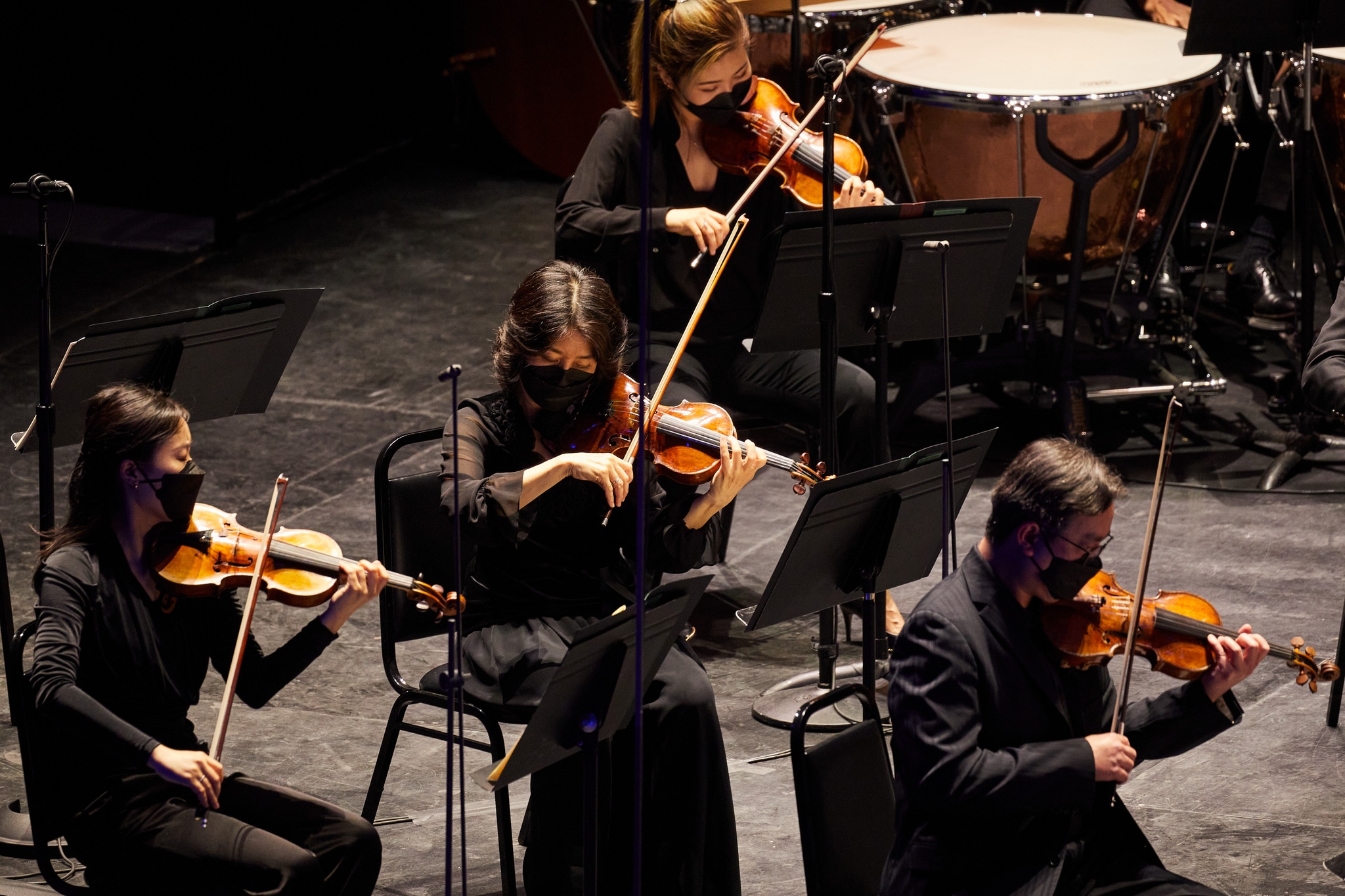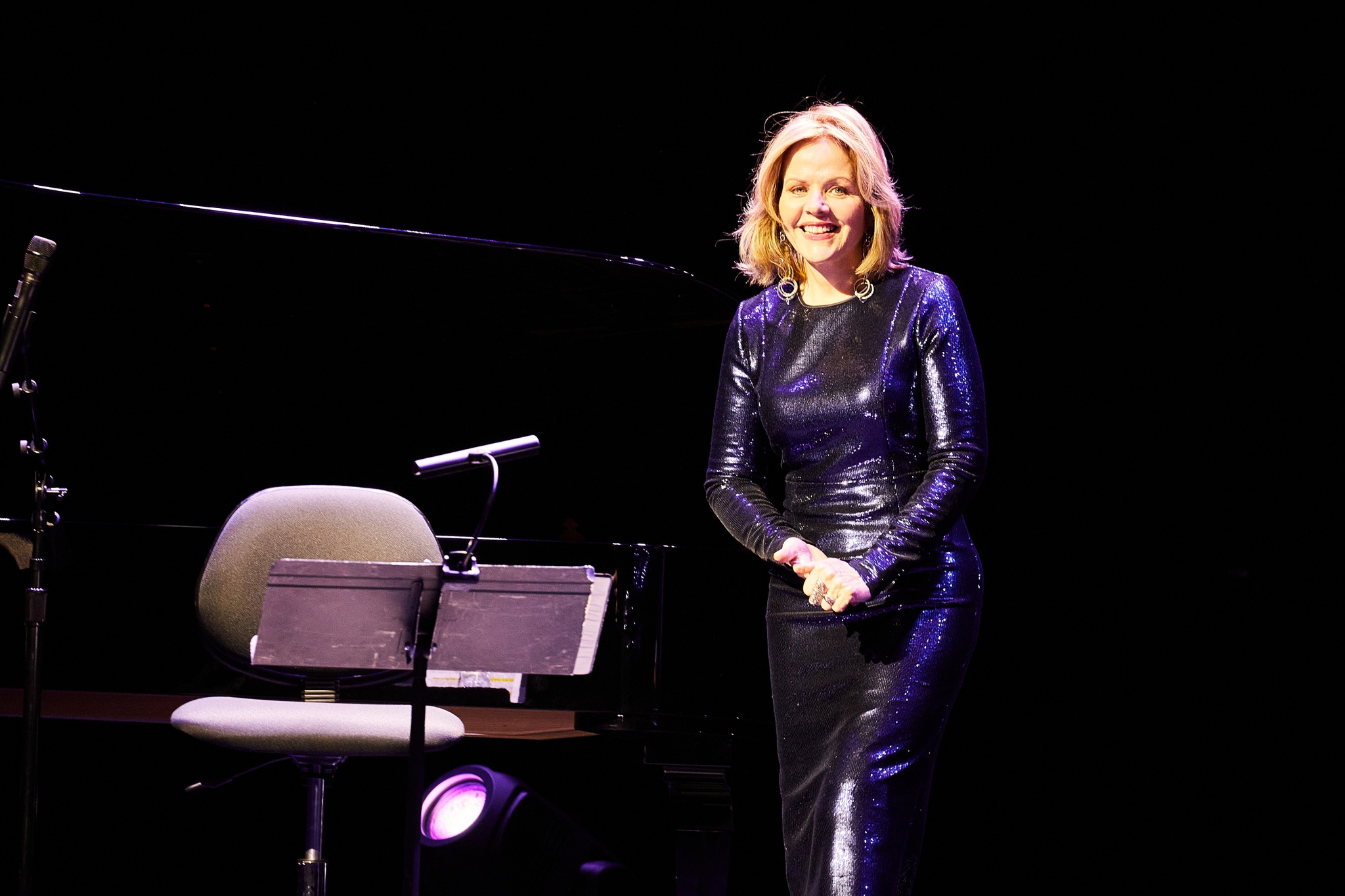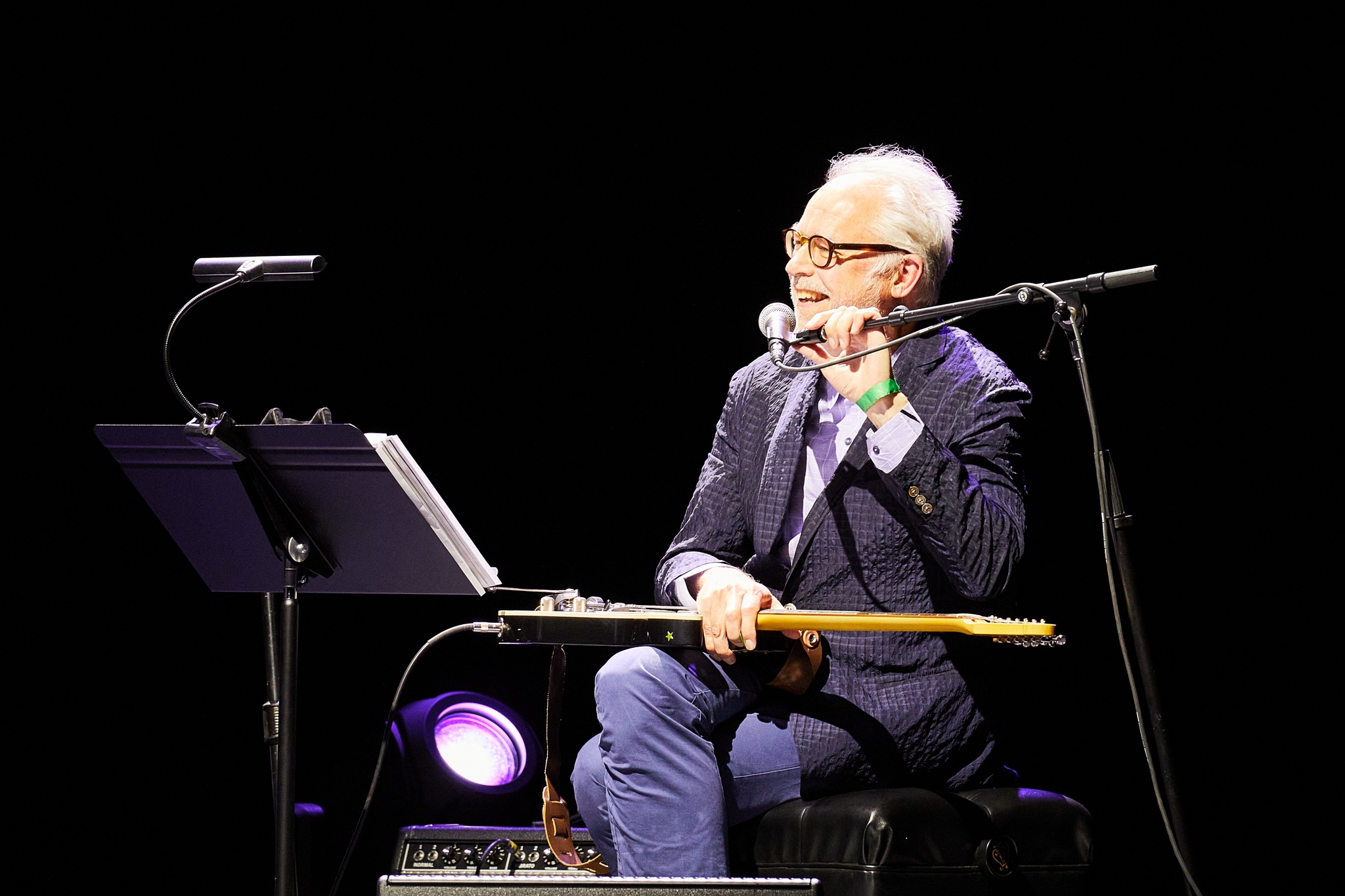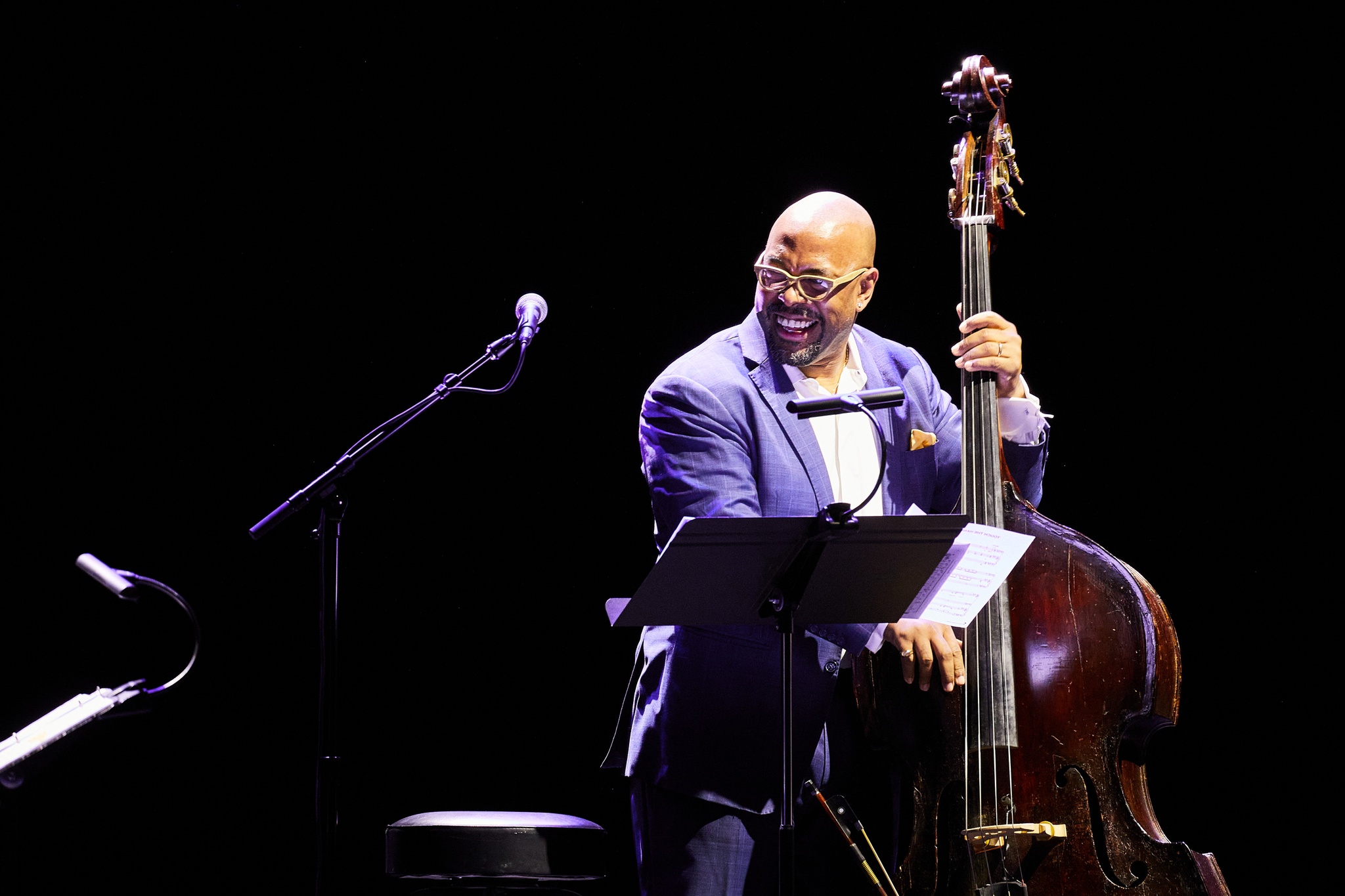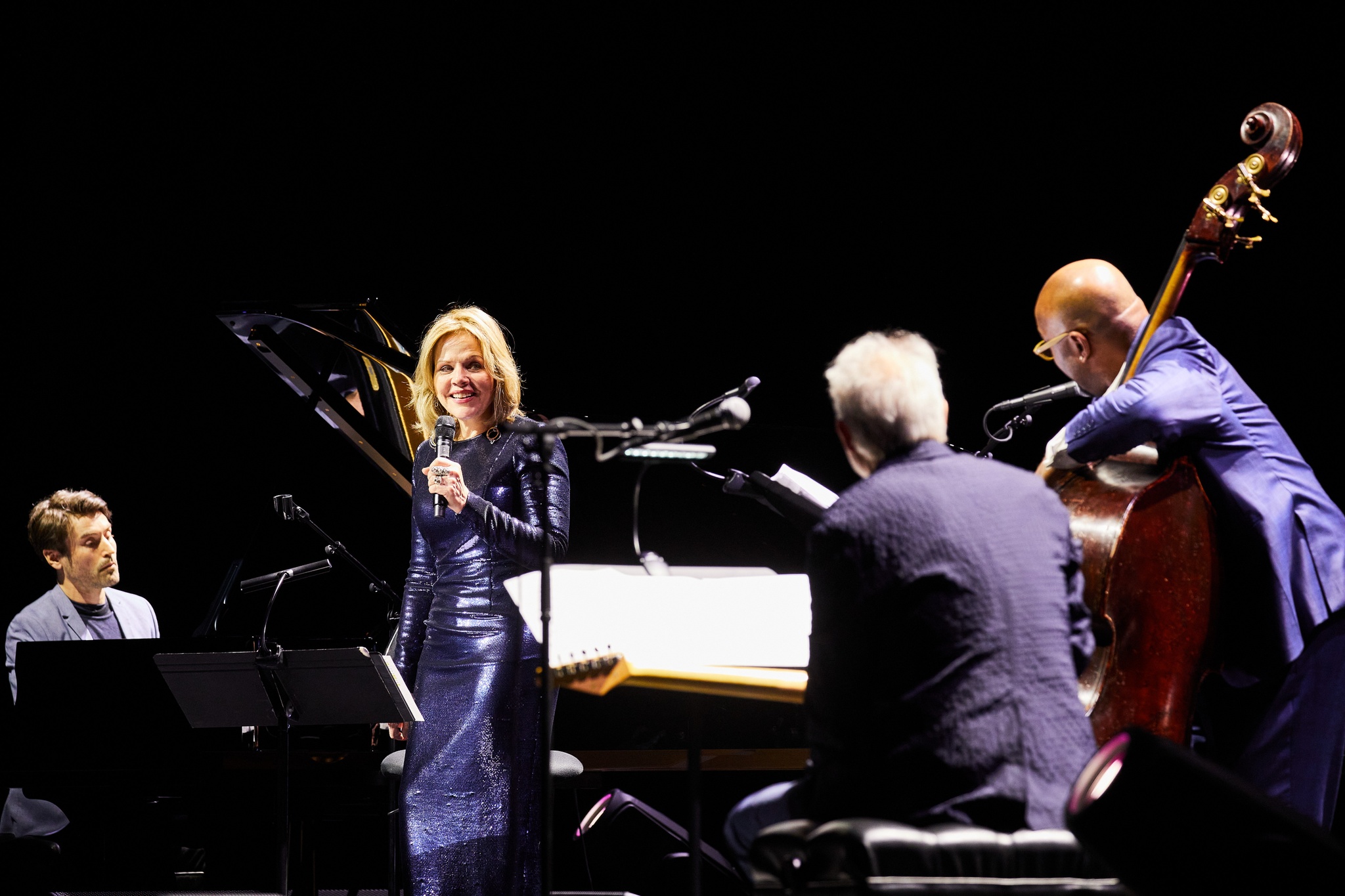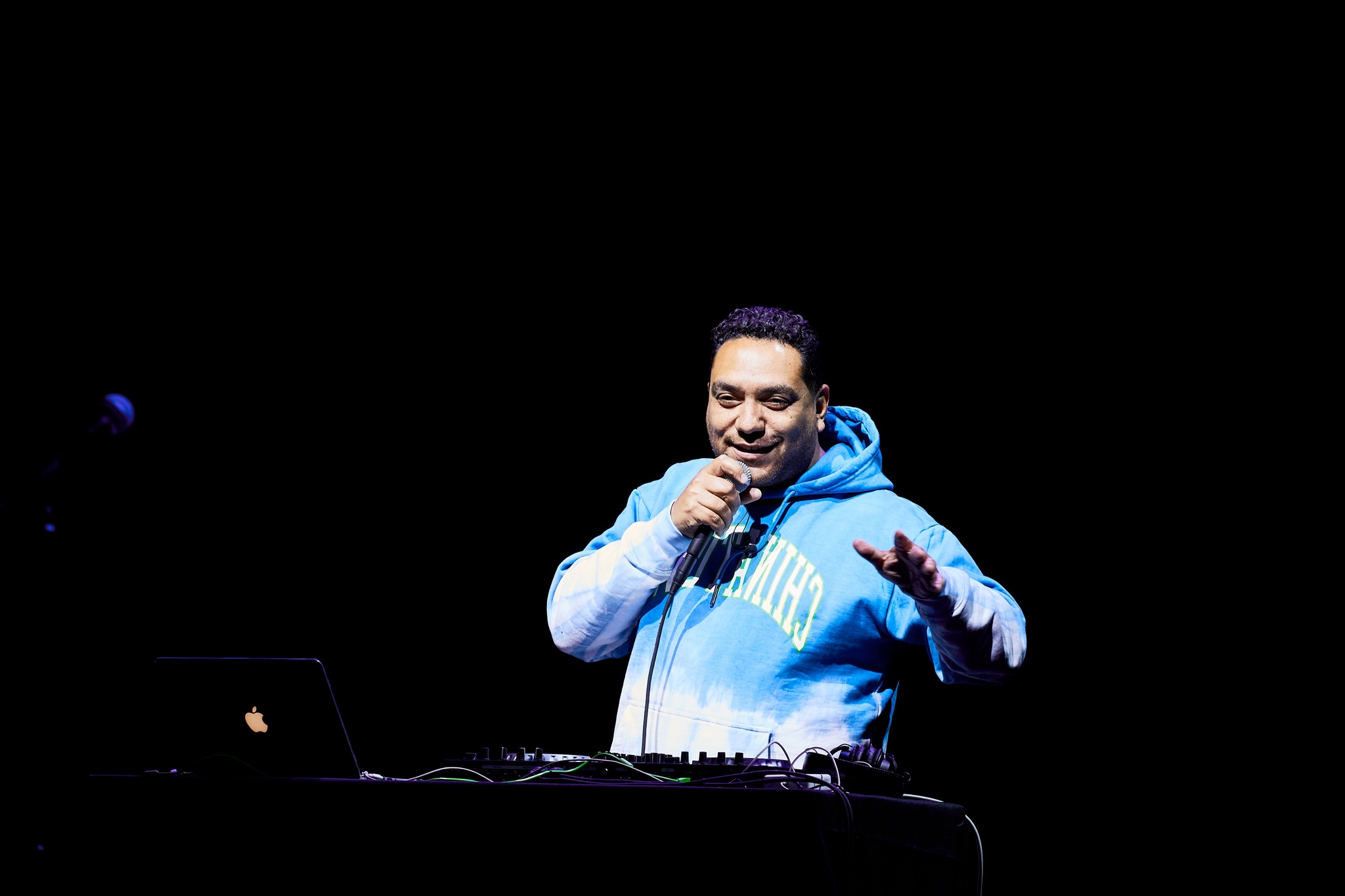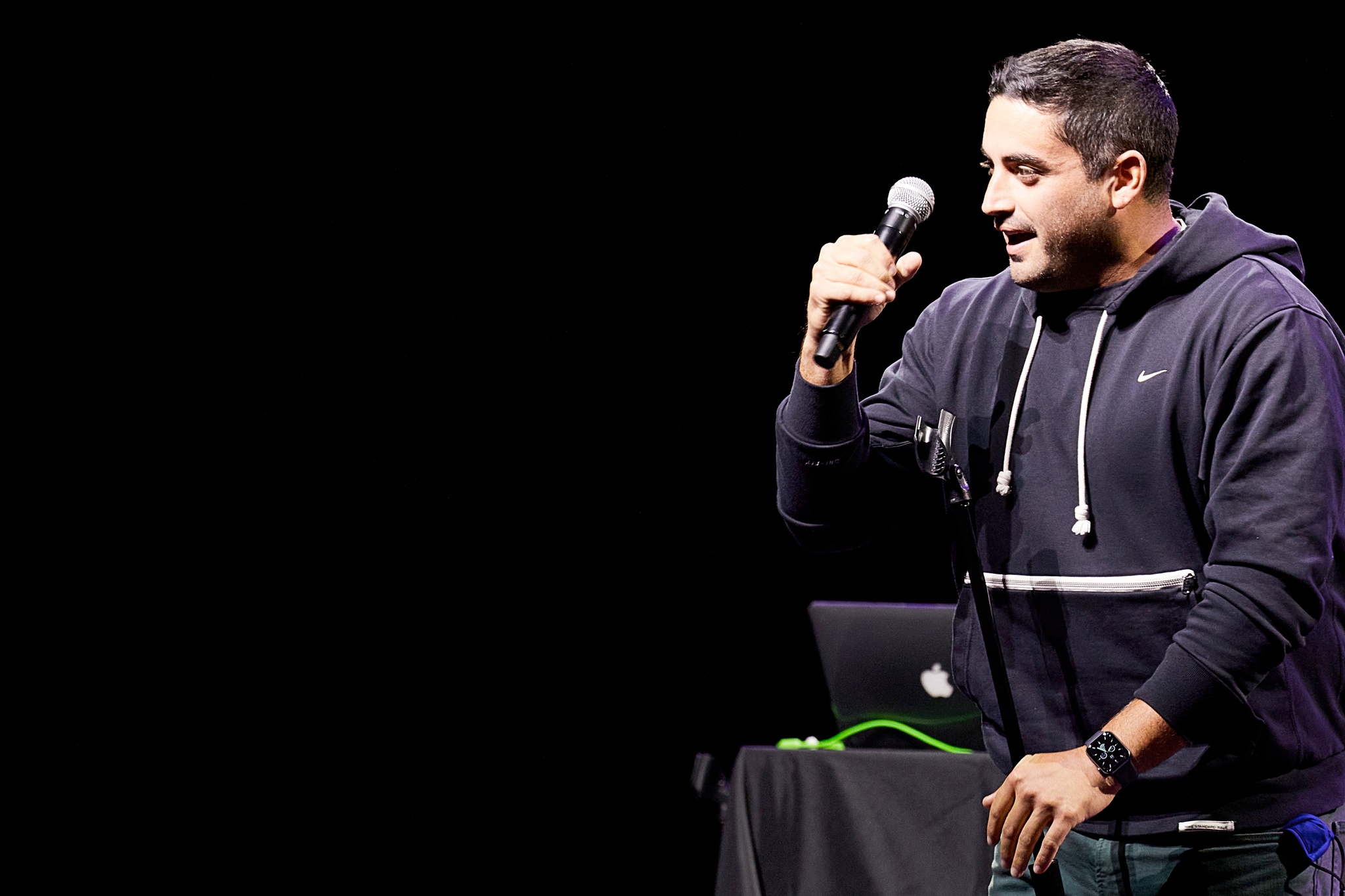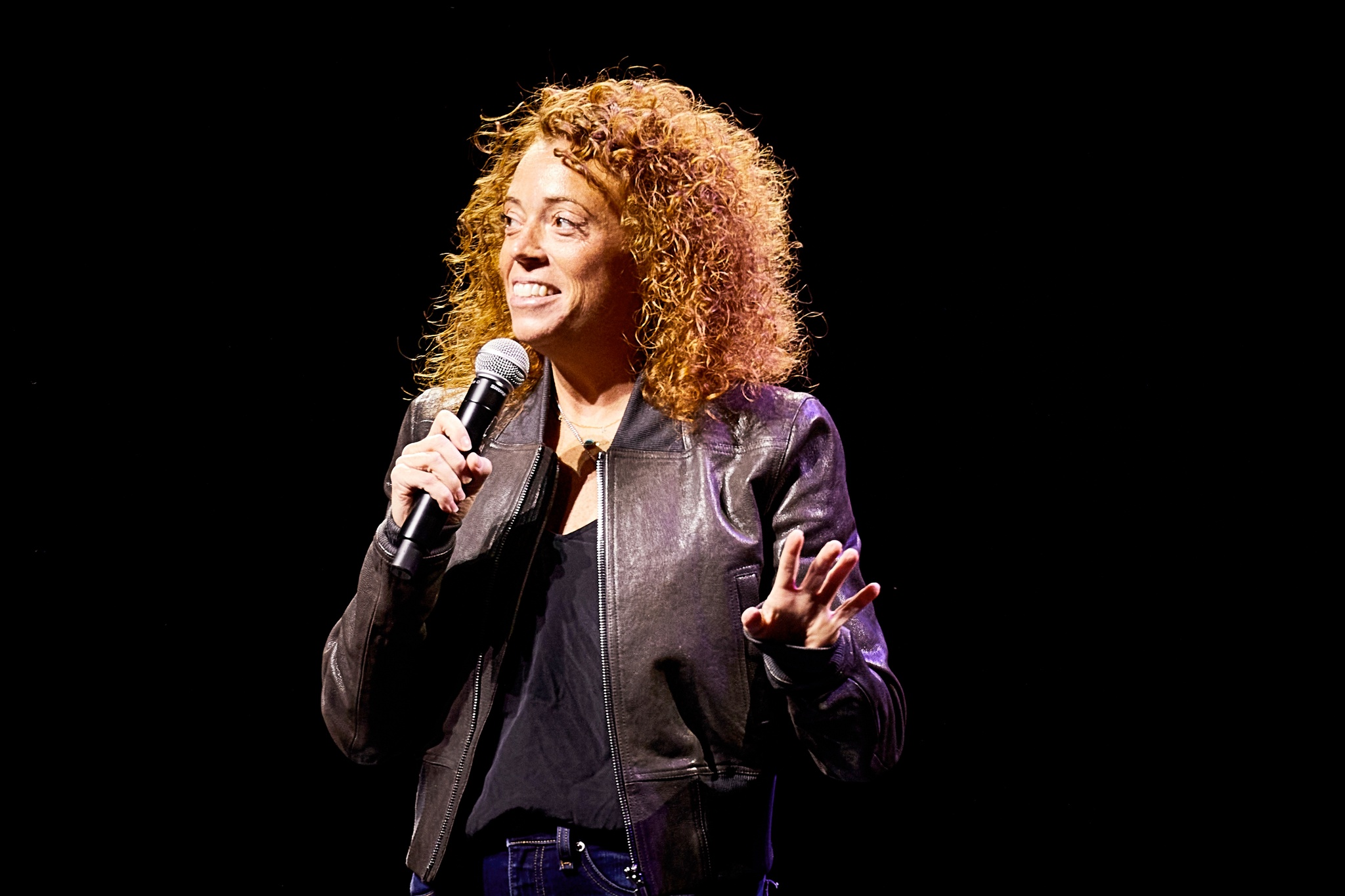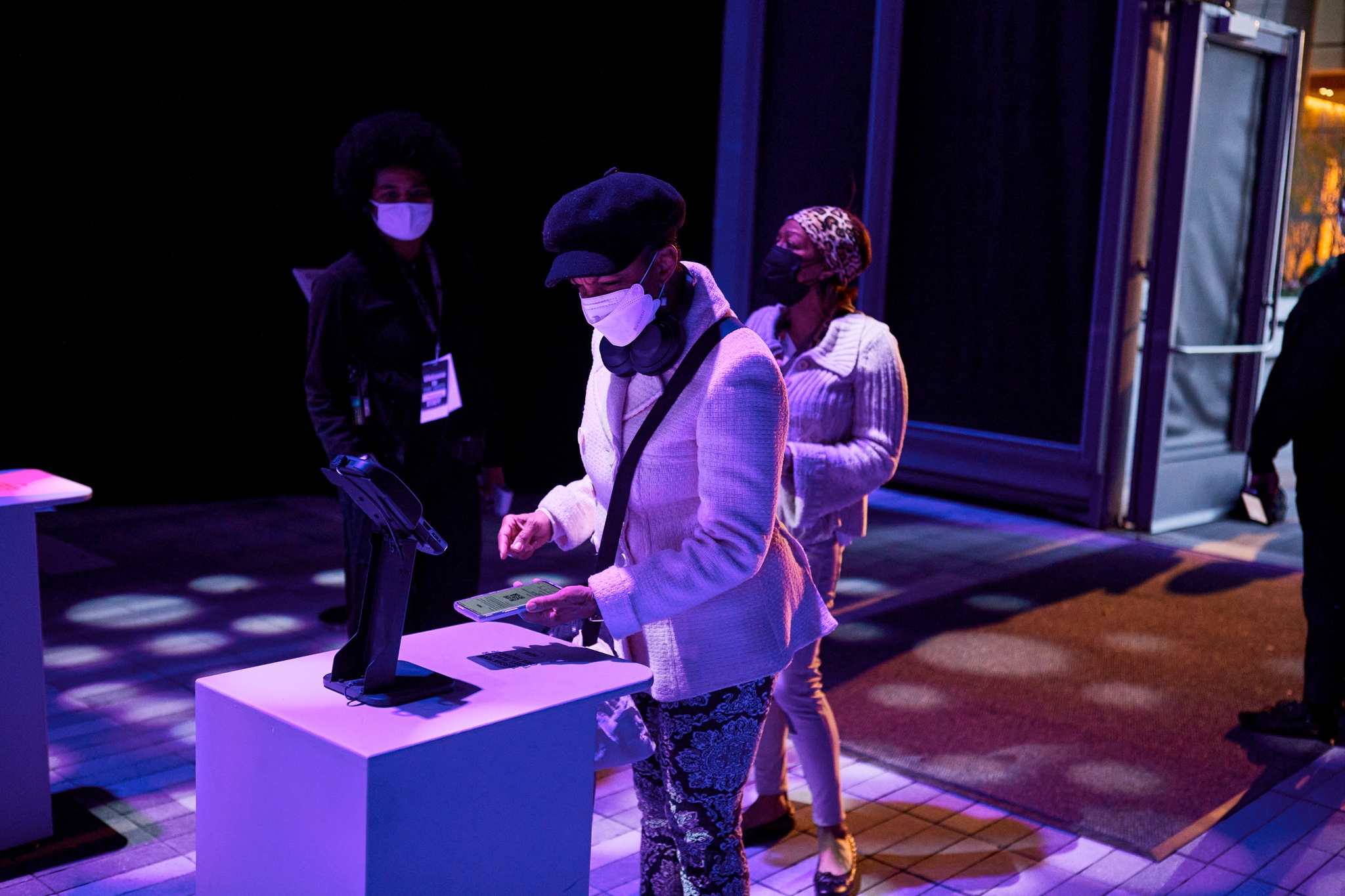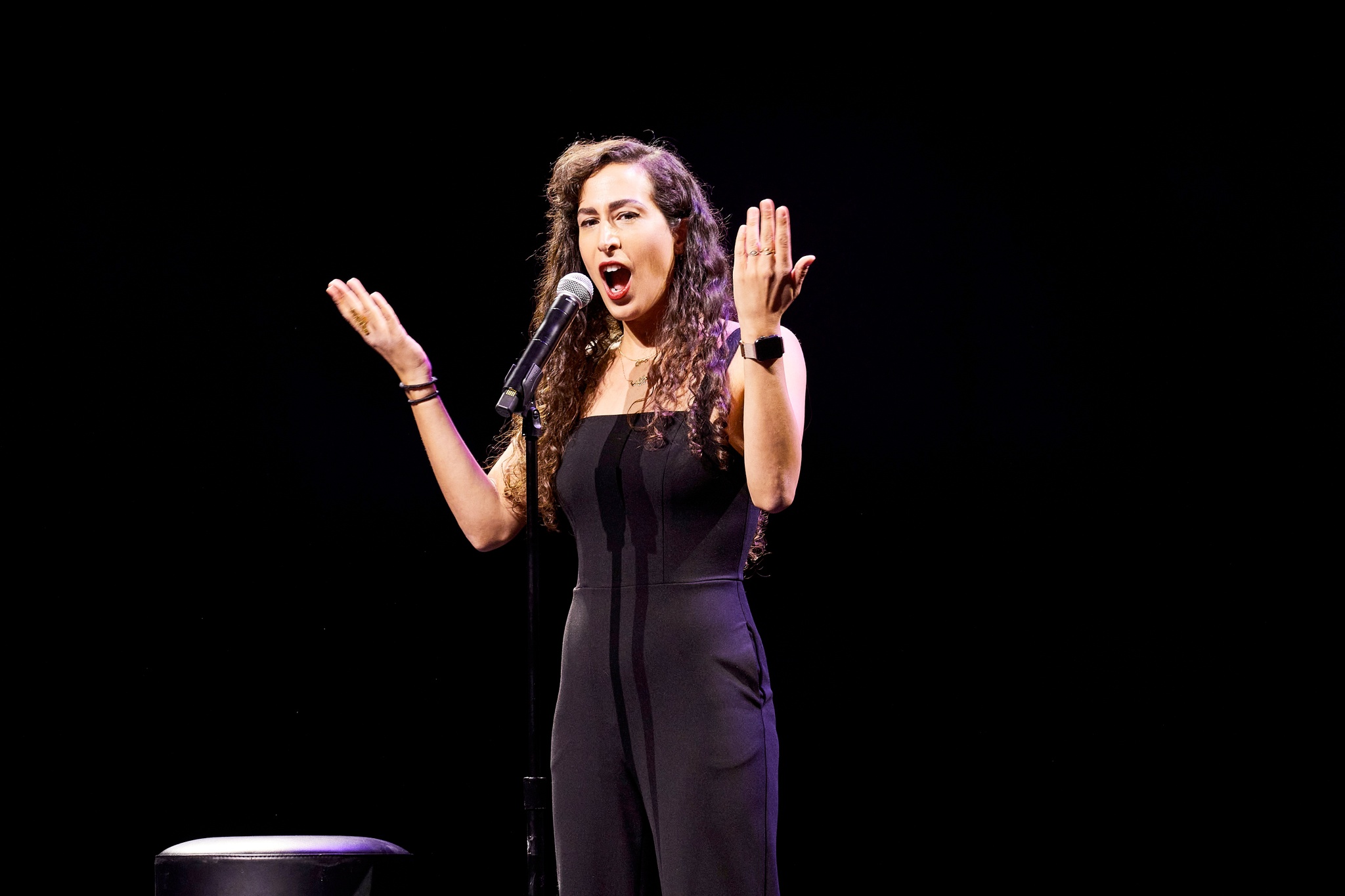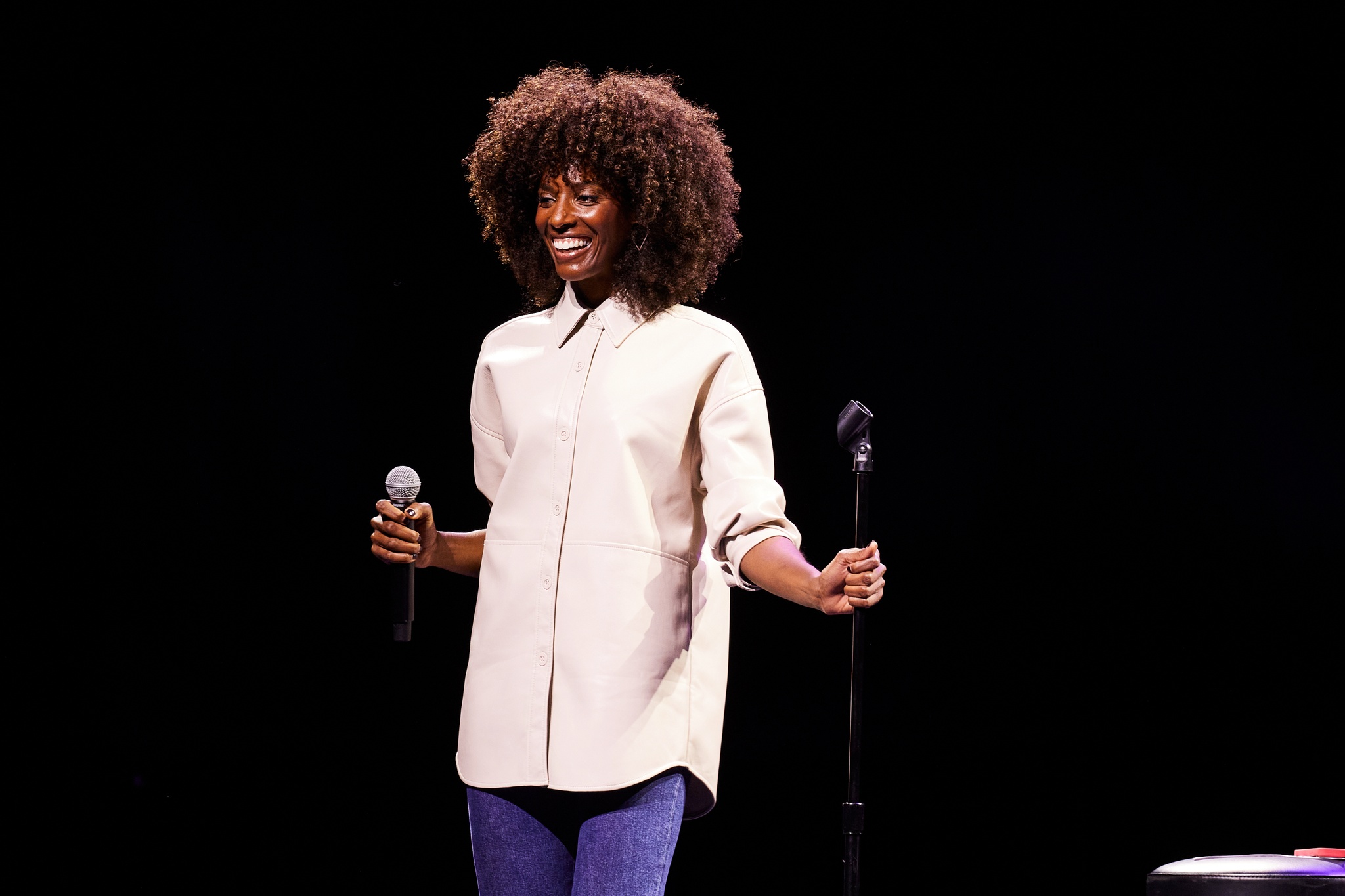 Live performance returns
We're excited to welcome back audiences to live performance at The Shed with safety as our top priority. We've added one more show to our indoor live performance series! Comedian Zainab Johnson will perform Friday, April 23 at 8 pm. Due to limited availability, Shed members have first access. There is a two-ticket limit per household for the series (you may purchase one two-person pod for one show); members will be sent further information via email. Any remaining tickets will be made available to the general public. Check back on this page or join our mailing list for updates.
Per New York State guidelines, audience capacity is limited to 150 seats and attendees must present confirmation of either a negative Covid-19 test taken within 72 hours of the event or of a Covid-19 vaccination series completed at least 14 days prior to the event. We accept printed and digital documentation, including the Excelsior Pass. If you have any questions, please email info@theshed.org or call (646) 455-3494 (Tuesday through Friday, 11 am to 6 pm).
For more information about how we're keeping you safe, read these guidelines.
About this series
Join us in person to celebrate the irreplaceable, communal experience of a New York audience with live music and comedy in An Audience with…. After a year spent without indoor performances, we can't wait to welcome you back to safely enjoy a five-performance series featuring singer and cellist Kelsey Lu in THIS IS A TEST on April 2; conductor Esa-Pekka Salonen and the musicians of the New York Philharmonic performing Caroline Shaw's Entr'acte, Sibelius's Rakastava (The Lover), and Strauss's Metamorphosen on April 14 and 15; soprano Renée Fleming, Bill Frisell, Christian McBride, and Dan Tepfer on April 21; comedian Michelle Wolf with special guests Jared Freid and DJ Cipha Sounds on April 22; and comedian Zainab Johnson with Atheer Yacoub on April 23. Program information about each performance will be announced soon.
Planned in close coordination with New York State health officials to revitalize live performance in New York City, the concerts will take place in The McCourt, The Shed's flexible 18,000-square-foot space with a state-of-the-art MERV ventilation system, 115-foot-high ceilings, and distanced seating for 150 people.
Artists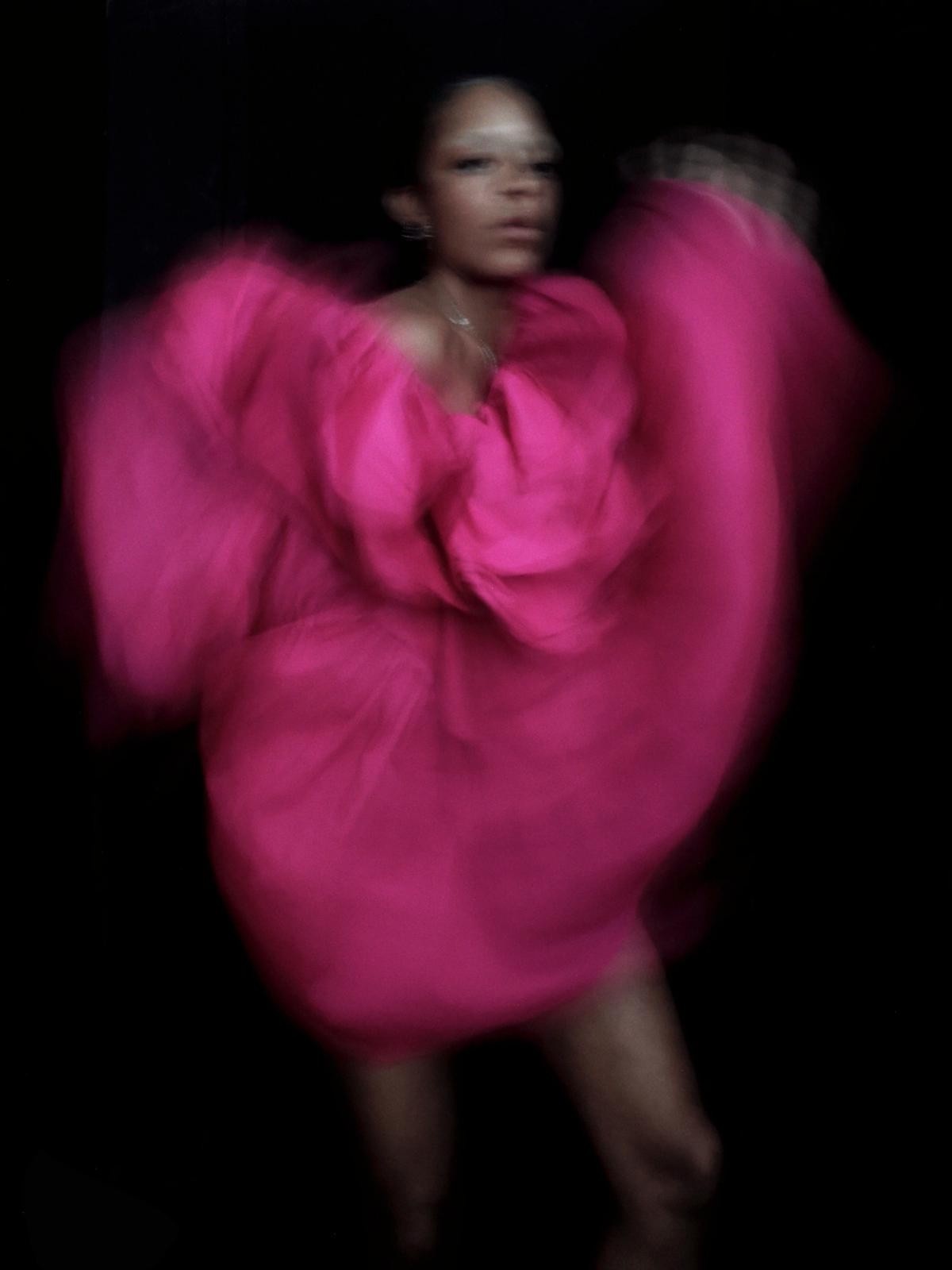 Kelsey Lu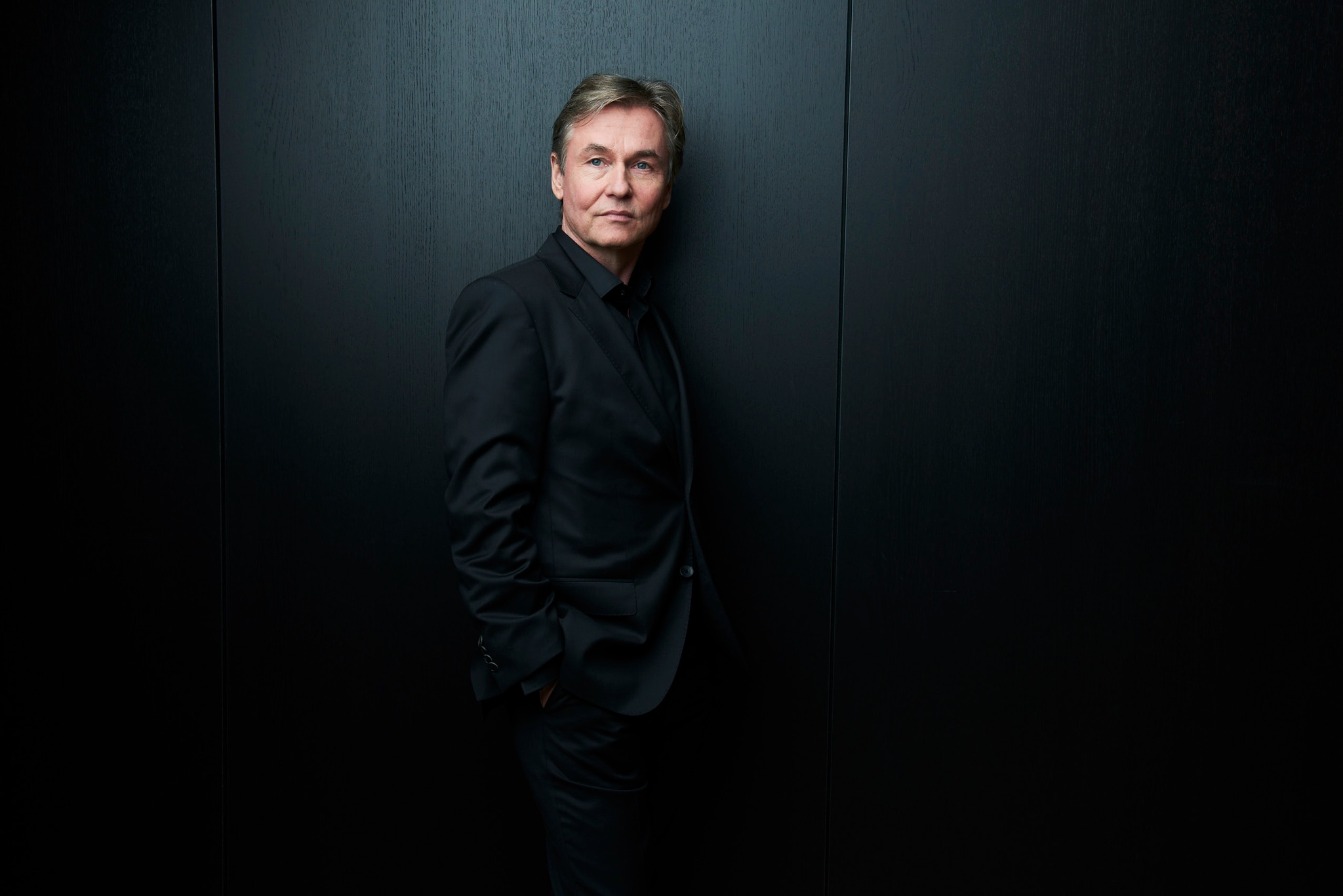 Esa-Pekka Salonen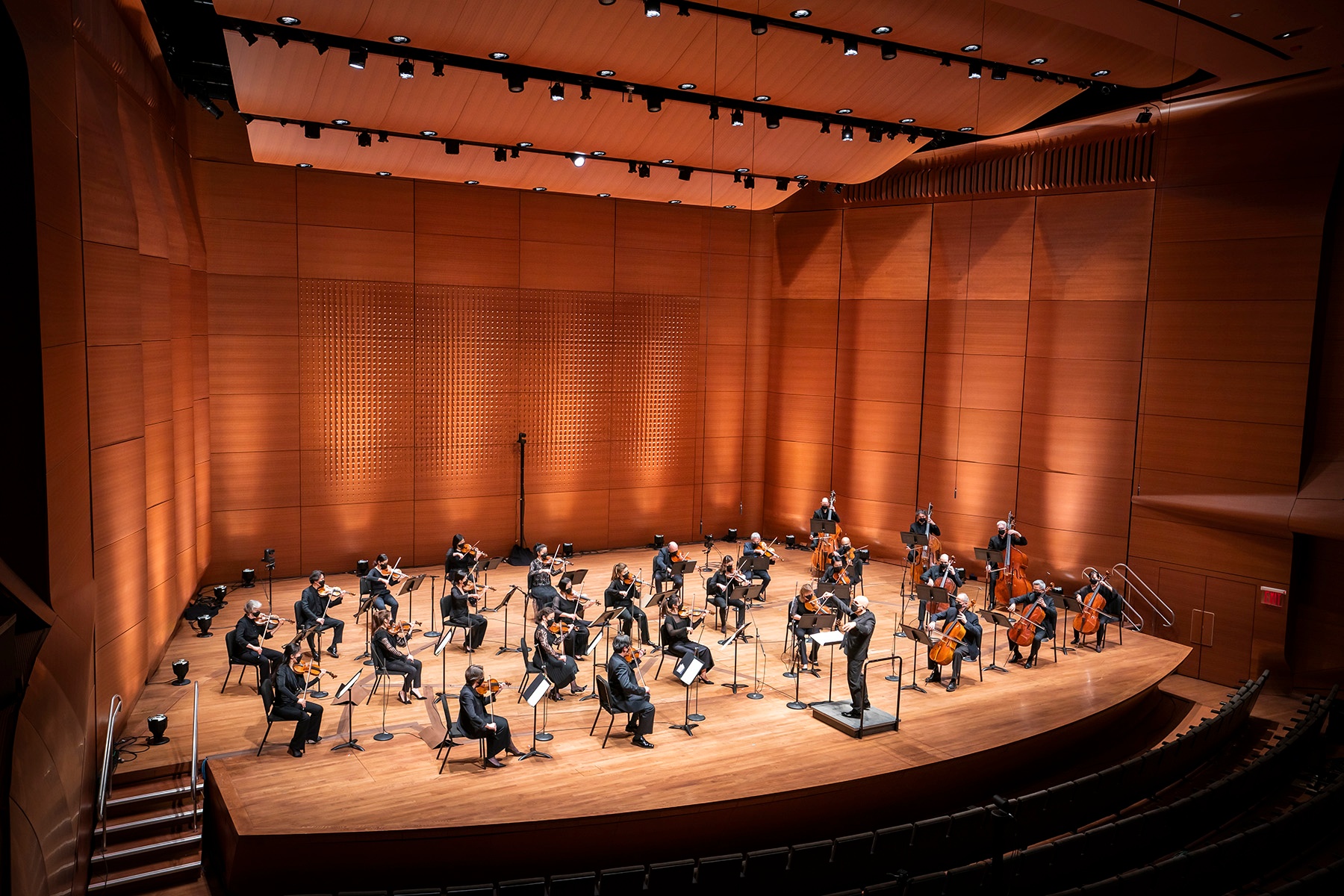 New York Philharmonic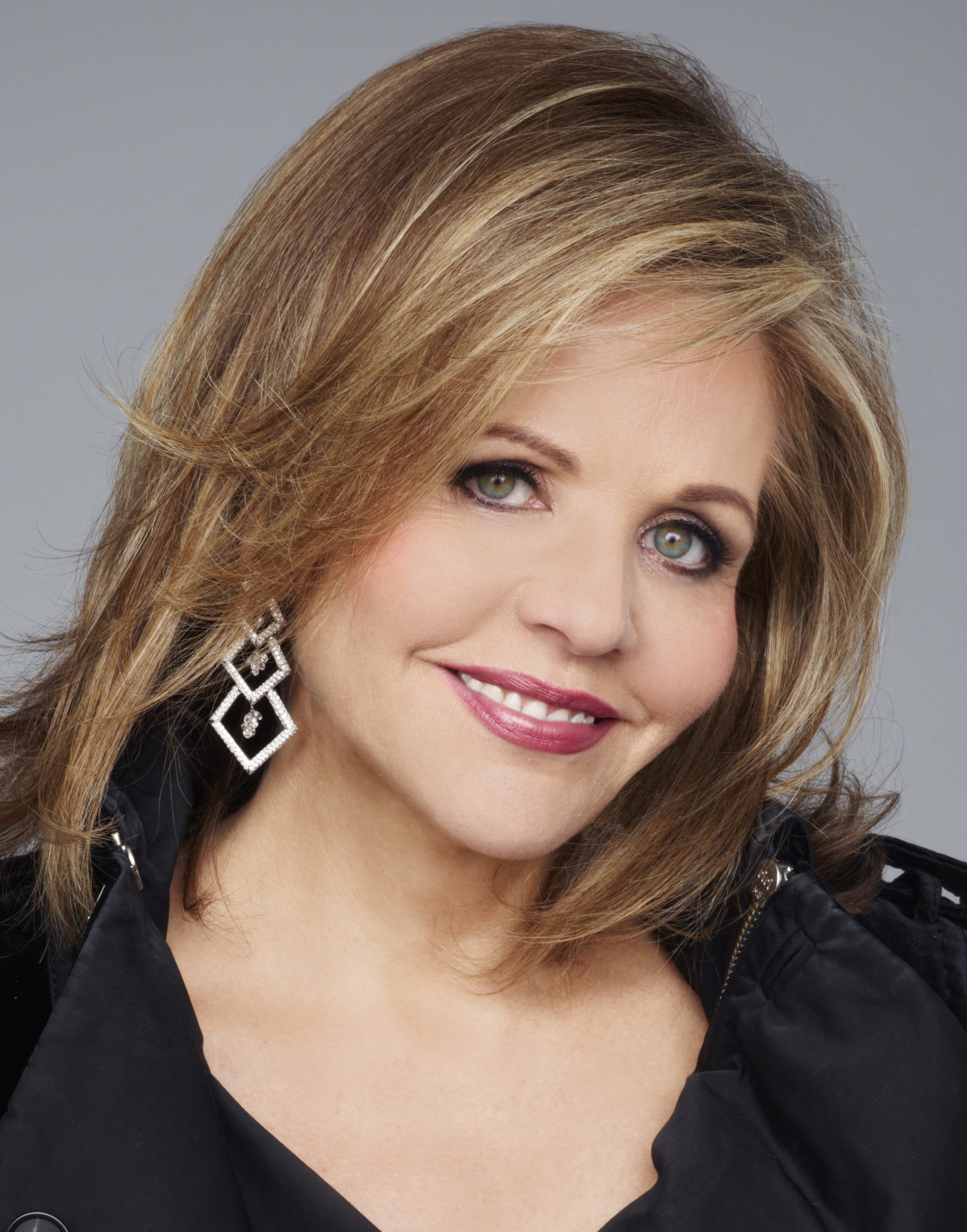 Renée Fleming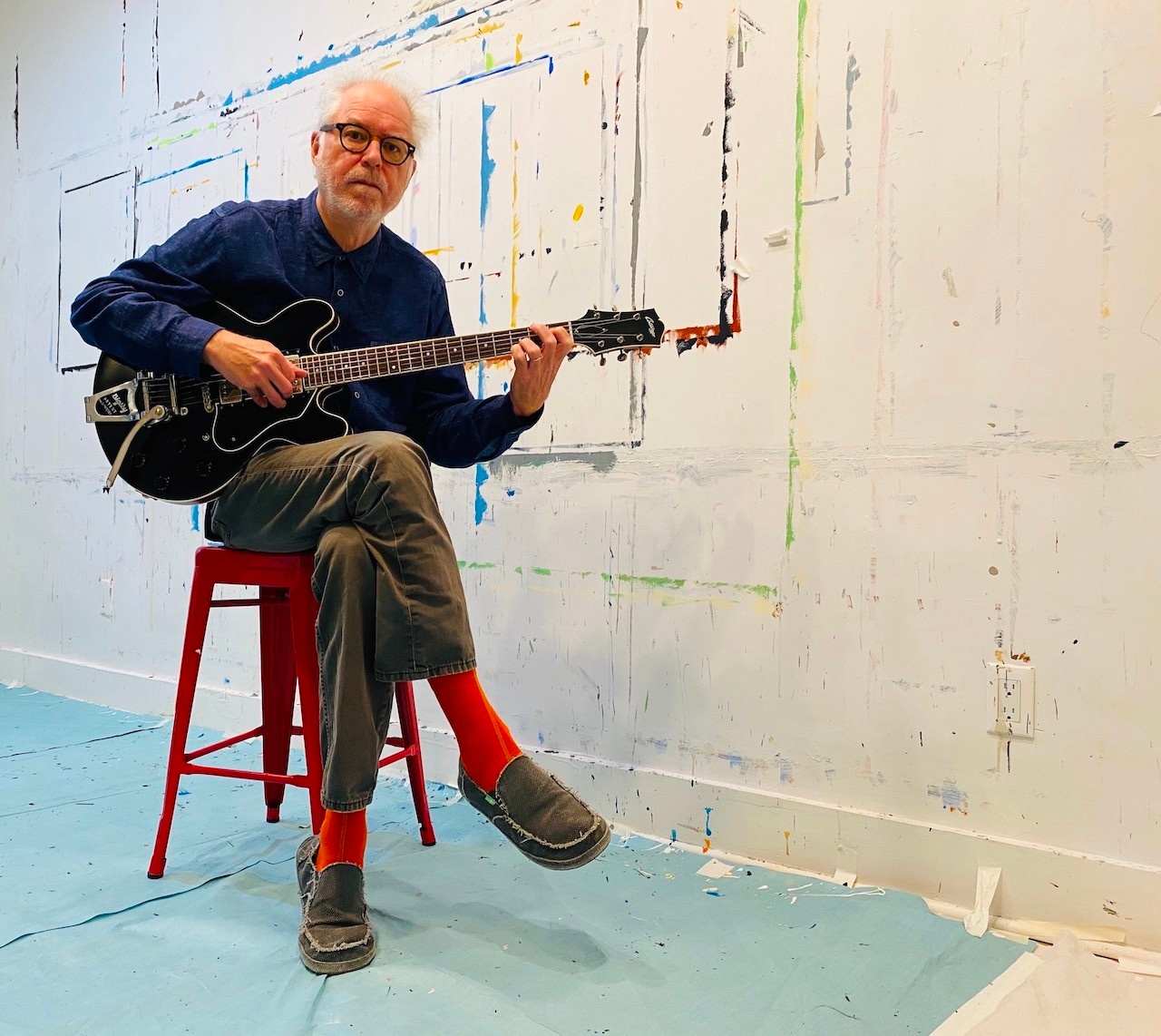 Bill Frisell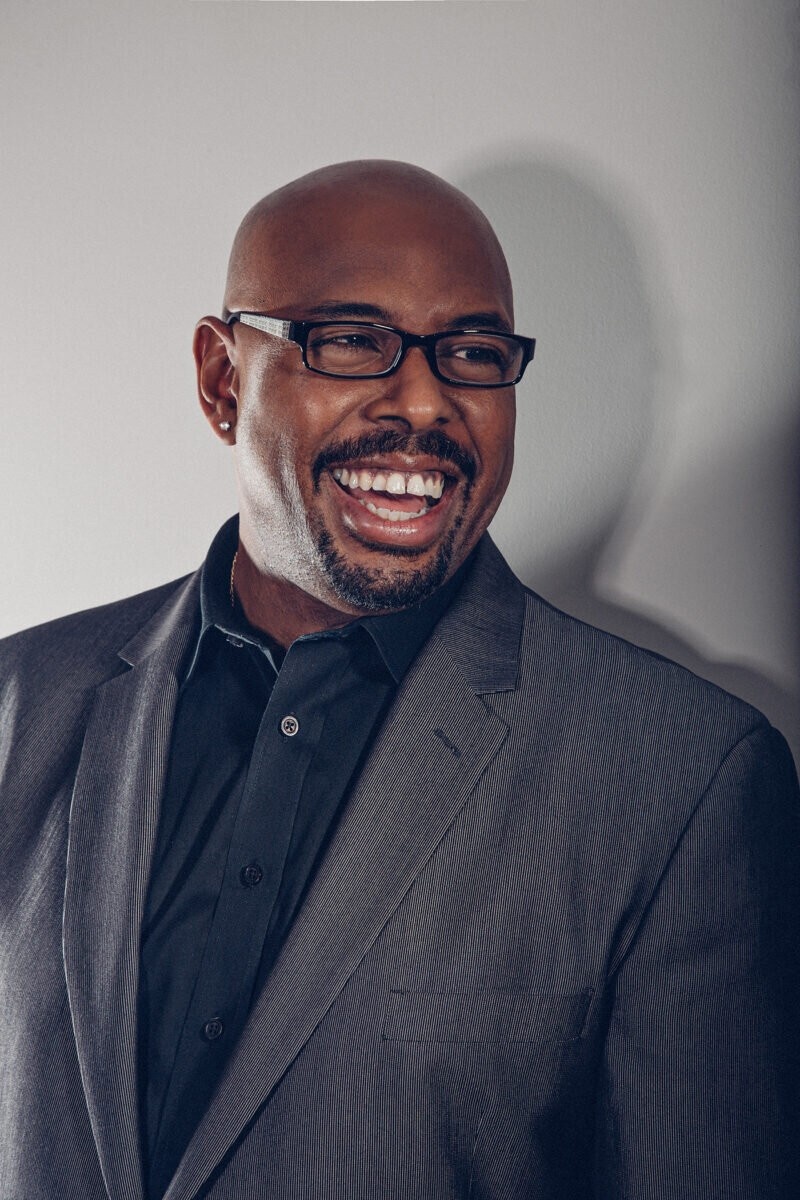 Christian McBride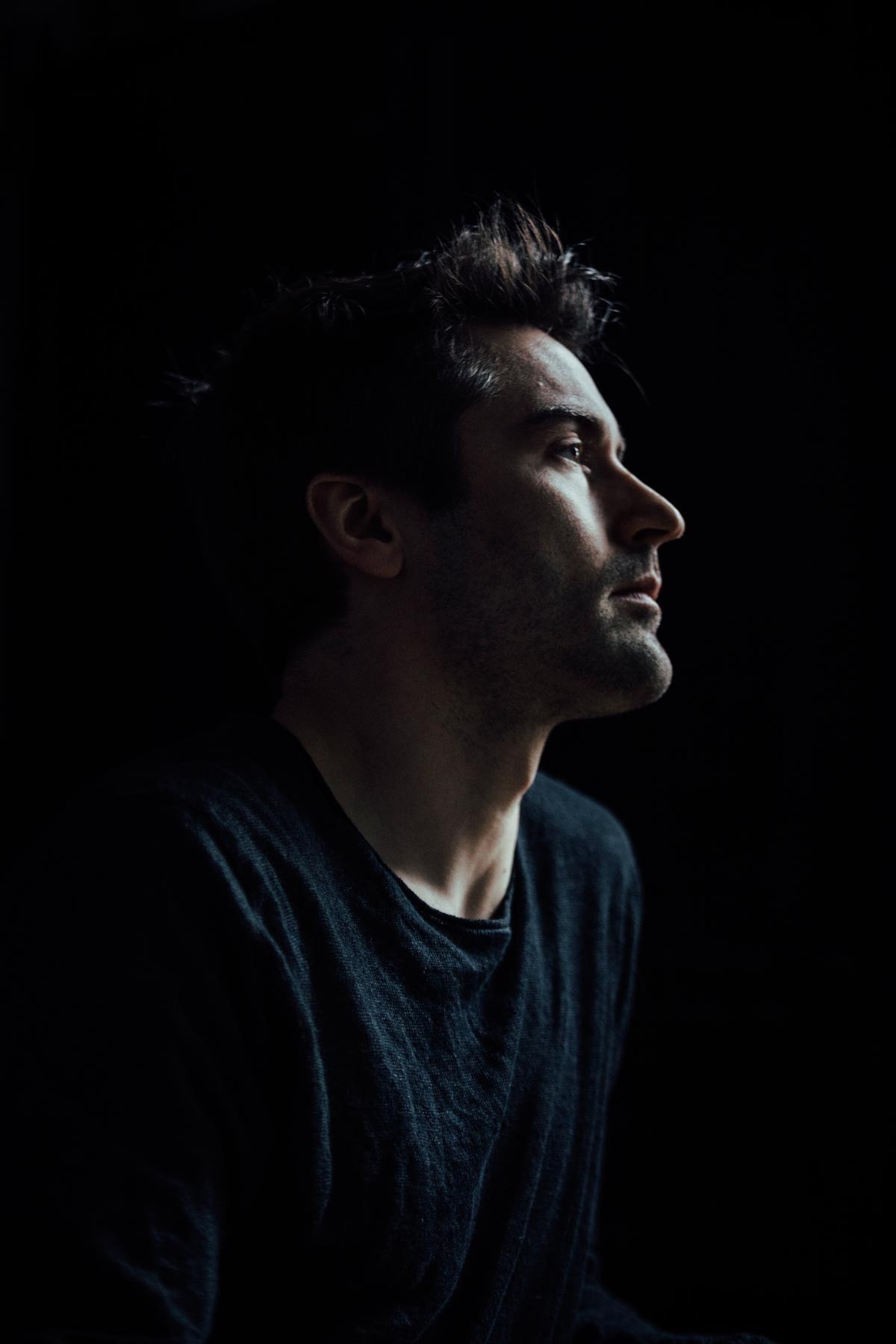 Dan Tepfer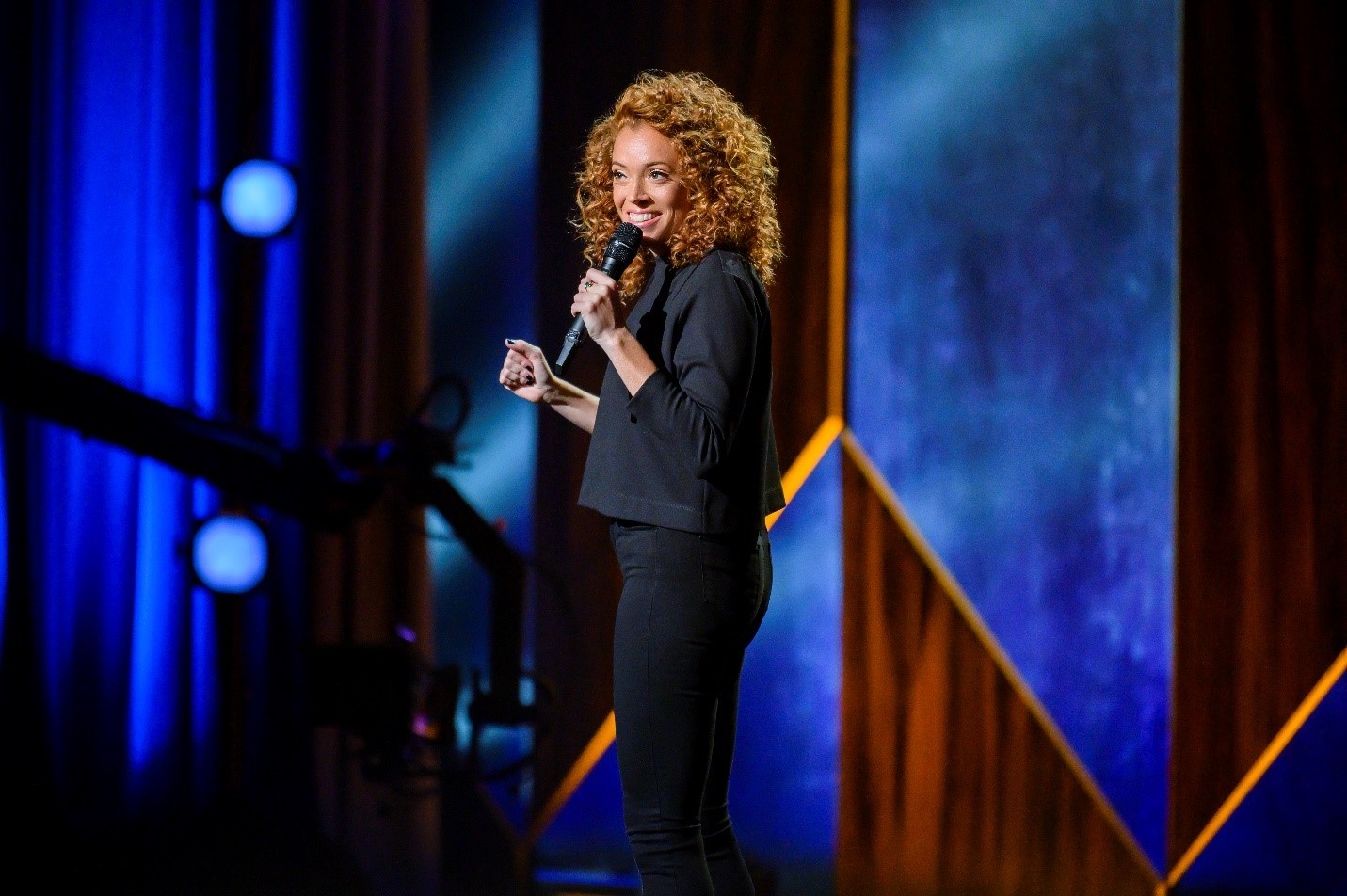 Michelle Wolf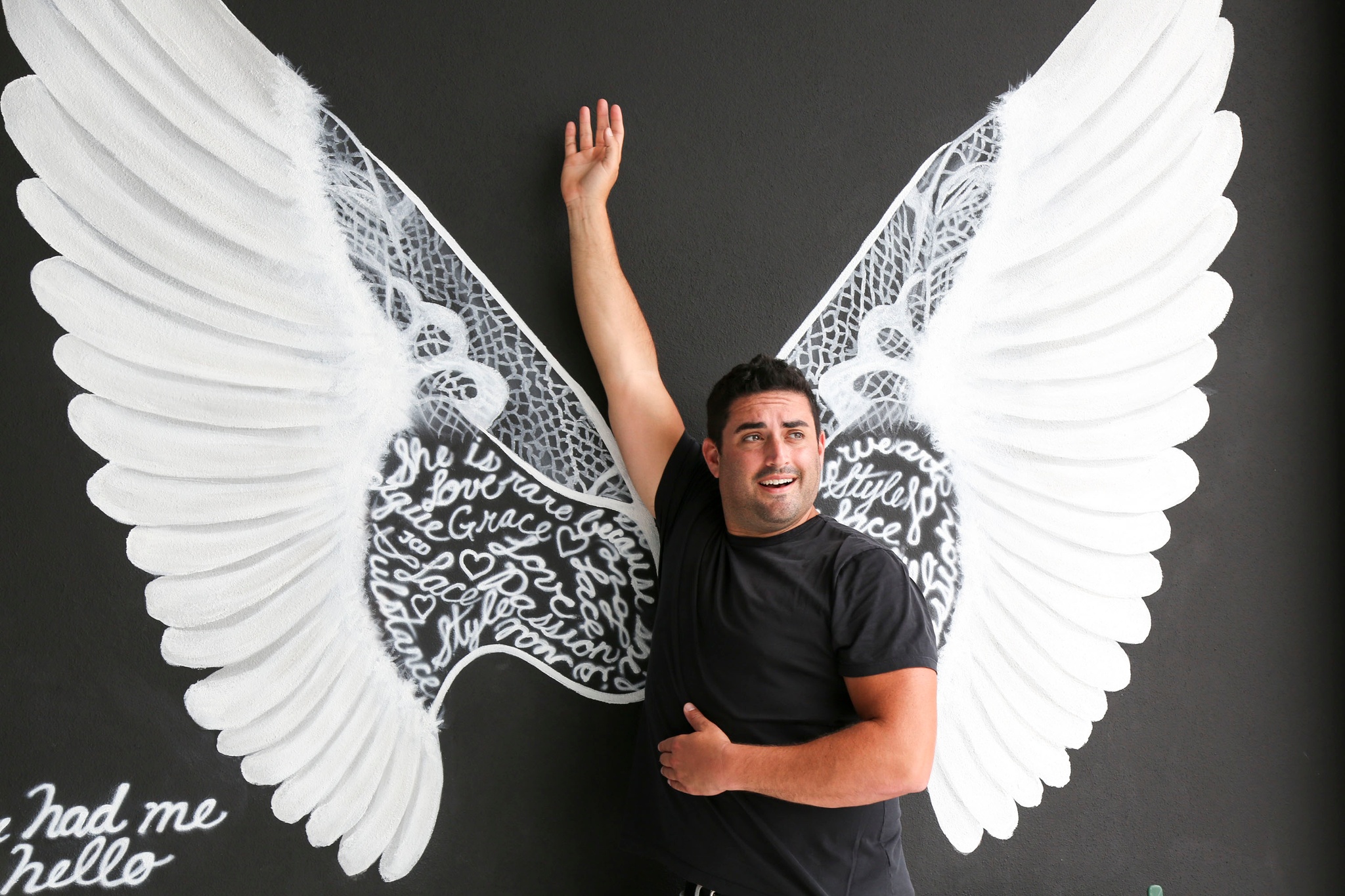 Jared Freid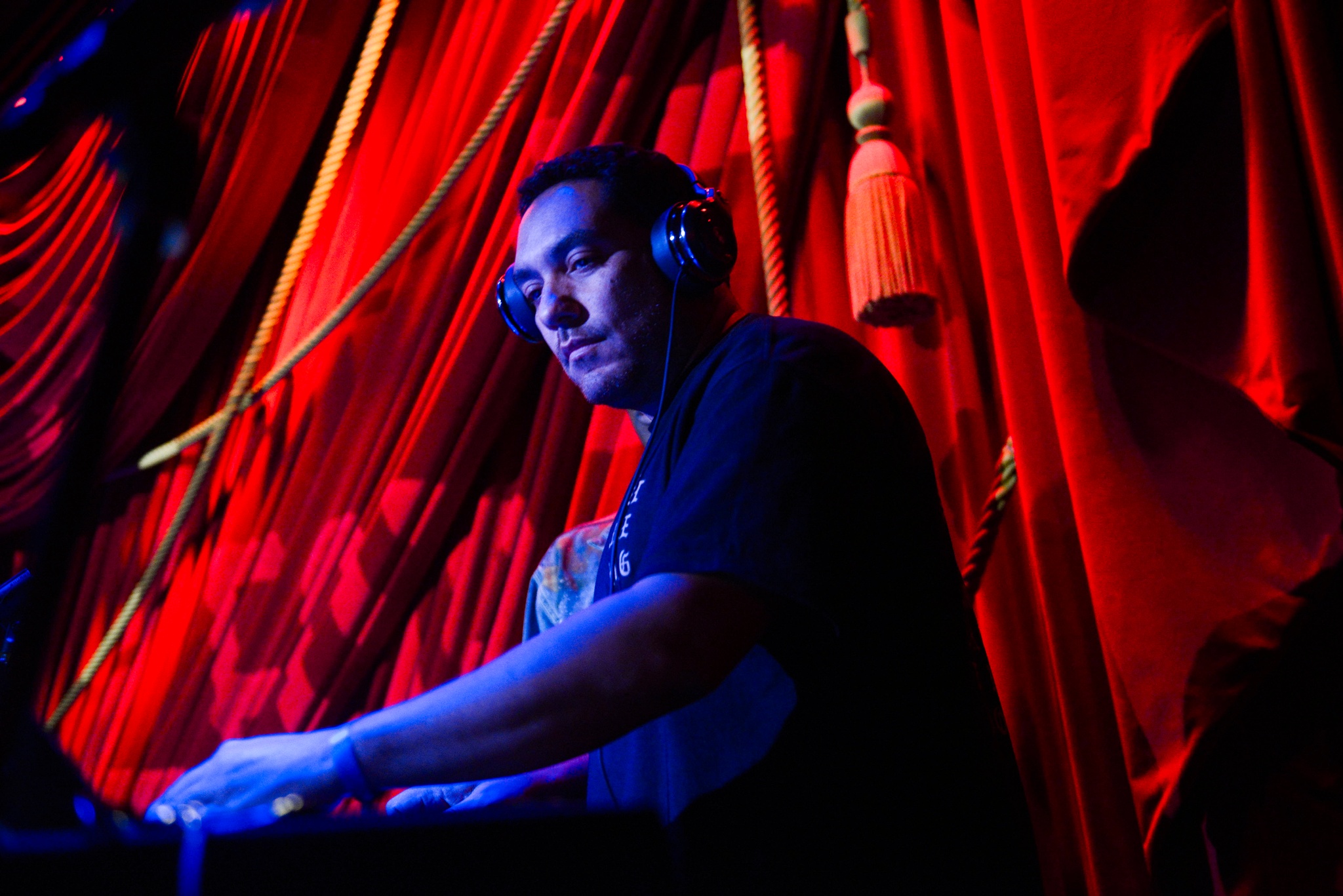 Cipha Sounds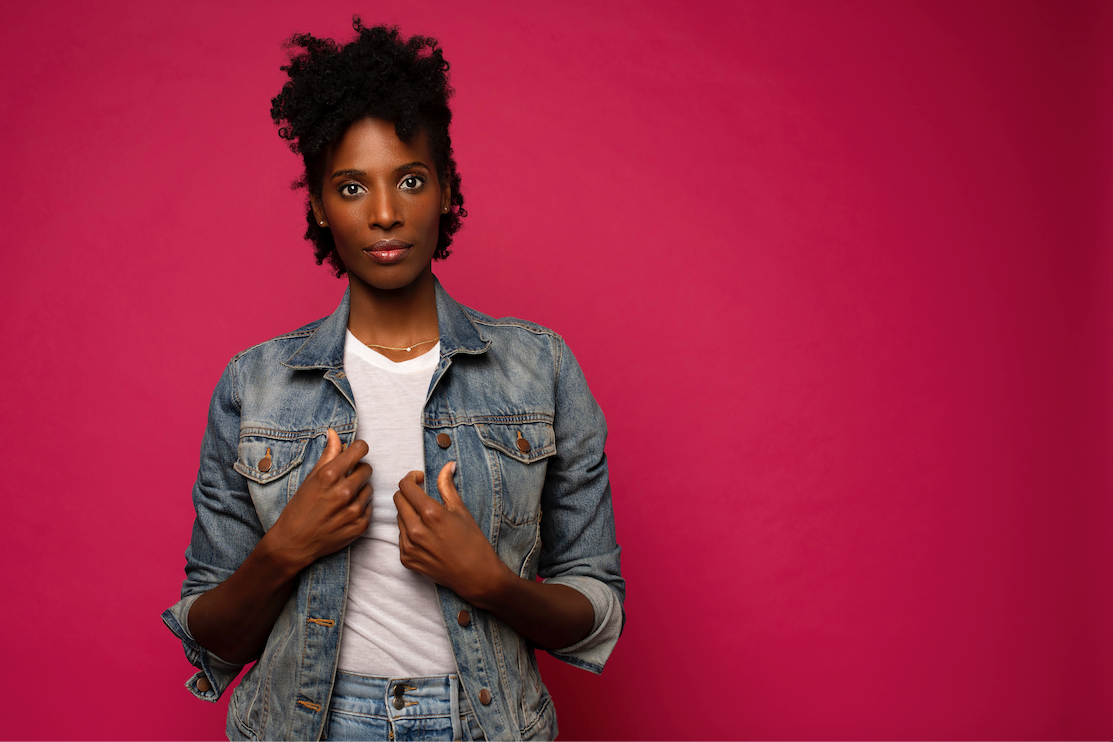 Zainab Johnson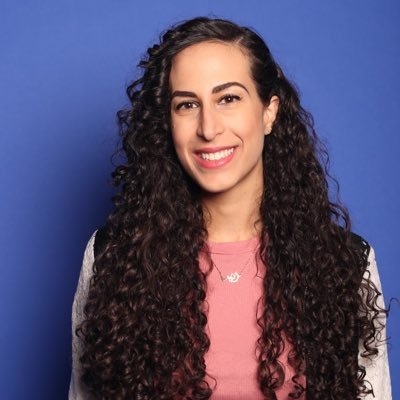 Atheer Yacoub
Kelsey Lu is a classically trained cellist and polymuse from Charlotte, North Carolina. Lu's artistic practice channels intersections between visual arts, performance, healing activism, and music. In addition to their solo work, they find collaborations to be fundamental in the expansion of their practice which has brought them to intertwine with artists across a wide array of disciplines from within music, film, fashion, and the fine arts.
Esa-Pekka Salonen
APR 14 & 15
Esa-Pekka Salonen is the music director of the San Francisco Symphony, principal conductor and artistic advisor for the Philharmonia Orchestra, and conductor laureate for both the Swedish Radio Symphony Orchestra and Los Angeles Philharmonic. He co-founded the annual Baltic Sea Festival, serving as artistic director until 2018. He leads the Negaunee Conducting Program at the Colburn School. Salonen has composed more than 50 works, ranging from pieces for small ensembles to full orchestra, including three major concertos for violin, cello, and piano. His Grawemeyer Award–winning Violin Concerto was featured in an international Apple ad campaign for the iPad. He has released more than 50 albums as both conductor and composer, including a 61-disc box set of his complete Sony recordings. He is also known as an adopter of emerging technology; he has recently experimented with virtual reality and co-created the award-winning app The Orchestra. Salonen is an honorary Knight of the British Empire and a Commander, First Class of the Order of the Lion of Finland.
New York Philharmonic
APR 14 & 15
New York Philharmonic connects with up to 50 million people around the world annually through concerts, broadcasts, recordings, education outreach, and free or low-cost performances, including the Concerts in the Parks, Presented by Didi and Oscar Schafer; Phil the Hall; and Young People's Concerts. In 2019 – 20, after three consecutive weeks featuring world premieres as part of Project 19—the largest-ever all-women's commissioning initiative—the Orchestra had to cancel concerts due to Covid-19. The Philharmonic responded by launching a portal to hundreds of hours of recorded performances and NY Phil Bandwagon, free, outdoor "pull-up" concerts presenting small groups of the Orchestra's musicians. The Philharmonic has commissioned and/or premiered works by leading composers since its founding in 1842, including Dvořak's New World Symphony; John Adams's Pulitzer Prize–winning On the Transmigration of Souls, dedicated to the victims of 9/11; and Julia Wolfe's Grammy-nominated Fire in my mouth. Jaap van Zweden became music director of the oldest American symphony orchestra—and one of the oldest in the world—in September 2018, succeeding titans including Bernstein, Toscanini, and Mahler.
Renée Fleming is one of the most highly acclaimed singers of our time, performing in the world's greatest opera houses and concert halls, and honored with four Grammy Awards and the US National Medal of Arts. In 2014, she became the first classical artist ever to sing the National Anthem at the Super Bowl. On January 20, Fleming sang in the private church service attended by President-elect Biden and Vice President-elect Harris prior to the inauguration.
In 2019, Fleming appeared opposite Ben Whishaw in Norma Jeane Baker of Troy in the opening of The Shed. She earned a Tony nomination for the 2018 Broadway production of Carousel. She has recorded everything from complete operas to jazz, indie rock, and the soundtracks of Best Picture Oscar–winners The Shape of Water and The Lord of the Rings. A leading advocate for research at the intersection of arts, health, and neuroscience, she has given presentations with scientists around the world on this subject.
Bill Frisell's career as a guitarist and composer has spanned more than 40 years and many celebrated recordings, whose catalog has been cited by Downbeat as "the best recorded output of the decade." Recognized as one of America's 21 most vital and productive performing artists, Frisell was named an inaugural Doris Duke Artist in 2012. He is also a recipient of grants from United States Artists, Meet the Composer among others. In 2016, he was a beneficiary of the first FreshGrass Composition commission to preserve and support innovative grassroots music. Upon San Francisco Jazz opening their doors in 2013, he served as one of their Resident Artistic Directors. Frisell is also the subject of a documentary film by director Emma Franz, entitled Bill Frisell: A Portrait, which examines his creative process in depth. He has received an honorary doctorate from the Berklee College of Music.
Christian McBride is a six-time Grammy Award–winning bassist/composer and the host of NPR's Jazz Night in America. Since the early 1990s McBride has recorded on over 300 dates as a sideman. However, he's been a leader from his debut recording in 1995. Aside from various stints with Sting, Chick Corea, Pat Metheny, Roy Haynes, Freddie Hubbard, and George Duke, McBride has been artist-in-residence and artistic director with organizations such as Jazz House Kids, Los Angeles Philharmonic, the Jazz Museum in Harlem, Jazz Aspen, and NJPAC (New Jersey Performing Arts Center—Newark). McBride manages to tour consistently with his quartet, the New Jawn. He also fronts the Grammy-winning Christian McBride Big Band, whose Mack Avenue recordings, The Good Feeling and Bringin' It, won the Grammy Award for Best Large Jazz Ensemble Album in 2012 and 2017, respectively. In addition, McBride hosts The Lowdown: Conversations With Christian on Sirius/XM and DJs at clubs as DJ Brother Mister. McBride was recently named the artistic director of the historic Newport Jazz Festival, taking over the reins from the festival's longtime artistic director and founder, George Wein.
One of his generation's extraordinary talents, Dan Tepfer has earned an international reputation as a pianist-composer of wide-ranging ambition, individuality, and drive—one "who refuses to set himself limits" (France's Télérama). The New York City-based Tepfer, born in 1982 in Paris to American parents, has performed around the world with some of the leading lights in jazz and classical music. Tepfer earned global acclaim for his 2011 Sunnyside album Goldberg Variations/Variations, a disc that sees him performing J.S. Bach's masterpiece as well as improvising upon it—to "elegant, thoughtful and thrilling" effect (New York magazine). Tepfer's newest album, Natural Machines, stands as one of his most ingeniously forward-minded yet, finding him exploring in real time the intersection between science and art, coding and improvisation, digital algorithms and the rhythms of the heart. Tepfer's honors have included prizes at the 2006 Montreux Jazz Festival Solo Piano Competition, first prize at the 2006 East Coast Jazz Festival Competition, and first prize at the 2007 competition of the American Pianists Association. Tepfer garnered fellowships from the American Academy of Arts and Letters in 2014, the MacDowell Colony in 2016, and the French Foundation BNP-Paribas in 2018.
On the heels of Michelle Wolf's latest Netflix special, Michelle Wolf: Joke Show, Wolf is back with all new material. Wolf has quickly become one of the most influential voices in the comedy landscape with the Village Voice calling her "the voice comedy needs right now" and the Daily Beast declaring, "Michelle Wolf is the future of stand-up comedy." In 2017, she debuted her first hour-long stand-up special, Michelle Wolf: Nice Lady, on HBO for which she received rave reviews and a Primetime Emmy nomination for Outstanding Writing for A Variety Special.
In 2018, she made international headlines as the much buzzed-about headliner of the White House Correspondents Dinner. Wolf's other television credits include The Break with Michelle Wolf and being an on-air contributor and writer for The Daily Show with Trevor Noah and a writing supervisor and performer on Late Night with Seth Meyers.
Jared Freid is a stand-up comedian based out of New York City, with a strong focus on dating and relationships. Besides headlining and touring at clubs around the country, Freid hosts three highly-rated weekly podcasts: U Up? with Jordana Abraham of Betches, JTrain Podcast with over 450,000 listeners per month and which regularly lands in the iTunes top 100, and the YouTube show Rose Rehash that airs Mondays after The Bachelor In 2019, Freid released his first full-length comedy album, Always a Momma Bear, through Virtual Comedy Network. The album debuted at #1 on the iTunes Comedy Charts, #3 on the Billboard Comedy Charts, and was ranked the ninth best comedy album of the year by SiriusXM Comedy. In 2021, his special Socially Distanced… Of Course premiered on YouTube to critical acclaim and rave reviews.
Born and raised in the Bronx, Cipha Sounds got his start carrying crates and opening for Funkmaster Flex at the renowned New York nightclubs Tunnel and the Palladium before earning a spot at famous New York radio station Hot 97. Cipha has rocked clubs around the world and has been a live DJ for many huge artists such as Lil Kim, Mos Def, Jay-Z, and Rihanna. During his 17 years at Hot 97, and as a host on Eminem's Sirius satellite station Shade 45, he helped launch the careers of Rihanna, Rick Ross, 50 Cent, and Sean Paul. Cipha's keen ear also led him to work as an A&R executive for record labels including Jay-Z's Roc-A-Fella Records and Pharrell Williams's Startrak. Cipha has since transitioned into a full-time comedian, performing stand-up comedy at clubs around the city, including the legendary Comedy Cellar. He is currently touring with Dave Chappelle, Michelle Wolf, and Michael Che, and headlining his own shows around the country.
Zainab Johnson is a stand-up comedian, actress, and writer who was recently selected to be one of Variety's Top 10 Comics to Watch 2019. Johnson's comedy is based on her unique point of view, which was shaped growing up in Harlem as one of 13 siblings in a Muslim family. After getting a degree in math and taking a job as a teacher, she quickly learned that she had a different calling. Johnson can most recently be seen in her appearance on Epix's Unprotected Sets and has made appearances on Late Night with Seth Meyers, BET's Comic View, MTV's Acting Out, and the Melbourne Comedy Festival. Johnson can next be seen as the series-regular role of Aleesha on the Greg Daniels Amazon series UPLOAD.
Atheer Yacoub is a New York–based comedian, writer, and podcaster. Her comedy is inspired by her Palestinian-Muslim upbringing in Alabama. Yacoub recently released her half-hour special for Comedy Central Arabia and has appeared on Gotham Comedy Live on AXSTV. Yacoub was also a writer for The Breakdown with Mehdi Barakchian and Passport Control with Mehdi Barakchian, which aired on BRIC TV. She co-hosts The No Fly List Podcast which features funny conversations with other comedians, artists, and interesting people of color. She is also the co-creator of the comedic web series Muslim Girls DTF: Discuss Their Faith. Yacoub has opened for Bassem Youssef, Mo Amer, and Dean Obeidallah and has also made frequent appearances on Sirius XM radio including The Dean Obeidallah Show and John Fugelsang's show. She tours domestically and internationally and has performed in numerous festivals including the Laughing Skull Comedy Festival, Boston Comedy Festival, Laugh Devil Comedy Festival, New York Arab American Comedy Festival, The Big Brown Comedy Hour, Toronto's SheDot Festival, Muslim Funny Fest, and 1001 Laughs Dearborn Comedy Festival.
Hear from the artists as they prepare for their performances
Accessibility
Ticketing desks at The Shed are equipped with T-coil technology. If you require an assistive listening device (ALD), please speak to a staff member.
The Shed's McCourt space is fully wheelchair accessible.
If you have any questions about accessibility for your visit to The Shed, please email info@theshed.org or call (646) 455-3494 (Tuesday through Friday, 11 am to 6 pm).
Health and Safety Policies
As we welcome you back to The Shed, the health of our audiences, artists, and staff is our top priority. Here's how we're keeping you safe for these performances.
Contact information will be collected for contact tracing purposes.
Seats will be sold in socially distanced pods of two; if attending solo, you must purchase both seats.
Upon arrival, you and your guest (if bringing one) will need to present a government-issued photo ID and one of the options below:

A negative Covid-19 PCR/NAAT test taken within 72 hours of the event start time, or
Confirmation of a negative Covid-19 antigen "rapid" test taken within six hours of the event start time, or
Confirmation of having completed the Covid-19 vaccination series at least 14 days prior to the date of the event.

We accept printed and digital documentation of vaccination or testing, including the Excelsior Pass.

You must complete a health survey prior to the event to receive your ticket QR codes.
Masks and temperature checks are required.
You should remain seated for the performance except for restroom use.
Tickets will have staggered arrival times.
No late entry; if you arrive after your ticketed entry time, we cannot guarantee you will be admitted to the performance. Re-entry is not permitted; all exits are final.
Masks and physical distancing are required; your temperature will be checked.
Each member of your party must provide confirmation of a negative Covid-19 test result or of vaccination, and pass the health screening process to be admitted.
A digital program will be available via your smartphone.
All bags will be searched; there is no coat check. Leave backpacks and large bags at home. Bags must be smaller than 11 x 15 x 5 inches.
If you have questions about accessibility, email info@theshed.org or call (646) 455-3494 (Tuesday through Friday, 11 am to 6 pm).
The performance may be recorded for broadcast or promotion. Your attendance shall be deemed as your consent to have your image or likeness appear in any video display or reproduction in whole or in part.
For Kelsey Lu's performance on April 2:
At the request of the artist, we encourage you to avoid using your phones for any video or flash photography during the performance. We invite you to be fully present with us.
Kelsey Lu's performance contains haze and staging elements with soil.
Refunds requested within 10 days of a performance will be converted to Shed credit which can be applied toward the cost of a membership or ticket purchase for a future program. Call (646) 455-3494 to make a refund. No fees apply.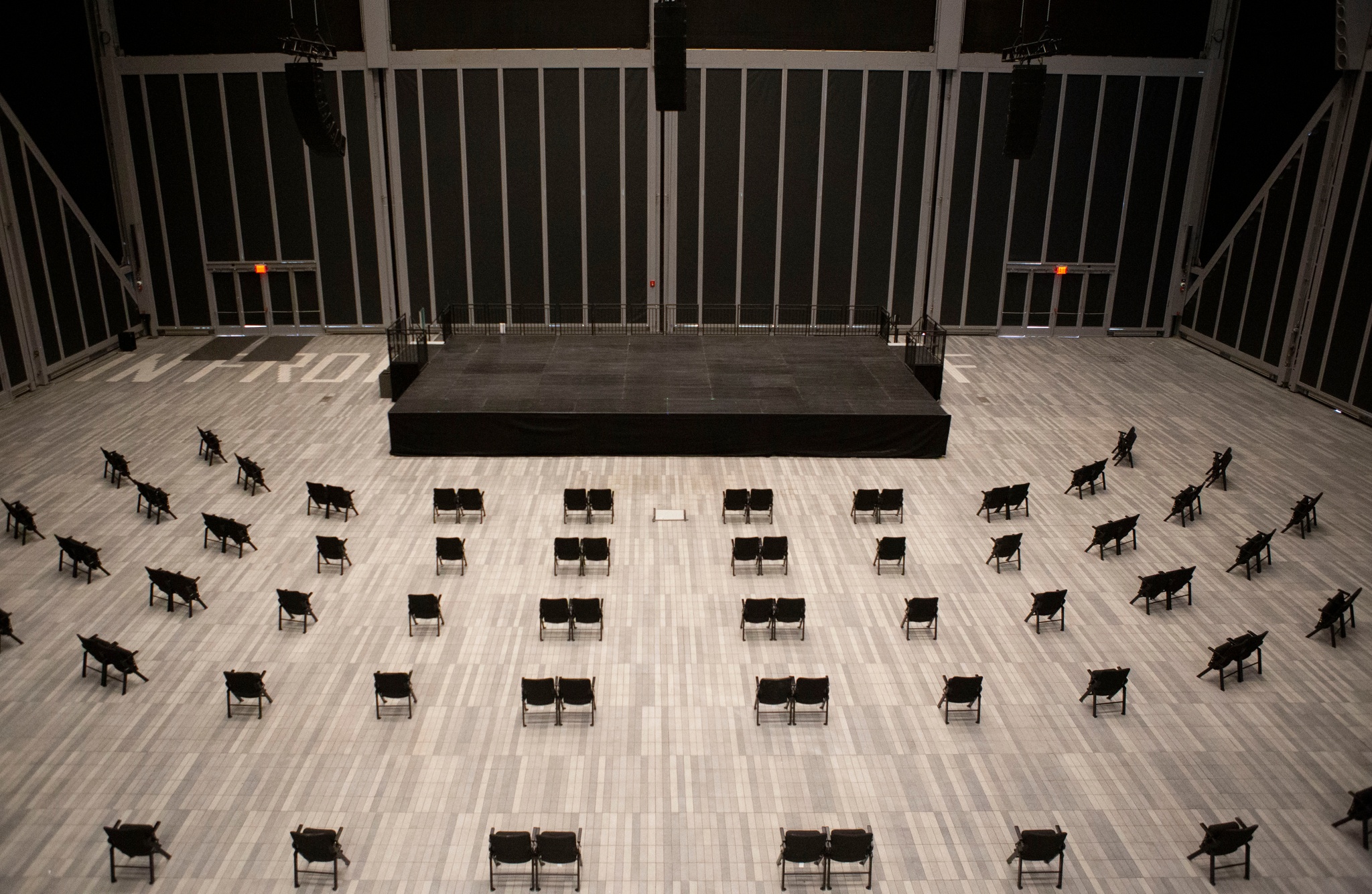 Shed Staff, Friends, and Family Share Their Experiences
Digital Programs
Explore the digital programs from past performances in An Audience with….
Location and dates
This event takes place in The McCourt.
April 2, Kelsey Lu
April 14 & 15, Esa-Pekka Salonen and the New York Philharmonic
April 21, Renée Fleming, Bill Frisell, Christian McBride, and Dan Tepfer
April 22, Michelle Wolf with special guests Jared Freid and Cipha Sounds
April 23, Zainab Johnson with Atheer Yacoub
All performances begin at 8 pm.
New York PopsUp

An Audience with…
is presented in partnership with Live Nation, the New York Philharmonic, and NY PopsUp, as part of New York's revitalization of live performance. Learn more about New York PopsUp at
nypopsup.com
or @nypopsup.
Thank you to our partners

An Audience with… is supported by

The creation of new work at The Shed is generously supported by the Lizzie and Jonathan Tisch Commissioning Fund and the Shed Commissioners. Major support for live productions at The Shed is provided by the Charina Endowment Fund.


The Shed is connected by