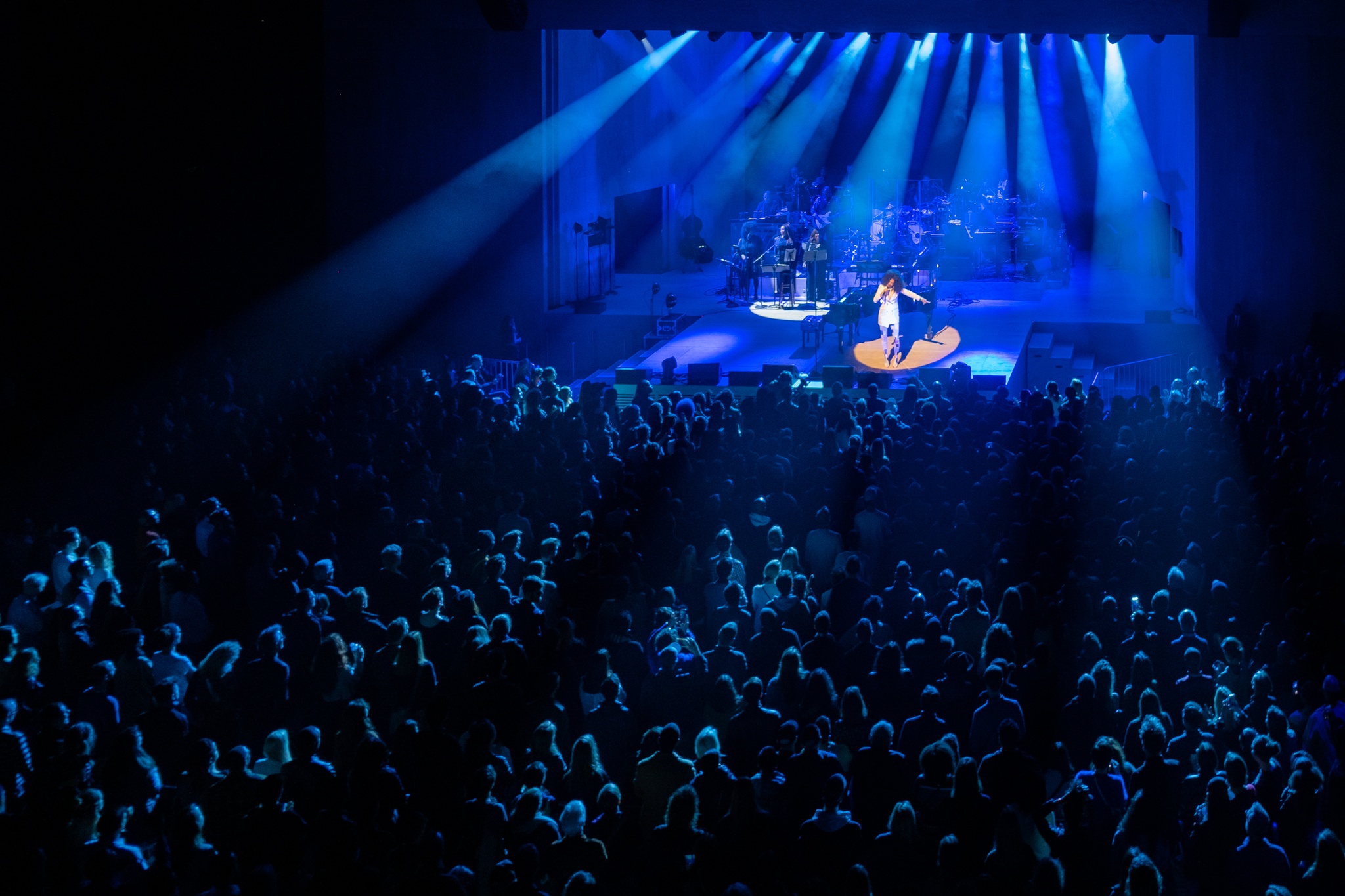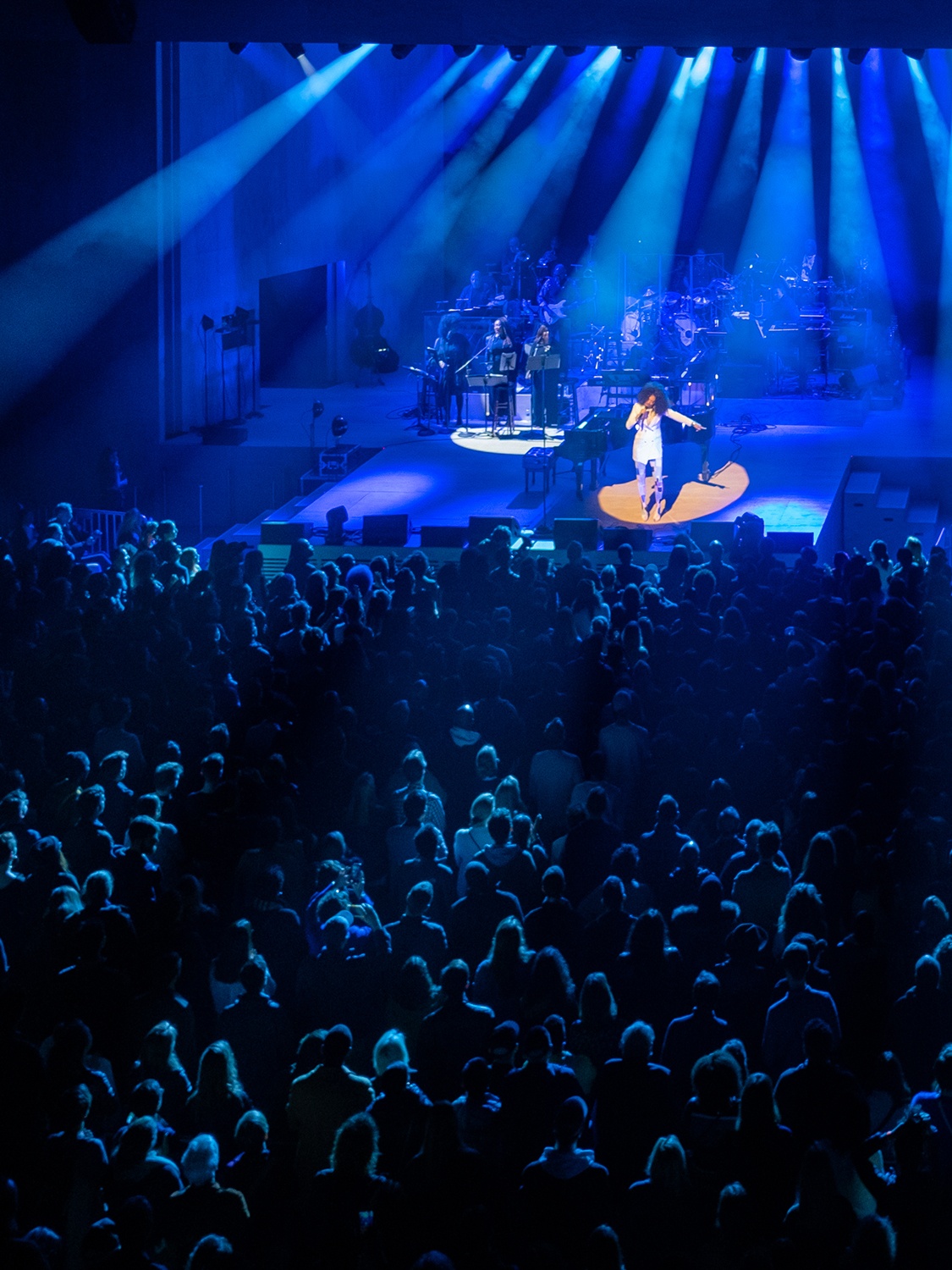 Soundtrack of America
A five-night concert series celebrating the influence of African American music with a new generation of groundbreaking artists
About this commission
A World Premiere Shed Commission
Soundtrack of America opens The Shed with a five-night concert series celebrating the unrivaled impact of African American music on contemporary culture with performances by today's most exciting emerging musicians. Conceived and directed by Turner Prize-winning artist and Oscar-winning filmmaker Steve McQueen, and developed with music visionaries and academic experts, Soundtrack traces a musical "family tree" of spirituals and blues, jazz and gospel, R&B, rock and roll, house, hip hop, and trap that has inspired a new generation of artists who continue to develop that legacy.
Creative Team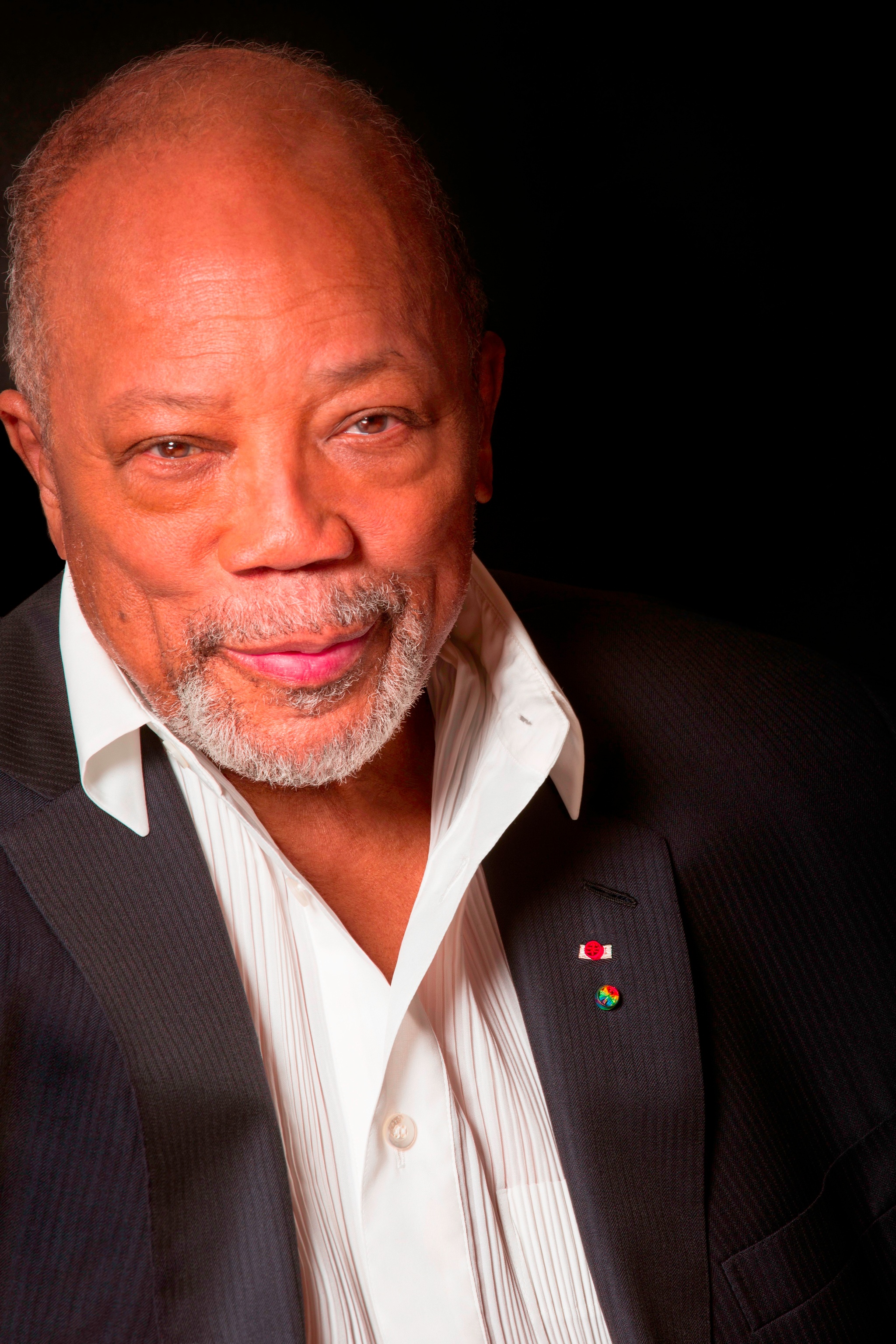 Quincy Jones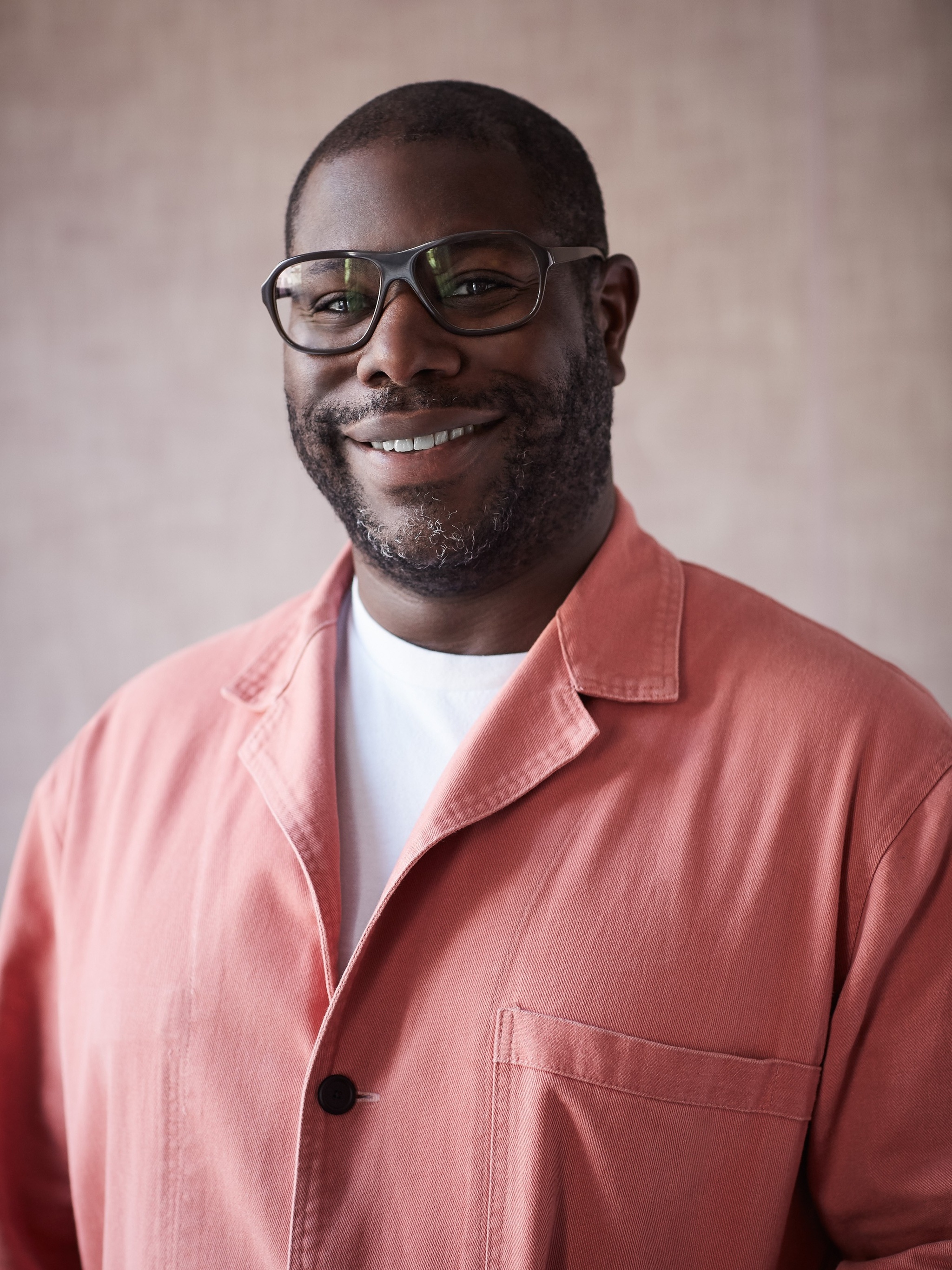 Steve McQueen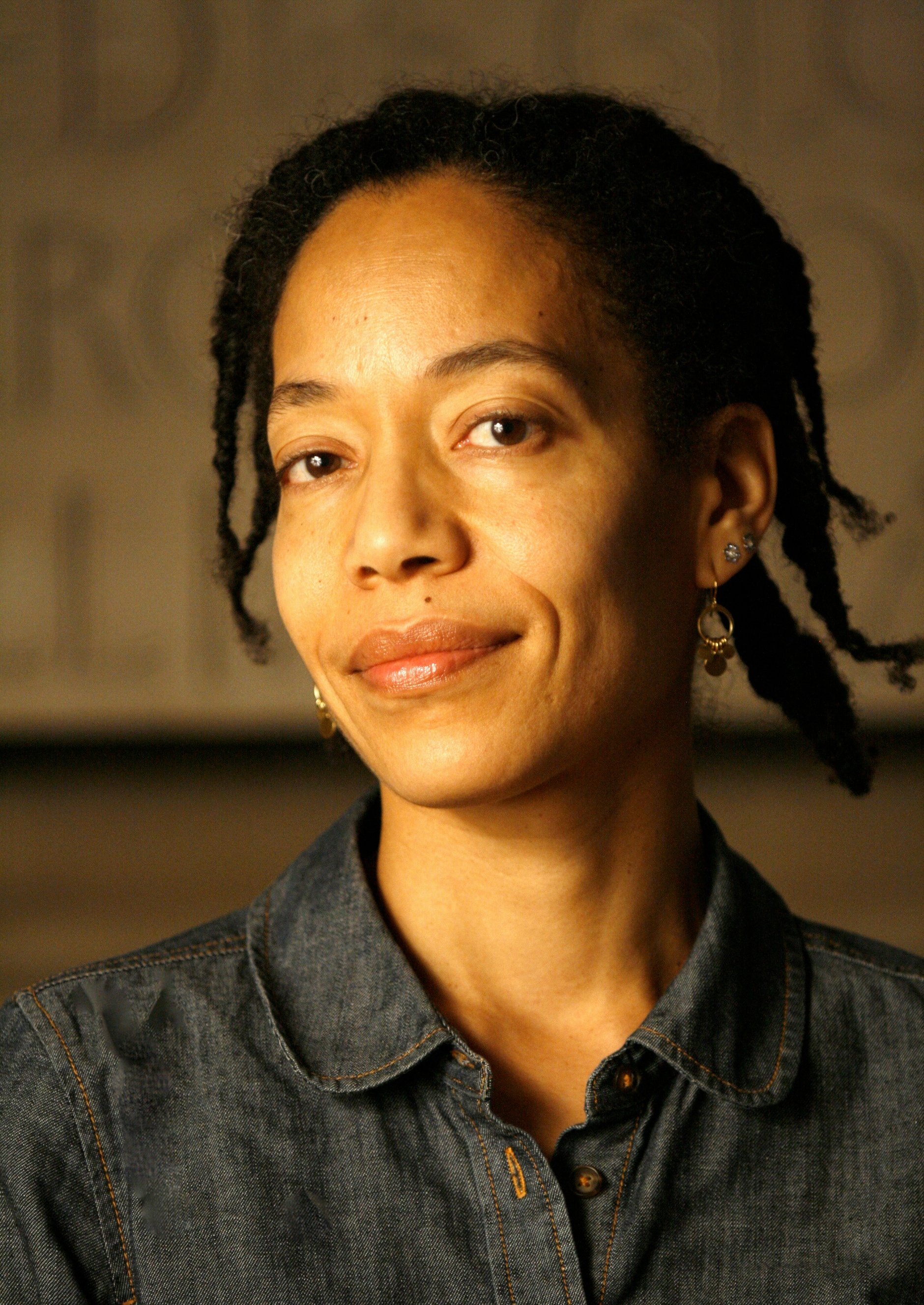 Maureen Mahon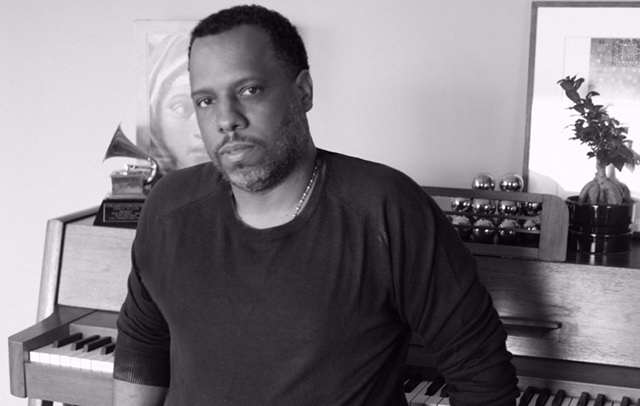 Dion 'No I.D.' Wilson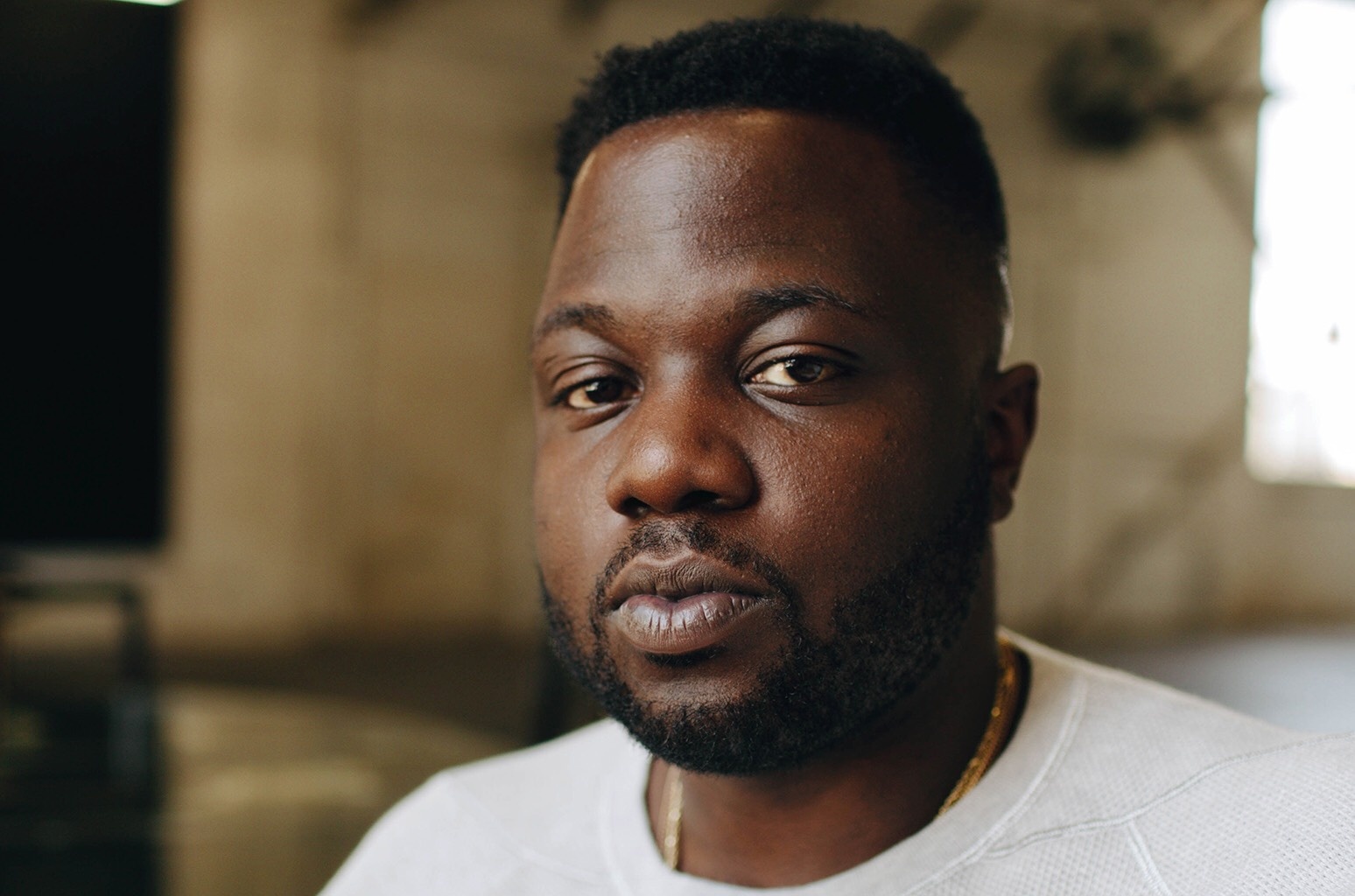 Tunji Balogun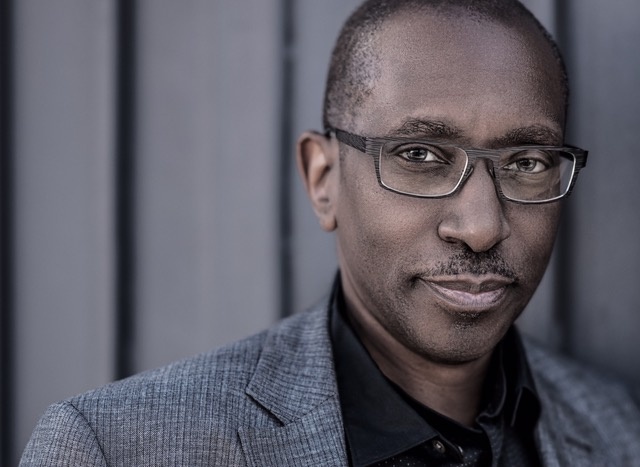 Greg Phillinganes
Quincy Jones
Chief Music Advisor
Named by Time magazine as one of the most influential jazz musicians of the 20th century, Quincy Jones's career has encompassed the roles of composer, record producer, artist, film producer, arranger, conductor, instrumentalist, TV producer, record company executive, television station owner, magazine founder, multimedia entrepreneur, and humanitarian. Among the multitude of awards that he has received for his contributions are an Emmy Award, seven Academy Award nominations, the Academy of Motion Picture Arts and Sciences' Jean Hersholt Humanitarian Award, and 27 Grammy Awards; Jones is also the all-time most Grammy-nominated artist with a total of 80 nominations.
A recipient of the Republic of France's Commandeur de la Légion d'Honneur, Jones was named a 2001 Kennedy Center Honoree for his contributions to the cultural fabric of the United States of America. He was recognized by the National Endowment for the Arts as a Jazz Master, the nation's highest jazz honor, and in 2010, was bestowed the National Medal of Arts, our nation's highest artistic honor. In 2016, Jones received a Tony Award for Best Revival of a Musical for the Broadway production of The Color Purple. The award completed the rare EGOT set for Jones, making him one of only twenty-one individuals in history who have received an Emmy, Grammy, Oscar, and Tony Award.
McQueen was born in London in 1969; he lives and works in Amsterdam and London. Large-scale surveys of McQueen's work have been held at the Art Institute of Chicago in 2012 and the Schaulager, Basel in 2013. Recent solo presentations include exhibitions at the Institute of Contemporary Art Boston; The Whitworth, Manchester; the Pérez Art Museum, Miami; the Museum of Modern Art; The Whitney Museum of American Art; and the Art Institute of Chicago, Illinois. McQueen has previously participated in Documenta XII (2007), XI (2002), and X (1997), and the Venice Biennale (2015, 2013, 2007, and 2003), representing Great Britain in Venice in 2009.
He has been the recipient of numerous awards including the Johannes Vermeer Prize (2016), Harvard University's W.E.B. Du Bois Medal (2014), CBE (Commander of the Most Excellent Order of the British Empire) (2011), OBE (Officer of the Most Excellent Order of the British Empire) (2002), and the Turner Prize, Tate Gallery, London, England (1999).
McQueen has directed four feature films: Hunger (2008), Shame (2011), 12 Years a Slave (2014), and Widows (2018). He won the Caméra d'Or award at the Cannes Film Festival for Hunger and the Oscar for the Best Motion Picture for 12 Years a Slave in 2014.
Maureen Mahon
Chief Academic Advisor
Maureen Mahon, a cultural anthropologist, is an associate professor in the Department of Music at New York University. She is the author of Right To Rock: The Black Rock Coalition and the Cultural Politics of Race (Duke University Press, 2004) and articles on music and African American cultural studies that have appeared in American Ethnologist; Journal of Popular Music Studies; Women and Music: A Journal of Gender and Culture; Journal of the American Musicological Society; Ethnomusicology; EbonyJet.com; and the Rock and Roll Hall of Fame and Museum website. She is chair of the Popular Music section of the Society of Ethnomusicology and serves on the American Musicological Society's Committee on Race and Ethnicity. She has held fellowships from the National Science Foundation, the Ford Foundation, and the American Association of University Women. She received a 2013 – 14 National Endowment for the Humanities Fellowship for her research on the contributions of African American women such as Big Mama Thornton, LaVern Baker, the Shirelles, Tina Turner, Darlene Love, Betty Davis, and Labelle. Her book on the subject, Black Diamond Queens: African American Women and Rock and Roll, is forthcoming from Duke University Press.
Dion 'No I.D.' Wilson
Music Advisor
Tunji Balogun
Music Advisor
Tunji Balogun is an executive vice president of A&R at RCA records, as well as the co-founder of the Los Angeles-based label Keep Cool. He has worked with such artists as Normani, Khalid, Goldlink, Bryson Tiller, Brockhampton, Kendrick Lamar, SZA, and Childish Gambino.
Greg Phillinganes
Chief Music Director
Greg Phillinganes, a Detroit native and music veteran for over 40 years, began his career in 1975 as part of Stevie Wonder's band, Wonderlove. Since leaving Stevie in 1979, Phillinganes went on to record, perform, tour and or write with an array of Grammy Award-winning artists. A short list of these artists includes Quincy Jones, Eric Clapton, Burt Bacharach, Jamie Foxx, Barbra Streisand, Rod Stewart, Andrea Boccelli, Herbie Hancock, Mick Jagger, Jennifer Hudson, Babyface, David Gilmour, John Legend, Willie Nelson, Aretha Franklin, Steven Tyler, Lionel Richie, Bruno Mars, Usher, Santana, Maxwell and Ed Sheeran.
Phillinganes is an ASCAP Pop Award Winner for the song "Love Will Conquer All," which he co-wrote with Lionel Richie and was the music director for Richie's Can't Slow Down tour, as well as Michael Jackson's Bad and Dangerous tours. Greg was also music director for the Jacksons' 30th anniversary special at Madison Square Garden, Quincy Jones's VIBE television show, the 60th Emmy Awards, and the first annual Grammy Nominations Live Concert, along with a wide range of special events including the 1999 Super Bowl halftime show and MUSICARES's Person of the Year event–both honoring Stevie Wonder.
A Grammy nominee himself, Phillinganes has been a cornerstone in hundreds of Grammy Award-winning and nominated albums, including Stevie Wonder's Songs In The Key Of Life, Quincy Jones's Back On The Block, and Michael Jackson's Thriller. Phillinganes was also a member of the Grammy Award-winning supergroup Toto from 2003 to 2008 and is featured on their album and live DVD Falling In Between.
Phillinganes was featured vocally, as well as a sideman, with Jazz icon Herbie Hancock on his Imagine Project Tour (2010 – 11). Greg was also the music director for the 2011 Grammy Awards, the In Performance At The White House celebration of Motown, and Oprah's final Surprise Spectacular shows. He also completed an 18-month stint as music director for the Cirque du Soleil/Michael Jackson Immortal World Tour, a second In Performance At The White House event honoring women of soul, and joined Ringo Starr as one of the "ultimate sidemen" for both the 2014 Grammys and the CBS special The Beatles: The Night That Changed America.
In 2014 and 2015, Phillinganes was music director for Stevie Wonder's exclusive Songs In The Key Of Life – The Performance Tour and won his first Emmy Award for CBS TV's Grammy salute of the same name. Phillinganes was also music director for the spectacular televised Tribute to John Lennon, featuring artists ranging from Steven Tyler and Sheryl Crow to Willie Nelson and Chris Stapleton.
2016 began with Phillinganes as music director for the 58th Grammy Awards featuring an all star tribute to Lionel Richie, followed by the Gershwin Prize/Library Of Congress Tribute to Smokey Robinson. Most recently, Phillinganes was music director for the Grammy Salute To Music Legends on PBS and the Q85: A Musical Celebration for Quincy Jones on BET.
Advisors
Dr. Regina N. Bradley is a writer and researcher of African American literature and culture with an emphasis on the contemporary Black American South. She is the author of numerous essays on race and popular culture and the short story collection Boondock Kollage: Stories from the Hip Hop South (Peter Lang Press, 2017).
Nelson George is a filmmaker, author, and critic who focuses on the contributions of black Americans to global culture. His books include award-winning histories (The Death of Rhythm & Blues, Hip Hop America) and popular novels (The Plot Against Hip Hop, To Funk and Die in LA). He's directed cable movies (HBO's Life Support) and feature documentaries (A Ballerina's Tale, about dancer Misty Copeland), while writing for series (Netflix's The Get Down) and producing (Cinemax's Tales From the Tour Bus). His latest book is a collection of music writings, The Nelson George Mixtape (Pacific Publishing).
Alisha Lola Jones, PhD, is an assistant professor in the Department of Folklore and Ethnomusicology at Indiana University (Bloomington). Dr. Jones is a council member of the Society for Ethnomusicology (SEM), American Musicological Society (AMS), and co-chair of the Music and Religion Unit of the American Academy of Religion (AAR). Her highly anticipated book Flaming: The Peculiar Theo-Politics of Fire and Desire in Black Male Gospel Performance (Oxford University Press) breaks ground by analyzing the role of gospel music making in constructing and renegotiating gender identity among black men.
Matthew D. Morrison, a native of Charlotte, North Carolina, is an assistant professor in the Clive Davis Institute of Recorded Music at New York University's Tisch School of the Arts. Matthew holds a PhD in musicology from Columbia University, an MA in musicology from The Catholic University of America, and BA in music from Morehouse College. Morrison is a 2018 – 19 fellow at the Hutchins Center for African and African American research at Harvard University. He has been a research fellow with the Modern Moves research project at King's College, London, and has held fellowships from the American Musicological Society, Mellon Foundation, the Library of Congress, the Center for Popular Music Study/Rock and Roll Hall of Fame, the Catwalk Artists Residency, and the Tanglewood Music Center. He has served as editor-in-chief of the peer-reviewed music journal Current Musicology and his published work has appeared in the Journal of the American Musicological Society, Women & Performance: A Journal of Feminist Theory, the Grove Dictionary of American Music, and on Oxford University Press's online music blog. His in-progress book project, Blacksound: Making Race & Popular Music in the US, considers the implications of positing sound and music as major components of identity and (intellectual) property formations, particularly the construction of race out of blackface minstrelsy.
Hamza Walker is the Director of LAXART, an independent nonprofit art space in Los Angeles. From 1994 – 2016, he was the director of education and associate curator at the Renaissance Society at the University of Chicago, a non-collecting museum devoted to contemporary art. He recently curated the group exhibition Sperm Cult and Sol LeWitt: Page-works 1967 – 2007 both in 2018.
Design Team
Adam Stockhausen, Production Designer
David Rockwell, Production Designer
David Rockwell is founder and president of Rockwell Group, an architecture and design firm, which renovated the Hayes Theater for Second Stage and collaborated on the design of The Shed with Diller Scofidio + Renfro (Lead Architect). His Broadway scenic design credits include She Loves Me (Tony, Drama Desk and Outer Critics Circle awards), On the Twentieth Century (Tony nominated), You Can't Take It With You (Tony nominated), Kinky Boots (Tony nominated), Lucky Guy (Tony nominated), Hairspray (Tony, Drama Desk, Outer Critics Circle nominations), and the upcoming productions of Kiss Me Kate and Tootsie. Off Broadway scenic design credits include The Hard Problem and the Public Theater's Shakespeare in the Park. His honors include an AIANY President's Award, Cooper Hewitt National Design Award, and Presidential Design Award.
Frank Oliva, Associate Production Designer
Frank J. Oliva is a Cuban American stage designer. Oliva's work crosses the boundaries of theater, opera, film, and music. Recent projects include world and regional premieres at The Cincinnati Symphony, Two River Theatre Company, The Billie Holiday Theatre, Urban Stages and more. As associate designer, Oliva has led projects for Broadway, Off Broadway, and International Productions. Oliva was nominated for a 2018 Audelco Award and won the 2017 Innovative Theatre Award for Stage Design. His work will be featured at the 2019 Prague Quadrennial of Performance Design and Space. Graduate of NYU's Tisch School of the Arts, Frank is a member of United Scenic Artists, the United States Institute for Theatre Technology, and Wingspace Theatrical Design.
The GP Experience
Greg Phillinganes, Chief Music Director/Keyboards
Bashiri Johnson, Percussion
David Delhomme, Keys/Rhythm Guitar
Tariqh Akoni, Lead Guitar
Details
Running time: 120 minutes
No intermission
Please note that each night of Soundtrack of America is a unique show with a different line-up
Membership does not guarantee ticket availability, so we encourage you to book early

All tickets sales are final; times and performers are subject to change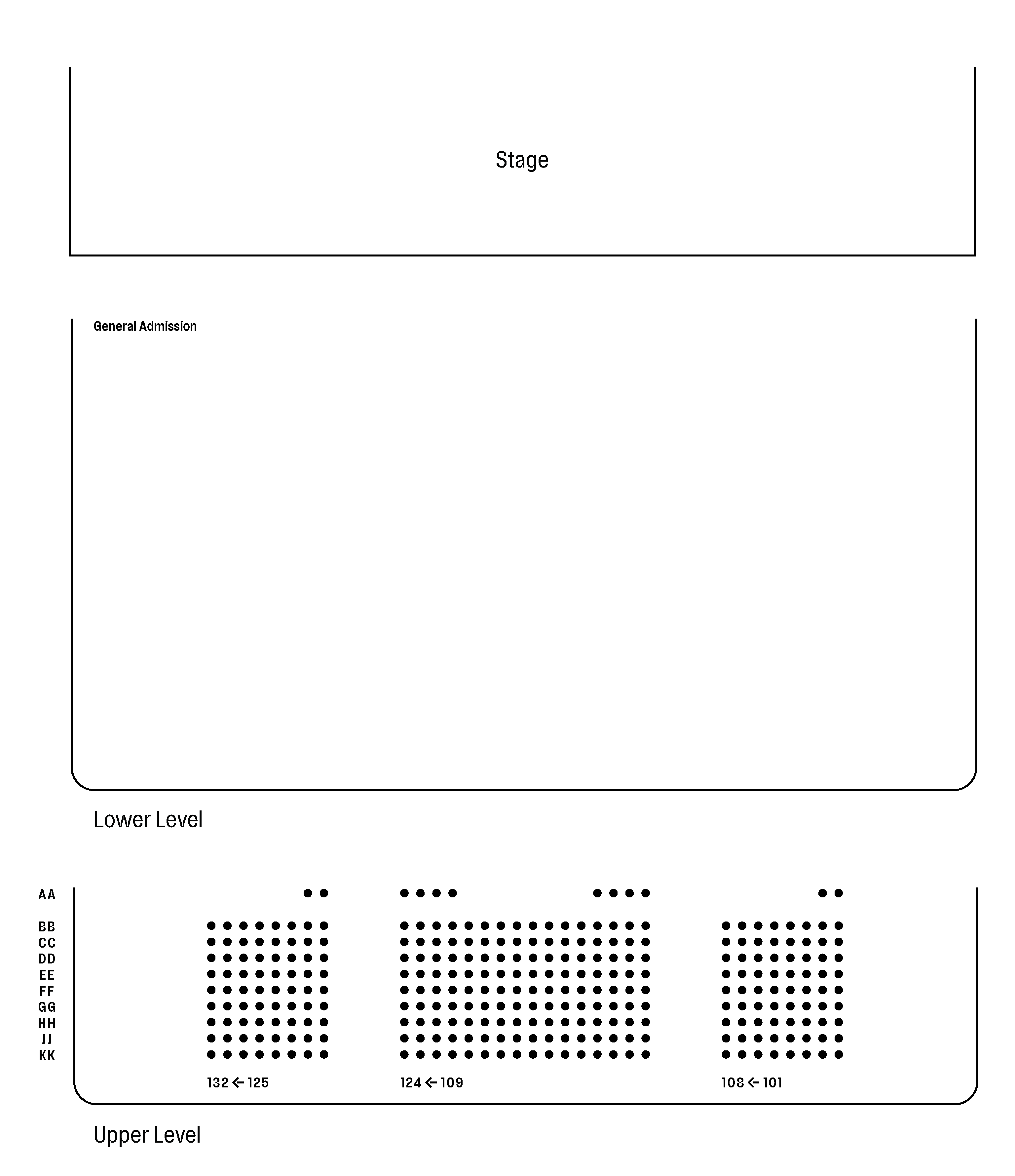 Thank you to our partners

Major support for Soundtrack of America is provided by

The Founding Bank of The Shed is
The Shed is connected by
The creation of new work at The Shed is generously supported by the Lizzie and Jonathan Tisch Commissioning Fund and The Shed Commissioners.
Major support for live productions at The Shed is provided by the Charina Endowment Fund.