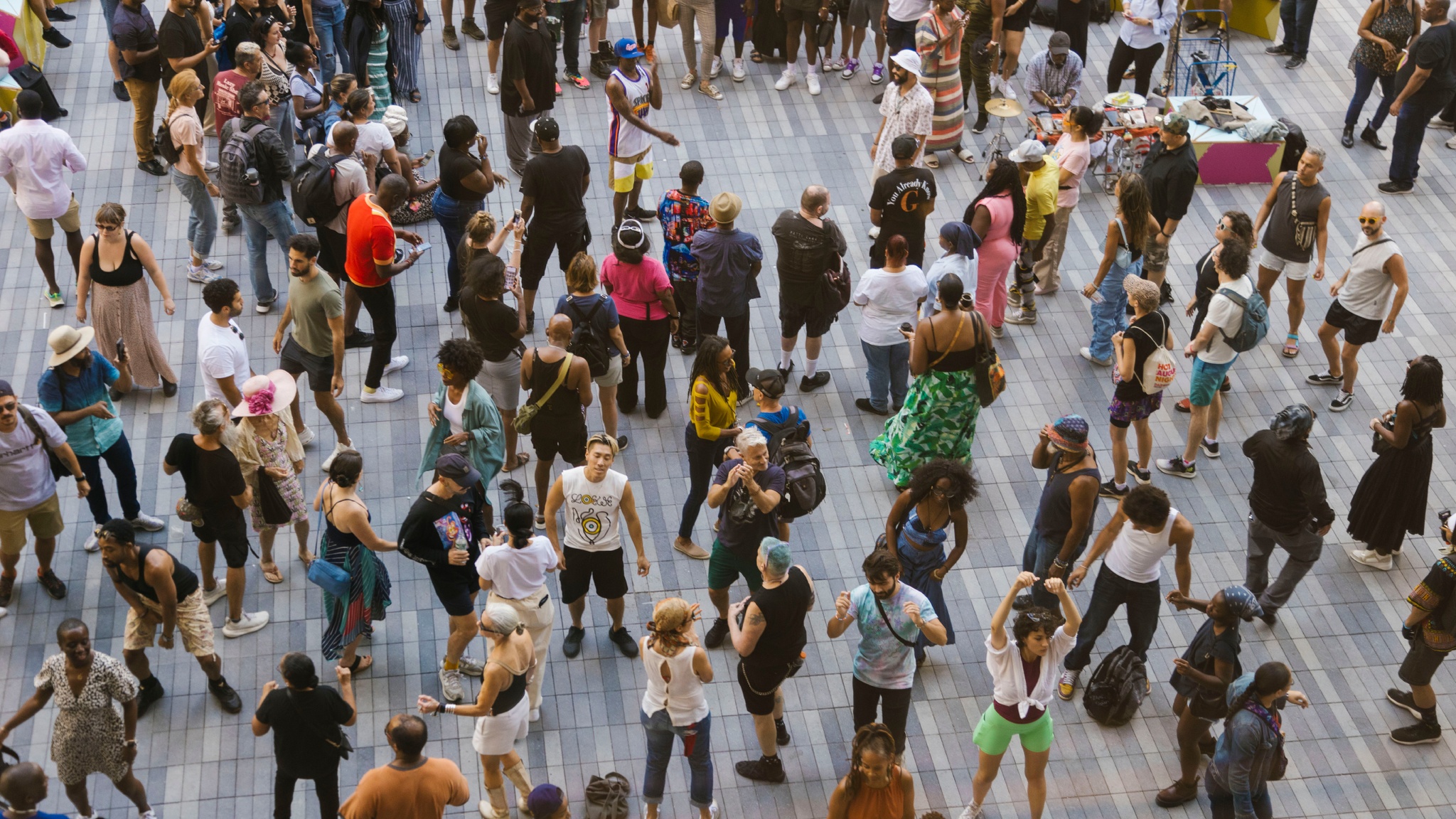 DJs, dancing, and community, FRI and SAT evenings on The Shed's outdoor Plaza
About this program
Summer Sway returns in its second year to take over The Shed's outdoor, public Plaza from August 11 to 26. We invite you to join us as we celebrate the season with the community, joy, and liberation that music and dance give us.
DJs and special guests from across the city will spin for us on Friday and Saturday evenings from 5 pm to sunset. Bring your family and friends to enjoy music and more by New York's most innovative and creative DJs and musical artists who continue to reinterpret and mix sounds of hip hop, house, Afrobeats, salsa, reggae, and more.
Enjoy specialty cocktails from Cedric's, The Shed's bar. The Plaza stays open throughout the week, so make the space your own to gather, relax, and soak up summer with your friends.
Schedule
Friday, August 11
AQ
Saturday, Aug 12
The Salsa Project:
DJ JFuse
Percussionist Reinaldo De Jesus
Friday, August 18
Soul Summit
Saturday, August 19
Nuevayorkinos:
5 – 6:30 pm, DJ Undocubougie
6:30 pm – 8 pm, DJ Ultra Violet
Friday, August 25
Br0nz3_g0dd3ss and DJ Elise
Saturday, August 26
DJ mOma
Artists
AQ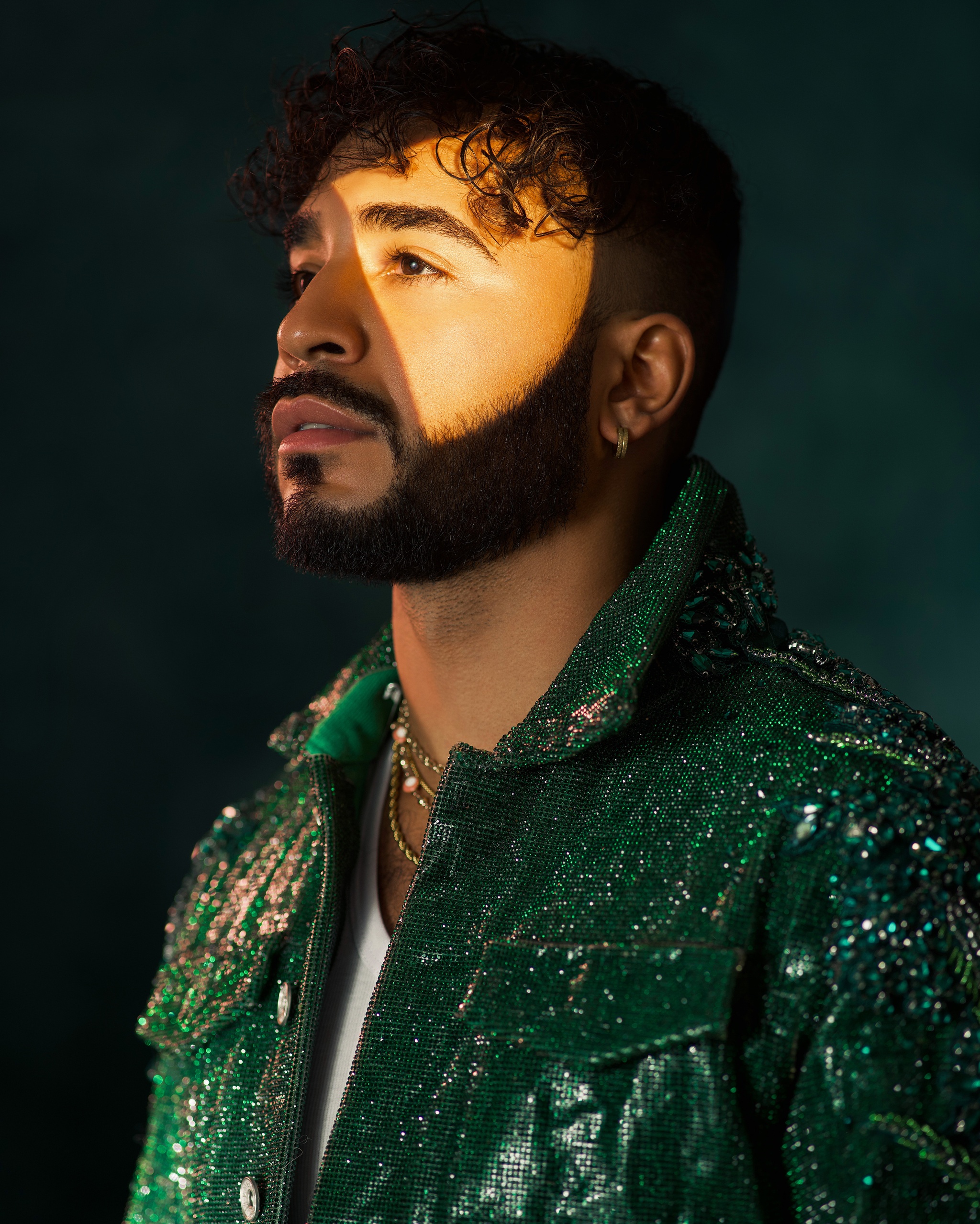 DJ JFuse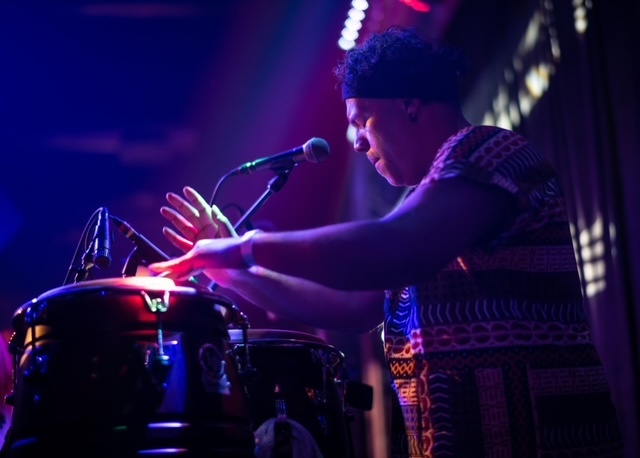 Reinaldo De Jesus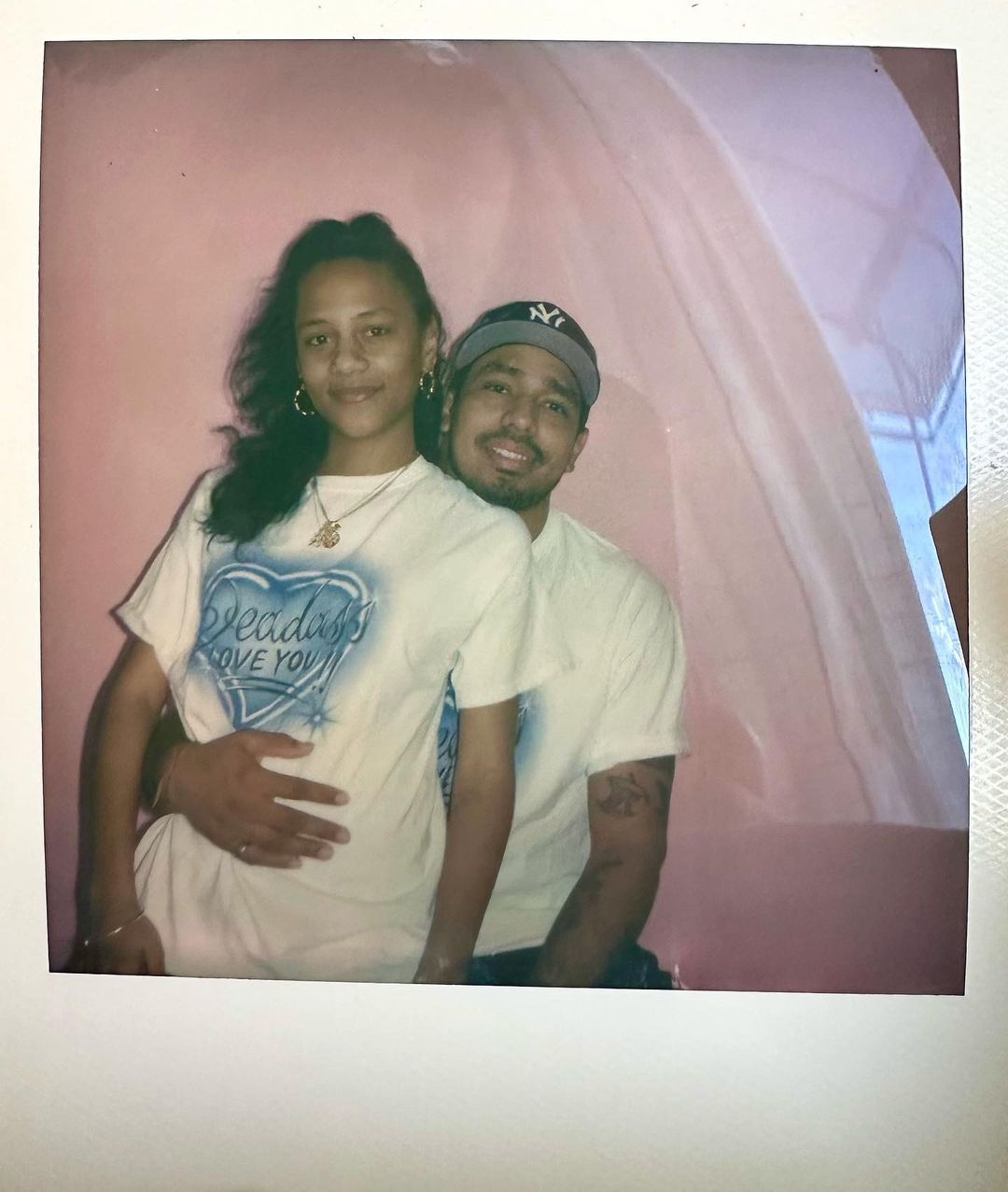 Nuevayorkinos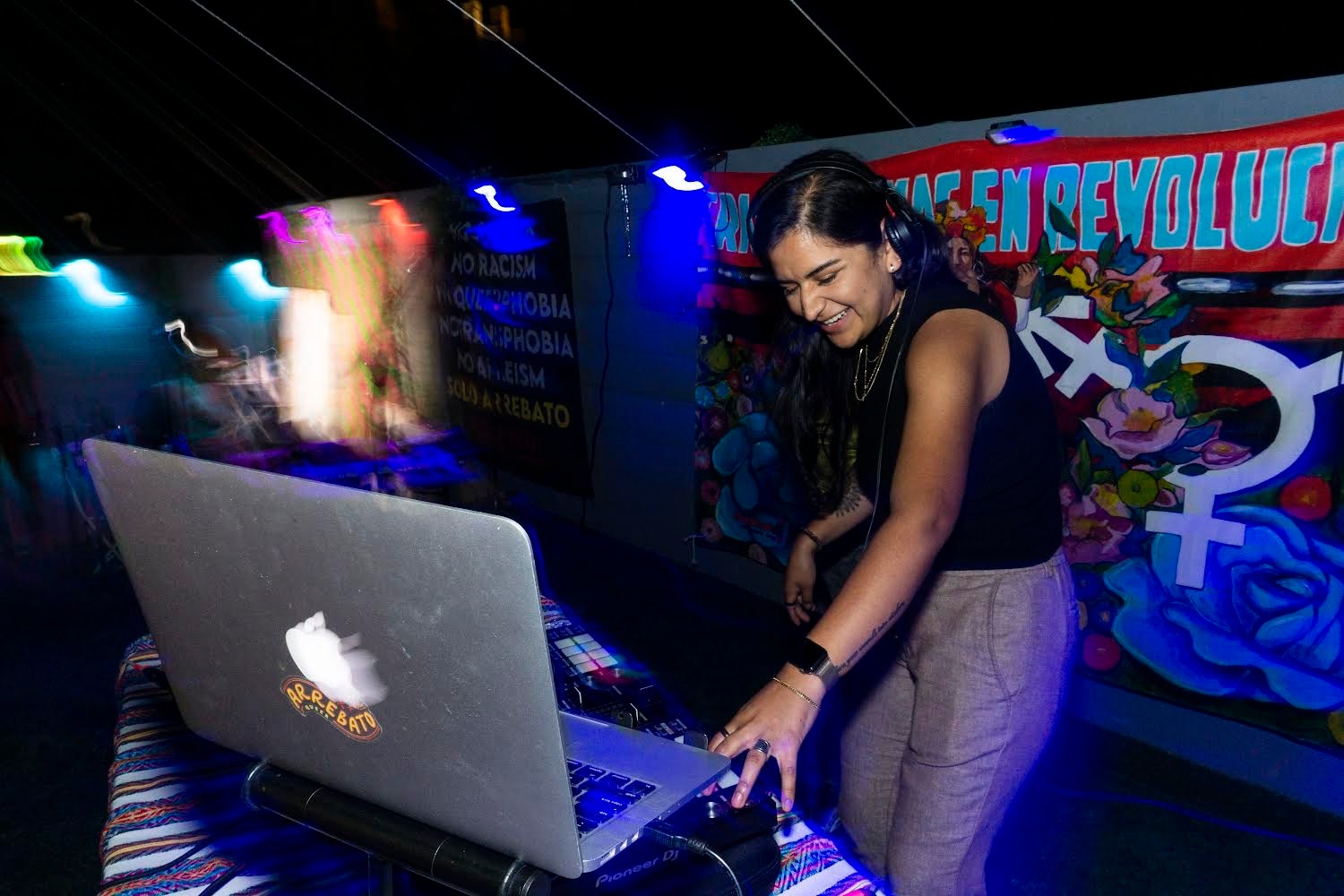 DJ Undocubougie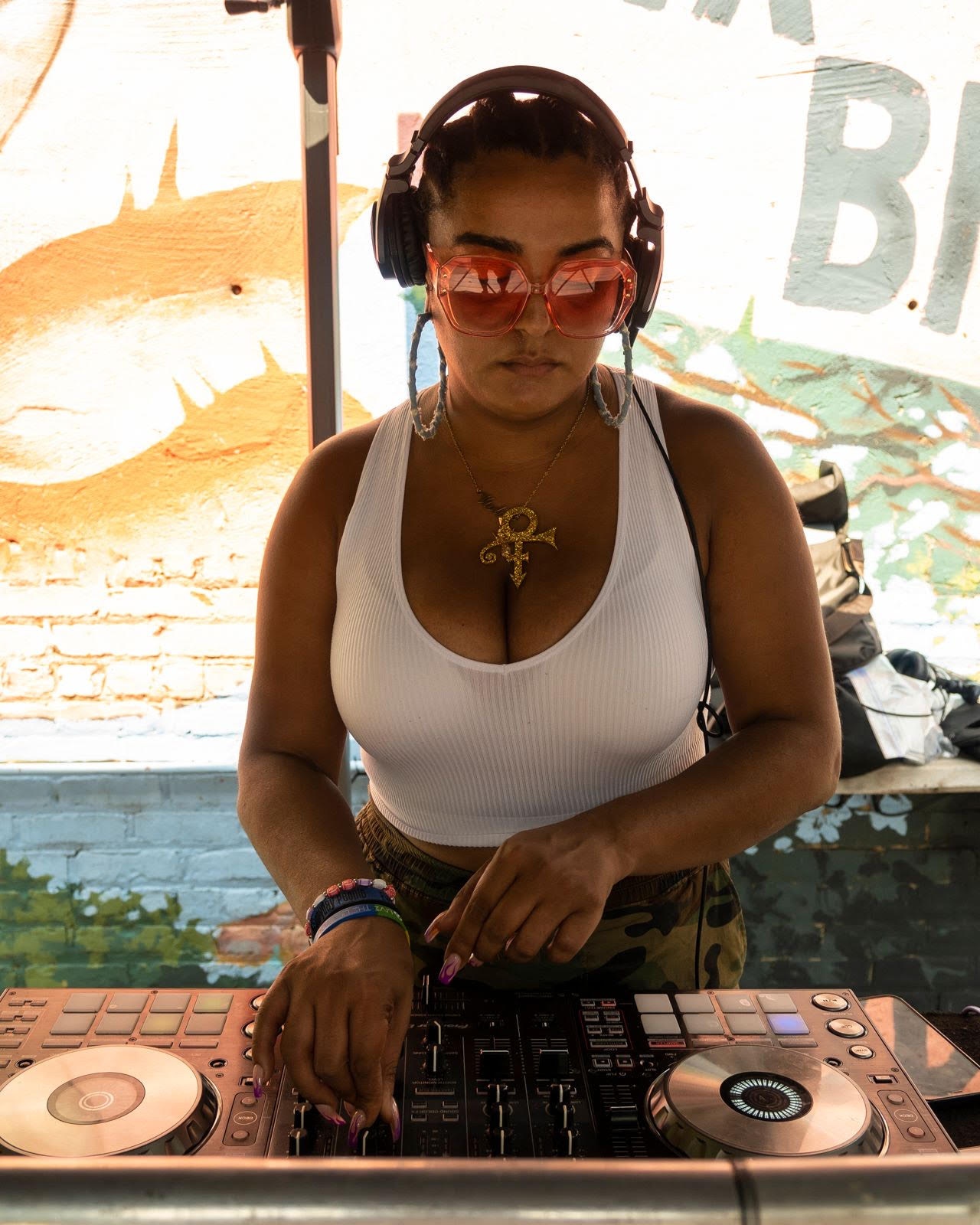 DJ Ultra Violet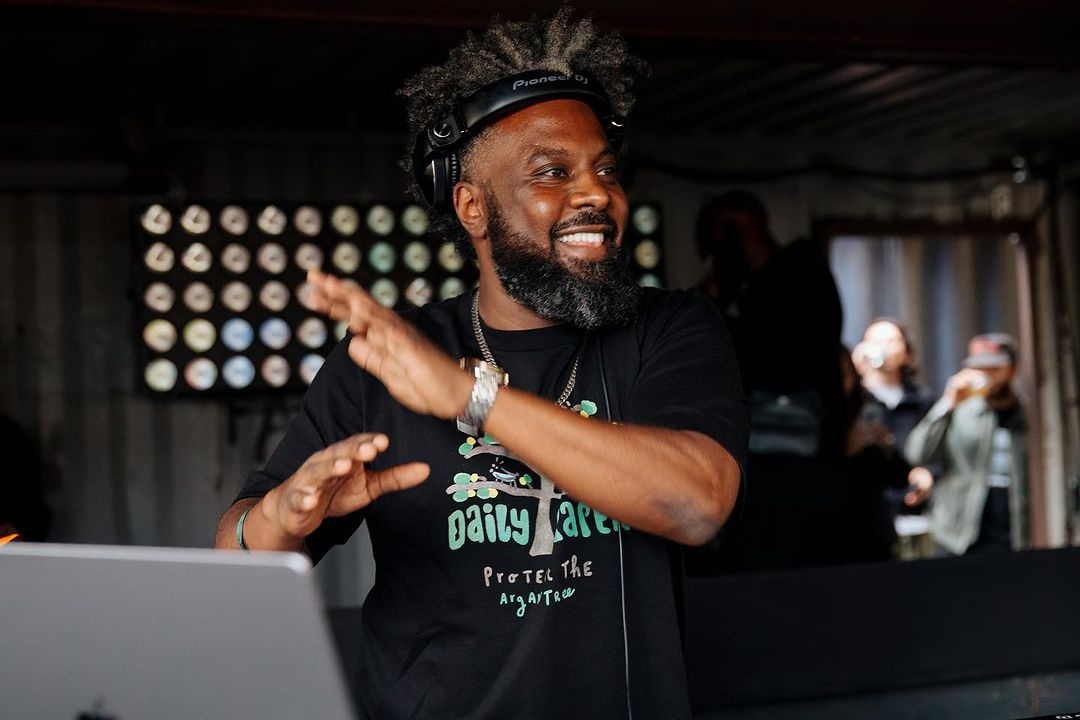 DJ mOma
AQ is a Harlem native of South African and Guinean descent. An abbreviation of "Afrikan Queen," her name encapsulates her specialization in the sounds of the Black South African diaspora and Afro/deep/tech-house, Amapiano, and Gqom. AQ is also the founder of a new, up-and-coming independent record label, selectHER. Though new to production she has made waves in the dance music scene with her edits and original tracks. AQ's mission is to connect the world through music, dance, and culture. She is a pioneer for South African music and is one of the reasons the sound is spreading throughout New York City and beyond, influencing the sound of events and festivals like Coachella, Afronation, Everyday Ppl, and Afropunk.
The Salsa Project is a movement rooted in getting more young people involved in salsa music. The goal of this project is to protect, preserve, and ensure that salsa does not die amongst the younger generations. Salsa is a vehicle in the Project's effort to preserve its history, traditions, and culture. The Salsa Project takes on a multidisciplinary approach, which includes a docuseries, community engagement, events, and merchandise. The culmination of these four elements help create a platform for all to engage, learn, and partake in its mission to keep the culture alive. ¡QUE VIVA LA SALSA!
JFuse has already had a golden career, sharing the stage with artists such as Big Sean, Dave East , Dreamville, DJ Playero, Tito Nieves, and many more. JFuse is an artist in the collective Afuego, the #1 global dance party in NYC. Of Dominican descent from the Bronx, JFuse has been taking over the NYC scene for over 15 years. Over time he has developed his unique techniques in scratching, blending, and reshaping his favorite records. His transitions and use of wordplay truly set him apart. Growing up he listened to genres such as salsa, merengue, bachata, which has played a fundamental role in the development of his sound. His motives are simple: to keep his crowd smiling, dancing, and having the time of their lives.
Reinaldo De Jesus is a talented, world-class, multipercussionist with a wealth of experience in playing various music styles. He started playing the drums at the age of ten and it didn't take long for his love of music to develop into a career. De Jesus's passion for music was inspired by the rich drumming traditions in the streets of Puerto Rico and the teachings and encouragement of great percussionists like Giovanni Hidalgo, Anthony Carrillo, Richie Flores, and Paoli Mejias.
He attended high school at the Escuela Libre De Musica in Hato Rey, Puerto Rico, where he expanded his music comprehension theory and ear training, and developed skills on various percussion instruments. He went on to enroll at the University of Puerto Rico and eventually the Conservatory of Music of Puerto Rico, where he studied classical percussion. De Jesus was later awarded a scholarship from Berklee College of Music in Boston.
His first world tour was in July 2000 with trombonist William Cepeda and the Afro-Rican Jazz. After that tour he decided to continue his musical career in the United States. De Jesus has worked with a wide array of musicians and artists, including Antibalas, Sharon Jones, Lauryn Hill, Dispatch, Ralph Irizarry & Timbalaye, Papo Vazquez, The Klezmatics, Lorenzo Jovanotti, DLG, Obie Bermudez, Arturo O'Farril, Danilo Perez, Brian Lynch, Ralph Peterson's Fo'tet, The Curtis Brothers, and many more. In 2003, as part of the Jazz Ambassadors Program at the Kennedy Center in Washington, D.C., he toured West Africa with alto-saxophonist Miguel Zenon and the Rhythm Collective. In 2006, de Jesus and his group, Rhythmic Prophecies, were chosen for the Rhythm Road program sponsored by Jazz at Lincoln Center and the Department of State. The group brought a multicultural, American music experience to Southeast Asia.
De Jesus was also a member of the band for the Tony Award–winning Broadway musical FELA from 2009 to 2013. He had the opportunity to take part in the show's historical trip to Lagos, Nigeria. In September 2013 he was featured in an NBA commercial alongside Carmelo Anthony of the New York Knicks. The commercial was aired nationally on ESPN in March 2014 and 2015. De Jesus recorded on the album Fu Chronicles by the band Antibalas that was nominated for a Grammy Award in 2020.
De Jesus is currently based in New York City where he performs, teaches, composes, records, and produces music.
Nuevayorkinos is a digital archive, multimedia project, and party series dedicated to preserving ÑYC Latino and Caribbean culture and history through family photographs, videos, and stories. Established in February 2019, Nuevayorkinos accepts submissions from Latino and Caribbean New Yorkers, taken in the five boroughs before 2010. For historically marginalized communities, storytelling for the people by the people is both an act of decolonization and a way to combat gentrification. By showcasing a range of stories from El Barrio to Jackson Heights, Nuevayorkinos seeks to celebrate the collective beauty, love, and resiliency of immigrant New York. By Djali Brown-Cepeda and Ricardo Castañeda.
Diana is a Peruvian-born undocuqueer artist, based in Queens, New York. She is an immigrant rights organizer by day y en la noche she is known as DJ Undocubougie, aiming to bridge two worlds. She utilizes music to bring community together and heal collectively from oppressive cys-tems. She is also the founder of Arrebato, a monthly pop-up pachanga and collective in Jackson Heights centering TGNC-queer Black and Brown women and femmes. She hopes for Arrebato to continue being the space where music brings us back home to our roots and where throwing down in the streets and on the dance floor become one.
Ultra Violet is a Bronx-born, first-generation Dominican American DJ, whose main objective is to make you dance. Growing up in the melting pot that is NYC, Ultra Violet has incorporated all of the sounds and vibes of not only the city but global sounds as well. With mixtures from dembow to disco, from house to reggaeton, she is sure to take you on a journey of dance and nostalgia.
Raised in Queens, New York, Sudanese-born mOma is the embodiment of the versatile New York DJ and music producer. His sets consist of an agile blend of hip hop, dancehall, Afrobeats, soca, amapiano, baile funk, soul, R&B, disco, house, international sounds, and underground dance grooves all mixed with an equal share of classic jams, rare gems, and modern-day dance floor hits.
This unique diversity has earned him a wide spectrum of DJ residencies in NYC, Miami, and LA, and has allowed him to headline events in London, Berlin, Stockholm, Paris, Toronto, Lagos, Accra, Johannesburg, Dakar, Zanzibar, and Nairobi among several other places. Additionally, he is an official DJ and A&R for the Dreamville record label founded by rapper J. Cole and also had the pleasure of a featured appearance in Beyonce's Lose Yourself In Love by Tiffany & Co.
You can catch mOma globally at his wildly successful Everyday People party, or weekly in NYC at Le Bain, The Standard High Line on Wednesdays, or at any of the great nights he is featured in around the city, across the US, and all over the world.
Plaza Installation: From One Comes All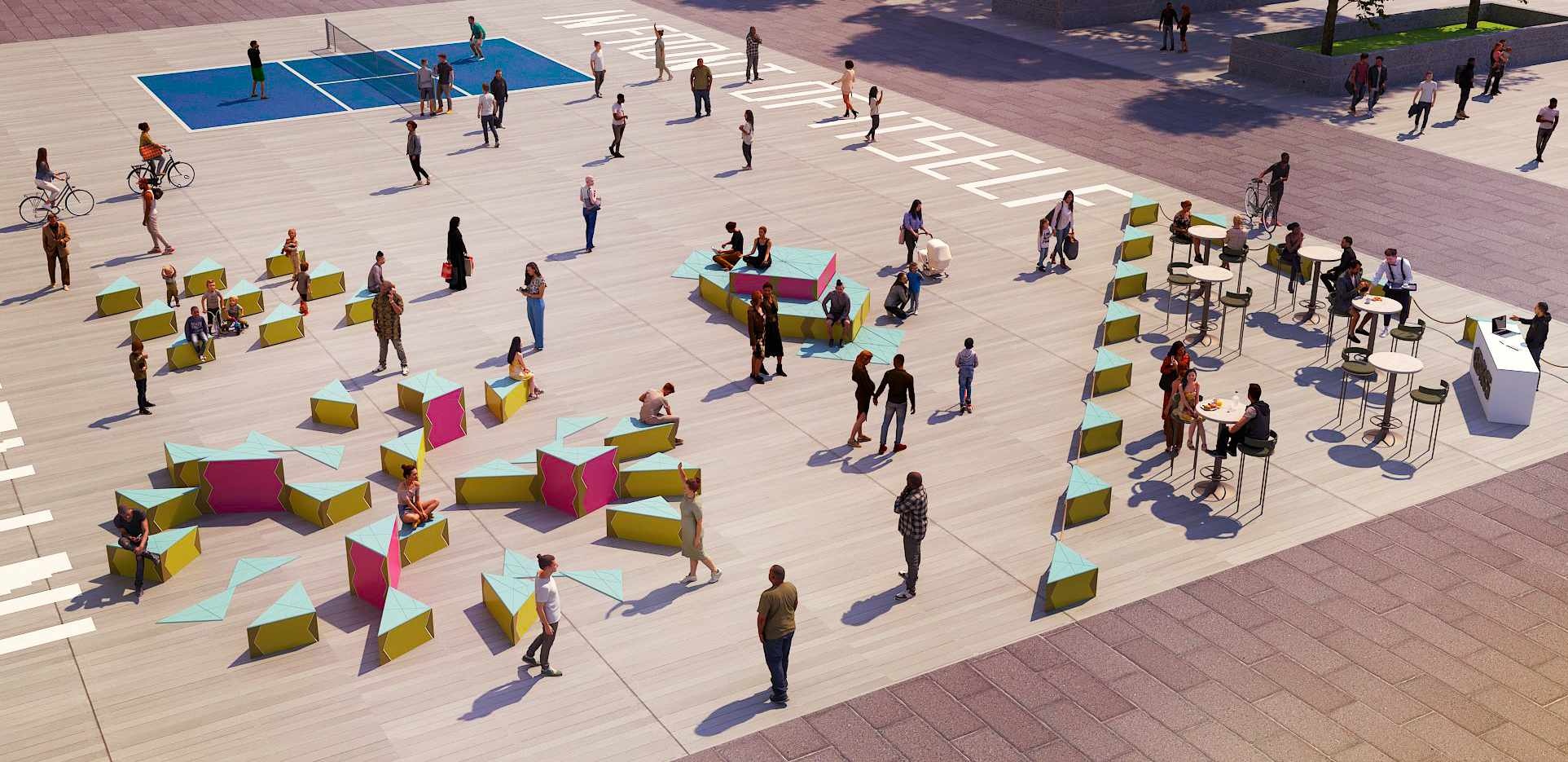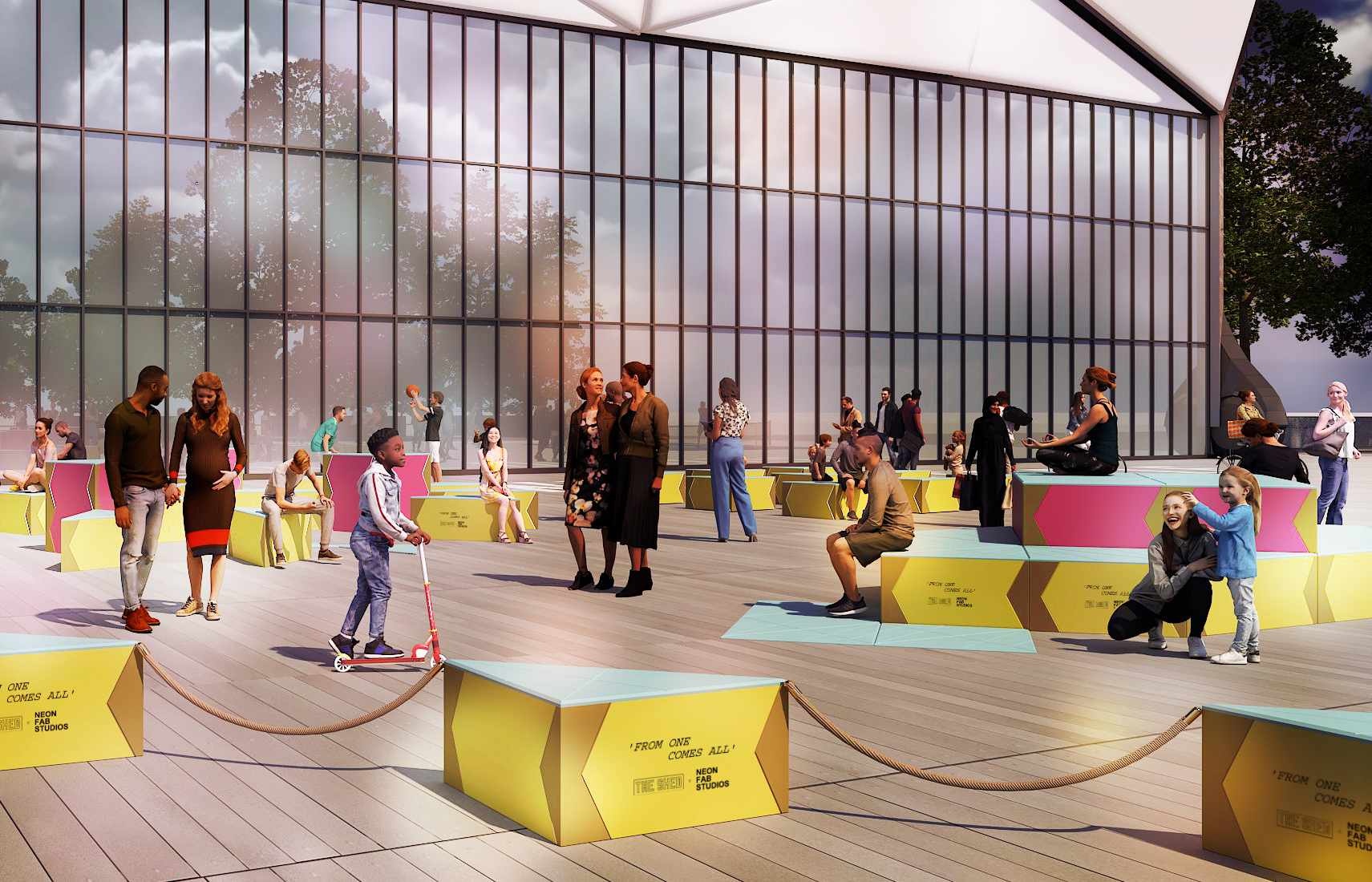 Designed and fabricated by Neon Fab Studios with Fabhaus Beacon Inc., in collaboration with The Shed, the installation From One Comes All activates The Plaza with a set of colorful modular components that can be rearranged to create seating platforms. Conceived as a series of three pyramidal structures of varying heights, the pieces of each pyramid can be taken apart to form origami-like configurations that respond to the needs and energy of the Plaza.
Pickleball Reservations
The pickleball court is part of Backyard at Hudson Yards Power Hour, operated by CityPickle.
Visit City-Pickle.com
for more information and to book a court.
Shed Program Credits for Summer Sway
Tamara McCaw, Chief Civic Program Officer
Darren Biggart, Director of Civic Programs
Deja Belardo, Curatorial Assistant
Frank Butler, Director of Production
Production Credits
Josh Leibert, Audio Head
Plaza installation designed and fabricated by Neon Fab Studios and Fabhaus
Location and dates
This event takes place in the Plaza.
Fridays and Saturdays, August 11 – 26
5 pm – sunset
The Shed's Plaza is located on the east side of The Shed, where the High Line meets Hudson Yards at 30th Street. It is also accessible via Hudson Yards Public Square. View The Shed on a map.
For information about accessibility and arriving at The Shed, visit our Accessibility page.
Thank you to our partner
The Shed is connected by