An exhibition of new work from 11 early-career NYC artists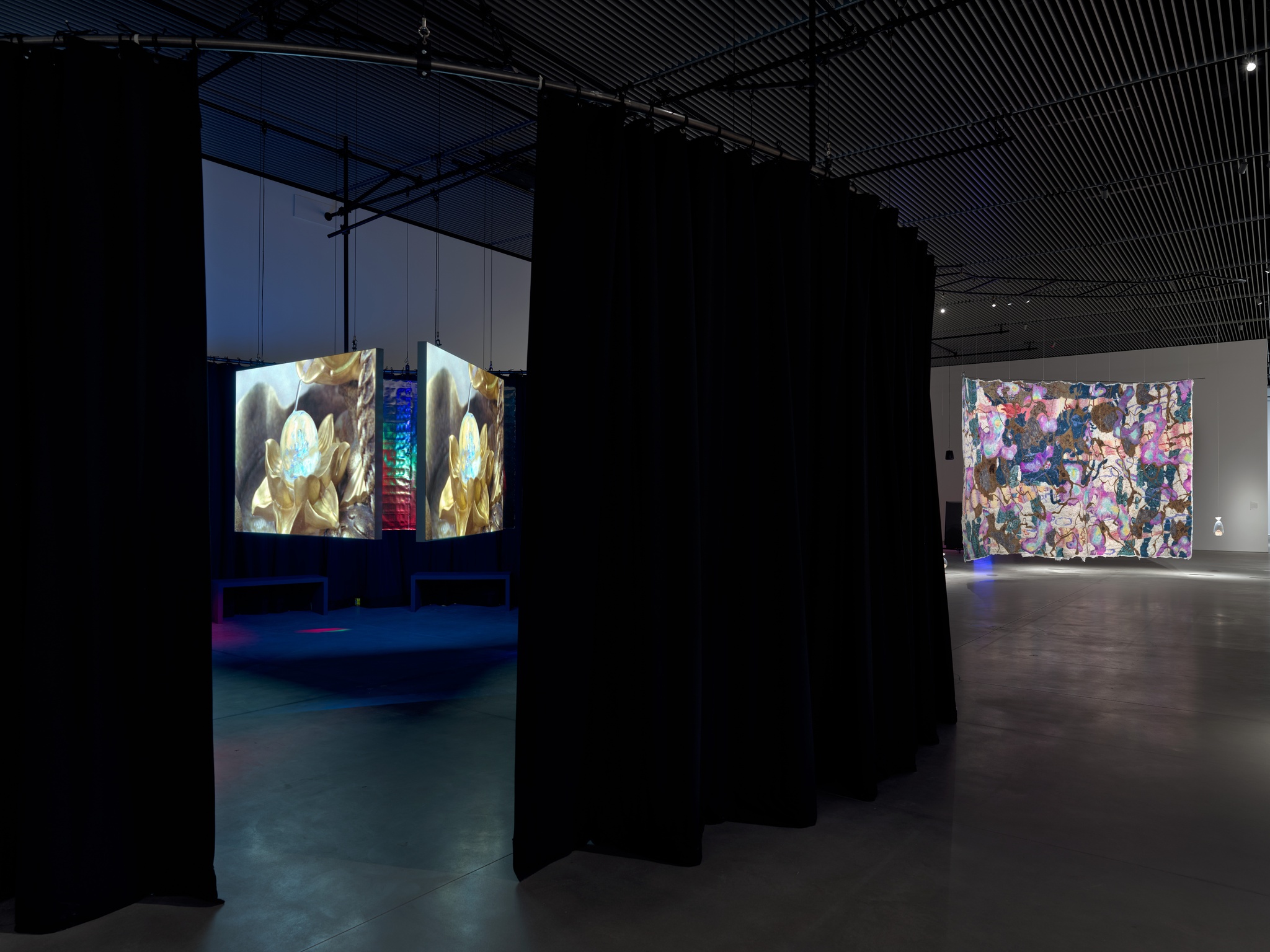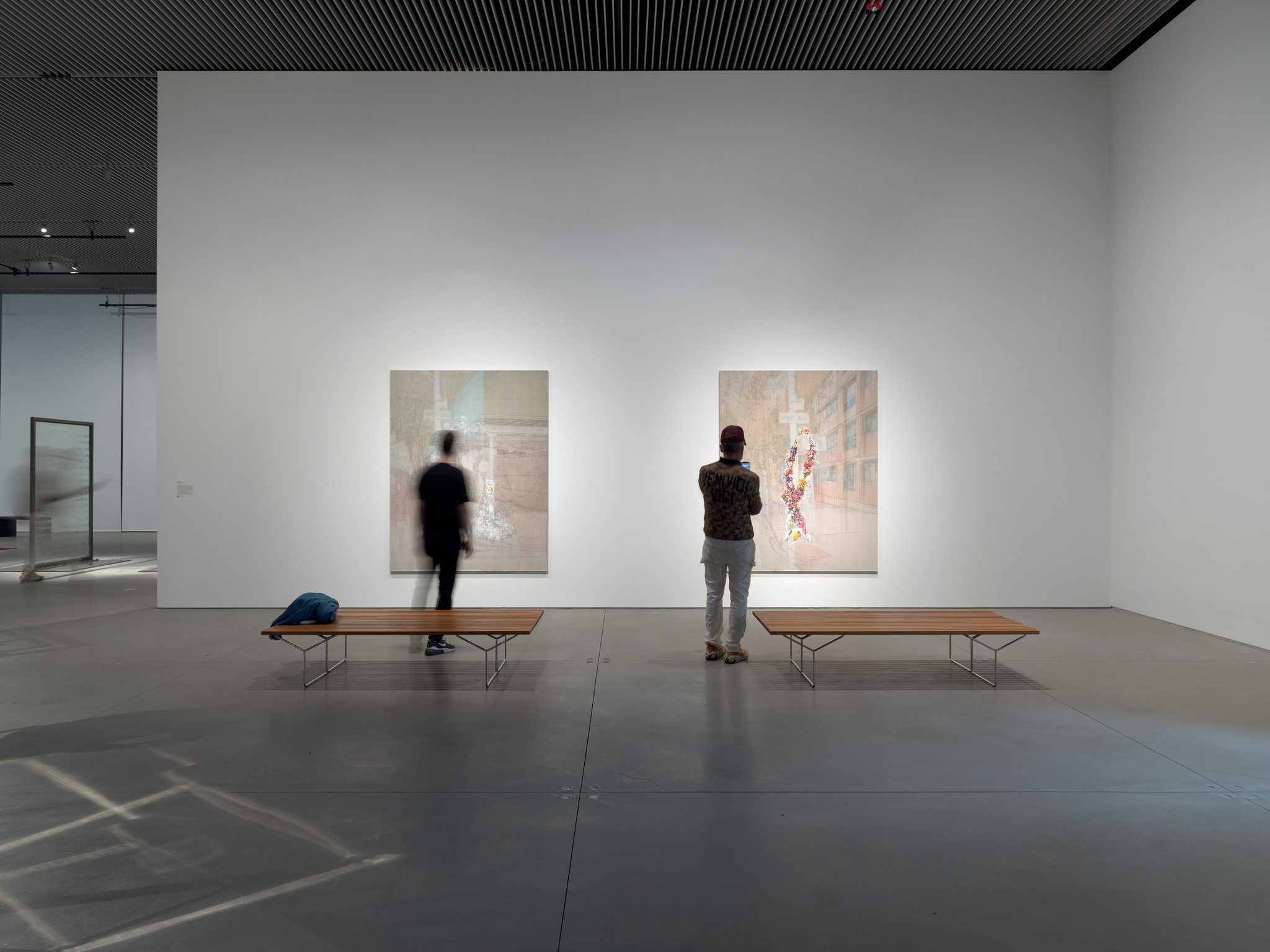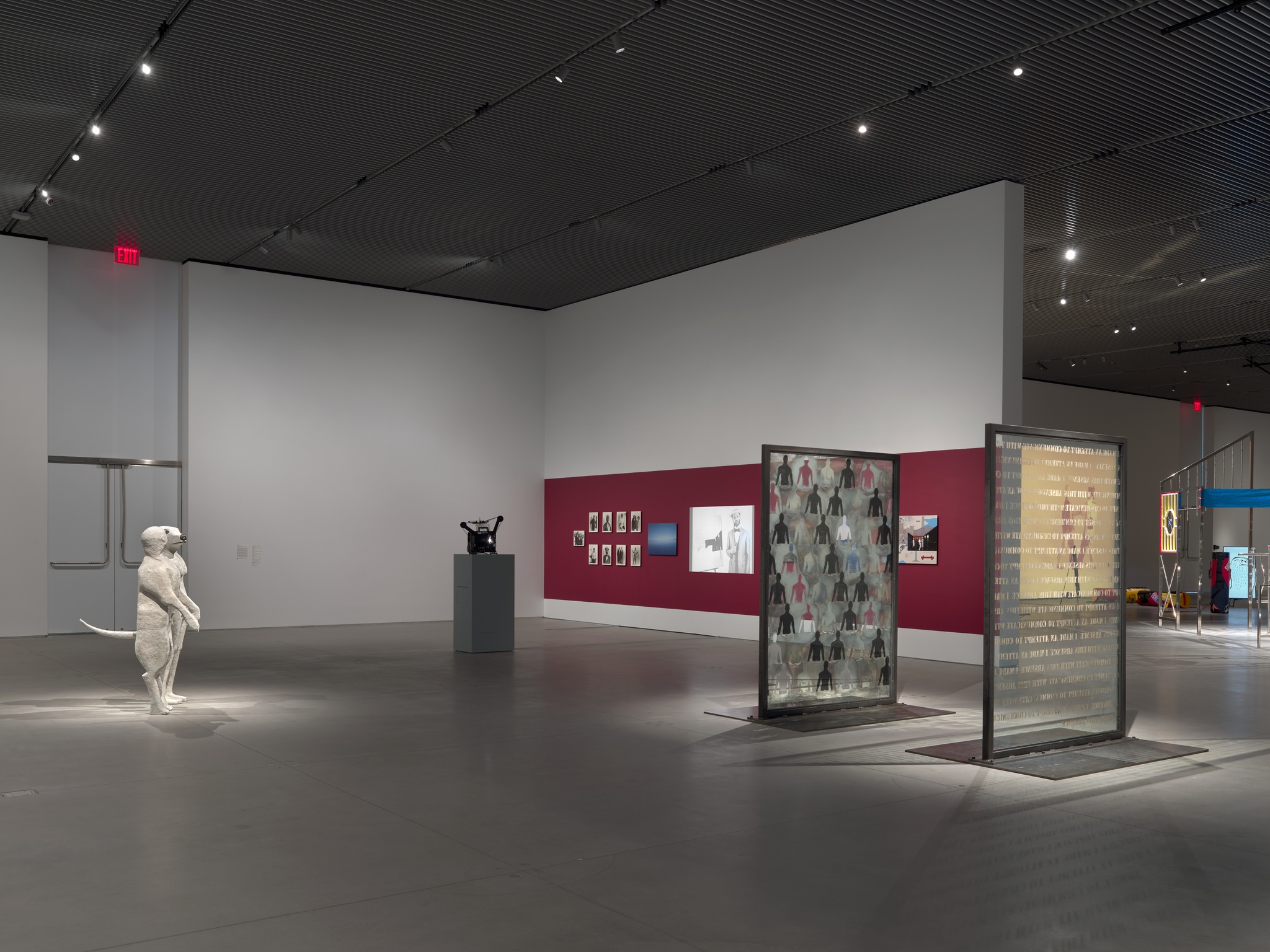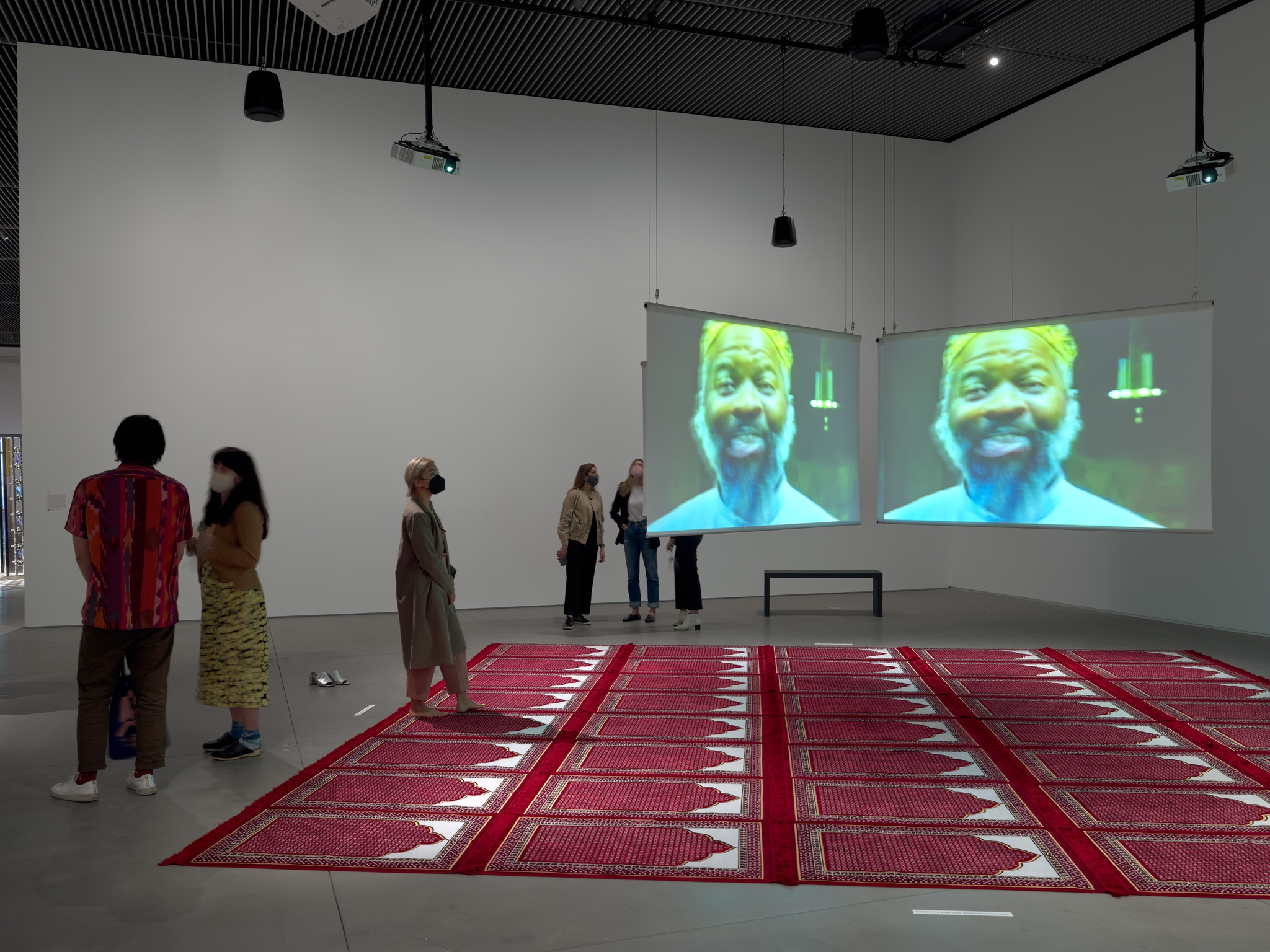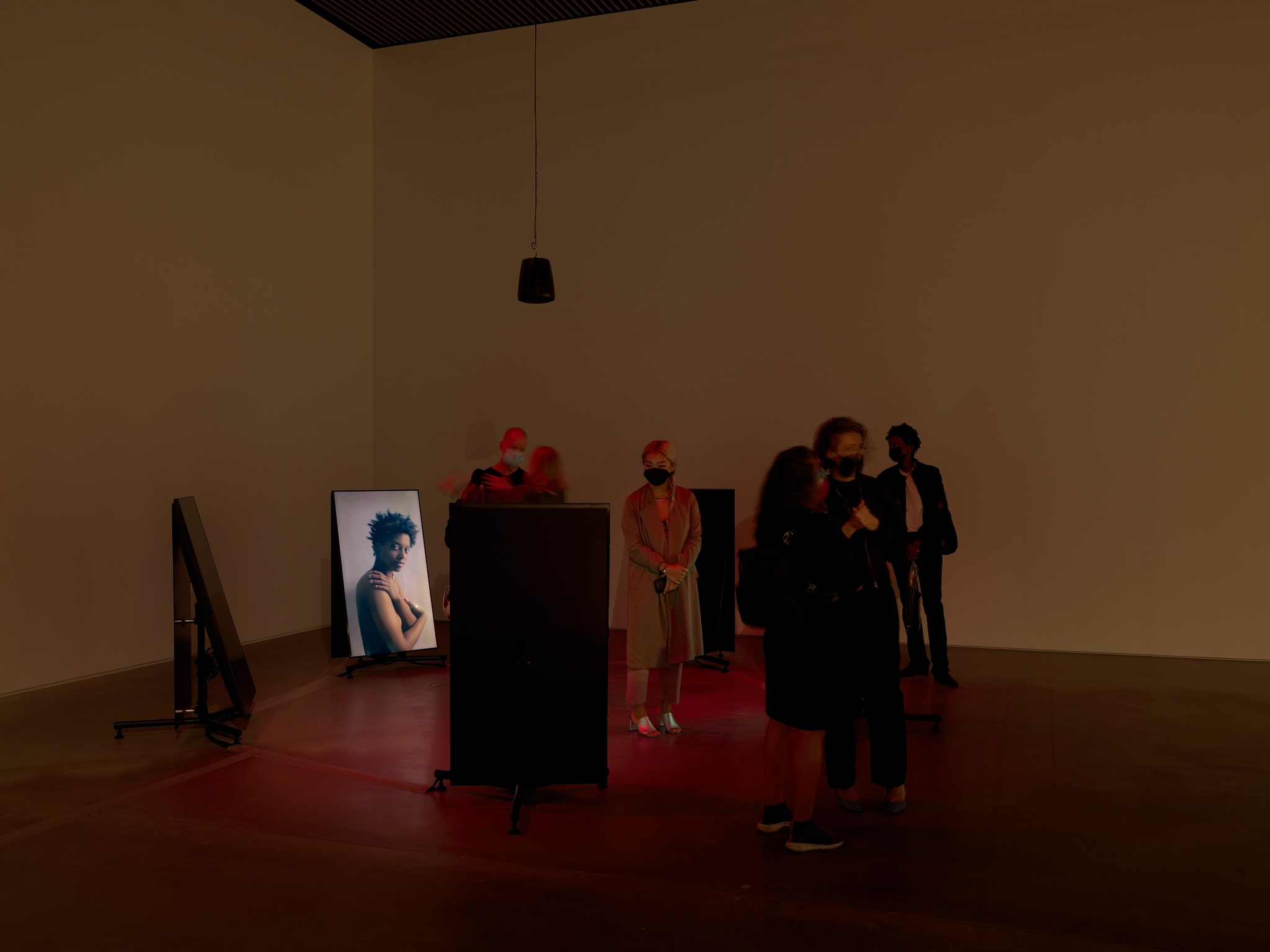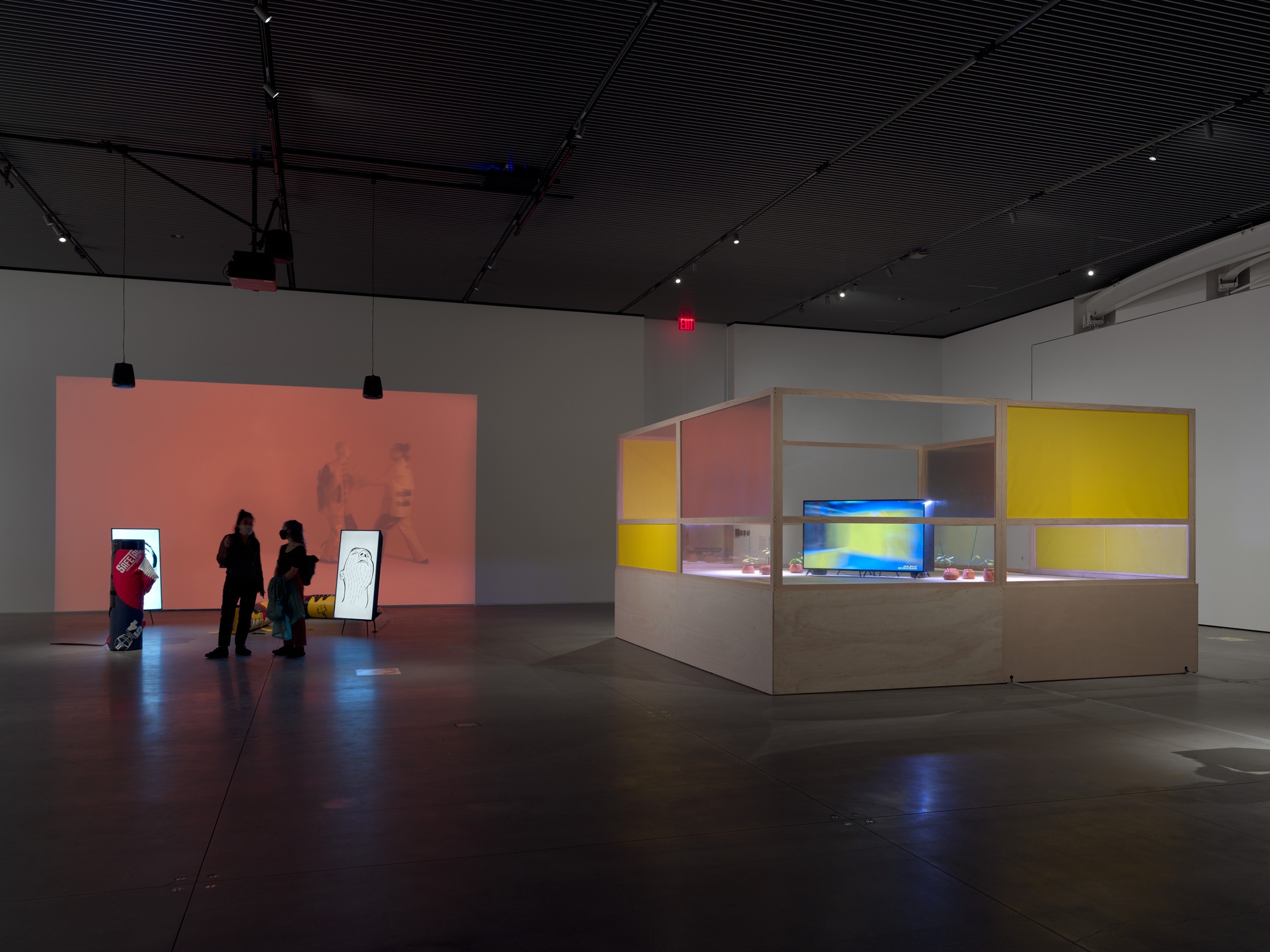 About this exhibition
The Open Call exhibition features new work by 11 artists. Learn more about their commissions by visiting their pages linked below:
Artists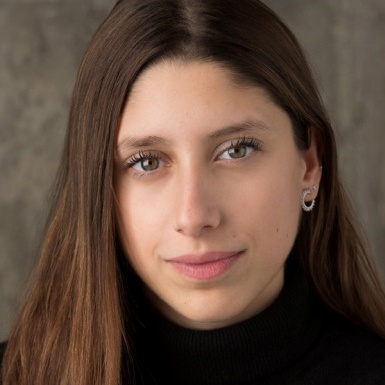 Aisha Amin
Ayanna Dozier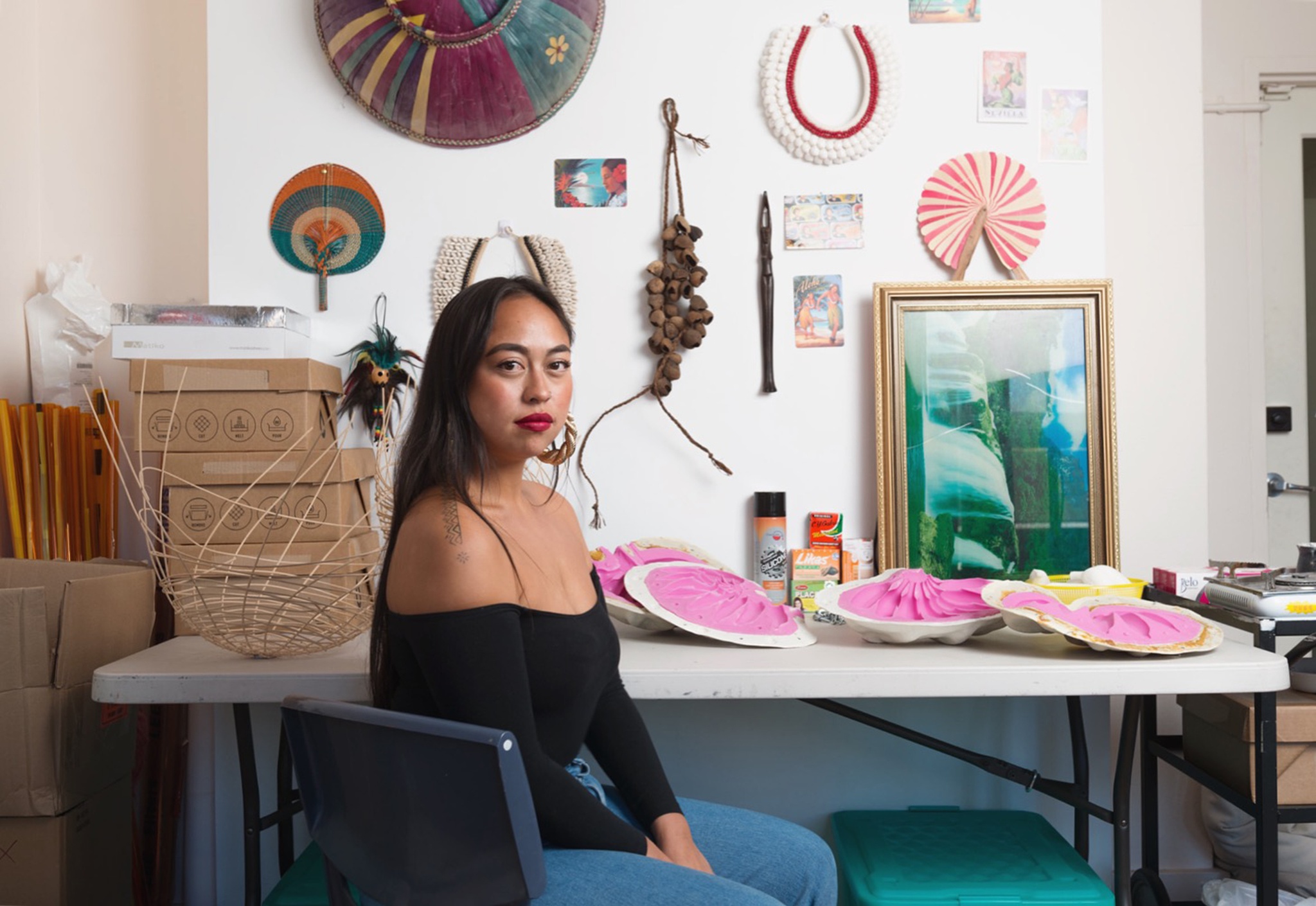 Caroline Garcia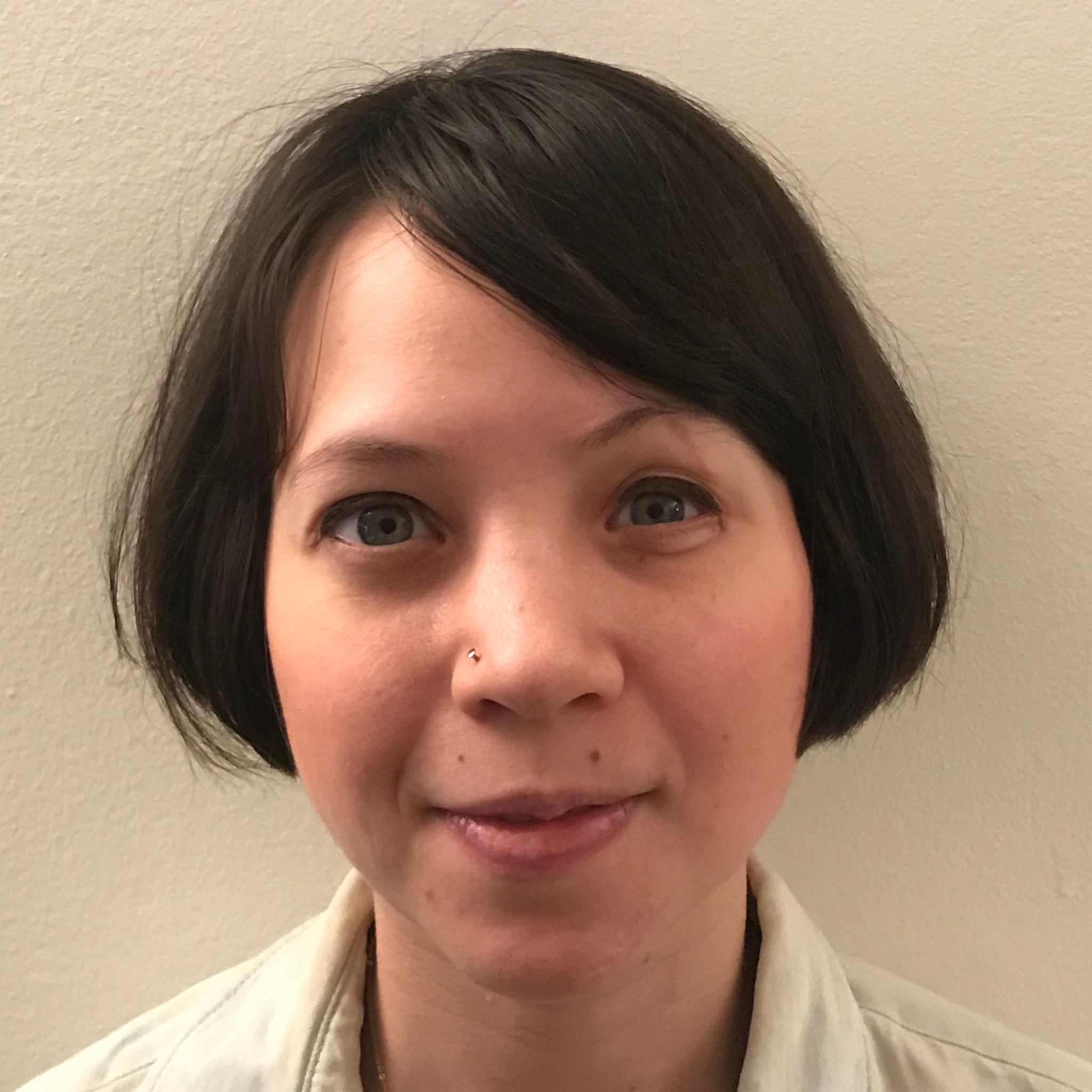 Emilie Gossiaux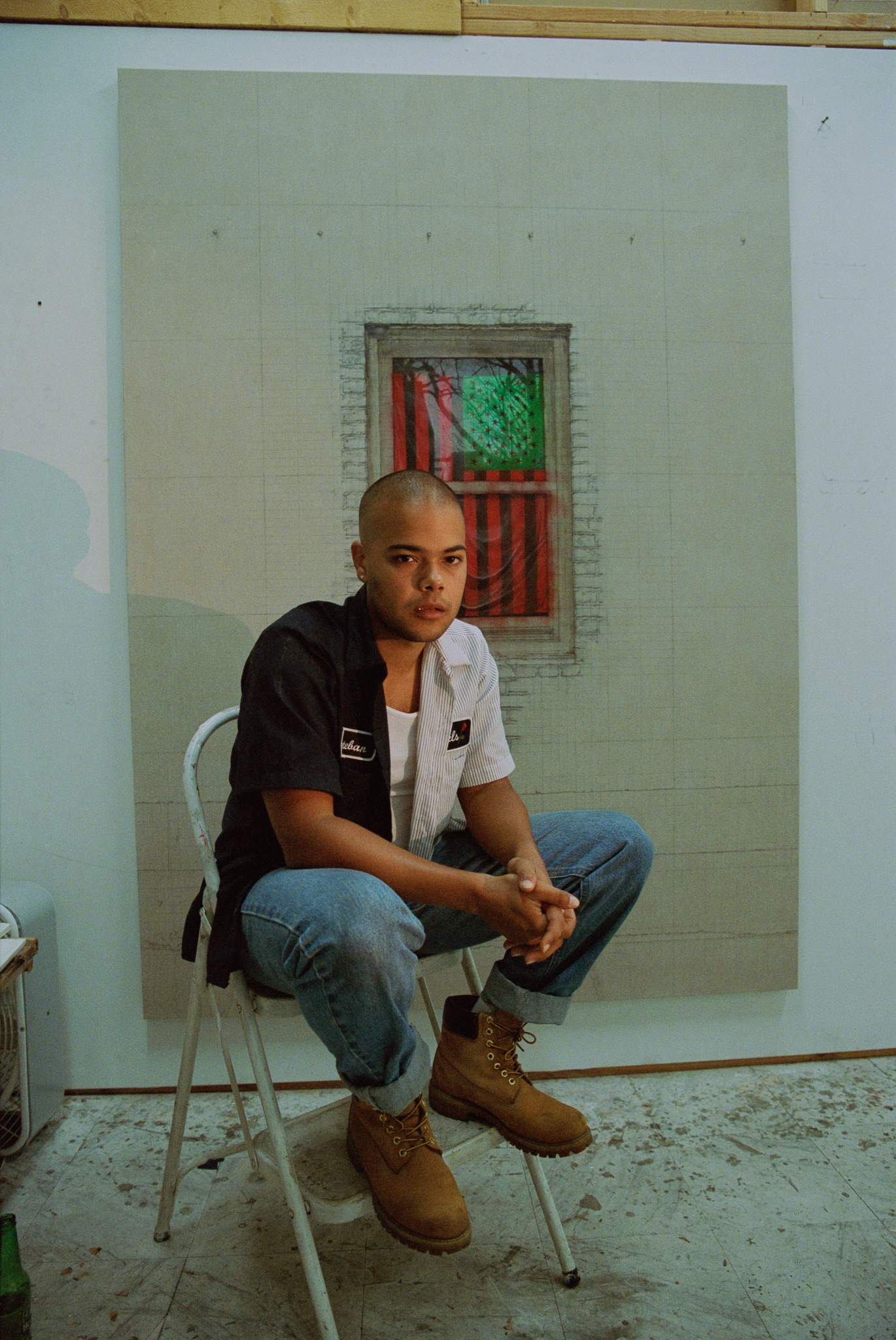 Esteban Jefferson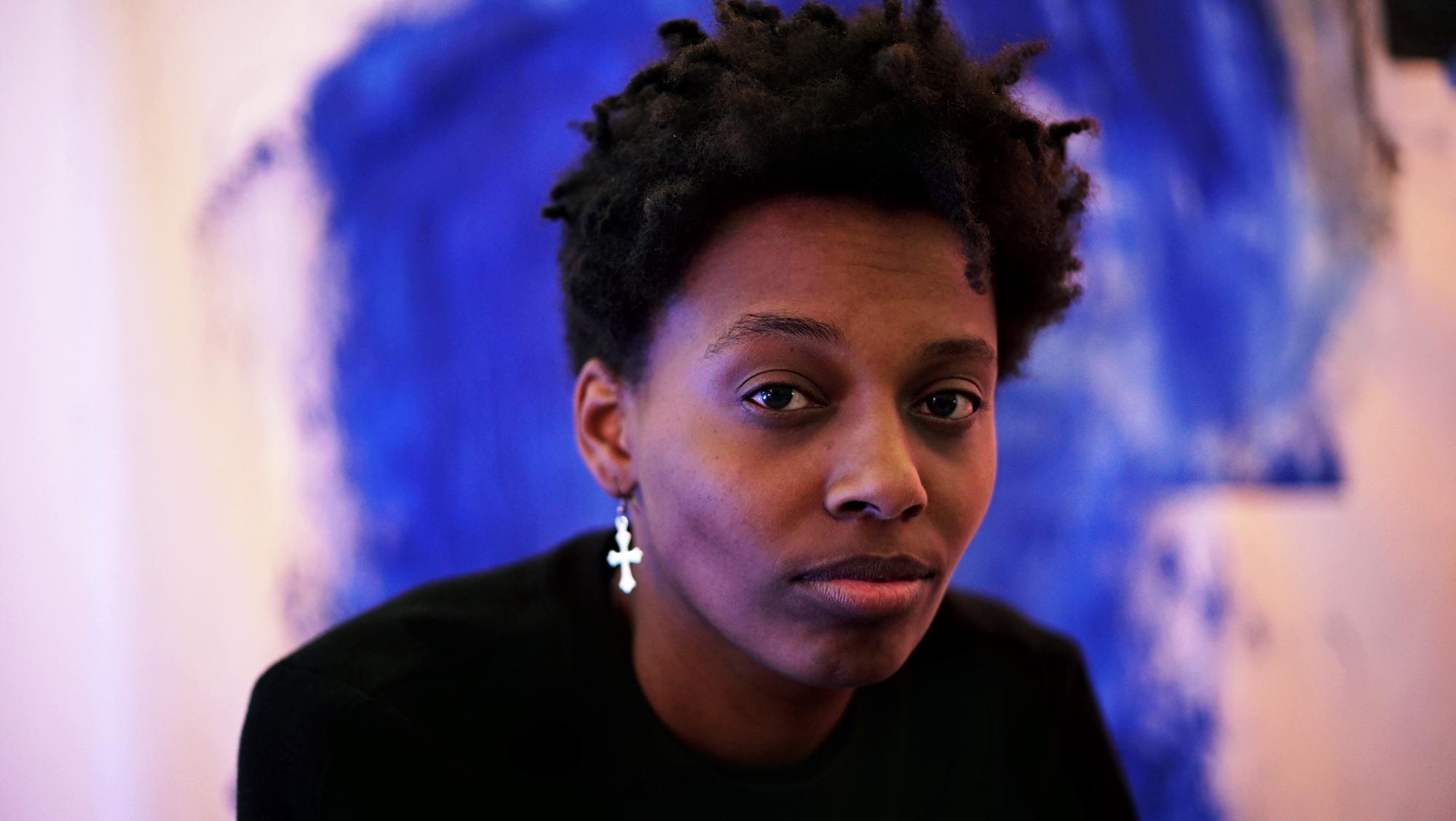 Le'Andra LeSeur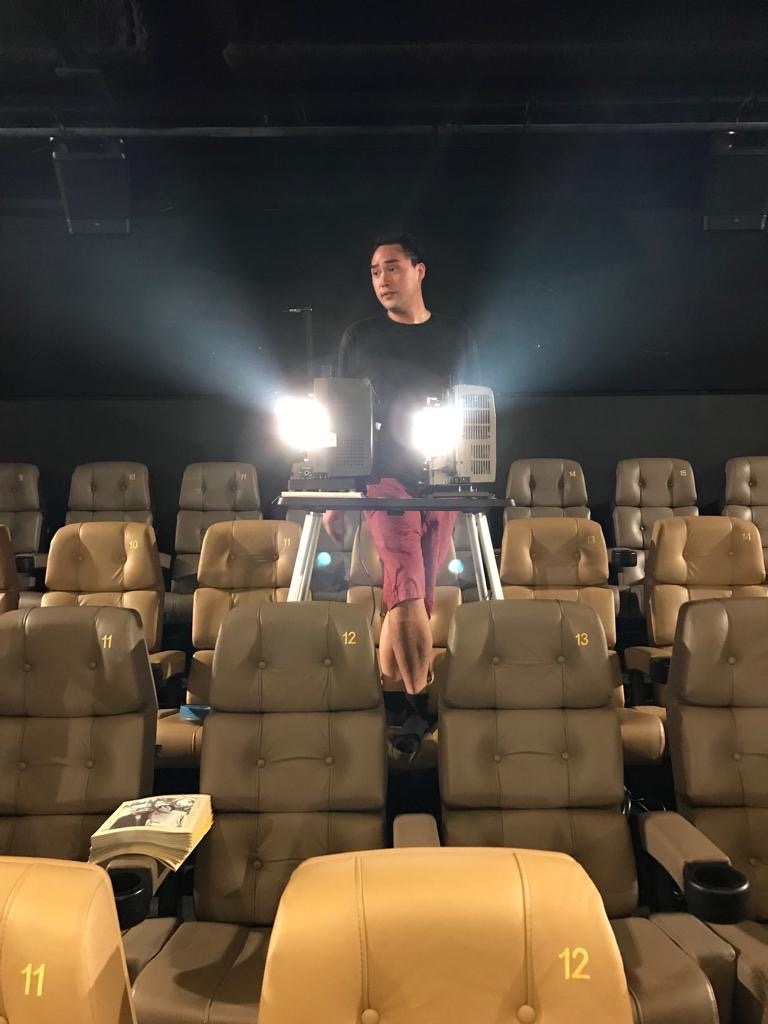 Simon Liu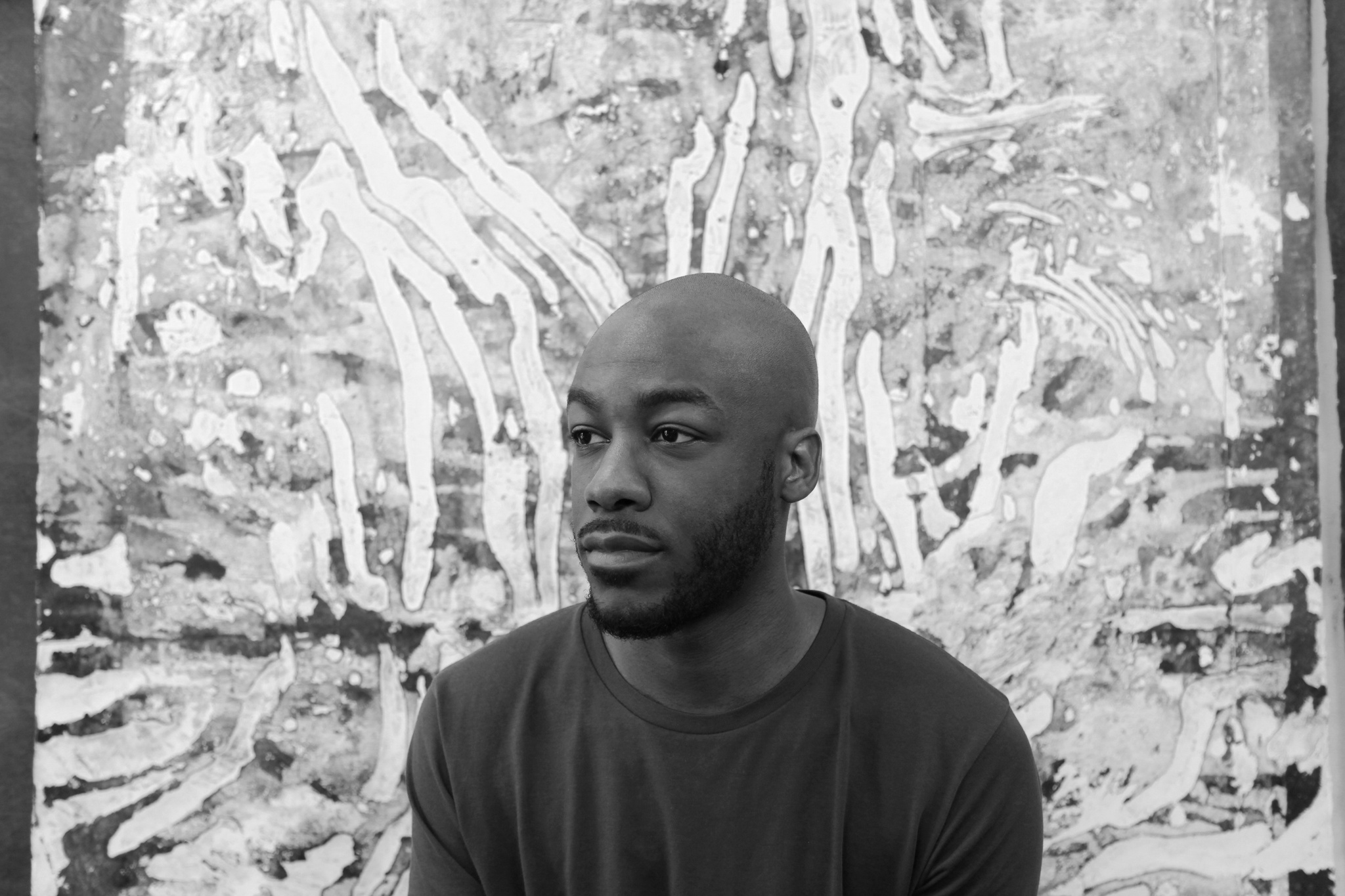 Tajh Rust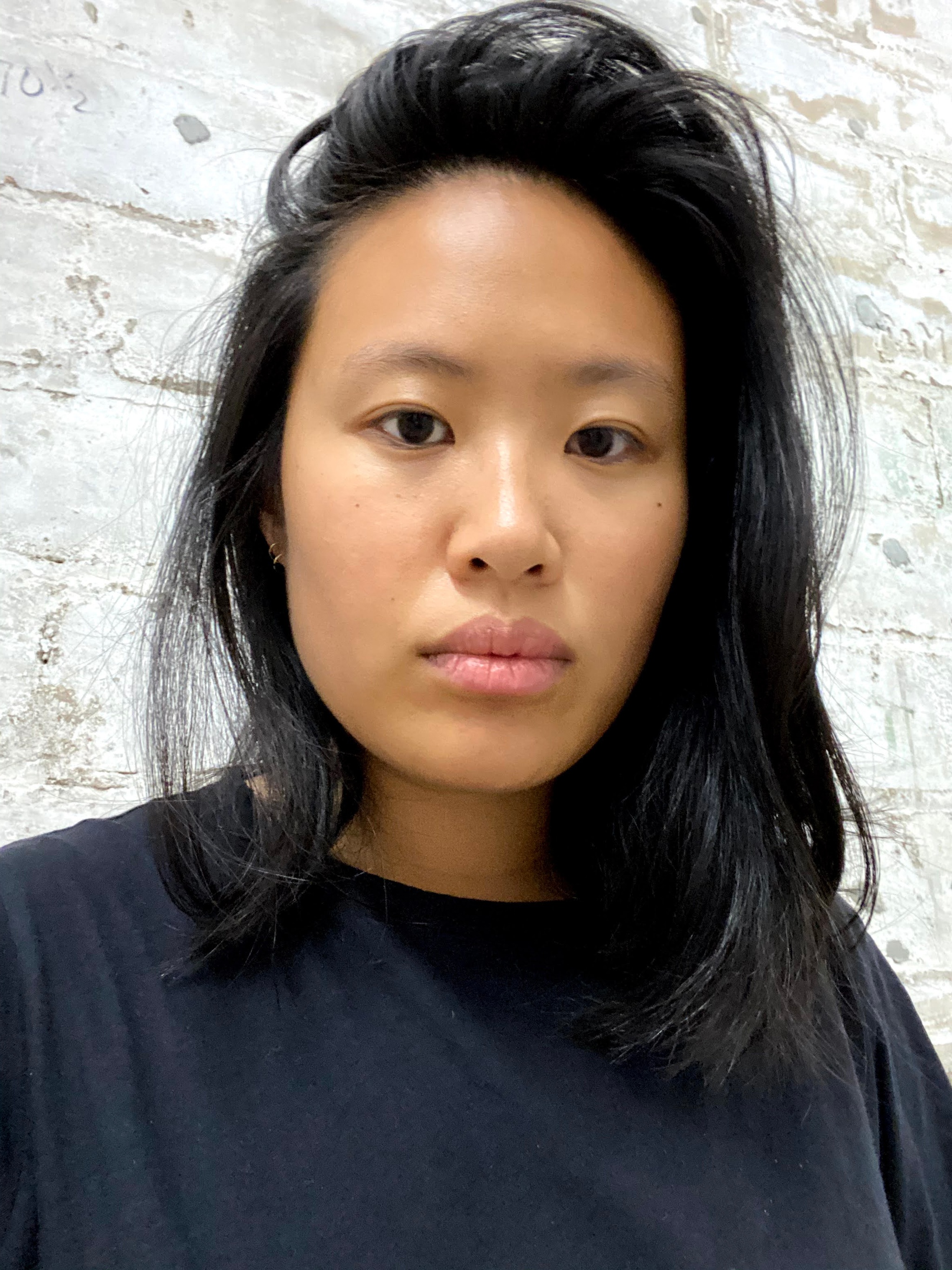 Pauline Shaw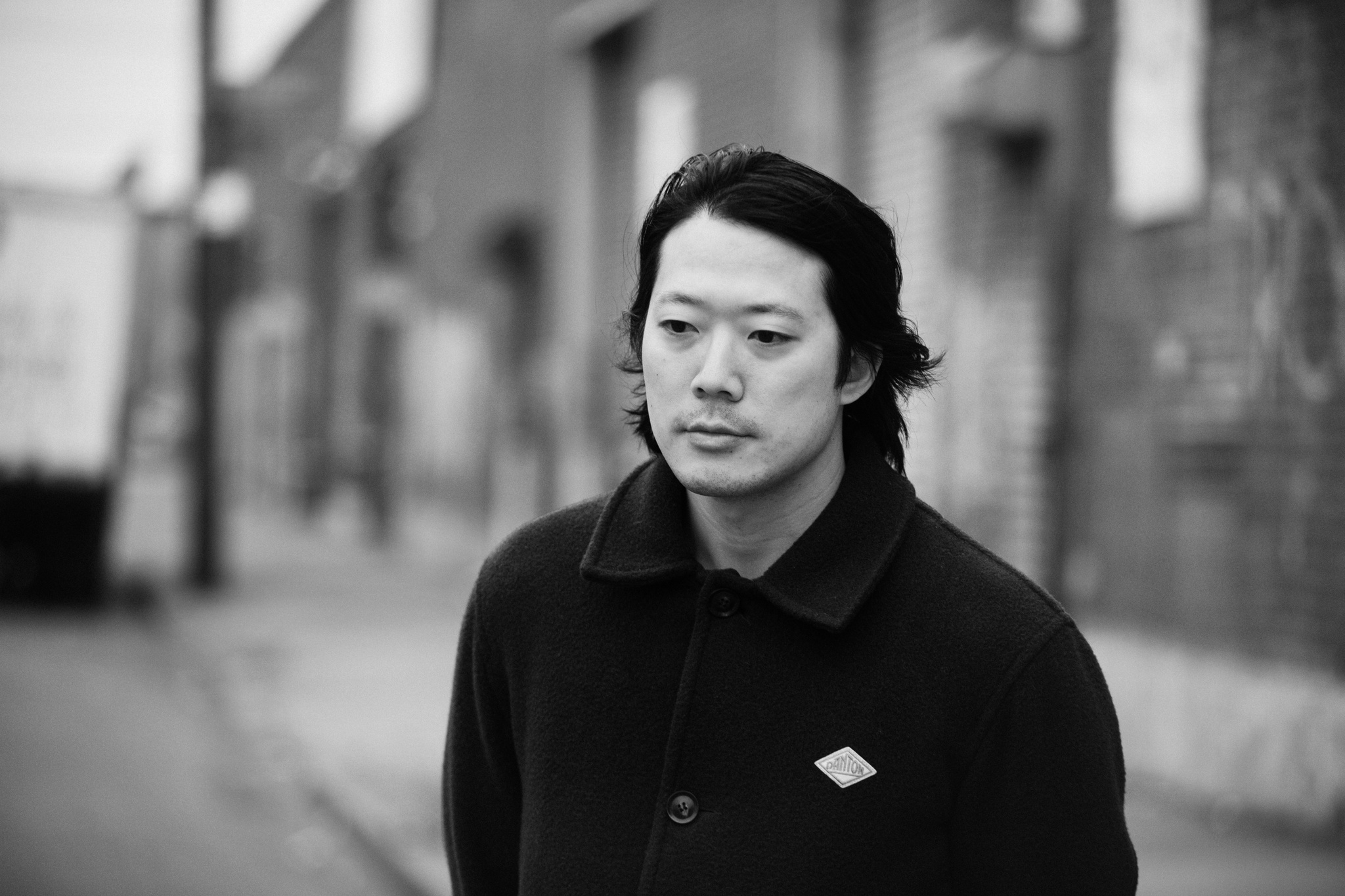 Kenneth Tam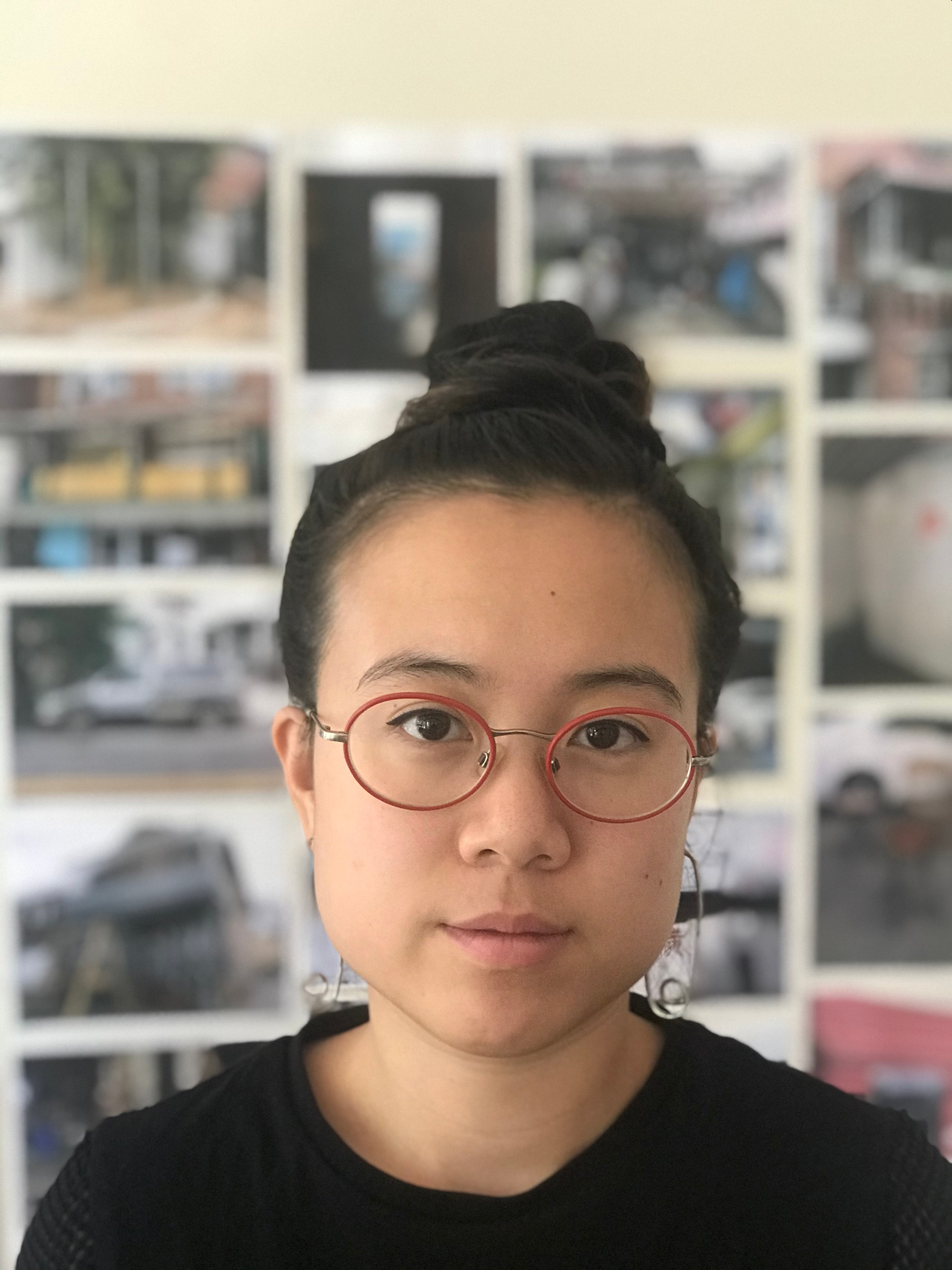 Anne Wu
Aisha Amin is a Kenyan-born, NYC-raised filmmaker who is interested in exploring the intersection of cinematic storytelling and nonfiction film and the boundaries of hybrid documentary. Her work focuses on creating portraits of unique and diverse communities within the US and covers such themes as identity, community, religion, and gentrification. In 2019, Amin won the Jacob Burns Film Center's Creative Culture Fellowship. Her first short documentary, Friday, is a portrait of a historically Black mosque in Brooklyn. Her latest film is a portrait of a successful youth chorus in New York.
Ayanna Dozier (PhD) is a writer, lecturer, curator, filmmaker, and performance artist. Her experimental short film Softer (2020) was part of the official selection showcase in several 2020 fall film festivals, including Open City Documentary Festival and the Aesthetica Short Film Festival where it was the recipient of Best Experimental. Her doctoral dissertation, "Mnemonic Aberrations" (2020), traces the history of Black feminist experimental short film in the United States and the United Kingdom from 1968 to the present. Her work has been exhibited at Westbeth Gallery, Evening Hours, MONO NO AWARE, and Anthology Film Archives. She is the author of Janet Jackson's The Velvet Rope (2020). Her most recent publication, Rebellious Inventions: Abstraction in the Black Diaspora (2020), accompanies her co-curated exhibition, Abstraction in the Black Diaspora, organized with Tariku Shiferaw at False Flag Gallery in New York. She was a 2018 – 19 Helena Rubinstein Fellow in Critical Studies at the Whitney Independent Studies Program. She resides in Brooklyn.
Caroline Garcia is a culturally promiscuous, interdisciplinary artist working across live performance and video through a hybridized aesthetic of cross-cultural dance, ritual practice, and new media. Her work often comprises performance and video installations that traverse a highly personalized aggregation of distinct systems that encompass live green-screening, botany, robotics, poetry, and virtual reality. Garcia's recent works include Flygirl, developed at EMPAC's 2016/17 residency program, and performances at the Manila Biennale, Art Central Hong Kong, and the Vera List Center in 2018. That same year, she was one of the eight artists selected nationwide for Primavera: Young Australian Artists at the Museum of Contemporary Art Australia. In 2019, she presented work at Spring/Break Art Fair, Movement Research at Judson Church, Smack Mellon, Creative Time SummitX, and was a resident at The Studios at MASS MoCA. Garcia is a current resident at ISCP and an upcoming 2021 Tech Resident at Pioneer Works.
Emilie Gossiaux is an interdisciplinary artist from New Orleans, Louisiana, currently based in New York City. Her work explores the phenomenology of dreams, memories, and multisensory experiences. Since losing her vision in 2010, Gossiaux relies solely on her sense of touch and proprioception, demonstrating a profound sensitivity of texture, space, and material. She is the recipient of the Wynn Newhouse award, the Winter Workspace Residency at Wavehill in the Bronx, and the John F. Kennedy Center's VSA Prize for Excellence. Gossiaux earned her BFA from the Cooper Union School of Art and her MFA in sculpture from Yale University. She has had solo exhibitions at Mother Gallery in Beacon, New York, and False Flag Gallery in Long Island City. Most recently, her work was shown at the SculptureCenter 2020 "In Practice" open call, Total Disbelief.
Esteban Jefferson was born in New York and never left. His work oscillates between architectural drawing, loose color washes, and areas of intense, hyperrealistic focus. Most recently, he opened Petit Palais, his first solo show in Europe, with Tanya Leighton (Berlin), which continues his exploration of race, identity, and the legacies of colonialism. His first solo show opened in 2019 at White Columns (New York). Before that, he received his MFA (2019) and BFA (2011) from Columbia University. He was previously an artist-in-residence in LMCC's Workspace Program (2016 – 17) and the Robert Blackburn Printmaking Workshop's SIP Program (2015). His work will also be included in Estamos Bien: La Trienal 20/21 at El Museo del Barrio.
Le'Andra LeSeur is an artist working primarily with video, installation, photography, painting, and performance. Her work celebrates Blackness, contemplates the experience of invisibility, and seeks to dismantle and reclaim stereotypes surrounding Black female identity among other subject matters. Awards include a Leslie-Lohman Museum Artists Fellowship (2019) and the Time-Based Medium Prize, as well as the Juried Grand Prize at Artprize 10 (2018). LeSeur recently appeared in conversation with Marilyn Minter at the Brooklyn Museum, presented by the Tory Burch Foundation, and has lectured at RISD Museum of Art, Providence, and SCAD Atlanta among other locations. Her work has been shown in solo and group exhibitions at A.I.R. Gallery, Brooklyn; Assembly Room, New York City; Microscope Gallery, Brooklyn; Anacostia Art Center, Washington, DC; SITELAB, Grand Rapids, Michigan; Amika Dawkins, Atlanta; and other venues. Residences include NARS Foundation, Marble House Project, and Mass MoCA. LeSeur is represented by Microscope Gallery.
Simon Liu is a film artist whose work builds a lyrical catalogue of the rapidly mutating psychogeographies of his place of origin in Hong Kong, through a range of cinematic forms. These works act as a storage mechanism offering potential reexaminations of the city's history and his own shifting notions of selfhood as a person of Chinese/English descent born in a former British colony. Liu's work has been shown at festivals and museums including NYFF, IFFR, TIFF, Sundance, New Directors/New Films, British Film Institute, M+ Museum, Tai Kwun Contemporary, and Dreamlands: Expanded with the Whitney Museum and Microscope Gallery. An upcoming solo presentation of Liu's films and performances will take place at the Museum of Modern Art as part of their Modern Mondays series. Liu is a 2019 Jerome Hill Artist Fellow and a teacher at the Cooper Union School of Art.
Tajh Rust is a visual artist based in New York and New Haven and a 2019 MFA graduate of the School of Art at Yale University. Rust received his bachelor's degree in painting and film from the Cooper Union for the Advancement of Science and Art in New York City, and he was in the inaugural group of artists participating in the Black Rock Senegal artist residency in 2019. Since 2016, Rust has been included in exhibitions such as Familiar Boundaries. Infinite Possibilities at the August Wilson African American Cultural Center in Pittsburgh (2018), the Winterfly Benefit at the Museum of Contemporary African Diasporan Arts (MoCADA) in Brooklyn (2017), Speak Out at the Bronx Art Space (2016), Giving Up the Ghost: Artifacts/A Study of Power and Solidarity Against White Violence in Modernity at Rush Arts Philadelphia (2018), and Vernacular Interior at Hales Gallery in New York (2019).
Pauline Shaw is a Taiwanese American, multidisciplinary artist born in Kirkland, Washington. Through sculpture, textiles, and installation, she examines how personal history and cultural knowledge are acquired and preserved. Shaw examines both historical and modern representations of self-identity and lineage through large-scale felted panes and multimedia sculpture. She was recently awarded the Lenore Tawney Residency at ISCP (2020). Her work has been included in exhibitions at ICA Singapore (2019); the Jewish Museum, New York (2018); Times Square Space, New York (2018); Wallach Gallery, New York (2018, 2019); Gagosian Gallery, New York (2019); Almine Rech, Paris (2019); Half Gallery, New York (2020); and In Lieu, Los Angeles (2019, 2020). Recent fellowships and residencies include Tropical Lab 13 (2019), ISCP Lenore Tawney (2020). Shaw received her BFA from Rhode Island School of Design (2011) and MFA from Columbia University (2019).
Kenneth Tam's practice takes the form of video installations that include moving-image works and sculpture. He lives and works in Brooklyn and was an artist-in-residence at the Kitchen where he is developing his first live performance. Tam's work explores themes of gender performativity and the negotiation of identity and has recently entered the collections of the Guggenheim Museum and Minneapolis Institute of Art. He has participated in exhibitions at the SculptureCenter, MIT List Visual Arts Center, and the Hammer Museum, as well asI residencies at LMCC, Pioneer Works, the Core Program at the Museum of Fine Arts, and the 18th Street Arts Center in Santa Monica, California.
Anne Wu makes sculptures and installations that reference the material cultures of Chinese immigrant neighborhoods as a way to reflect on personal history, collective identity, and inherited memory. Her recent exhibitions include Holding Breath at the NARS Foundation; Quiet March to a Warring Song at Shaker Museum, Mount Lebanon; and Detour at the New York Public Library. She participated in the NARS Satellite Residency on Governors Island (2020) and the BHQFU Emerging Artist Residency (2015). Wu received a BFA from Cornell University in 2013 and an MFA from Yale University in 2020.
Visual Description Tour
On July 20, educator Maya Jeffereis led a visual description tour of six works in the exhibition, including ones by Emilie Gossiaux, Le'Andra LeSeur, Tajh Rust, Pauline Shaw, Kenneth Tam, and Anne Wu. Below, you'll find a video recording of the tour with close-up images and visual descriptions of the works, as well as individual audio files of the visual descriptions.
Emilie Gossiaux
Duration:
Time remaining:
Le'Andra LeSeur
Duration:
Time remaining:
Tajh Rust
Duration:
Time remaining:
Pauline Shaw
Duration:
Time remaining:
Kenneth Tam
Duration:
Time remaining:
Anne Wu
Duration:
Time remaining:
Accessibility
The Shed's Level 2 Gallery is wheelchair accessible. Assistive listening will be available on your smartphone over The Shed's free Wi-Fi network via the free Listen Everywhere app. Devices will be available for you to borrow at the ticketing desk if you do not want to use your own smartphone.
Download the Listen Everywhere app before you arrive.
Captions for video artworks will be available through a link in the online exhibition guide, available via a QR code in the gallery. To learn more about what to expect during your gallery visit, please read this description.
If you have any questions or requests, please email info@theshed.org or call (646) 455-3494.
What to Expect
Thank you for planning a visit to The Shed. We're looking forward to welcoming you for Open Call. The Open Call exhibition takes place in the Level 2 Gallery, which is wheelchair accessible.
Currently, the entrance to our building is through The McCourt door on the east side of our building adjacent to the Hudson Yards Public Square. The McCourt is a large performance space created when The Shed's shell, or movable roof, rolls out to cover the plaza on the east side of the building. You can access this entrance from 11th Avenue and Hudson Boulevard, just one block north of 30th Street, or from the 34 St–Hudson Yards subway station between 10th and 11th Avenues.
As you arrive at The Shed, you will enter The McCourt through a wide, unobstructed entrance at the southeast corner of the building. It is close to the area where the High Line meets Hudson Yards at 30th Street. You will scan your own ticket on your smartphone, with help if needed from a friendly visitor experience staff member standing nearby wearing a black t-shirt and ID badge on a purple lanyard.
The Shed's Level 2 Gallery is inside the main building. Starting from the southeast entrance to The McCourt, you will continue to a glass door at the back, southwest corner of The McCourt. A staff member can help direct you to this door if you have any trouble finding it. There are no steps at this entrance to the building. Passing through the door, you will enter a short hallway approximately 8 feet wide. To your left will be an elevator that you can take to the restrooms on Level 4.
The hallway then opens into a longer, wider escalator landing full of natural light. You can also use these escalators to find the restrooms on Level 4. The door to the galleries will be on your right as you travel to the other end of the escalators. A visitor experience staff member nearby can help you open it, if you'd like.
The floor of the hallway is level with the floor of the Level 2 Gallery, so you won't have to navigate any steps when entering. The gallery will have lower light than in the hallway. There will be sounds coming from artworks in multiple directions when you enter the exhibition. There are benches throughout the gallery if you'd like to sit for a moment. They will be indicated on the exhibition's gallery map or a visitor experience staff member can help you find one.
In the exhibition several works have specific characteristics that you may want to anticipate:
Simon Liu's video installation includes rapidly changing images and strobe effects. Colorful, diffused lighting fills the inside of the installation as it bounces off the back of the video screens.
Kenneth Tam's video installation includes high-pitched tones and a drumming rhythm, with occasional abrupt yelling from actors in the video that can be jarring.
Caroline Garcia's installation includes plants and biomatter inside it.
You can interact with Aisha Amin's installation by walking on the prayer rugs but must first remove your shoes or sandals. Wheelchair users are welcome to go onto the rugs.

For any additional access needs or requests, please email info@theshed.org or call (646) 455-3494.
Open Call
Read more about "Open Call "
All details for "Open Call "
Thank you to our partners

The Lead Sponsor of Open Call is

Support for Open Call is generously provided by






Additional support for Open Call is provided by Jody and John Arnhold | Arnhold Foundation.
The creation of new work at The Shed is generously supported by the Lizzie and Jonathan Tisch Commissioning Fund and the Shed Commissioners. Major support for live productions at The Shed is provided by the Charina Endowment Fund.