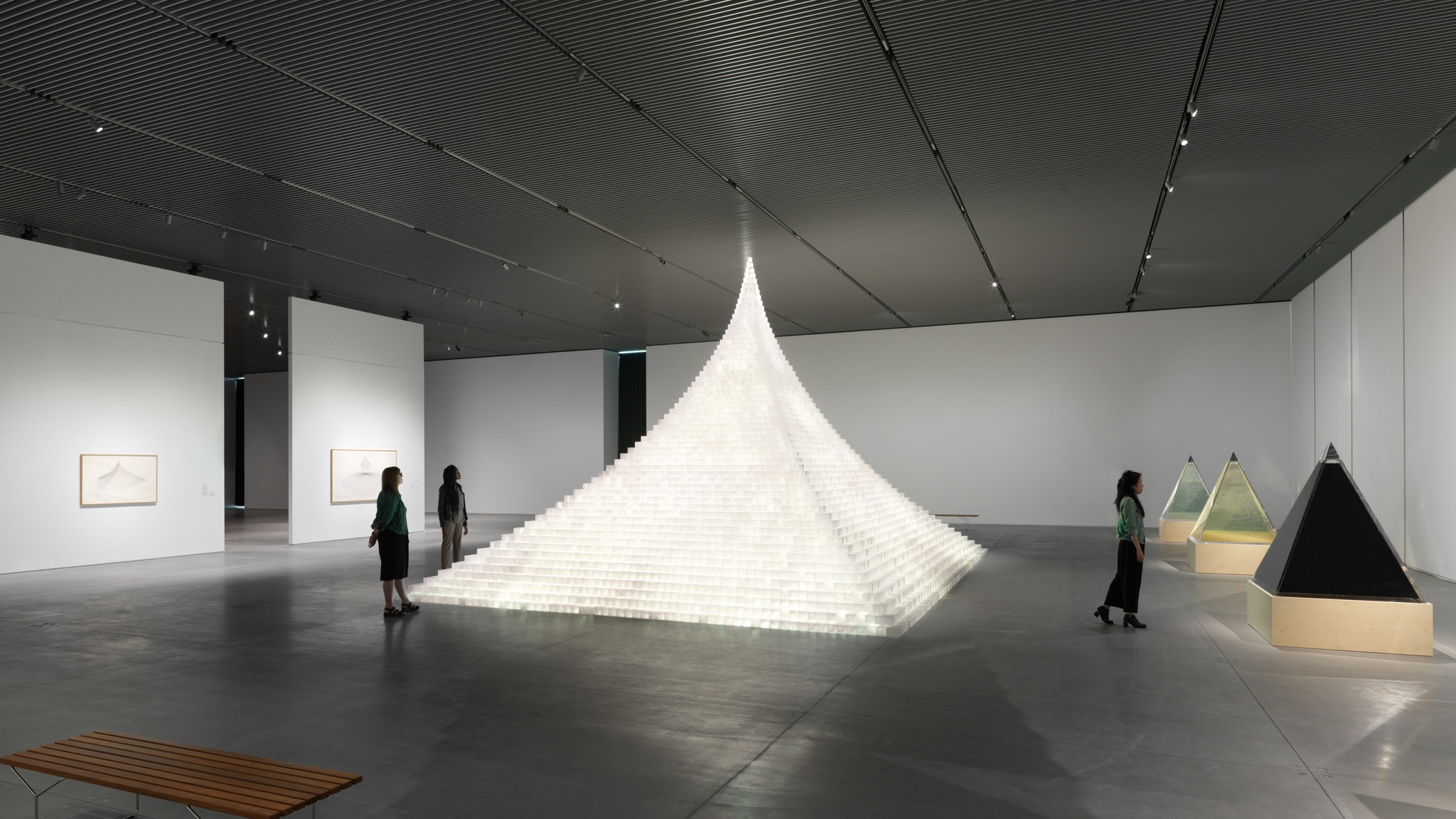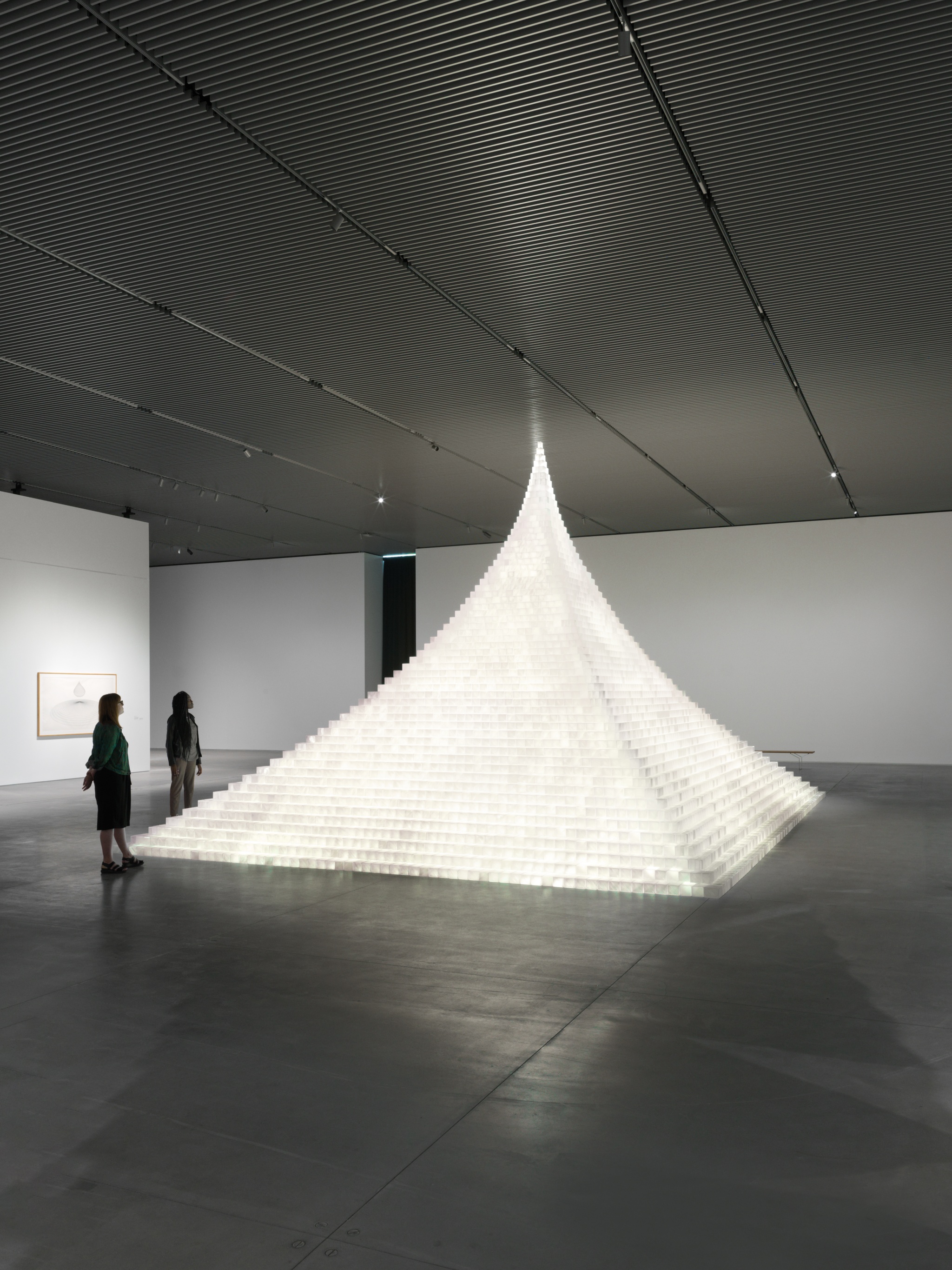 Agnes Denes: Absolutes and Intermediates
OCT 9, 2019 – MAR 12, 2020
A major retrospective of the pioneering artist's work
"We'll be lucky this art season if we get another exhibition as tautly beautiful as Agnes Denes: Absolutes and Intermediates at The Shed."
About this commission
Agnes Denes rose to international attention in the 1960s and 1970s as a leading figure in conceptual, environmental, and ecological art. A pioneer of several art movements, she creates work in a broad range of mediums, utilizing various disciplines—science, philosophy, linguistics, ecology, psychology—to analyze, document, and ultimately aid humanity. Denes turns her analysis into beautiful, sensual visual forms, poetry, and a philosophy that she has developed over the course of her career.
This comprehensive survey exhibition, Agnes Denes: Absolutes and Intermediates, brings together over 150 works spanning her 50-year career. The exhibition includes a comprehensive look at her important series the "Philosophical Drawings" (1969 – 80), "Map Projections" (1973 – 79), and "Pyramid Series" (1970 –); her realized monumental public works, including the iconic Wheatfield—A Confrontation (1982); as well as a presentation of unrealized works. The Shed has also commissioned a number of works that both expound and expand on the ideas that have been ever present throughout Denes's career.
Organized by Emma Enderby, Senior Curator, with Adeze Wilford, Curatorial Assistant
Agnes Denes: Absolutes and Intermediates is accompanied by a fully illustrated catalogue, available at The Shed's shop.
Tickets include admission to Requiem film screenings beginning November 1 and Manual Override beginning November 13.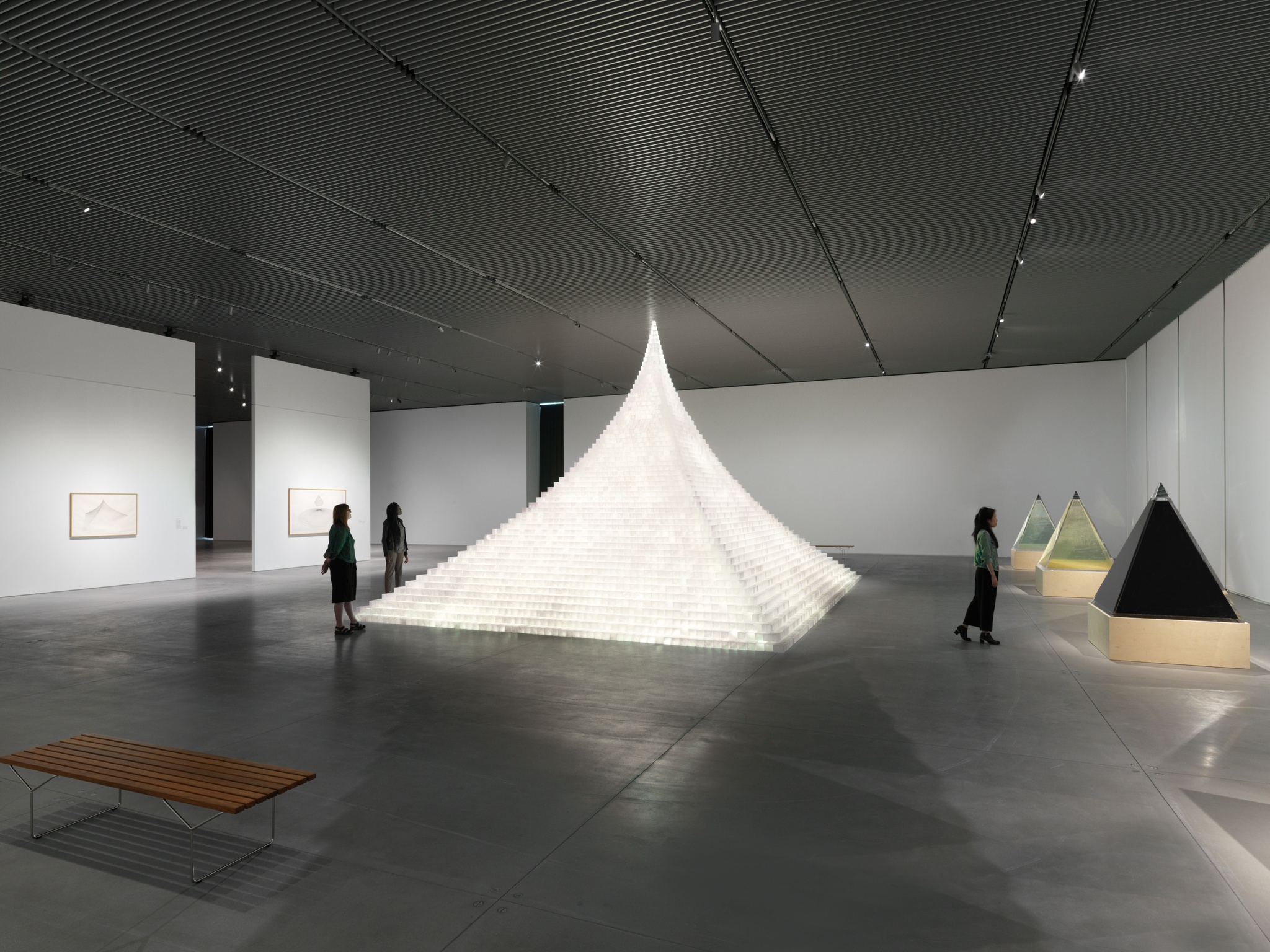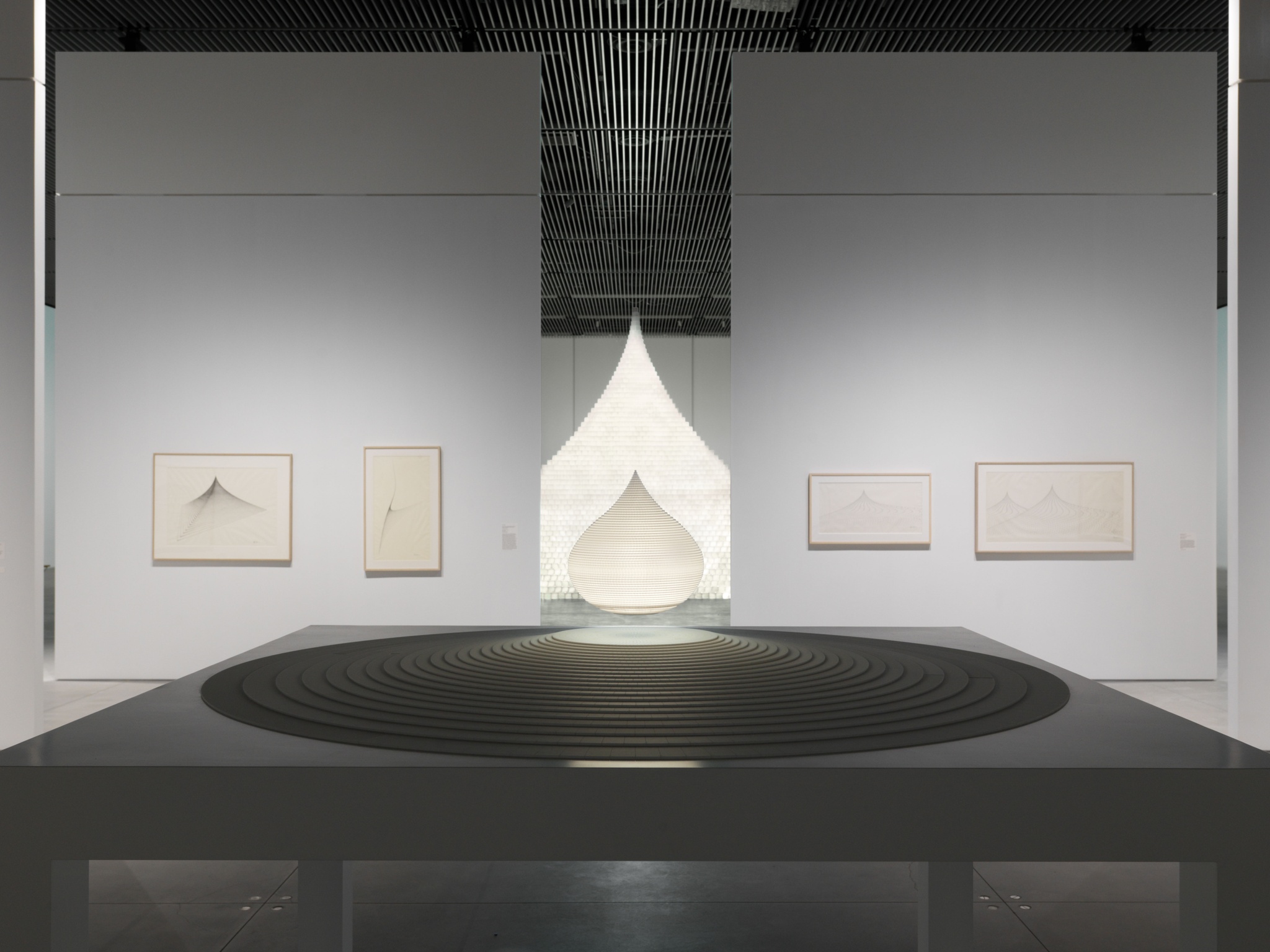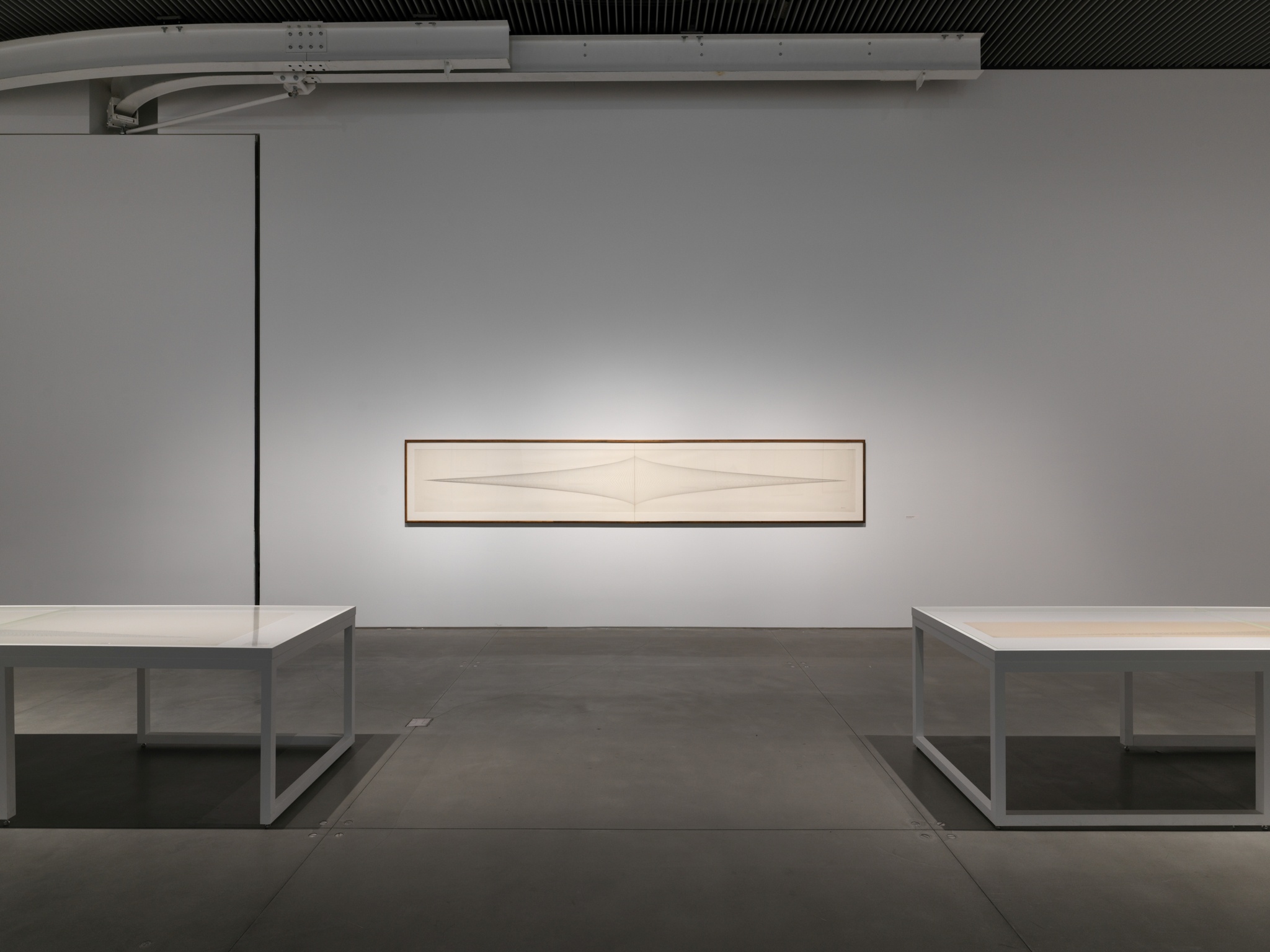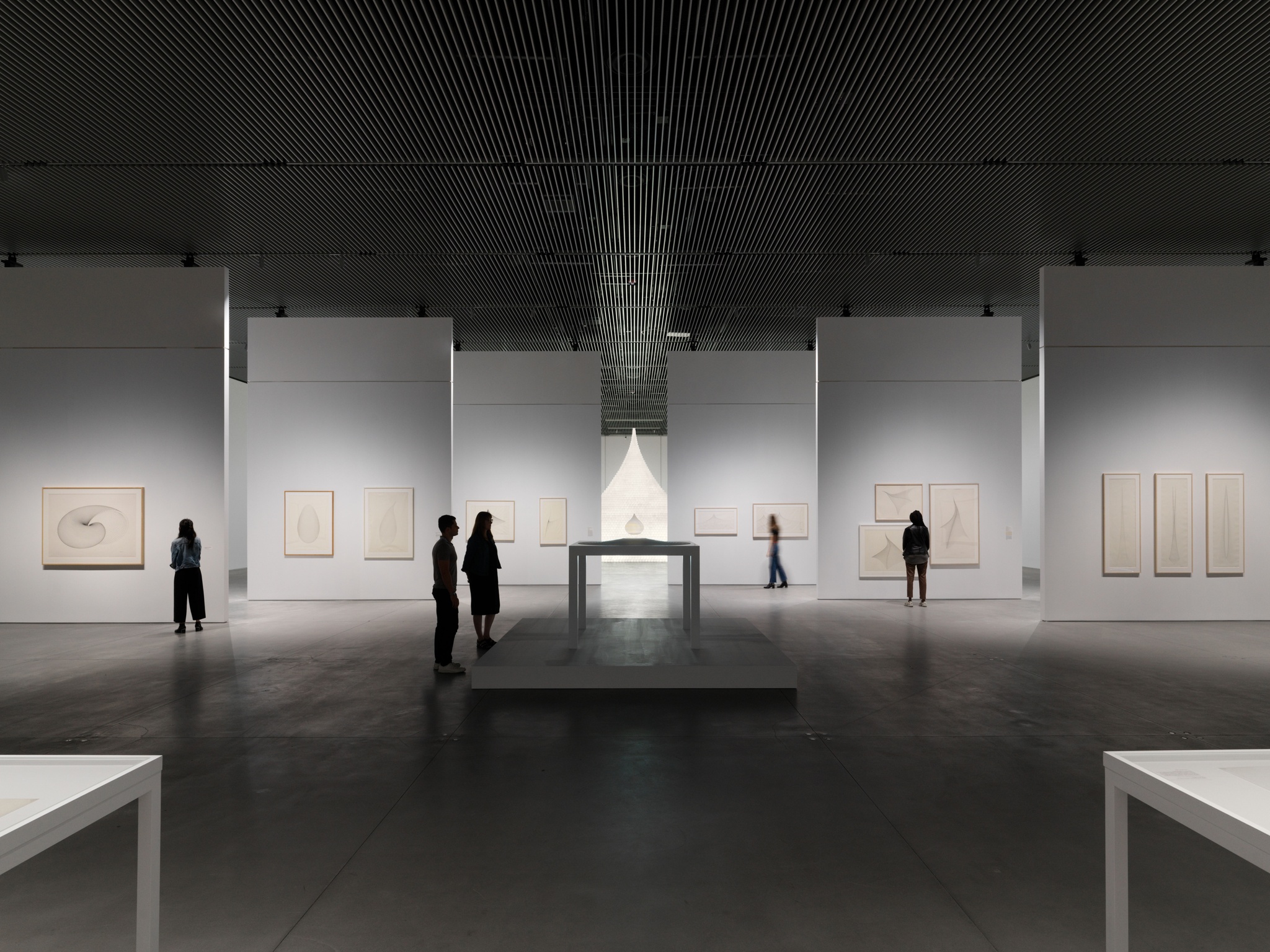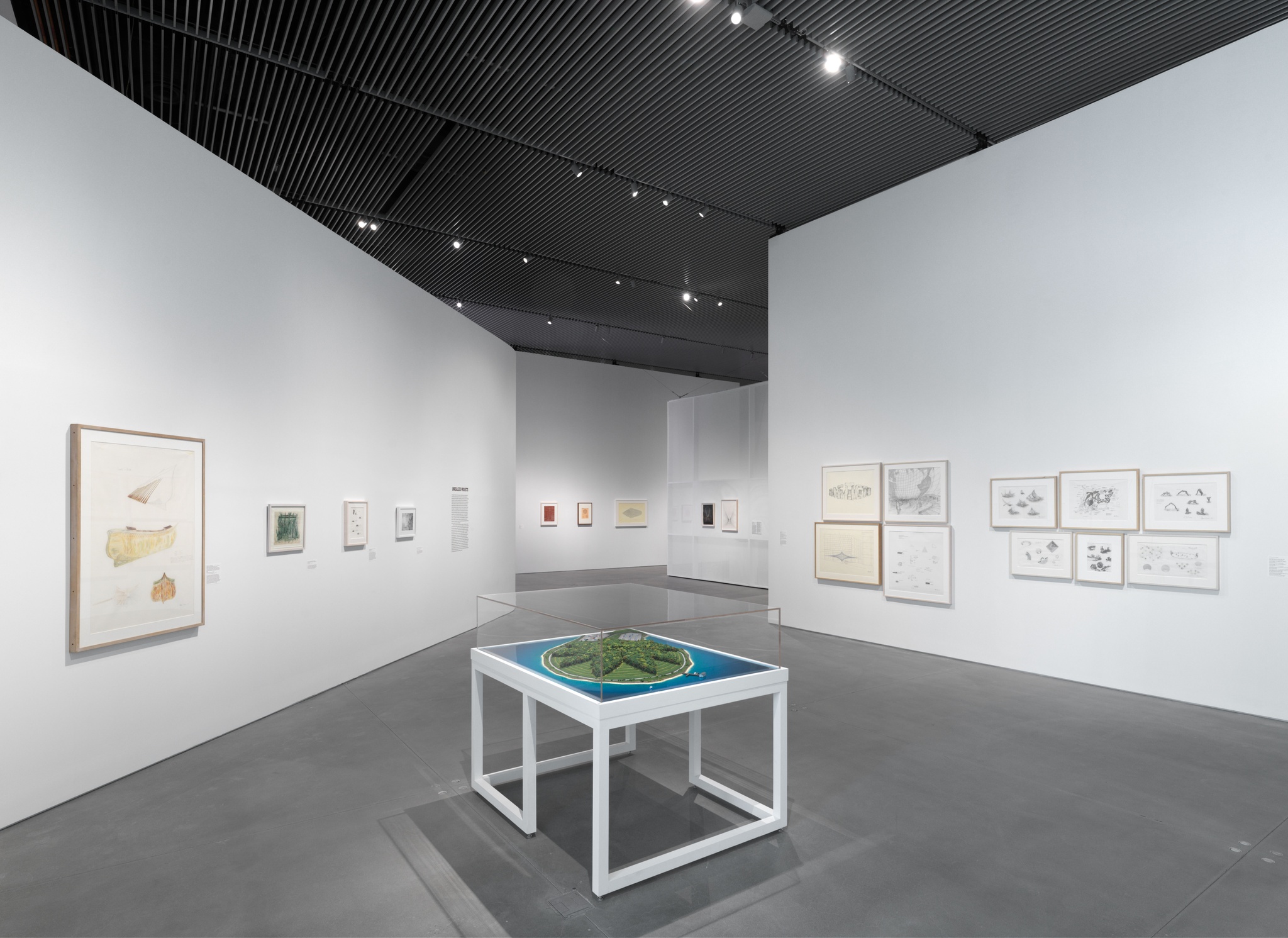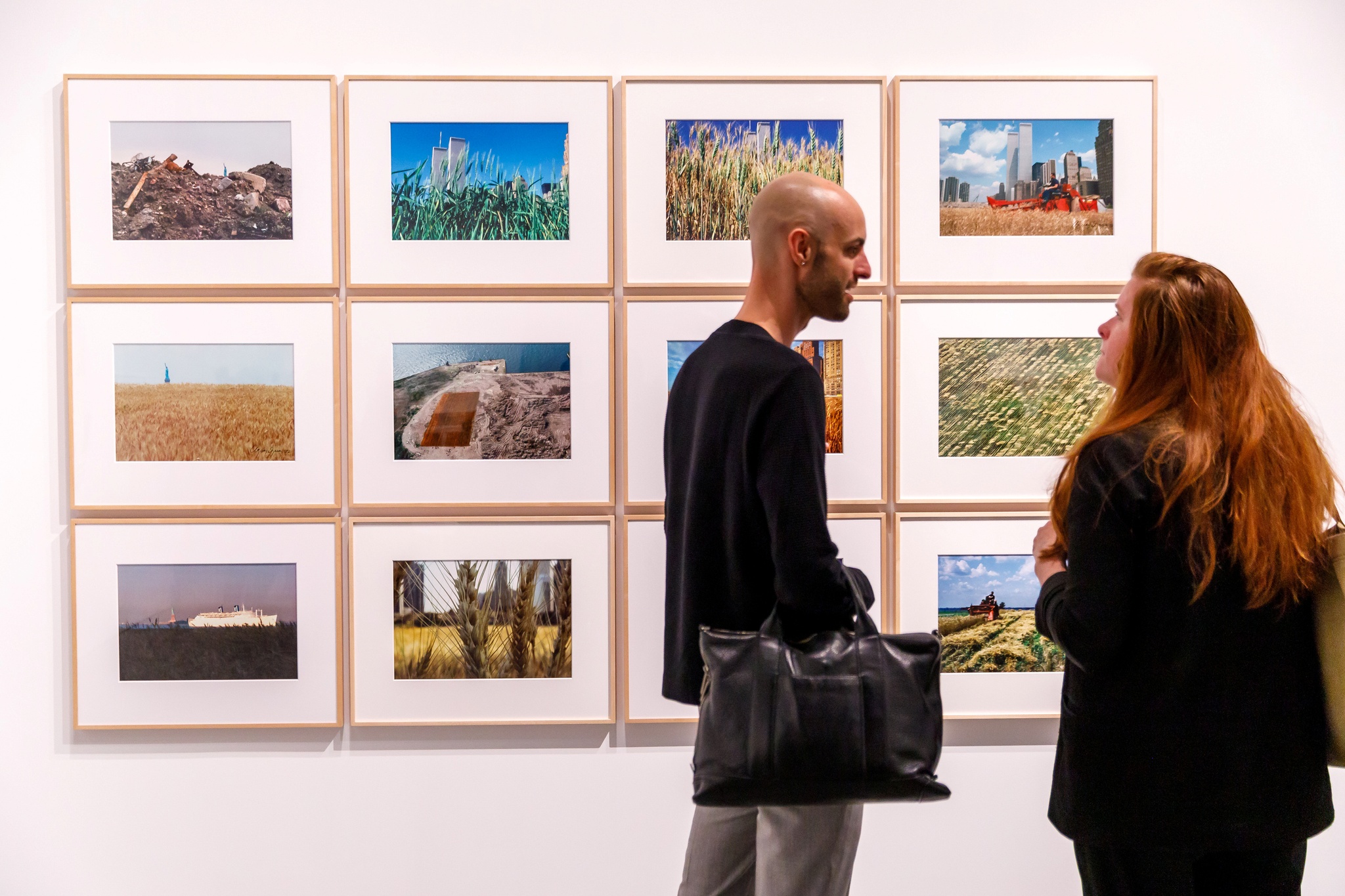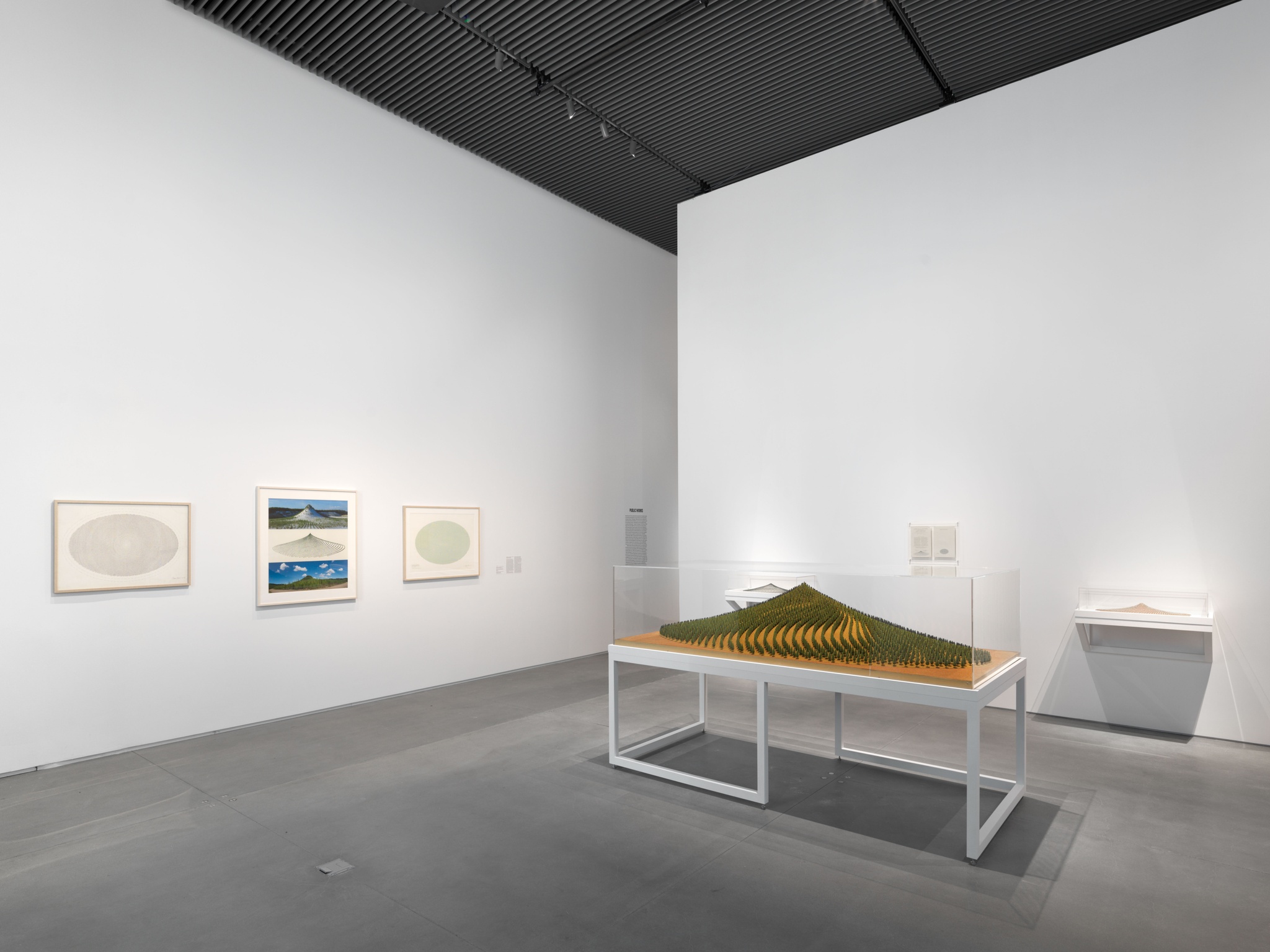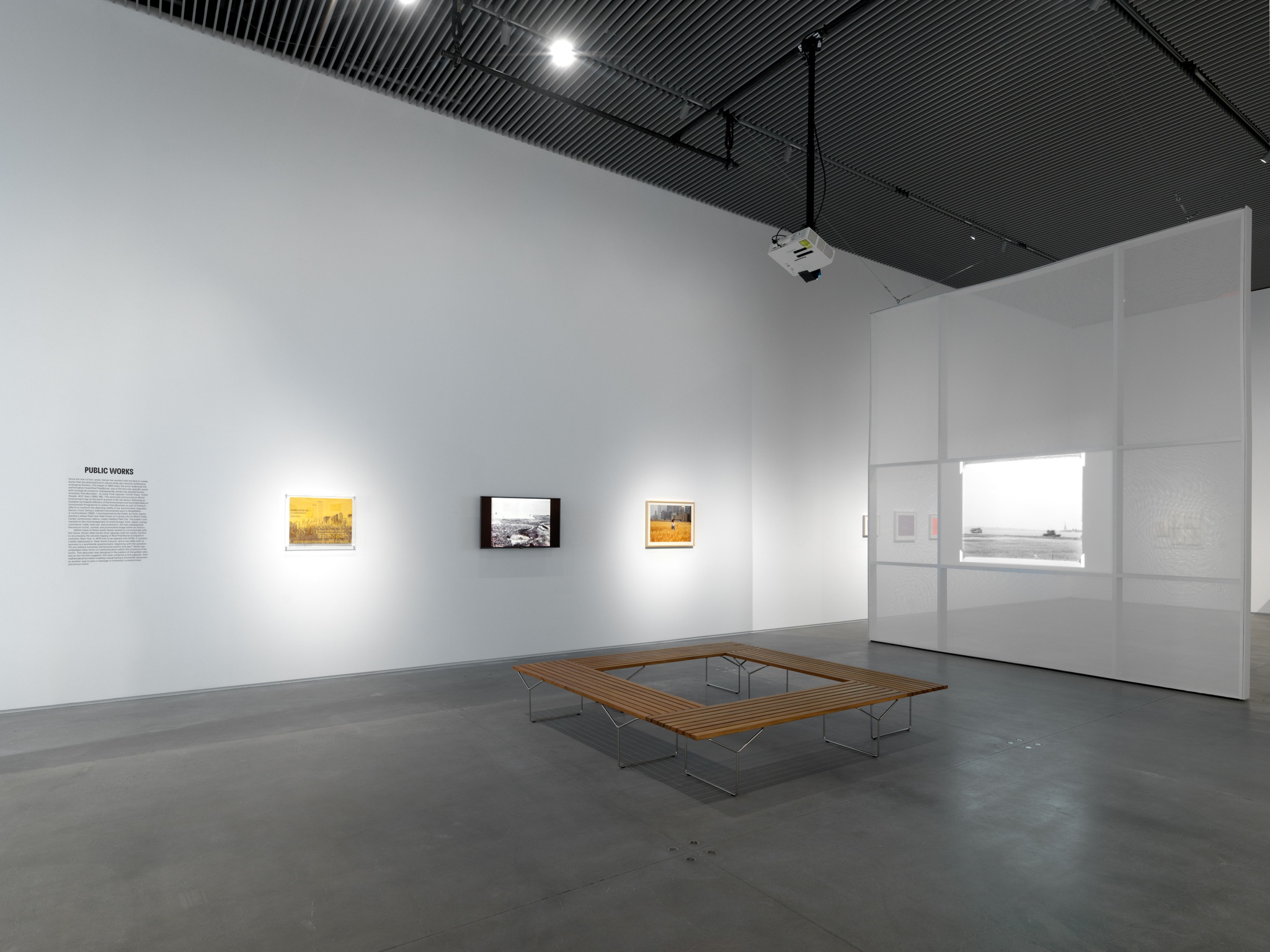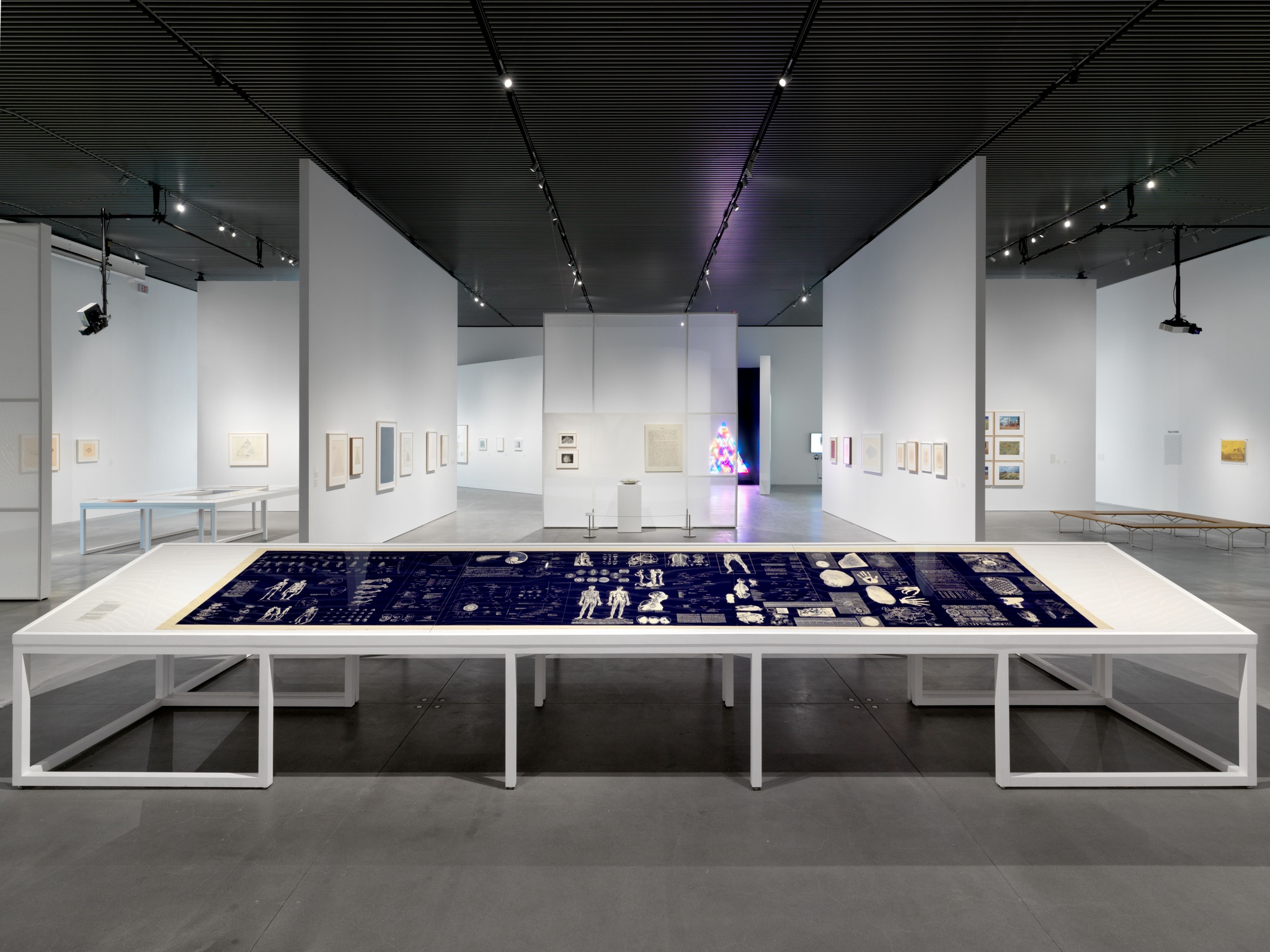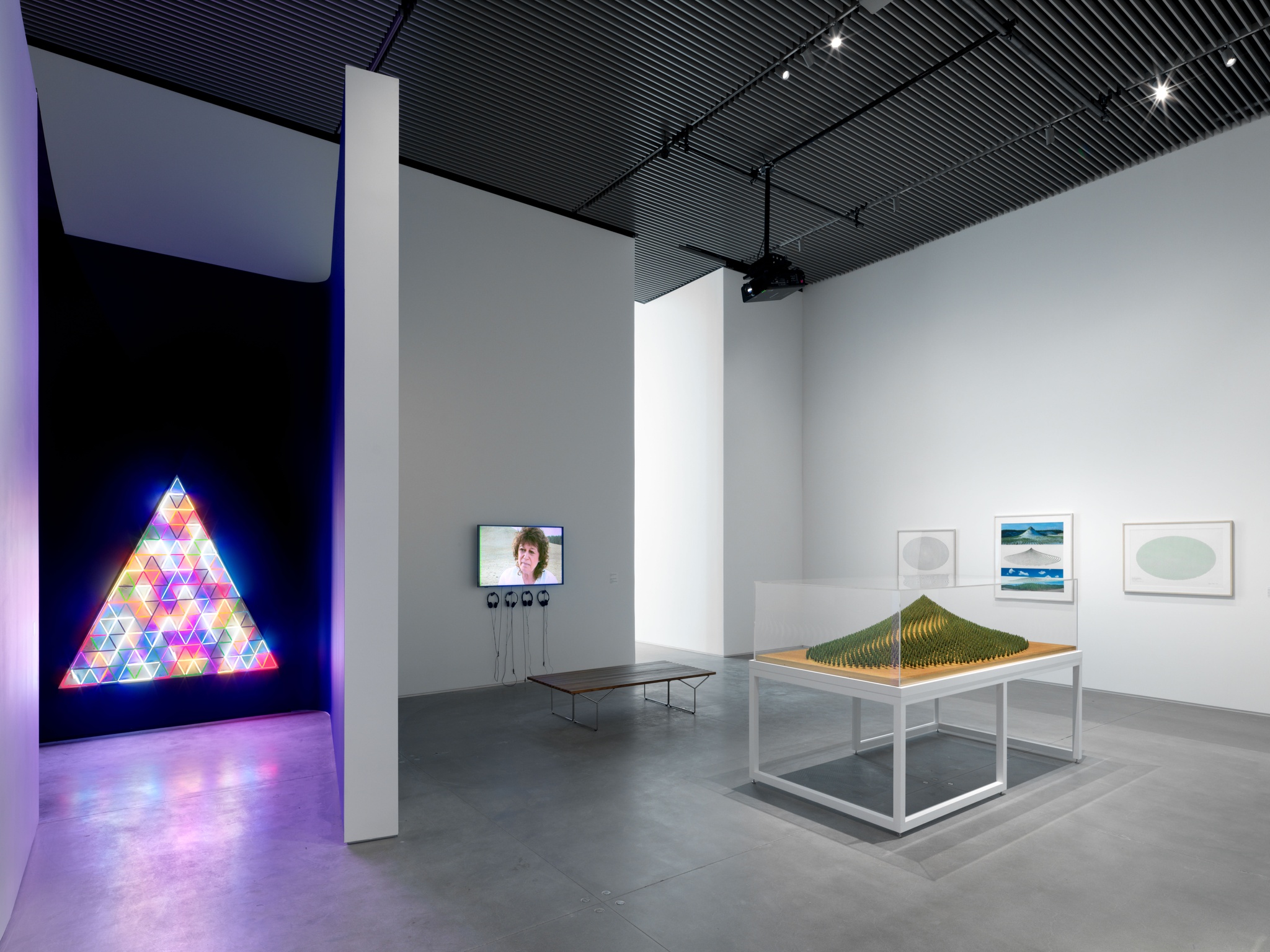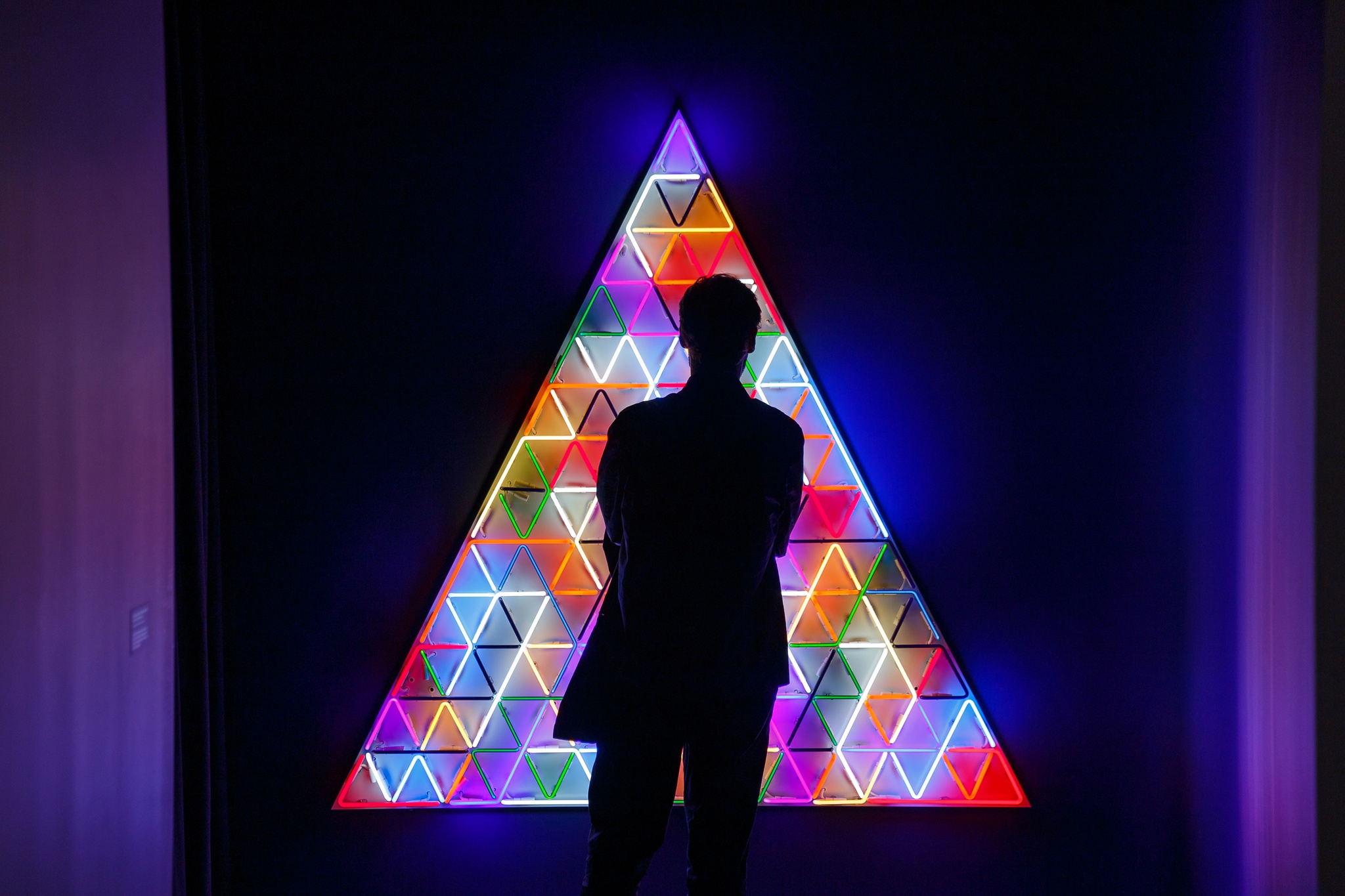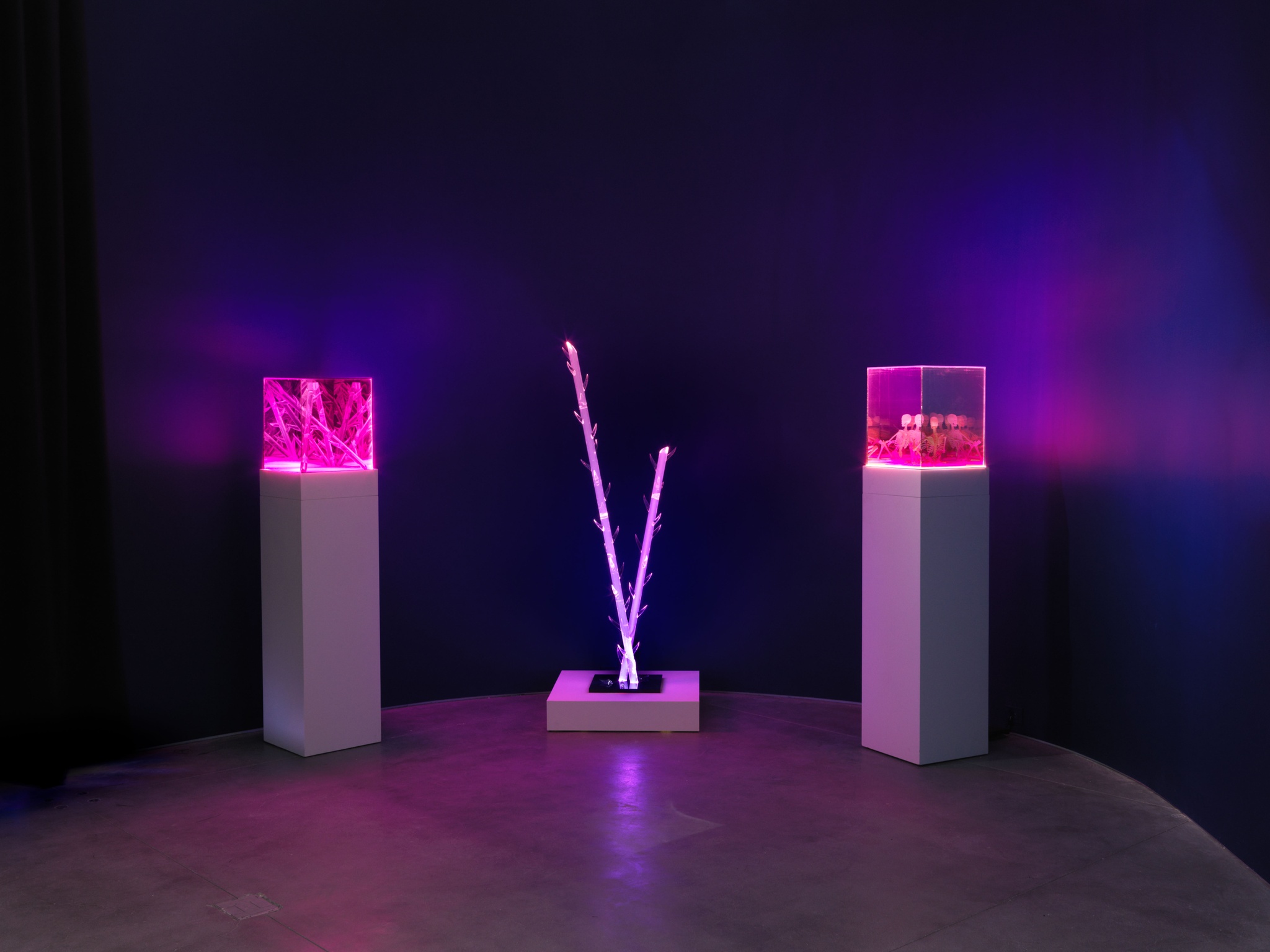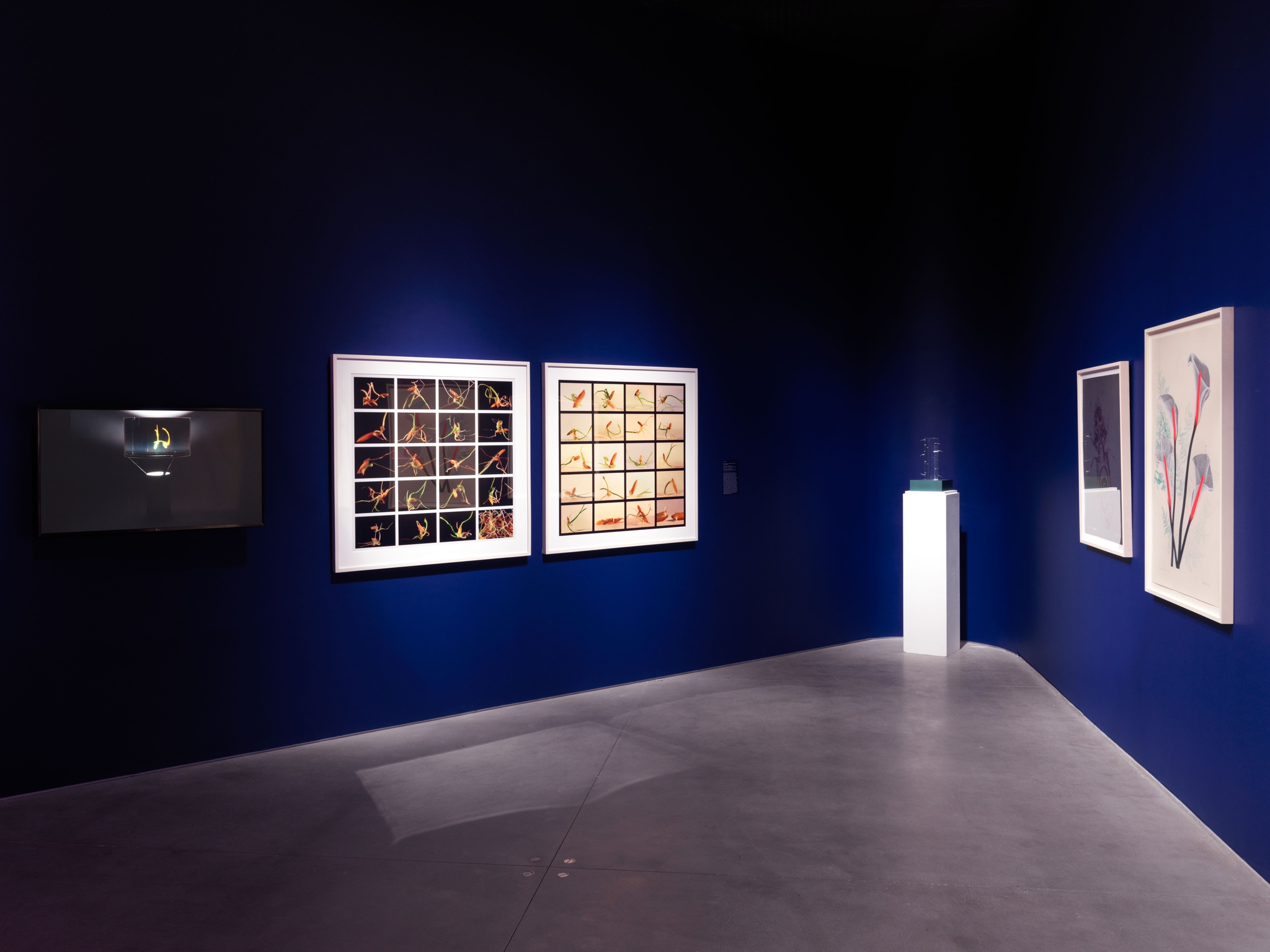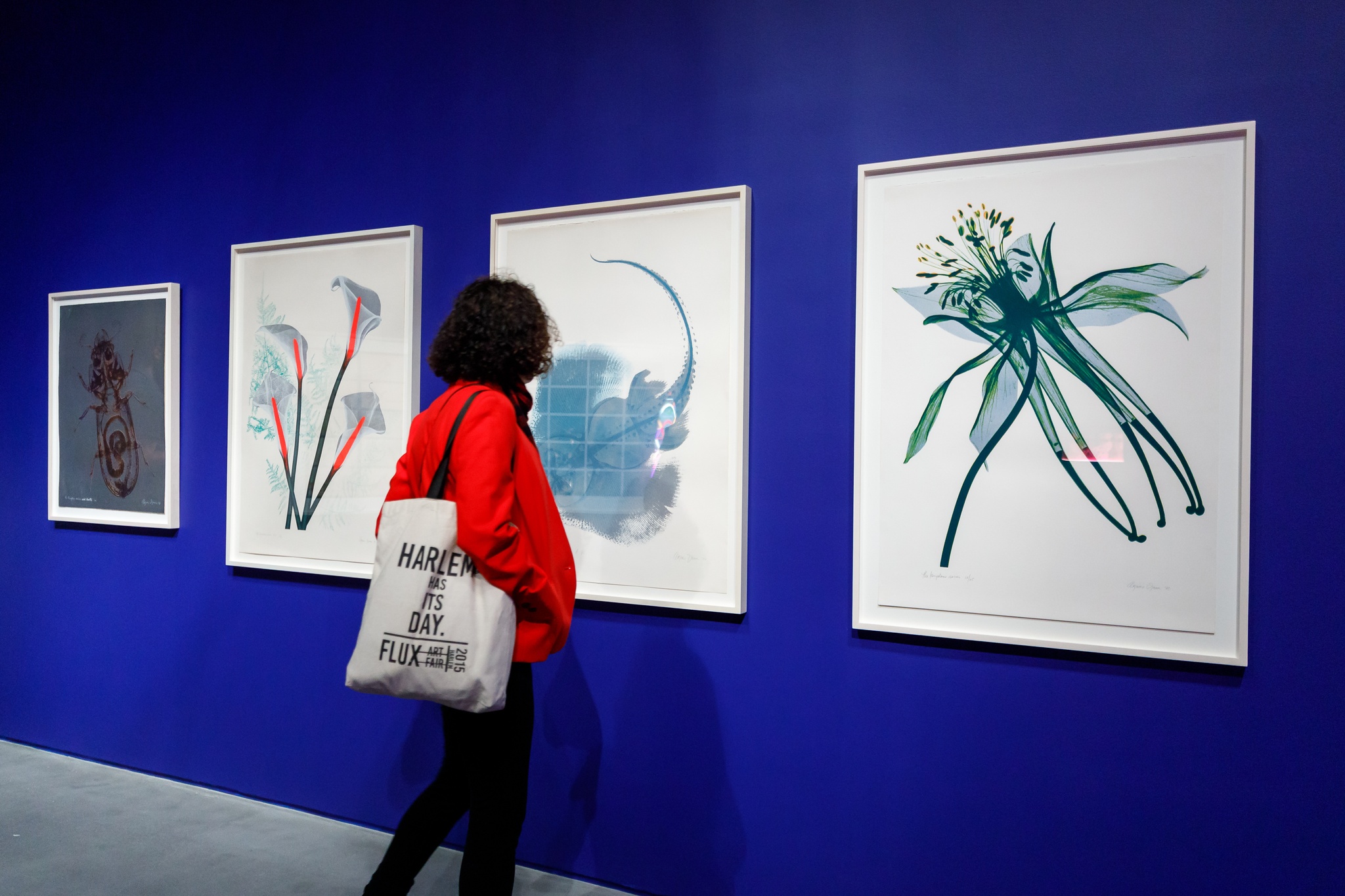 Artist
Agnes Denes was born in Budapest, raised in Sweden, and educated throughout the United States. She has participated in more than 600 exhibitions at galleries and museums internationally. Her solo shows have been presented at venues including Institute of Contemporary Arts, London (1979) and Corcoran Gallery of Art, Washington, DC (1974) among retrospective surveys at Firstsite, Colchester, United Kingdom (2013); Ludwig Museum, Budapest (2008); Samek Art Gallery, Bucknell University, Lewisburg, PA (2003); and Herbert F. Johnson Museum of Art, Cornell University, Ithaca, NY (1992).
Denes's work has also been featured in documenta 14, Kassel (2017); Light Years: Conceptual Art and the Photograph: 1964 – 1977, Art Institute of Chicago (2012); Ends of the Earth: Land Art to 1974, Museum of Contemporary Art, Los Angeles (2012); Materializing Six Years: Lucy R. Lippard and the Emergence of Conceptual Art, Brooklyn Museum (2012); Erre: variations labyrinthiques, Centre Pompidou-Metz (2011 – 12); Systems, Actions & Processes: 1965 – 1975, PROA Foundation, Buenos Aires (2011); 38th Venice Biennale (1978); documenta 6, Kassel (1977); and 2nd Biennale of Sydney (1976). Her works are in the collections of the Museum of Modern Art, New York; Metropolitan Museum of Art, New York; Whitney Museum of American Art, New York; Hirshhorn Museum and Sculpture Garden, Washington, DC; Art Institute of Chicago; San Francisco Museum of Modern Art; Moderna Museet, Stockholm; Israel Museum, Jerusalem; Kunsthalle Nürnberg, Nuremberg; National Gallery of Art, Washington, DC; and 28 other major art institutions worldwide.
Denes has completed public and private commissions in North and South America, Europe, Australia, and the Middle East, and has received numerous honors and awards including four fellowships from the National Endowment for the Arts, four grants from the New York State Council on the Arts, the DAAD Fellowship (1978), the American Academy of Arts and Letters Purchase Award (1985), the prestigious Eugene McDermott Award in the Arts at MIT (1990), the Rome Prize from the American Academy in Rome (1998), the Jill Watson Award for Transdisciplinary Achievement in the Arts from Carnegie Mellon University (1999), the Anonymous Was a Woman Award (2007), and the Ambassador's Award for Cultural Diplomacy (2008) from the American Embassy in Hungary. Denes received a Guggenheim Fellowship in 2015.
About The Exhibition
The turn of the century and the next millennium will usher in a troubled environment and a troubled psyche.—Agnes Denes, 1990
Agnes Denes: Absolutes and Intermediates presents over 150 works that span Denes's 50-year career. A pioneer in several mediums and art movements, Agnes Denes (b. Budapest, Hungary, 1931) continues to push artistic boundaries by using varied disciplines to explore the state of the world. Her work is at once public facing and self-analyzing. She uses this analysis to create lush, intricate forms out of geometric calculations and a singular visual philosophy that has coalesced over the course of her career. Since the 1960s, Denes has committed herself to investigating and visualizing knowledge—from mathematical structures to analytical thought—as a way to process what it means to be human in the world, and thus to alert us to humanitarian and environmental challenges by offering benevolent solutions.
Divided across two floors, the exhibition is organized by sections that correlate to major series and arcs in Denes's career. The Level 4 Gallery presents an overview of her work: the two series "Philosophical Drawings" (1969 – 80) and "Map Projections" (1973 – 79), as well as realized monumental public works and unrealized projects, many of which center on environmental concerns. An early adopter of developing technology like computers, Denes was quick to explore new methods for art making while also executing many of her works by hand. In addition to her work made for computers in the early 1970s, she created one of the first hologram artworks, X-rayed flora and fauna, and developed printing techniques that allowed her to create 17-foot-long works. Her deep desire to be involved in every aspect of her art's production led Denes to become well versed in a variety of techniques, scientific principles, philosophy, linguistics, ecology, and—in the case of her now iconic Wheatfield—A Confrontation (1982), a public art project on the then Battery Park landfill—harvest schedules, agronomy, and landfill conversions.
The Level 2 Gallery is solely dedicated to her "Pyramid Series" (1970 –). This seminal body of work is presented through numerous sculptures, drawings, and prints in which Denes breaks down the shape to its simplest plane, uses complex mathematical equations to push the shape into new forms, and contemplates the centuries to come through these new forms. Preoccupied with climate change and its impact on humanity, a subset of this series is her "Future City," drawings that center on a possible future that demands society's ability to adapt to a new world. Within this series, Denes imagines a new world order where, after millennia of people operating in thoughtless ways, philosophy and introspection are the dominant methodologies for navigating the future.
Among works on paper, sculptures, and archival material are three new commissions created specifically for The Shed. Ahead of her time, Denes's imagination often has to wait for technology to catch up to her da Vinci-esque plans. Model for Probability Pyramid—Study for Crystal Pyramid (2019) is based on a 1976 drawing from the "Pyramid Series." This monumental work designed originally for 160,000 glass bricks is here comprised of nearly 6,000 compostable 3-D-printed bricks, and builds into a pyramid that gracefully slopes up 17 feet above the gallery floor. Denes has also created two models for yet unrealized projects, Teardrop Monument to Being Earthbound (1984) and A Forest for New York (2014). Each model focuses on her explorations of a future metropolis and the rehabilitation of environmentally fraught spaces.
Indefatigably curious, Denes continuously expands the scope of her work across ideas, forms, and processes to reveal a prophetic vision of humanity—a vision that assesses our reality but keeps a hopeful eye to the future.
Exhibition Catalogue
"Interpolated with the artist's lucid writings, this generous publication surveys Denes's consistently rich production, from the exquisite hand-drawn diagrams to the large-scale ecological works to many more that have yet to be realized…" —
Bookforum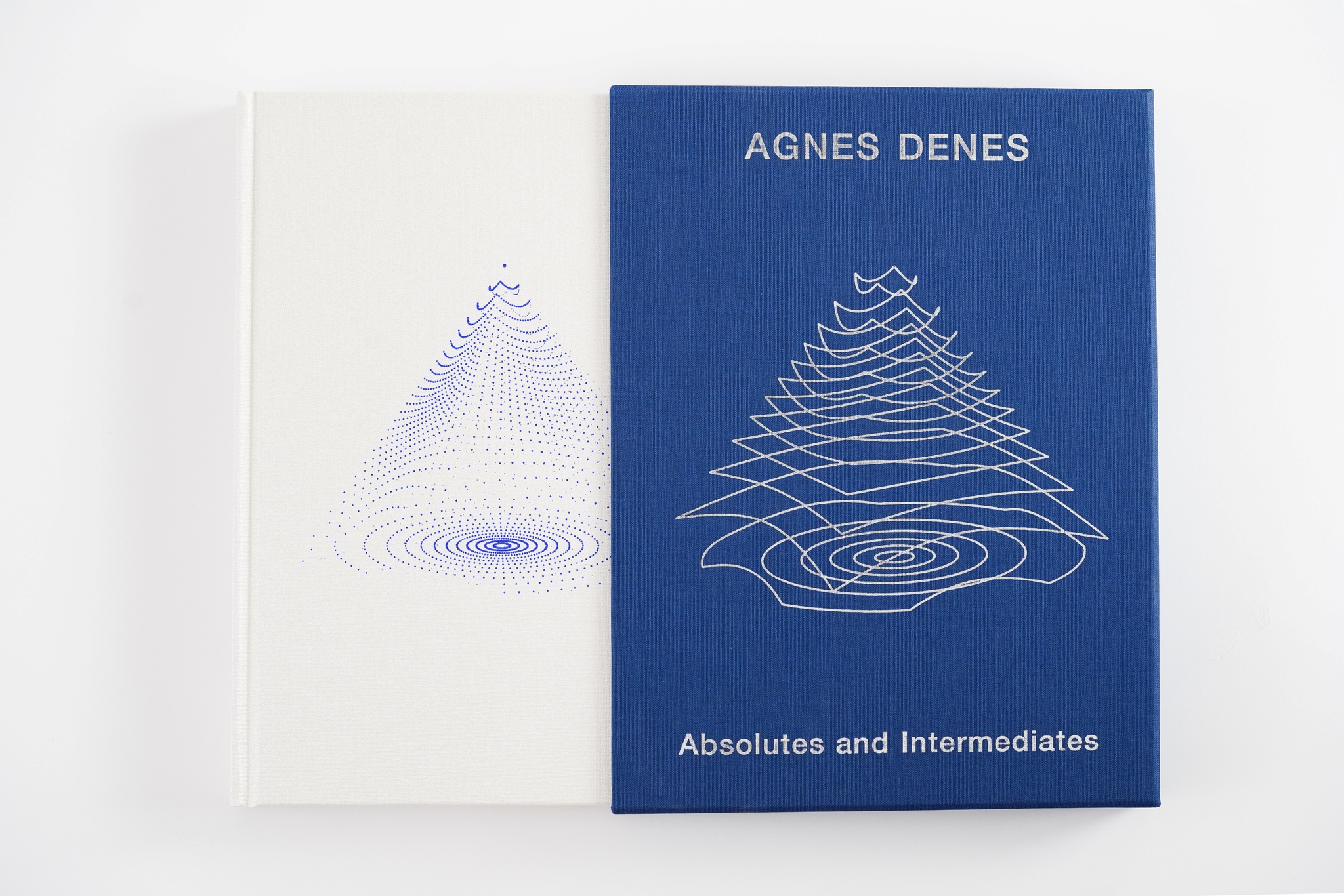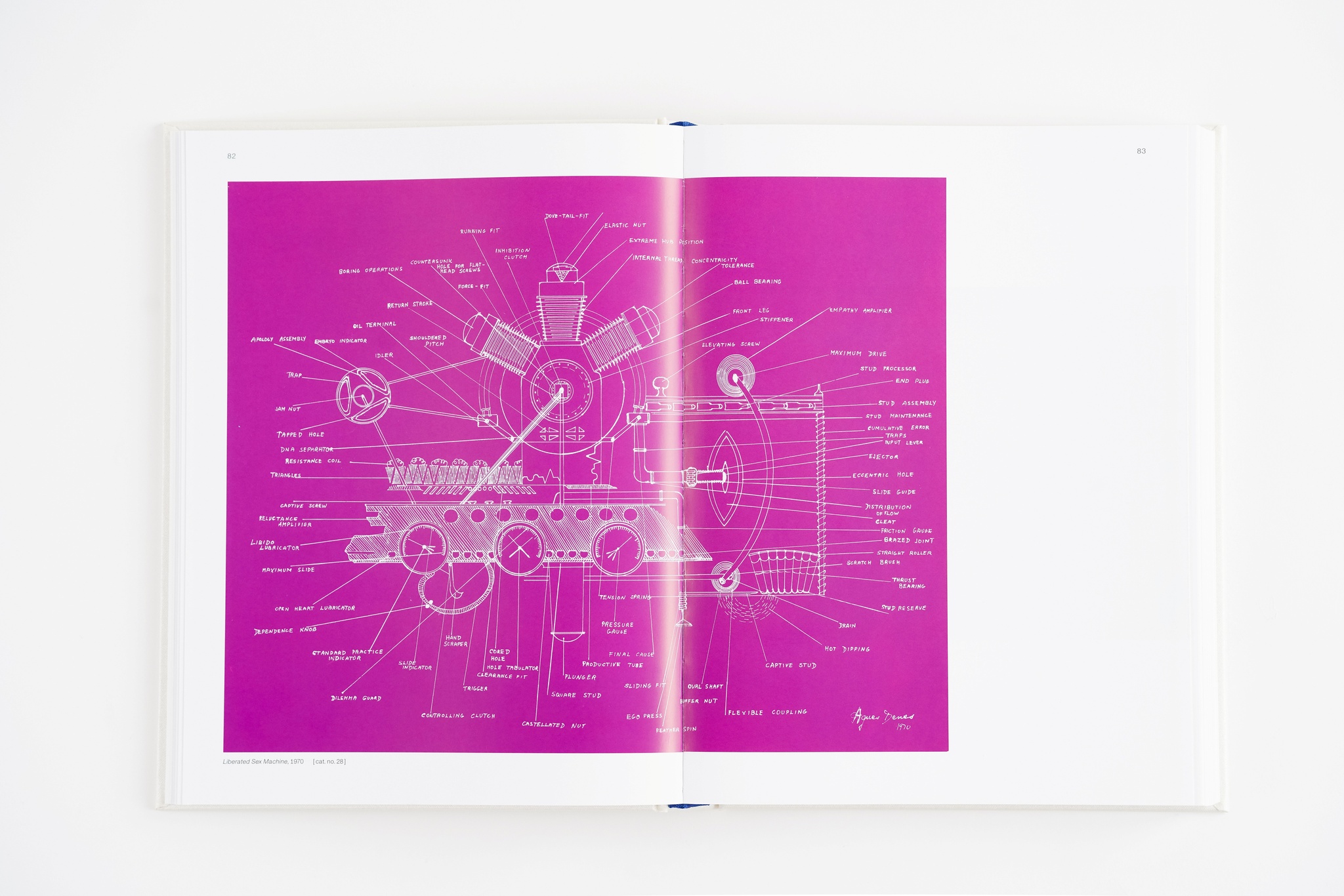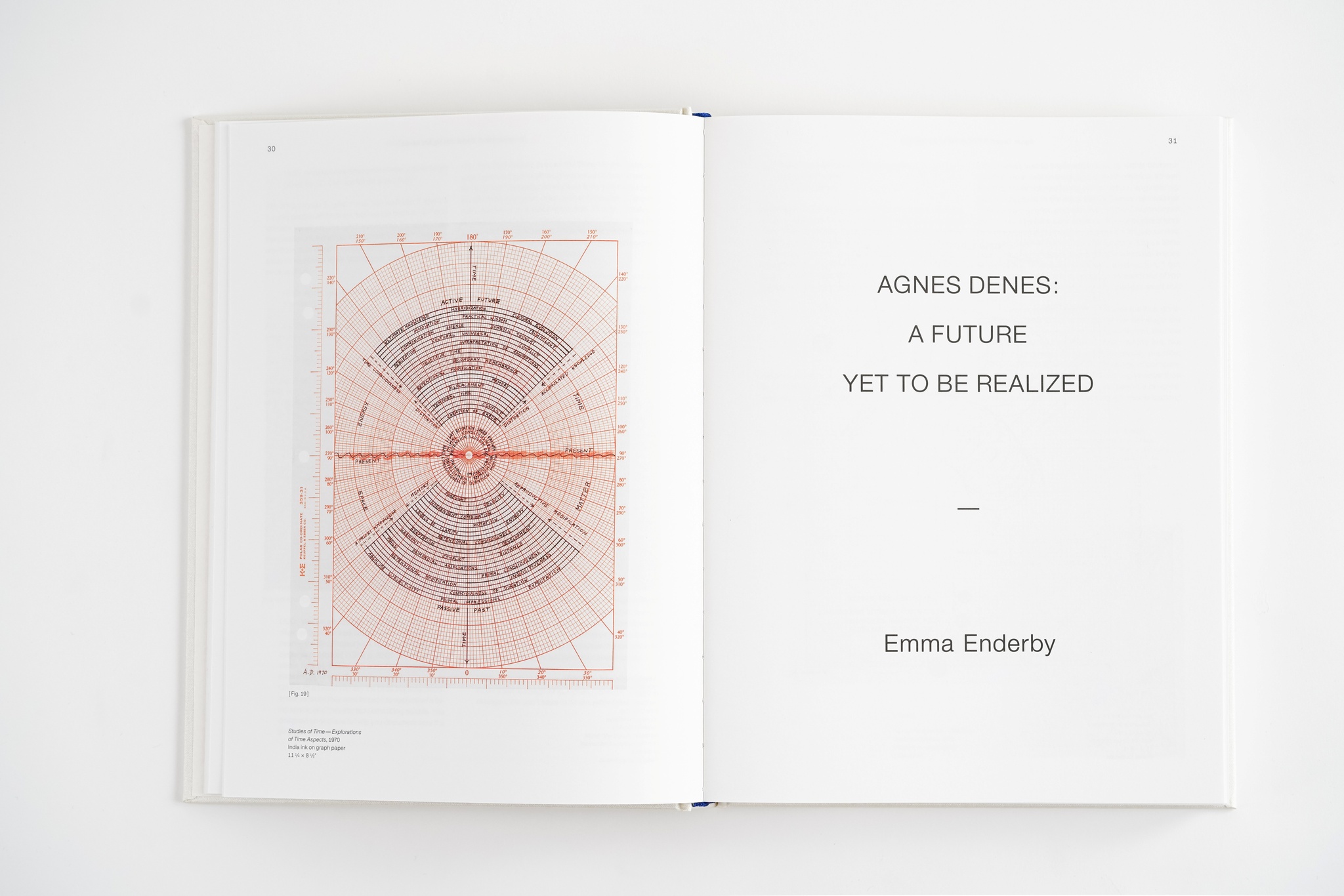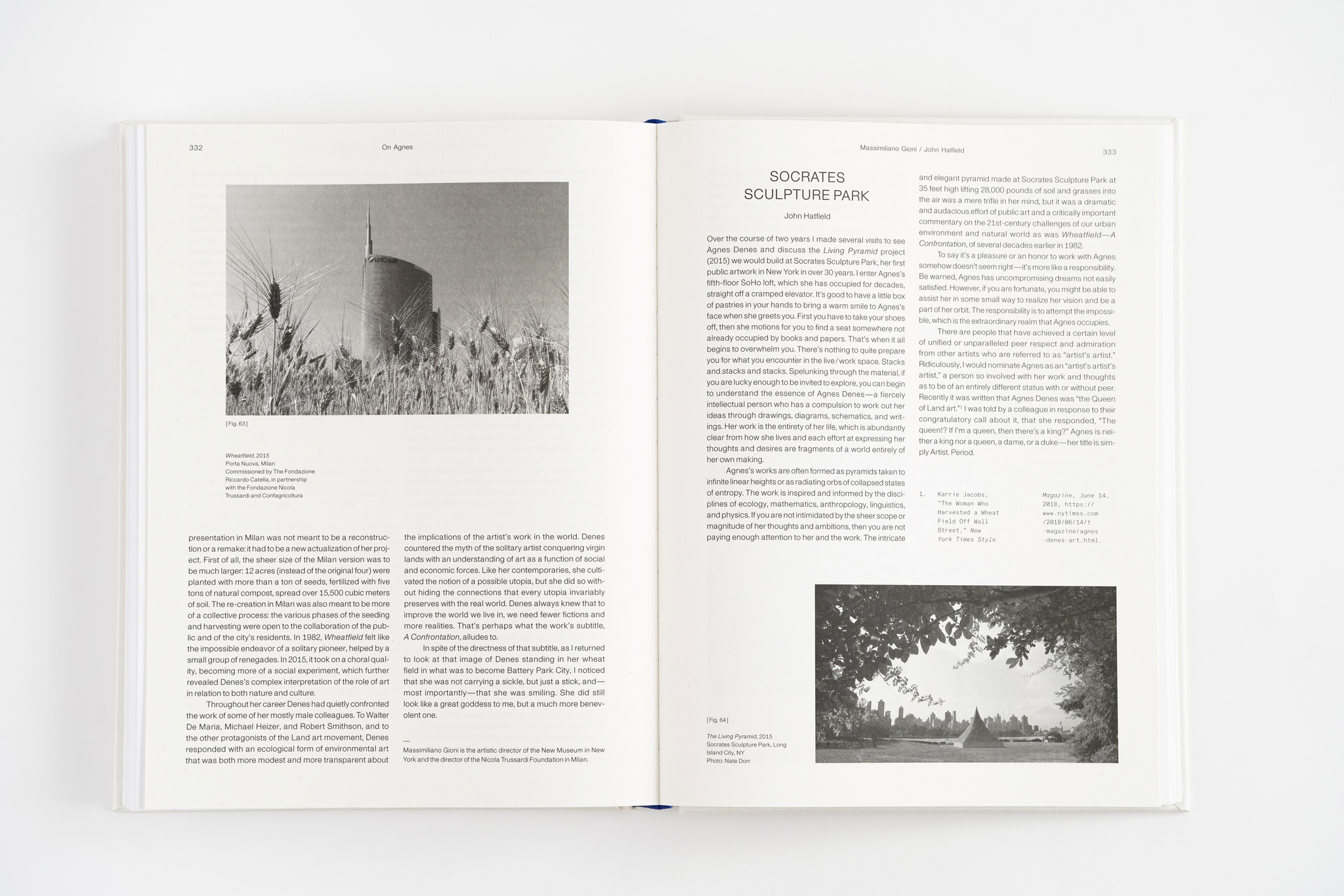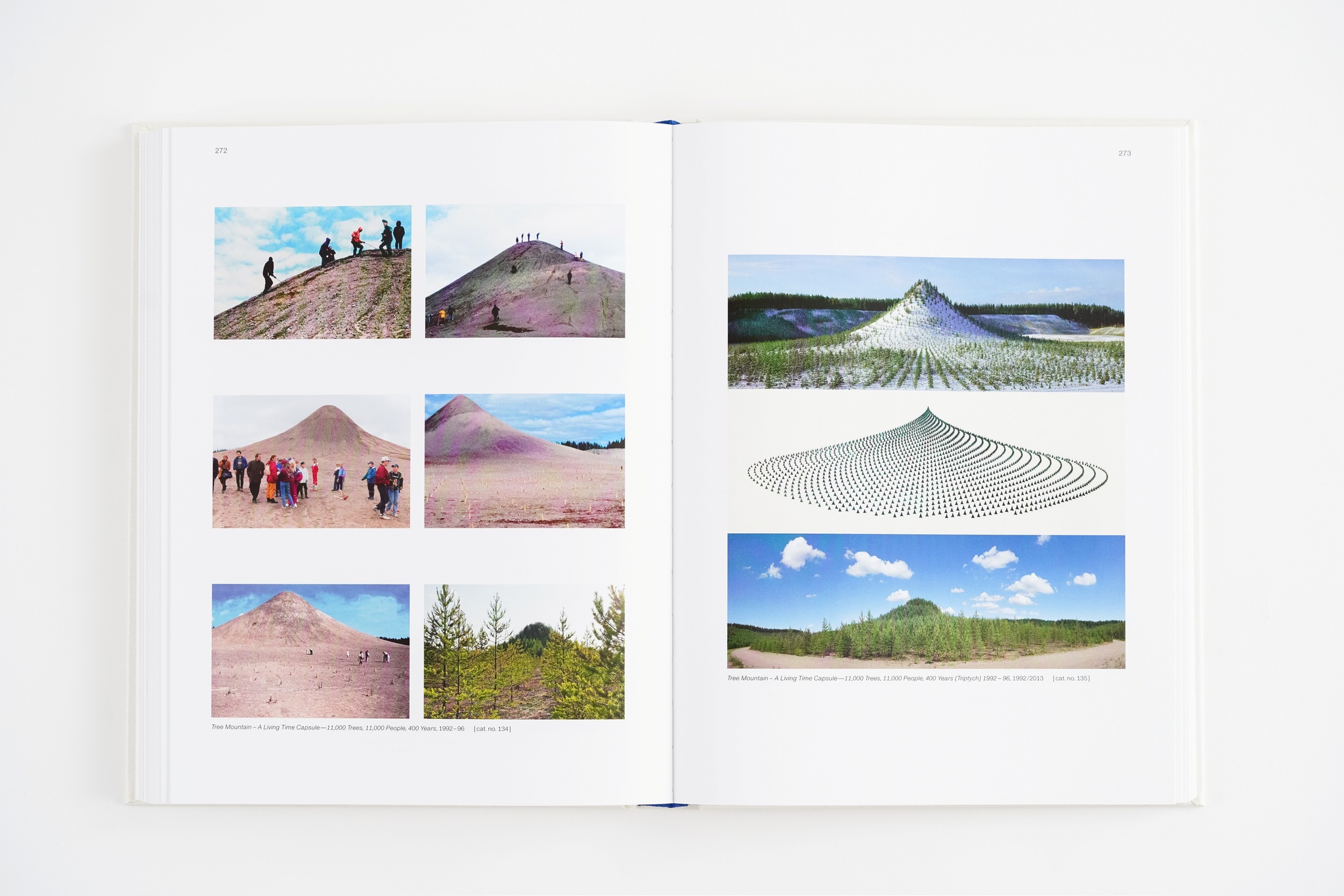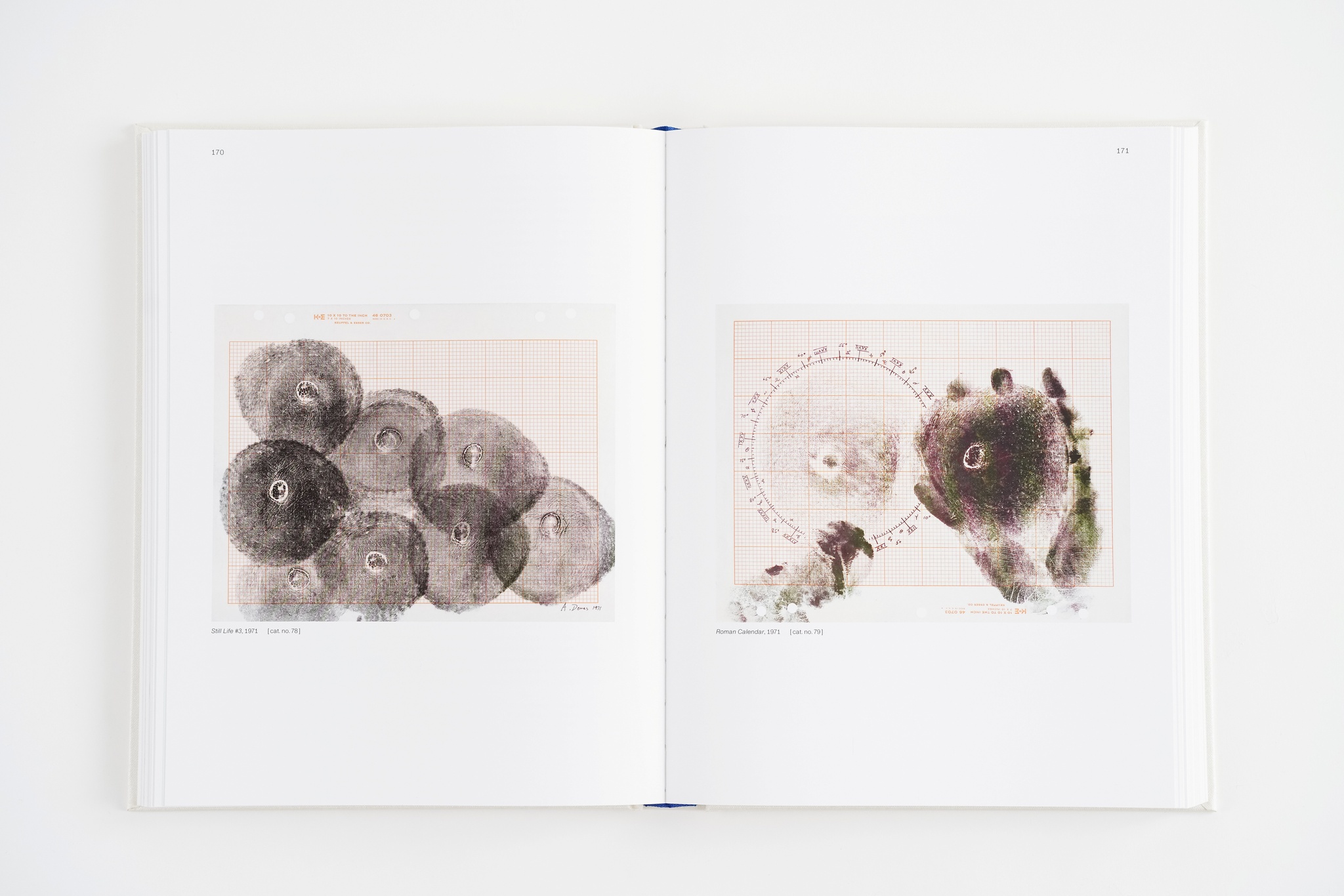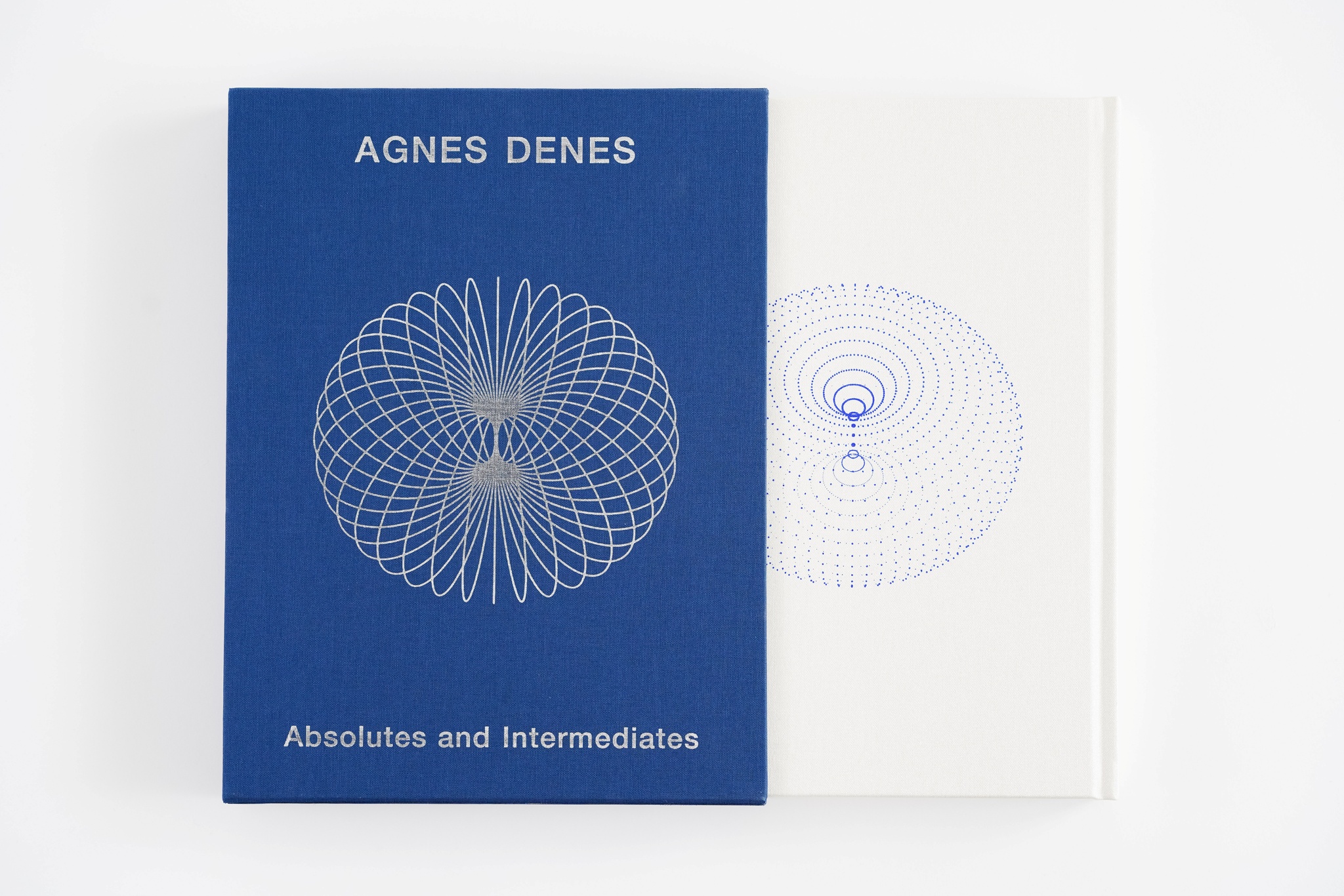 Edited by Emma Enderby
2019
$65 Sale price: $32.50
This catalogue features texts by exhibition curator Emma Enderby, Giampaolo Bianconi, Lynn Gamwell, Renee Gladman, Caroline A. Jones, Lucy R. Lippard, Timothy Morton, and Klaus Ottmann, along with writings by Agnes Denes, an interview with the artist by Hans Ulrich Obrist, and a full-color plate section with 170 images. A special booklet with texts on the exhibition's new commissions accompanies the book.
384 pages
Hardcover with slipcase
9 x 11.75 inches
Thank You To Our Partners

This program is supported, in part, by public funds from the New York City Department of Cultural Affairs in partnership with the City Council.