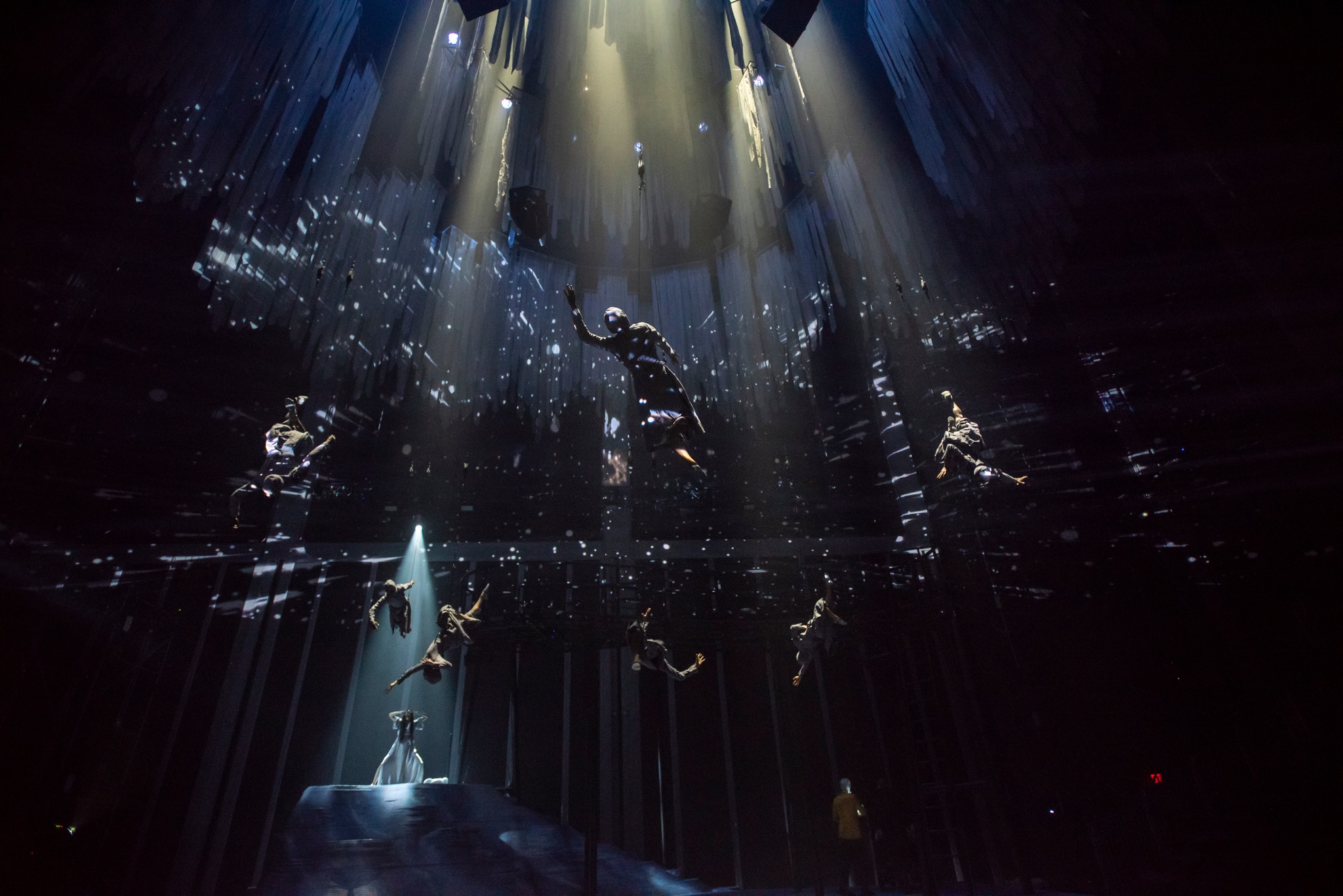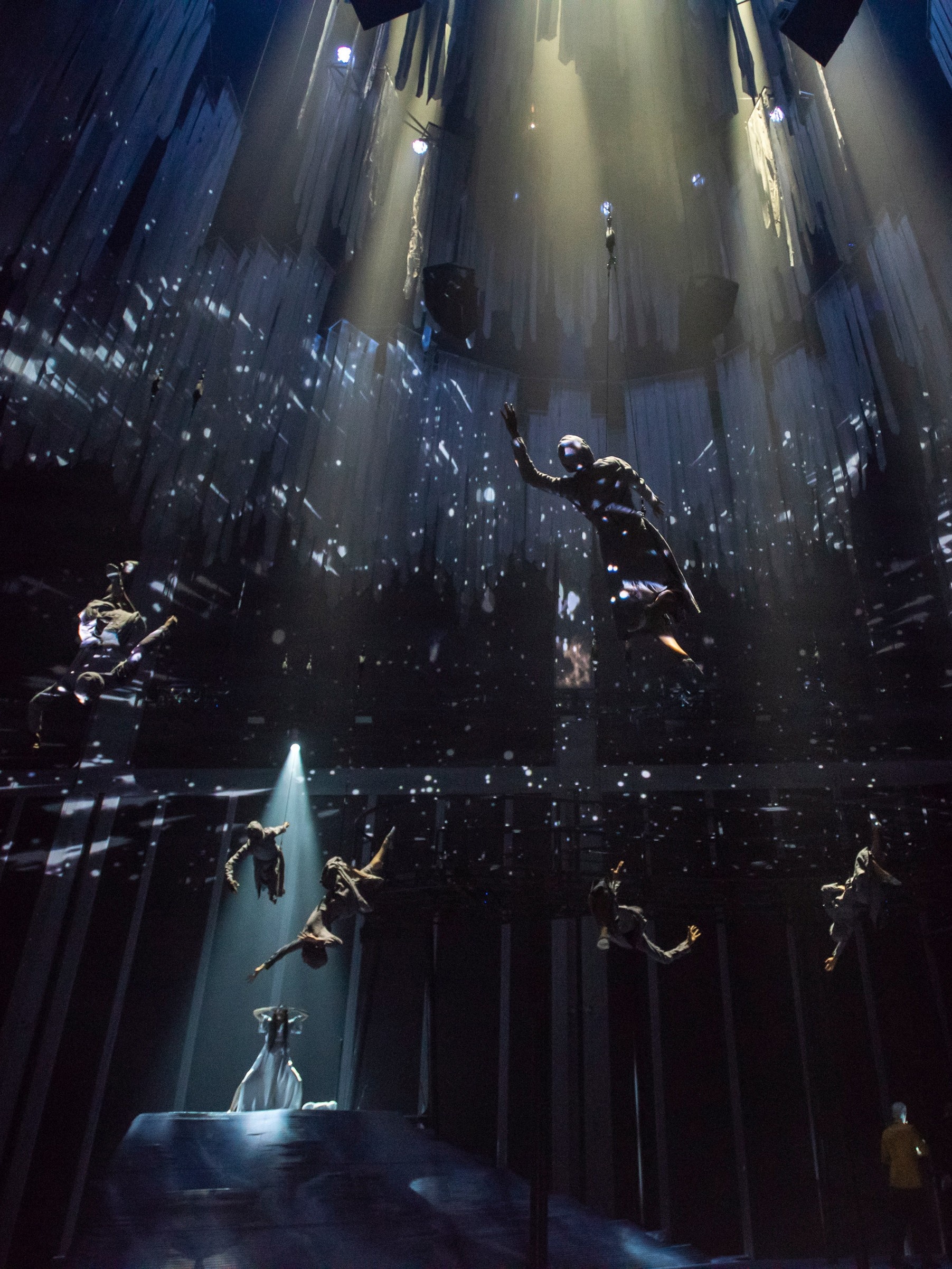 A kung fu musical co-conceived by Chen Shi-Zheng and Kung Fu Panda's Jonathan Aibel and Glenn Berger, with songs by Sia and choreography by Akram Khan
About this commission
A World Premiere Shed Commission
Dragon Spring Phoenix Rise tells the story of a secret sect in Flushing, Queens, that possesses the magical power to extend human life, and the twin brother and sister caught in the struggle to control it. Directed by Chen Shi-Zheng and written by Kung Fu Panda's Jonathan Aibel and Glenn Berger, Dragon Spring Phoenix Rise features songs by Sia remixed by Bobby Krlic (a.k.a. The Haxan Cloak) and Arca, movement choreography by Akram Khan, and martial arts choreography by Zhang Jun. Fast-paced kung fu dance sequences unfold in front of, around, and above the audience in this original production designed specifically for the soaring, flexible space of The McCourt.
Dragon Spring Phoenix Rise is recommended for ages seven and up.
In The Works: Notes from director Chen Shi-Zheng on Dragon Spring Phoenix Rise
Dragon Spring Phoenix Rise is an American fable about an underground sect called the House of Dragon. The sect practices an ancient martial art in order to protect a secret treasure. Set in two time periods, in today's Flushing, Queens, and in the near future, the heart of the story is about Little Lotus who was born and raised in a traditional household. Her journey to find herself led to betrayal, near death, and resurrection. Eighteen years later, her fraternal twins, Little Phoenix and Little Dragon, grow up unknown to one another: one in a humble apartment in Flushing and the other in a penthouse on Fifth Avenue. Taught an identical martial art by their respective parents, the twins lead lives that are a mystery on many levels until the day they meet and discover their joint destiny.
I have been fascinated by martial arts since I was a boy—by their explosive energy, meticulous precision, and flowing movement. My passion was fueled by reading martial arts novels, including many books by one of the great authors of the genre, Jin Yong (Louis Cha). When I was asked to make a new piece for The Shed, I showed my dear friend Alex Poots a video clip of Bruce Lee's first audition reel for Paramount Studios in 1964. In that clip, Lee attempts to explain the basis of martial arts, a form that was largely unknown in the United States at the time. A half century later there are no fighting sequences in world cinema, superhero movies, television, and theater that are not based on traditional martial arts. After years of fixation, I thought it was time to reimagine the art form in 21st-century America. I wanted to create an allegory for the immigrant experience, transforming iconic Chinese images, movement, and ideas into an American context. Dragon Spring Phoenix Rise is a saga that combines spirituality, animism, and human emotion to explore generational shifts of culture and ideas. Like a ritual, this communal experience is a new kind of musical theater.
Over the past year, I have cast an ensemble of performers who not only have strong physical abilities but are willing to put in hundreds, if not thousands, of hours to give their newly acquired martial arts training the integrity it deserves. My intention was to cast actors regardless of their ethnicity because I believe human experience is not exclusive but rather transcendental in nature. Our "Chinese story" is acted by performers of many backgrounds. Like America at its best, Dragon Spring Phoenix Rise is about shared cultural values and experiences.
Creative Team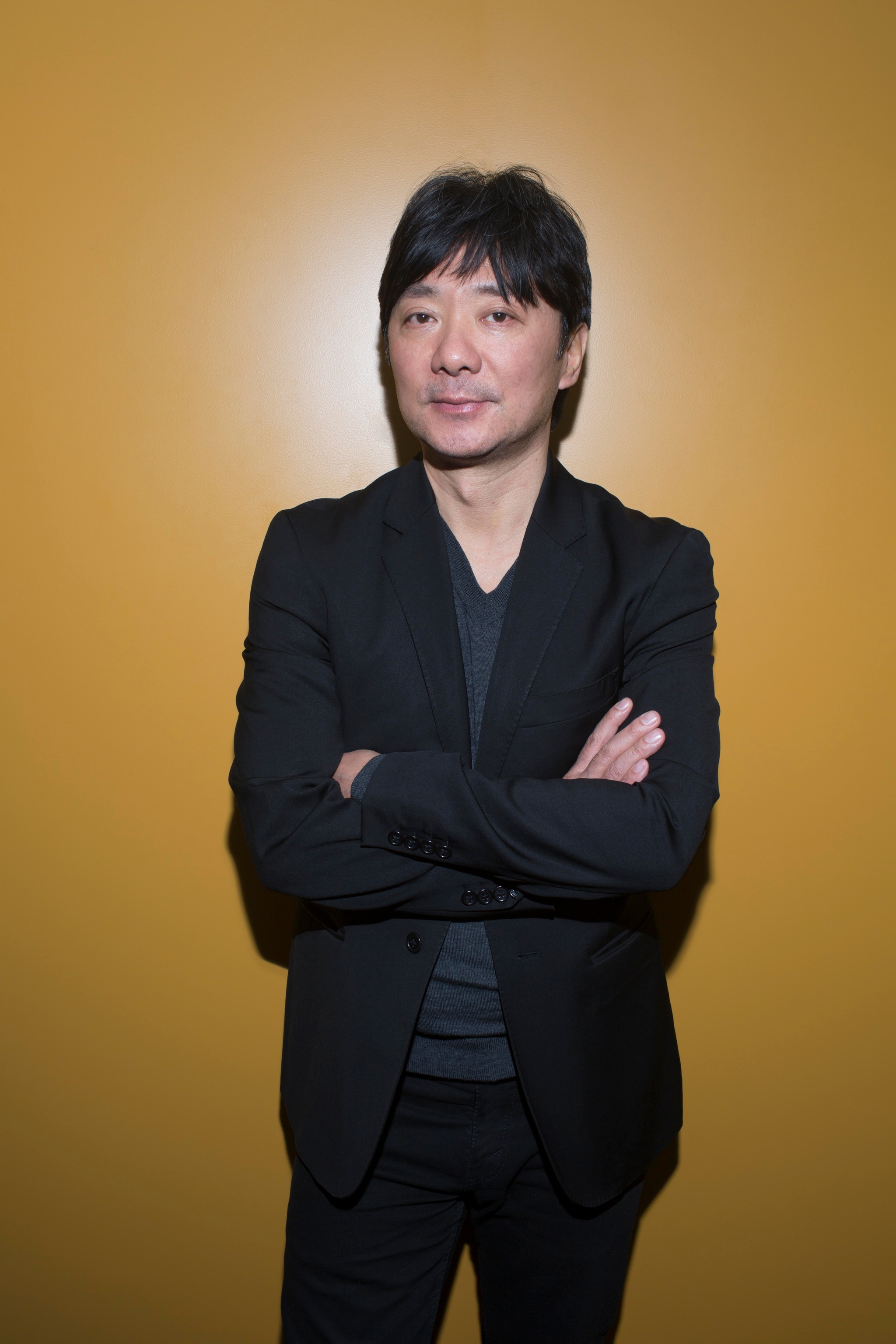 Chen Shi-Zheng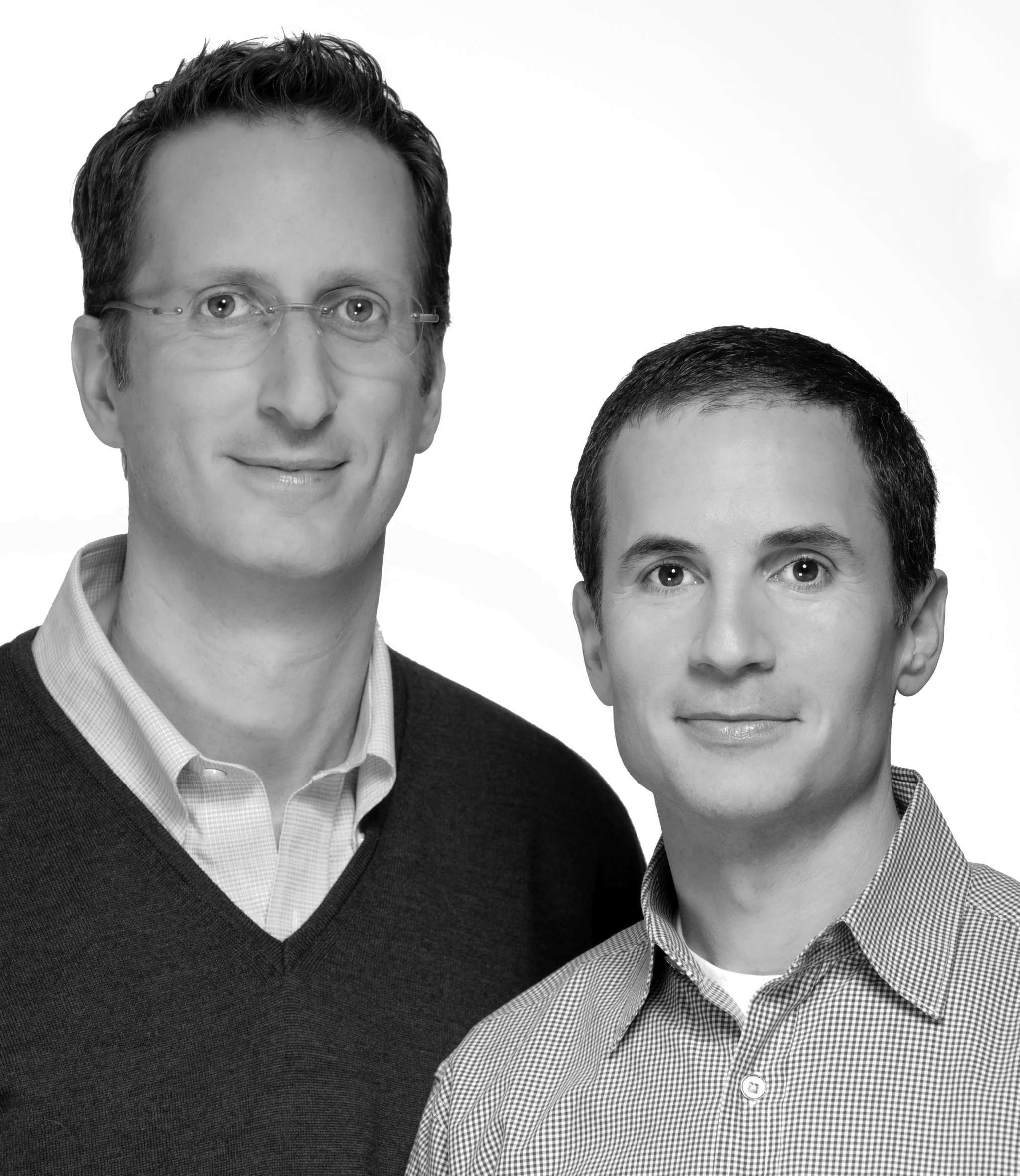 Jonathan Aibel and Glenn Berger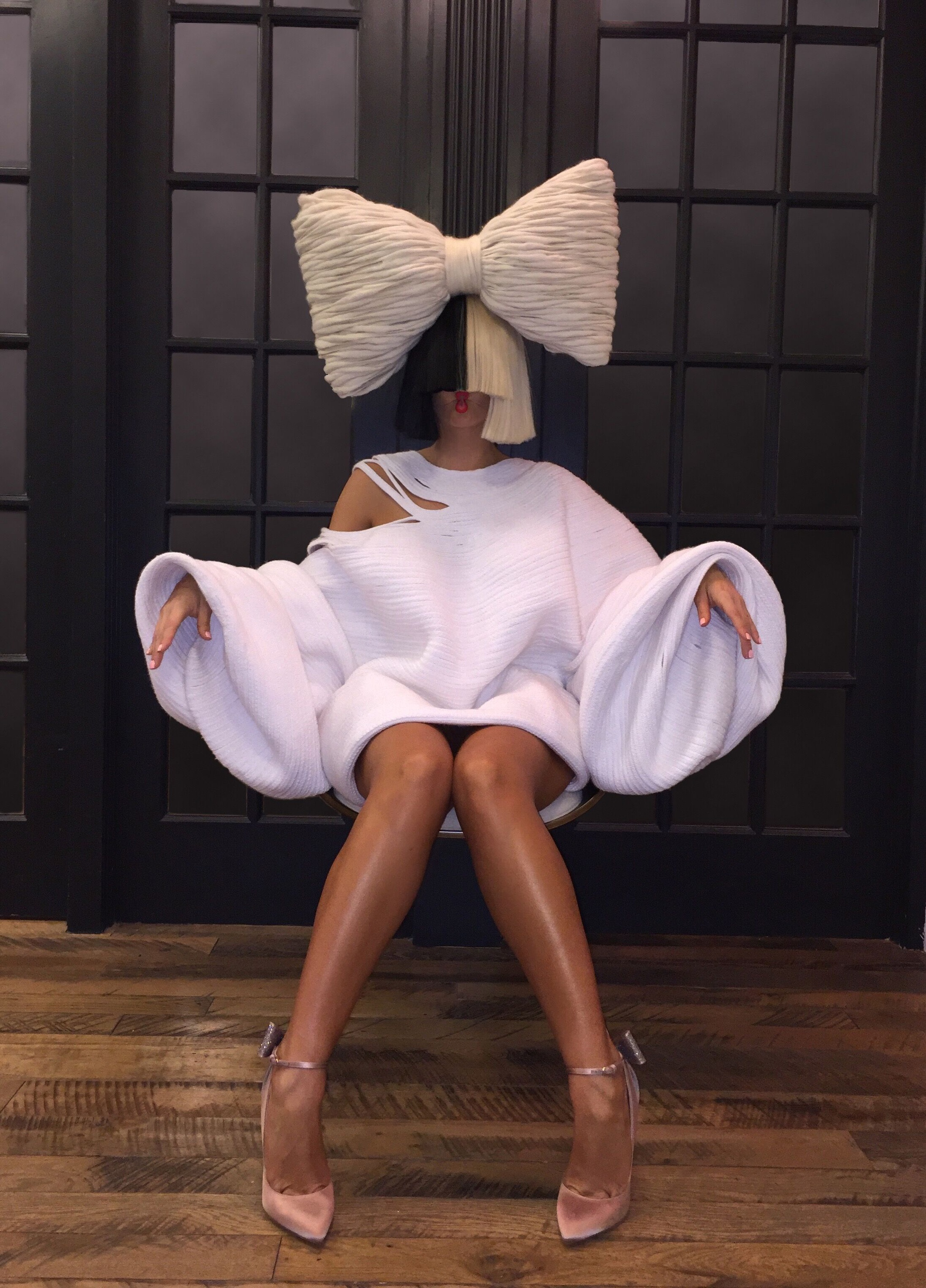 Sia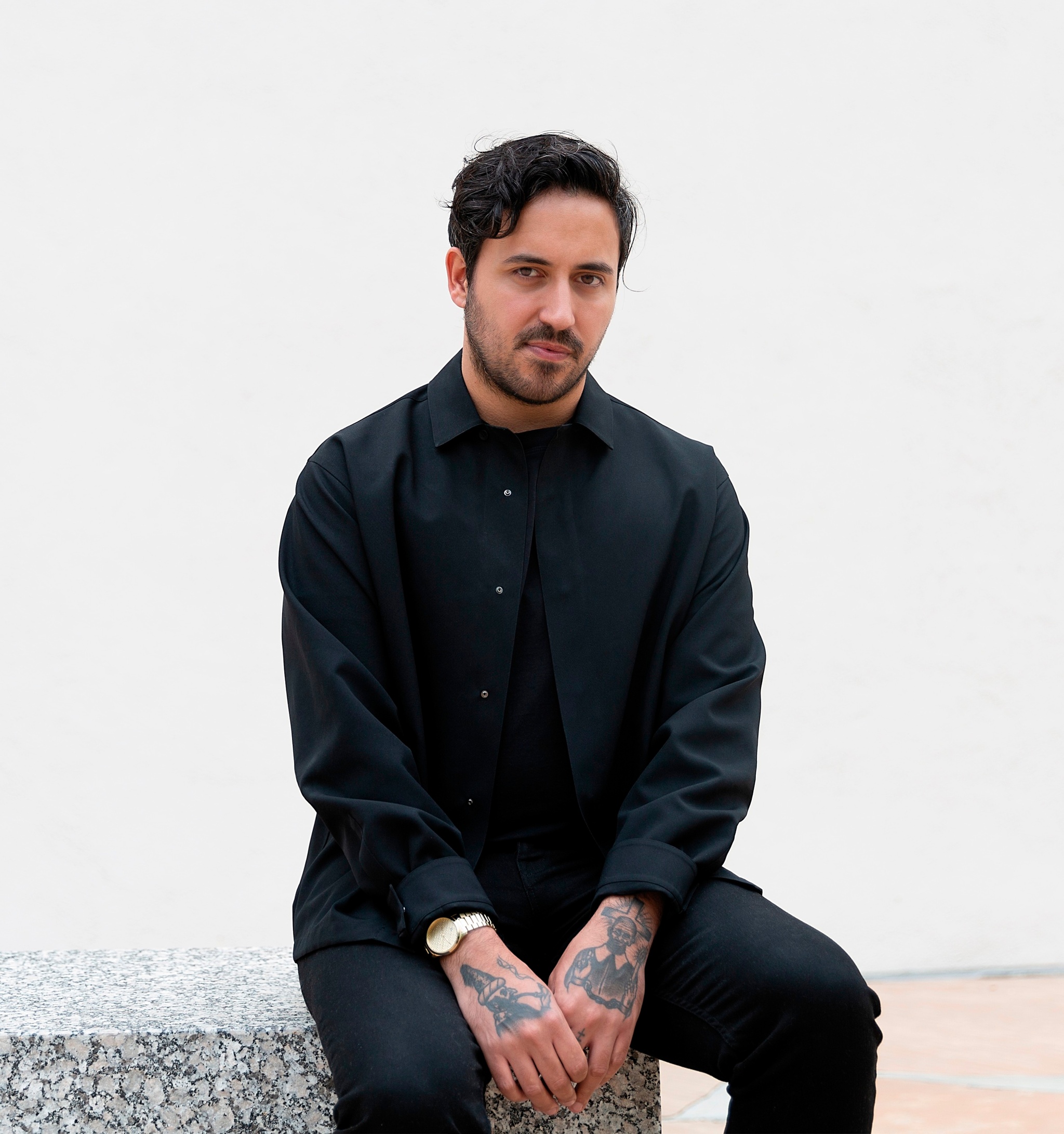 Bobby Krlic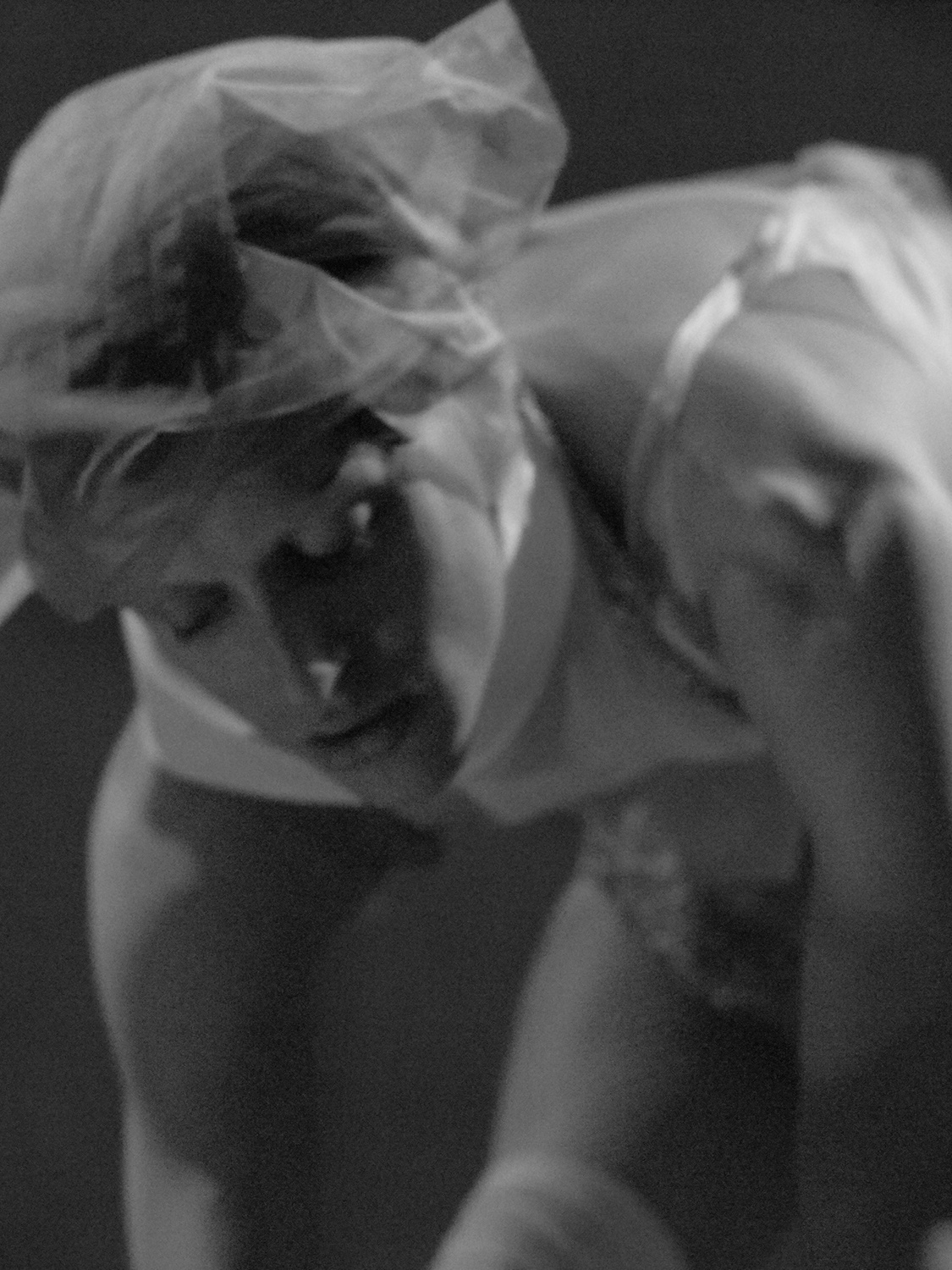 Arca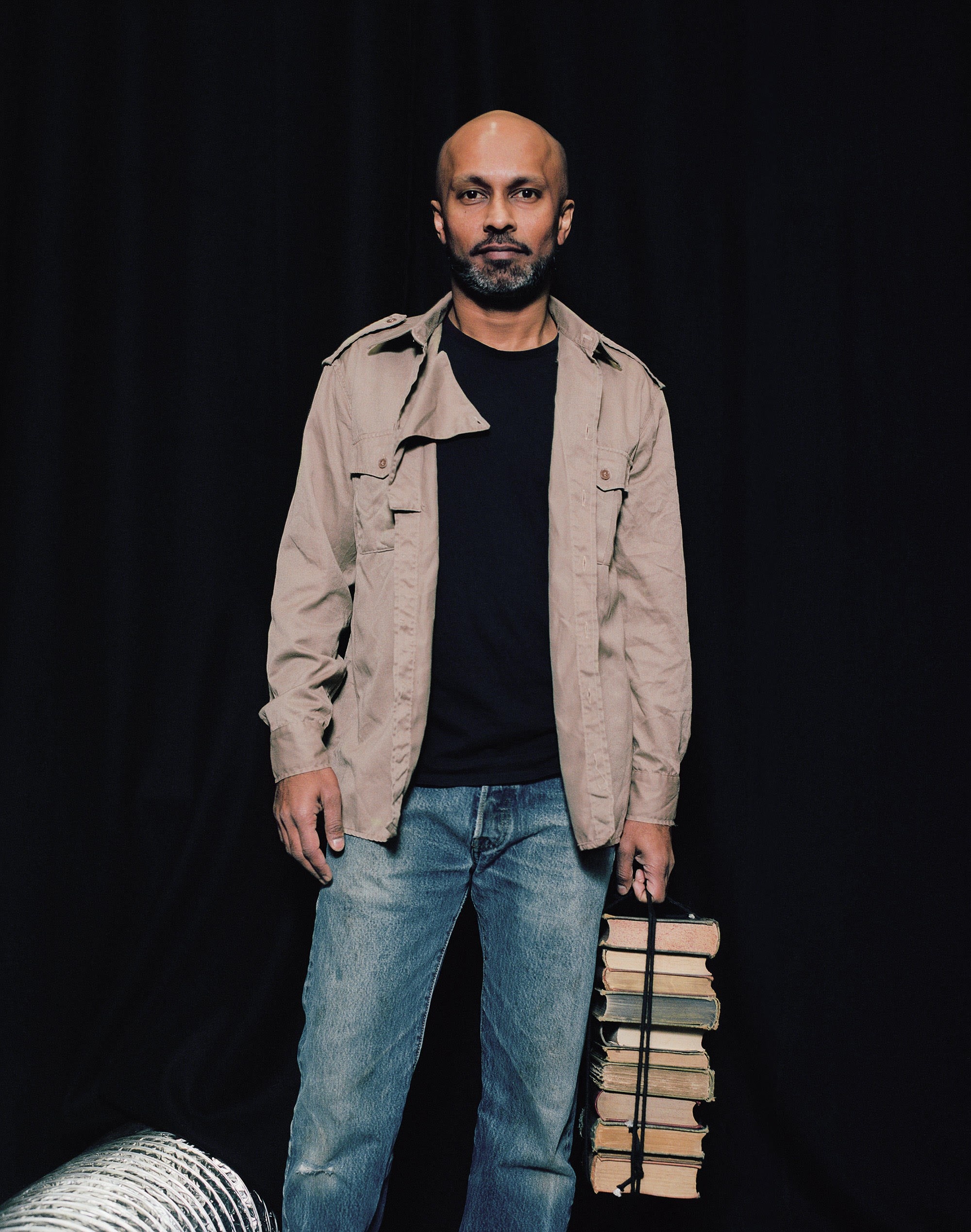 Akram Khan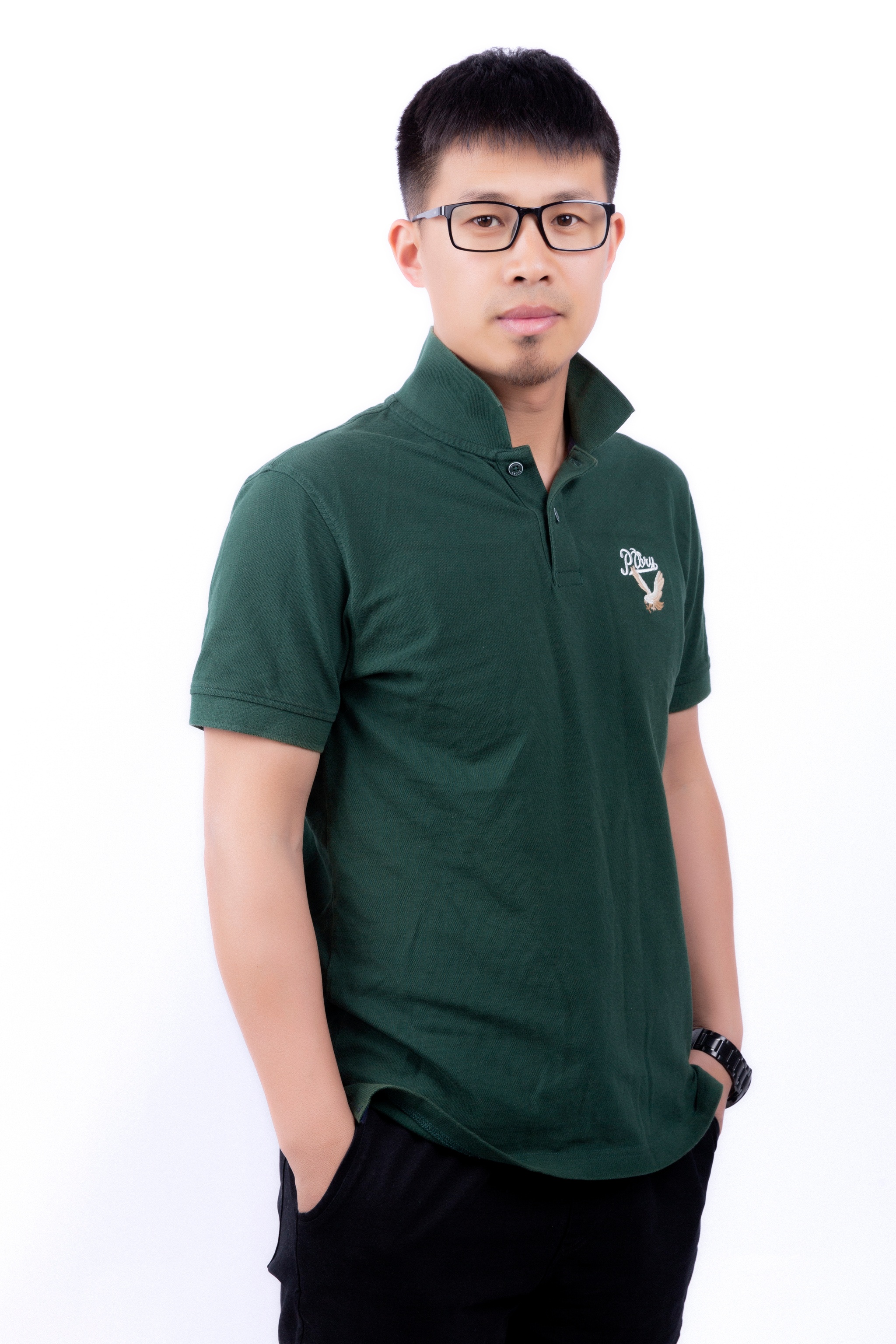 Zhang Jun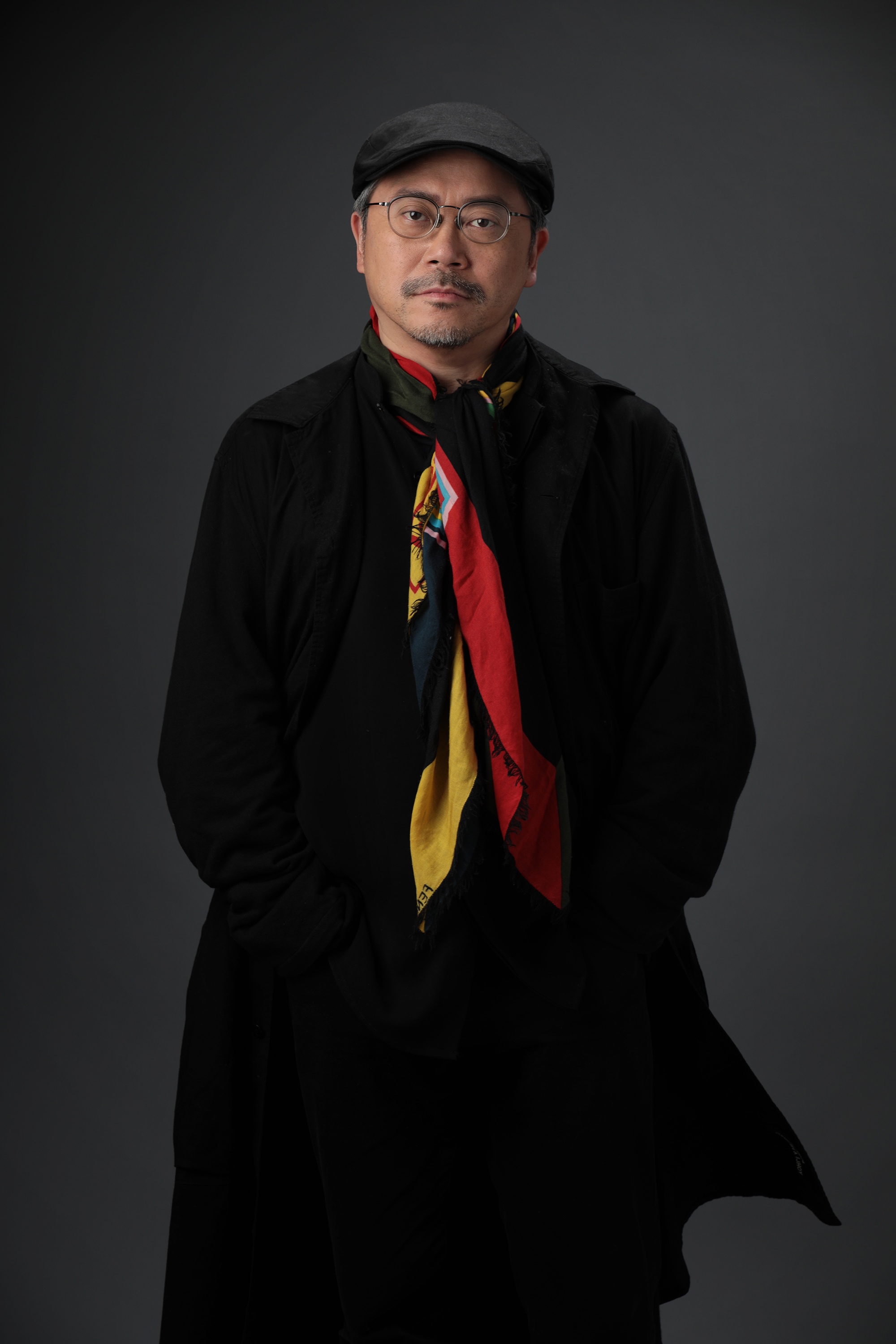 Tim Yip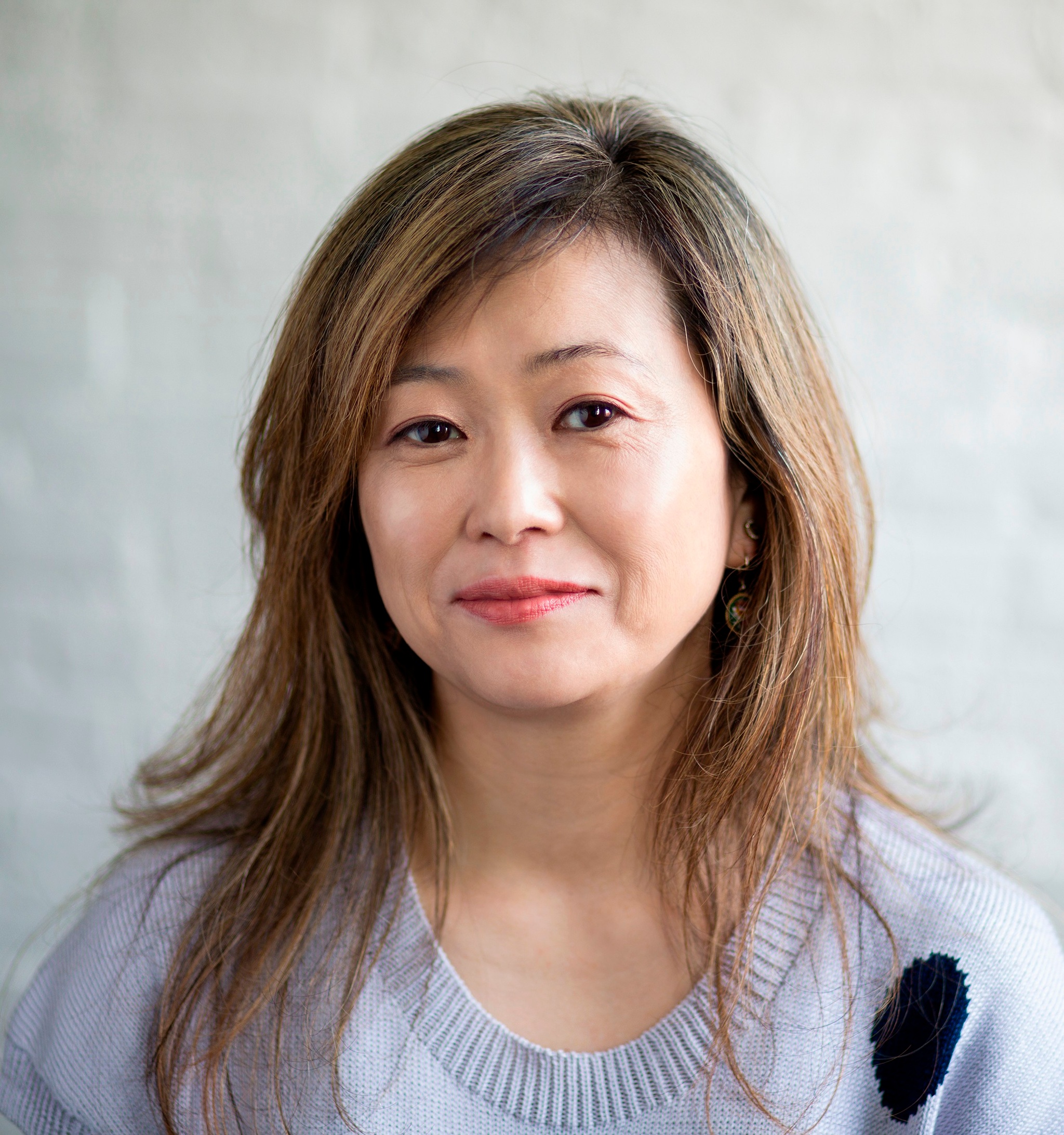 Mikiko Suzuki MacAdams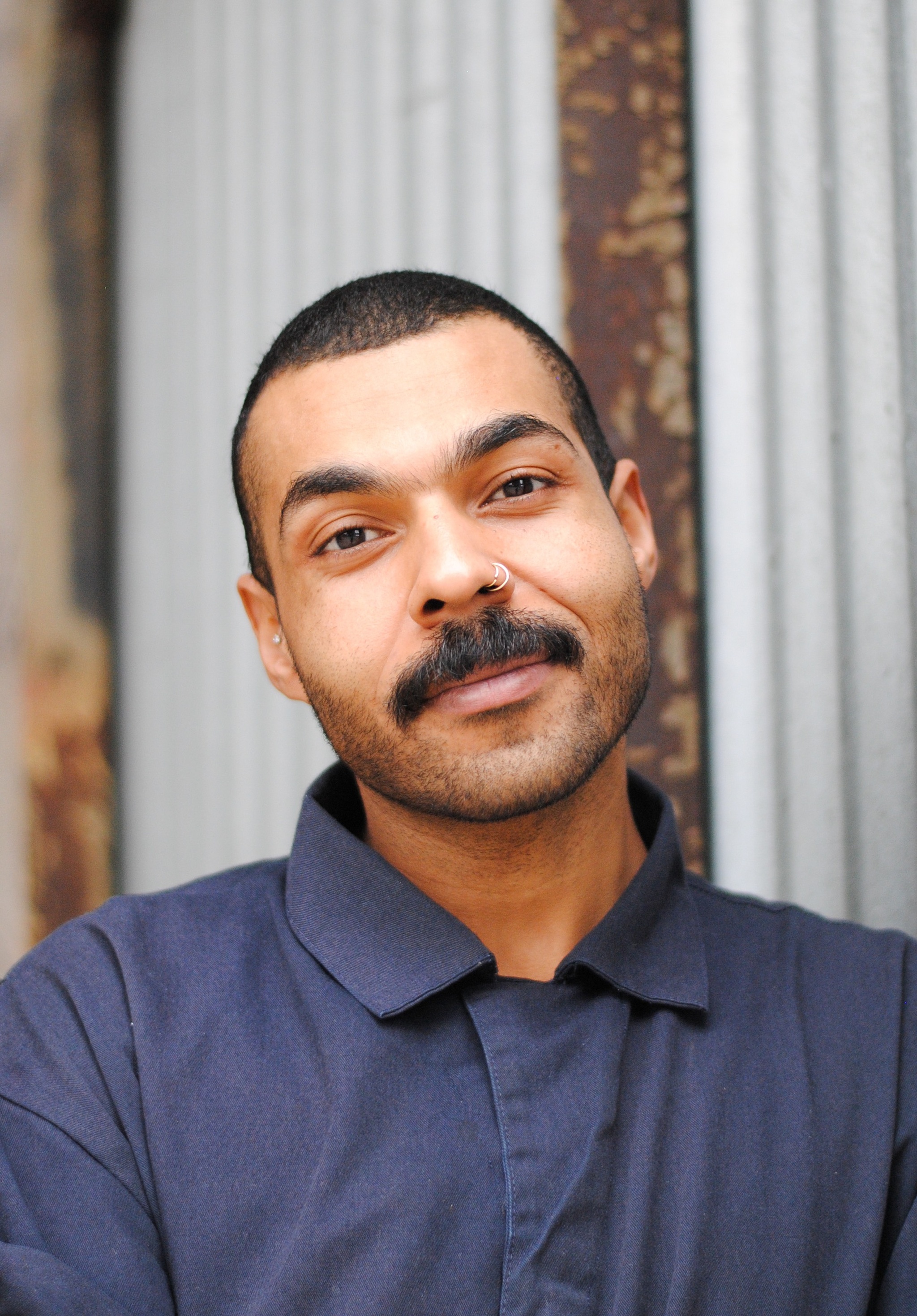 Montana Levi Blanco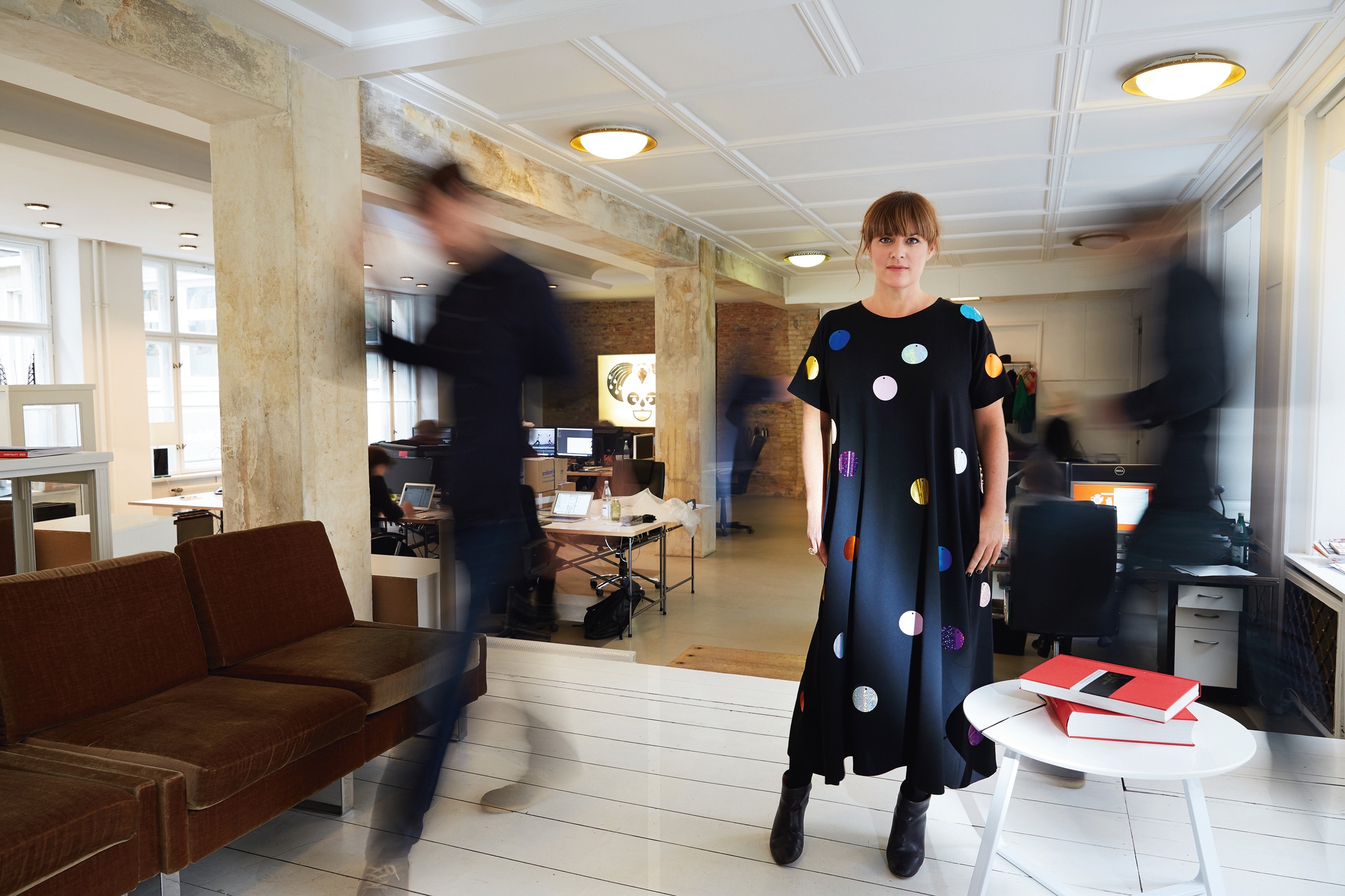 Leigh Sachwitz / flora&faunavisions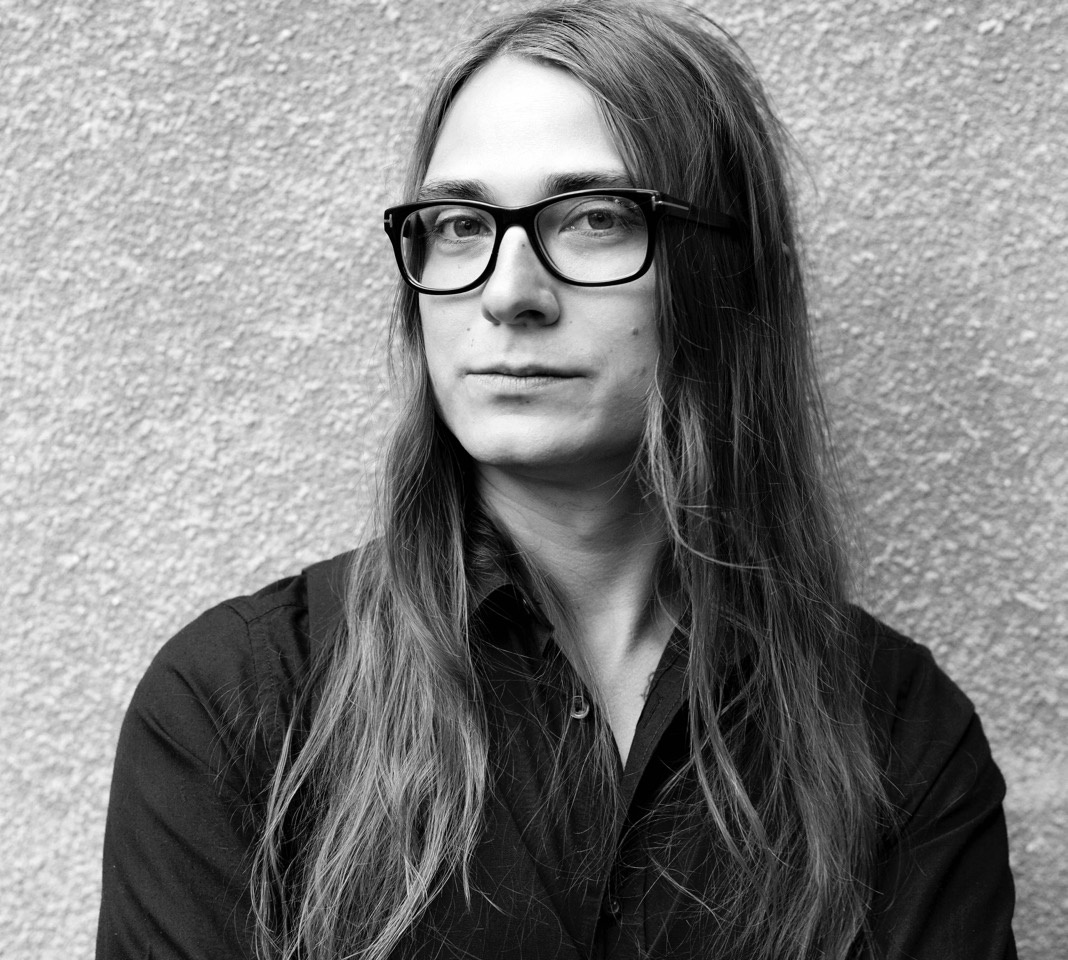 Tobias G. Rylander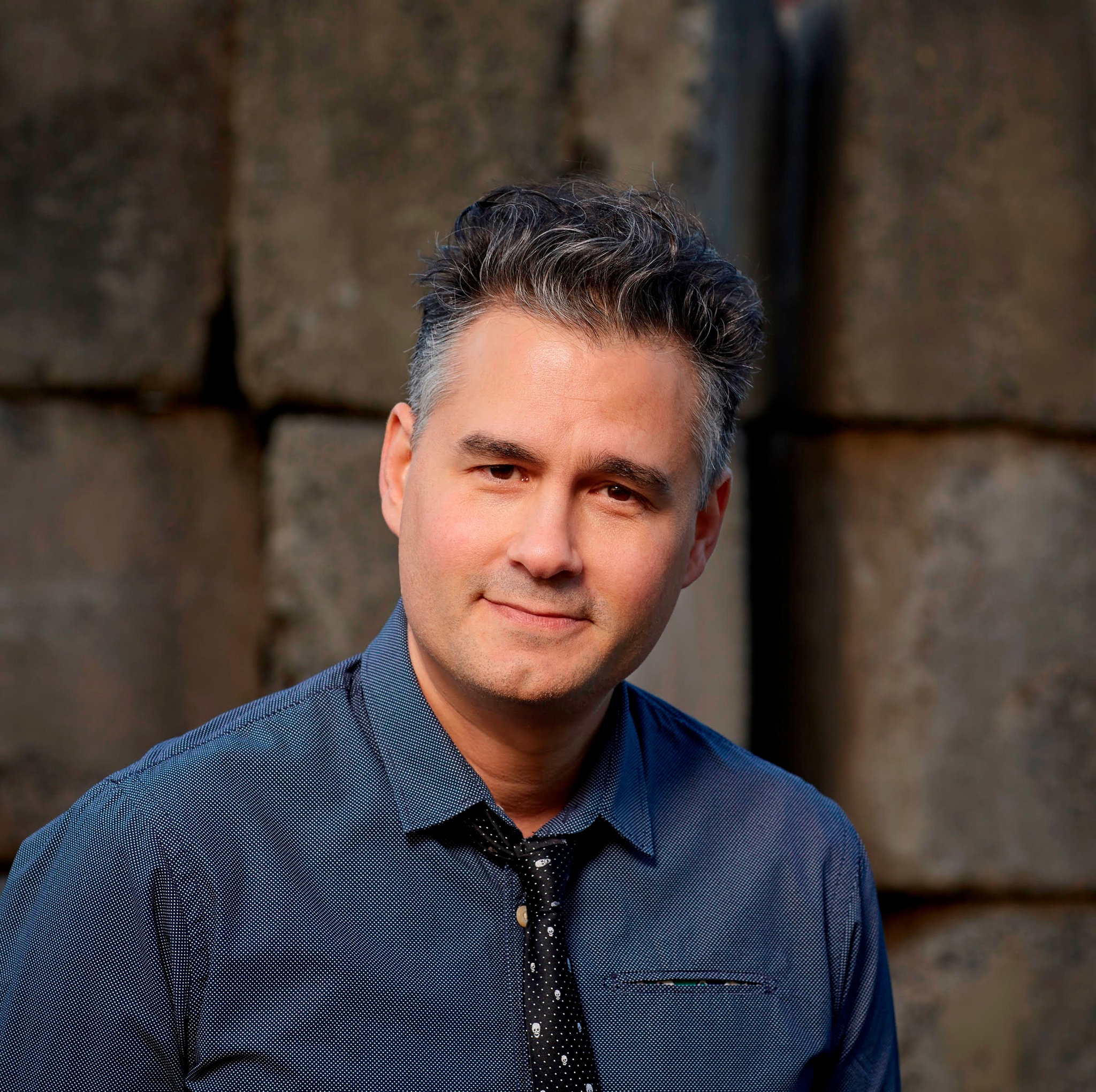 Jeremy Chernick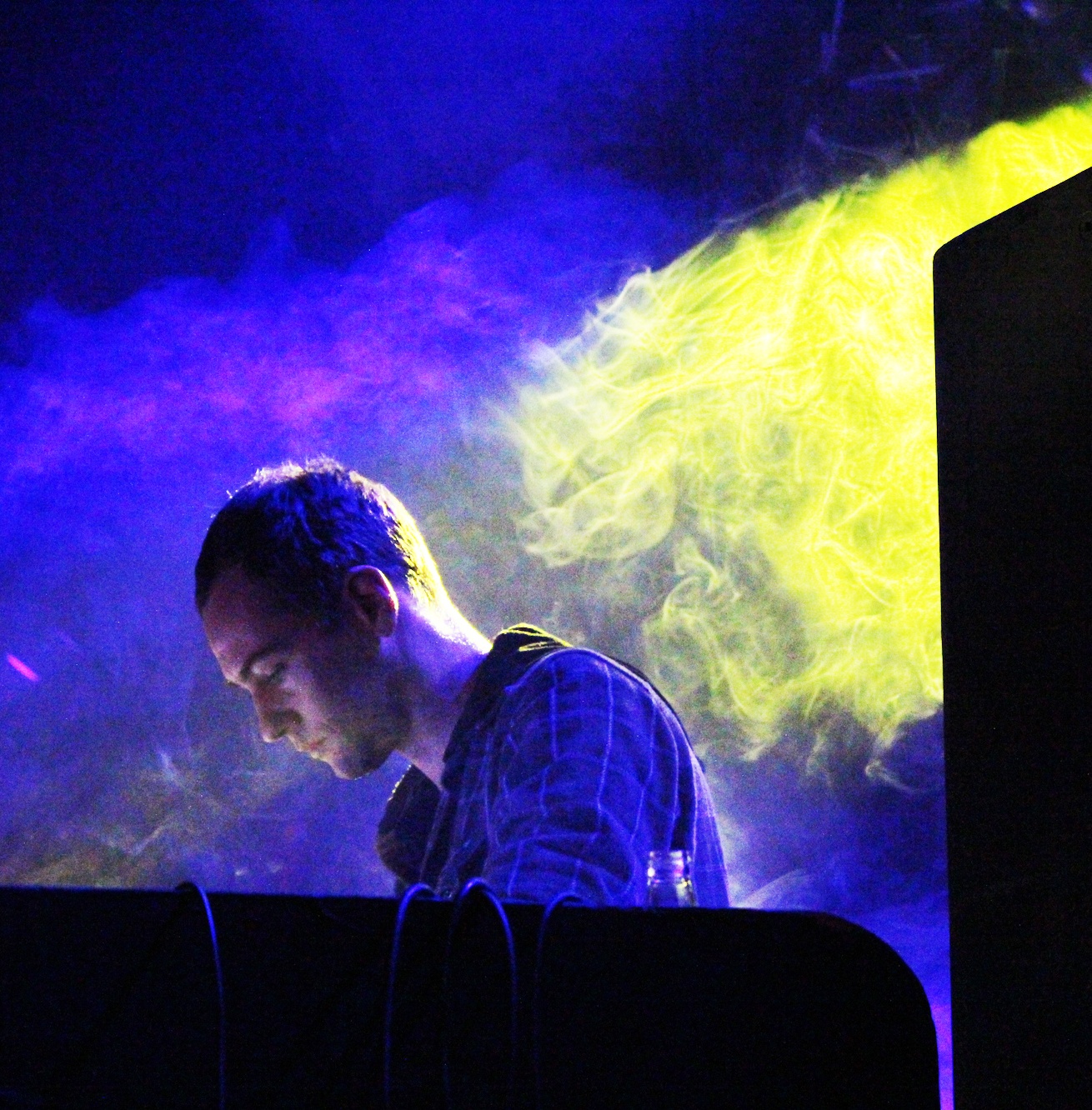 Brandon Wolcott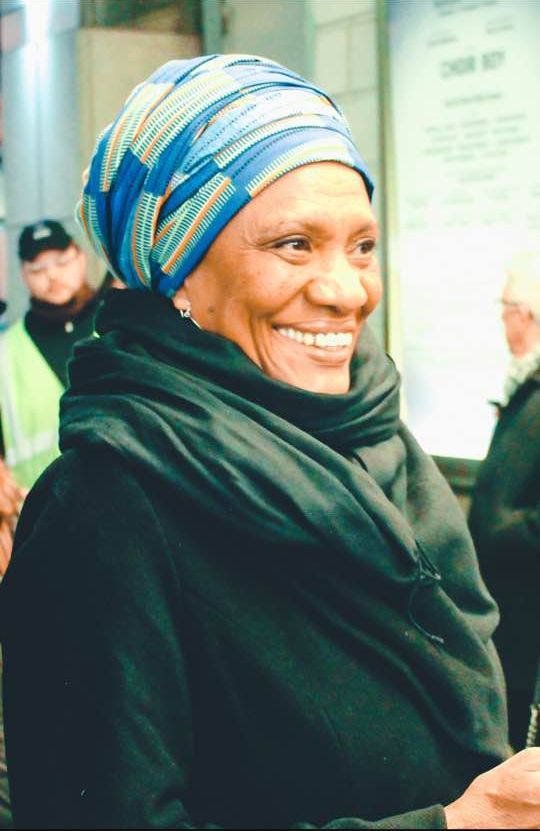 Cookie Jordan
Kristen Paladino
Chen Shi-Zheng
Co-creator and Director
Chen Shi-Zheng is a Chinese-born, US-based opera and film director. He has pioneered a cross-cultural and multidisciplinary theatrical form with over 30 productions commissioned by world-class opera houses and festivals such as Théâtre du Châtelet (Paris), The Royal Opera House (London), The English National Opera (London), Festival d'Automne (Paris), Berlin Festival, Vienna International Festival, Opera Australia, and the Lincoln Center Festival (New York City).
His best-known works include the landmark 20-hour Kunqu opera, Peony Pavilion, which was hailed as one of the most important cultural events of the 20th century, and Monkey: Journey to the West, a circus/theater spectacle collaboration with the celebrated English virtual band, Gorillaz. He also created a modern trilogy in English based on Chinese classics, The Orphan of Zhao, Peach Blossom Fan, and Snow in June.
Chen's classic opera credits include, Monteverdi's Orfeo and Vespro della Beata Vergine (1610), Purcell's Dido and Aeneas, Verdi's La Traviata, Mozart's Così fan tutte, Wagner's The Flying Dutchman, and Tchaikovsky's Eugene Onegin.
He has also directed a wide range of contemporary operas, including John Adams's Nixon in China, Toshio Hosukawa's Matsukaze, and has premiered Judith Weir's Misfortune, Stewart Wallace's The Bonesetter's Daughter, Guo Wenjing's Night Banquet, Euripides's Bacchae, and My Life as a Fairy Tale with music by Stephin Merritt.
In 2007, Chen made his film debut with Dark Matter, starring Meryl Streep and Aiden Quinn, which won the Alfred P. Sloan Prize at the Sundance Film Festival and Best Narrative Feature Film at the Asian American International Film Festival.
Most recently, he directed Turandot on the Sydney Harbor for Opera Australia and a new Beijing opera version of Farewell My Concubine. Currently, he is working on the complete Wagner's Ring Cycle for Opera Australia to be premiered in fall 2020.
Among his many awards, Chen is the first Asian American theatrical artist decorated with the Chevalier des Arts et des Lettres by the French Government.
Jonathan Aibel and Glenn Berger
Co-creators and Writers
Jonathan Aibel and Glenn Berger are the writing and producing team behind some of the most successful family films of the past decade, including the "Kung Fu Panda" series, Spongebob Squarepants: Sponge out of Water, and Trolls. Their films appeal to audiences of all ages, with a combination of character-based comedy, action, and emotion.
Aibel and Berger are currently writing and producing Skydance Animation's Luck, which will hit theaters in 2021. Prior to that they wrote and co-produced Dreamworks Animation's Oscar-nominated musical Trolls, for which they have also written the sequel, which will be released in 2020. They wrote and co-produced Dreamworks's Oscar-nominated Kung Fu Panda and Kung Fu Panda 2, and then came back for thirds, writing and co-producing Kung Fu Panda 3. They also wrote the screenplay of Paramount's The Spongebob Squarepants Movie: Sponge out of Water, as well as its forthcoming sequel.
In addition to their work in film, Aibel and Berger were part of the original staff of the animated Fox hit King of the Hill. They remained at the show for six seasons, and rose to become executive producers, garnering four Emmy nominations and one win.
Nine-time Grammy nominee Sia released the Grammy-nominated This Is Acting to critical acclaim in 2016, and has cemented her role as one of today's biggest stars and sought after live performers. Her unprecedented Nostalgic For The Present Tour was proclaimed "creatively captivating" (Billboard), "magical performance art" (AXS), and "intensely personal." She is one of the most streamed artists in the world and has amassed over 5.3 billion plays on her YouTube channel. Her massive single "Cheap Thrills" was a multi-format global radio hit and was one of the longest running singles at Top 40 in 2016. Along with her own successes, Sia has also written global smashes for today's biggest acts including Beyoncé, Kanye West, Rihanna, Britney Spears, Katy Perry, Zayn, and many more. In 2017, Sia released her first holiday album, Everyday is Christmas, via Atlantic Records. Current projects include LSD—the pop supergroup formed with Labrinth and Diplo whose album was released this year—and her forthcoming motion picture directorial debut Music.
Bobby Krlic
Original Music and Remixes
Bobby Krlic is a British artist, composer, and producer based in Los Angeles. For the better part of the past decade, he has created music under the moniker of The Haxan Cloak, releasing two celebrated full-length albums (2011's The Haxan Cloak and 2013's Excavation) and touring extensively as a solo artist. Krlic has also worked as a collaborator and producer for the likes of Björk, serpentwithfeet, Father John Misty, and Troye Sivan. In 2015, Krlic began collaborating with fellow producer and Oscar-winning film composer Atticus Ross on soundtracks including Almost Holy and Michael Mann's Blackhat. Krlic has since scored a number of network television shows such as Seven Seconds and Shooter. In 2019, Krlic composed the original score for Midsommar, Ari Aster's follow-up to his critically acclaimed debut horror feature Hereditary.
Arca is the pseudonym of shape-shifting Venezuelan artist, singer, DJ, performer, and experimental music composer Alejandra Ghersi. With brutal frankness and daring sincerity, her music and performative acts work to destabilize binaries and resist categorization, instead proposing a third way that incorporates both playfulness and sensitivity.
Akram Khan
Movement Choreographer
Akram Khan is one of the most celebrated and respected dance artists today. In just over 17 years he has created a body of work that has contributed significantly to the arts in the UK and abroad. His reputation has been built on the success of imaginative, highly accessible, and relevant productions such as XENOS, Until the Lions, Kaash, iTMOi (in the mind of igor), DESH, Vertical Road, Gnosis, and zero degrees.
An instinctive and natural collaborator, Khan has been a magnet to world-class artists from other cultures and disciplines. His previous collaborators include the English National Ballet (Giselle, Dust), National Ballet of China, actress Juliette Binoche, ballerina Sylvie Guillem, choreographers/dancers Sidi Larbi Cherkaoui and Israel Galván, singers Kylie Minogue and Florence and the Machine, visual artists Anish Kapoor, Antony Gormley, and Tim Yip, writer Hanif Kureishi, and composers Steve Reich, Nitin Sawhney, Jocelyn Pook, and Ben Frost. Akram has also presented documentaries for Channel 4.
Khan's work is recognized as being profoundly moving, in which his intelligently crafted storytelling is effortlessly intimate and epic. Described by the Financial Times as an artist "who speaks tremendously of tremendous things," a highlight of his career was the creation of a section of the London 2012 Olympic Games Opening Ceremony that was received with unanimous acclaim.
Zhang Jun
Martial Arts Director
Zhang Jun is a martial artist, action actor, and martial arts choreographer. Zhang began to practice kung fu in Shaolin Temple at the age of 11 and won awards throughout his young adulthood before he was discovered as an action actor for Zhang Yimou's blockbuster films Hero and Curse of the Golden Flower. He has been a stunt double for superstars like Jet Li, Andy Lau, and Donnie Yen and has acted in Hollywood movies like The Warrior and the Wolf and The Man with the Iron Fist. In 2007, Zhang choreographed and performed for Chen Shi-Zheng's Monkey: Journey to the West. He also worked on Chen's musical, Double It, years later. Zhang has choreographed action scenes for many movies and television dramas, including Soul of the Sea, The Last Supper, and Xuanzang of Tang Dynasty.
Tim Yip
Original Production Design Concept
As a world-renowned visual artist, art director for stage and film, and fashion designer, Tim Yip continues to explore and communicate his aesthetic concept "New Orientalism," which is his interpretation of ancient culture as a means to inspire the future. He works widely in contemporary art, clothing, theater, film, literature, and other creative fields. For Crouching Tiger, Hidden Dragon, Yip won the Oscar for Best Art Direction and the British Film and Television Academy award for Best Costume Design in 2001.
In the fields of dance, theater, and opera, Yip has collaborated as set designer, costume designer, or both with many world-renowned choreographers, directors, and companies, including Robert Wilson, Franco Dragone, Akram Khan, Zhang Yimou, Stan Lai, Yang Liping, English National Ballet, San Francisco Opera, Cloud Gate Dance Theatre, Contemporary Legend Theatre, Han Tang Yue Fu, Swarovski Troupe, U Theatre, and more. His works have been staged in China, Austria, France, the United States, the United Kingdom, Spain, Japan, and Israel.
Mikiko Suzuki MacAdams
Set Designer
Mikiko Suzuki MacAdams's recent design work has been seen Off Broadway at the Primary Stages, Working Theater, Epic Theater Ensemble, INTAR Theatre, Ensemble Studio Theatre, and the National Asian American Theatre Company; at US regional theaters including Guthrie Theatre, Arena Stage, Barkley Repertory Theatre, the Old Globe,Oregon Shakespeare festival, Long Wharf Theatre, Seattle Repertory Theatre, Intiman Theatre, Actors Theatre of Louisville, Honolulu Theatre for Youth, Cleveland Playhouse, Playmakers Repertory Company, ACT Theatre, Yale Repertory Theatre, Cincinnati Playhouse, Opera Theatre of St. Louis, and Cornerstone Theater Company, Boston Lyric Opera; in Japan at Universal Studio Japan, the Umeda Arts Theatre, Nissay Theatre, Nissay Opera, Nikikai Opera, Suntory Hall, Aichi Triennale in Nagoya, Kanagawa Prefectural Hall and Biwako Hall; and on US national tour with Dirty Dancing.
As an associate scenic designer, her credits on Broadway include My Fair Lady, Fiddler on the Roof, The King and I, The Bridges of Madison County, Golden Boy, That Championship Season, Women on The Verge of a Nervous Breakdown, Next Fall, and Joe Turner's Come and Gone; and in the West End: South Pacific and The King and I. US, UK, and international tour credits include The King and I, Fiddler on the Roof, The Bridges of Madison County, The Light in the Piazza, and South Pacific. MacAdams teaches at Rutgers University and received an MFA from Yale School of Drama.
Montana Levi Blanco
Costume Designer
Montana Levi Blanco is a Brooklyn-based costume designer from New Mexico. Off-Broadway credits include Ain't No Mo' (Public); Strange Loop (Playwrights); Fairview and Is God Is (Soho Rep); Daddy (Vineyard/New School); Fabulation, The Death of the Last Black Man, and In the Blood (Signature); The House That Will Not Stand, Red Speedo, and Nat Turner (NYTW); Pipeline, Ghost Light, and War (Lincoln Center); He Brought Her Heart Back in a Box (TFANA); Eddie & Dave (Atlantic); and O, Earth (Foundry). Levi Blanco is a graduate of Oberlin College, Brown University, and the Yale School of Drama, and has won Sam Norkin Special Drama Desk, Lucille Lortel, and Obie Awards.
Leigh Sachwitz / flora&faunavisions
Video Designer
Leigh Sachwitz is an artist as well as the owner and creative director of both the internationally renowned and award-winning StudioLeighSachwitz and flora&faunavisions Studio for Design. Specializing in visual design, stage installations, artistic direction, and multimedia design for live music, theater and opera performances, fashion shows, and corporate events, StudioLeighSachwitz designs for a international clients including Audi, Diesel, Boss, Olympus, and Audemars Piguet. Sachwitz also collaborates with the Berlin Philharmonic, Sydney Opera House, Bregenz Festival, Royal Opera House, ENO, Lithuanian National Opera, San Francisco Opera, Beijing Music Festival, and the Walker Arts Center to name but a few. As the creative director of flora&faunavisions, she has worked with bands and artists all over the world. Since 2015 she is the principal show designer for the internationally famous DJ Solomun. Sachwitz is also the creative director for the current Paul Kalbrenner world tour.
Showcasing her work as an artist, Sachwitz artistically directed the Perspective Playground exhibition, which premiered at the Palais de Tokyo in Paris. Her acclaimed installation INSIDEOUT has been shown in many countries throughout the world. Sachwitz and flora&faunavisions have won design awards including Best Exhibition Design for the Photography Playground exhibition. Recent publications of her work include appearances in Frieze Magazine and The Cool Hunter. Sachwitz's previous collaborations with director Chen Shi-Zheng include Farewell My Concubine (Beijing Music Festival 2018), A Chinese Home (Sydney Festival), La Traviata (Vilnius), L'incoronazione di Poppea (ENO), Kronos Quartet (Tour), The Hegemon King Says Farewell to his Queen (Beijing), The Bonesetter's Daughter (San Francisco), Miss Fortune (Bregenz/ London), Double It (New York/ China), and Turandot (Sydney Harbour).
Tobias G. Rylander
Lighting Designer
Swedish-born, Los Angeles-based lighting designer Tobias G. Rylander began his career on the technical side of the industry for several years as a lighting technician at local lighting companies and at the Swedish Royal Opera. In 2007, he begin to design and tour with European acts such as Lykke Li, Fever Ray, and Miike Snow. Within just a few years, he gained worldwide recognition as a highly innovative, daring, and accomplished lighting and live show conceptual design, working with acts such as The xx, Mark Ronson, Phoenix, and the Strokes.
Rylander has recently branched out into the fashion world, designing runway shows and events for clients like Balenciaga and Calvin Klein. He continues to create stage and lighting designs most recently for acts such as The 1975, Robyn, FKA Twigs, London Grammar, Little Dragon, and Skepta. His most recent work is an multisensory art installation in collaboration with Karen O and Danger Mouse at the Marciano Art Foundation in Los Angeles. Rylander was awarded the prestigious Knights of Illumination 2016 award for his work with The 1975.
Jeremy Chernick
Special Effects Designer
Jeremy Chernick has worked on over 50 Broadway shows, most recently Beetlejuice, Oklahoma, King Lear, and Hadestown, as well as Frozen and Aladdin for Disney. In London's West End, his credits include Harry Potter and Let the Right One In. He has also worked with performing arts institutions across the globe. In 2014, his work was featured at the Museum of Arts and Design in New York. Chernick serves as head designer for J&M Special Effects in Brooklyn.
Brandon Wolcott
Sound Designer
Brandon Wolcott is a sound artist, DJ, and designer based in Brooklyn. Selected theater credits include Dance Nation and The Profane (Playwrights Horizons); Home and Good Swimmer (BAM Next Wave); The Fever and The Record (600 Highwaymen, Under the Radar); Counting Sheep (3LD); Signature Plays, Everybody, and Venus (Signature); The Nether (MCC); The Good Person of Szechwan and Titus Andronicus (The Public); After the Blast, Kill Floor, and Plot Points (Lincoln Center); Kansas City Choir Boy (Prototype Festival, HERE Arts Center); Kiss the Air and Habeas Corpus (Park Avenue Armory); The Tenant and Confidence Man (Woodshed Collective); and The Seagull (Lake Lucille). Wolcott has collaborated with Marina Abramovic, Laurie Anderson, David Byrne, Faye Driscoll, Nicolas Jaar, Elizabeth Streb, Woodshed Collective, and many others.
Cookie Jordan
Hair, Wig, and Makeup Designer
Cookie Jordan's Broadway credits include Choir Boy, The Cher Show, Once On This Island, Sunday in the Park with George, In Transit, Eclipsed, Side Show, After Midnight, Fela!, A View From the Bridge, and South Pacific. Off-Broadway credits include The Secret Life of Bees, Boseman and Lena, Fabulation, Our Lady of 121st Street, In the Blood, Daddy, Twelfth Night, A Midsummer Night's Dream, An Octoroon, Is God Is, and Fairview (Soho Rep.). In television, she has been nominated for an Emmy Award for makeup design for NBC's The Wiz Live. Jordan is the recipient of a 2019 Obie Award.
Kristen Paladino
Casting Director
A casting industry veteran, Kristen Paladino launched the full-service casting company Paladino Casting in 2002. On the forefront of the casting and entertainment worlds, Paladino and her team have held thousands of castings worldwide for projects of every kind in the performing arts. Paladino Casting's films have screened at the world's top film festivals including Sundance, AFI, Tribeca, Cannes, SXSW, the Venice Biennial, LA Film Fest, NYFF, Slamdance, Palais De Tokyo, and more.
Thanks to master martial arts choreographer Yuen Woo-Ping
Principal Cast (in order of appearance)
PeiJu Chien-Pott 季綾 (Little Lotus [Prologue; Act 1, Scenes 4 – 5; Act 2])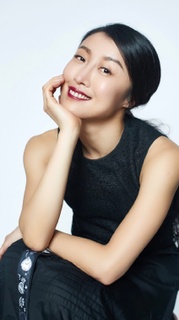 PeiJu Chien-Pott 季綾 is an internationally acclaimed contemporary dance artist from Taiwan, celebrated particularly for her work as a principal dancer for the Martha Graham Dance Company. Described as "the most dramatically daring and physically chameleonesque Graham dancer of her generation" (Musical America), she has received many prestigious international recognitions, including a Bessie Award, Positano Premia La Danza for Best Contemporary Dancer, being chosen as the honoree of Women's History Month by Hudson County, being named one of the Best Performers in 2014 and 2017 by Dance magazine, and the Capri International Award 2018. LingLing was selected as a young influencer in the performing arts by Asia Tatler's Generation T List in 2018 and 2019.
Photo: Kair Chen.
Dickson Mbi studied at Lewisham College and London Contemporary Dance School. He is a world-renowned dancer in the hip hop dance community, best known for his popping skills, which are integral to his work today. Working with artists like Russell Maliphant and Boy Blue Entertainment, he was featured in the Lucozade Revive advertisement in 2012 and was nominated for Best Achievement in Dance at the UK Theatre Awards. Mbi was also nominated for the Emerging Artist and Outstanding Male Performer (Modern) awards at the National Dance Awards Critics Circle 2017, as well as the Times Breakthrough Artist award at the South Bank Sky Arts Awards 2018.
Photo: Woon-Shik Lee.
David Patrick Kelly (Lone Peak)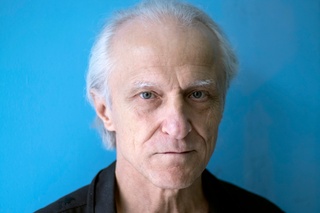 David Patrick Kelly's Broadway credits include Thérèse Raquin, Once, Uncle Vanya (Roundabout), Twelfth Night, The Government Inspector, and Working. Off-Broadway credits include Miss You Like Hell, Everybody, Pearls for Pigs, The Cure, Film Is Evil / Radio Is Good, The Mind King, When I Come to Die, Marlowe, Anadarko, The Glorious Ones, Ghosts, and Lobster Alice. Select film credits include O.G., Chi-Raq, John Wick, Flags of our Fathers, The Longest Yard, K-Pax, Last Man Standing, Crooklyn, The Crow, Malcolm X, Wild at Heart, Dreamscape, Commando, and The Warriors. His television credits include Twin Peaks, Feed the Beast, Succession, The Blacklist, Blue Bloods, Gossip Girl, and Louie. He is the recipient of an Obie Award for Sustained Excellence.
Photo: Zen Lael.
Jasmine Chiu 赵明 (Young Little Lotus [Act 1, Scenes 1 – 3] / Little Phoenix)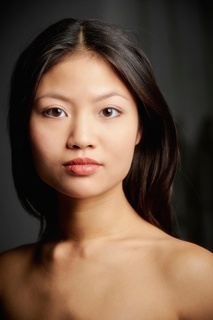 Jasmine Chiu 赵明, a native of Hong Kong, began her training at the Richmond Academy of Dance in Vancouver. She went on to receive her BFA in dance from the Boston Conservatory where she performed the works of Bill T. Jones, Francesca Harper, Gerald Arpino, Trey McIntyre, and Karole Armitage. Since graduating, she has applied her dance training to projects both traditional and experimental—from Elisa Monte Dance and the Chase Brock Experience to Anthea Hamilton's immersive Tate Britain installation, The Squash. Exploring the discipline of martial arts has allowed her to reconnect with her heritage through the art of dance. She dedicates her performance to her late grandfather Louis Cha.
Photo: Peter Kaskons.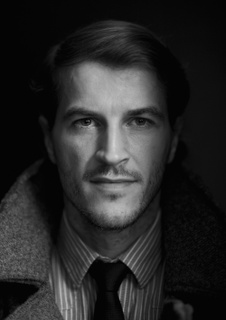 David Torok is a German-born action actor, fight choreographer, and world-class martial artist who has worked with some of the top names in the action movie industry, including Jackie Chan, Donnie Yen, and Sammo Hung, as well as performed in Cirque Du Soleil's blockbuster show KÀ at the MGM Grand in Las Vegas. As an admirer of Chinese history and culture, Torok started his training in the Chinese martial arts at an early age, studying a variety of traditional kung fu styles followed by the rigorous training regimen of the Beijing Opera and a successful career as a professional Wushu athlete.
Photo: Milo Sciaky.
Ji Tuo 纪托 (Little Dragon)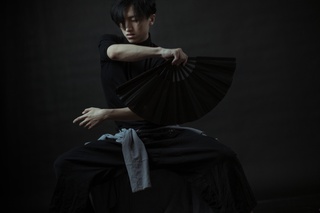 Born in China, Ji Tuo 纪托 is a Beijing-based dancer. Starting his dance training at a young age, Ji studied in Beijing Contemporary Music Academy and then came to the US to further his dance education at the Broadway Dance Center in New York. Over the years, he has cultivated a strong personal style by integrating popping, hip hop, and contemporary dance into his movement. He has performed solo dance at the Beijing Concert Hall and Shanghai International Contemporary Dance Showcase, and has appeared in many renowned dance competitions on Chinese national television. Dragon Spring Phoenix Rise marks his American theatrical debut.
Photo: Beijing Lao Zhao.
Chorus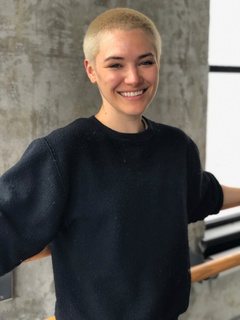 Kacie Boblitt has been dancing and performing in New York City for eight years. Her professional experience includes touring nationally and internationally with Keigwin + Company and Schoen Movement Company, Fiddler on the Roof (2016 Broadway revival), and Punchdrunk's Sleep No More.
Photo: Emily Schoen.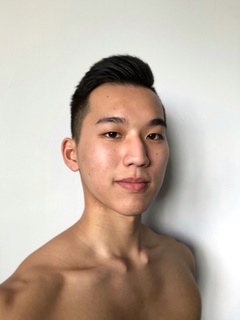 Conner Chew was born in 1999 in Honolulu, Hawaii. He attended Mid-Pacific Institute and is currently attending the Juilliard School. He has participated in intensives with Tom Weinberger and Shannon Gillen. He has also performed works by choreographers Bryan Arias, José Limón, and Martha Graham.
Photo: Todd Baker.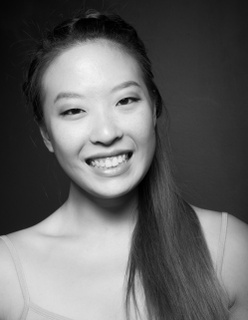 Erika Choe is a creative strategist who researches, designs, and problem-solves through interdisciplinary approaches. She graduated from the University of Virginia with high distinctions and the Ruth Caplin's Award for Artistic Excellence. Choe's performance credits include Yin Yue and Lyric Opera of Chicago, and her commissioned choreography has been featured on various platforms.
Photo: Eddo Photography.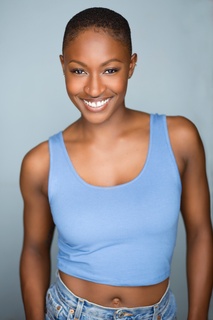 Los Angeles native and New York-based artist Coral Dolphin has been honing her career in the arts for over 15 years. She began her acting / dance training at the Debbie Allen Dance Academy. In 2010, she became a member of Ballet Hispanico's second company. She later joined Ronald K. Brown / Evidence. In 2014, Dolphin began working with Madonna, Janet Jackson, and Beyoncé. Dolphin is now taking on directing and choreographing as she works for Lenny Kravitz, Kali Uchis, and Miguel.
Photo: Jason Weston (Dirty Sugar).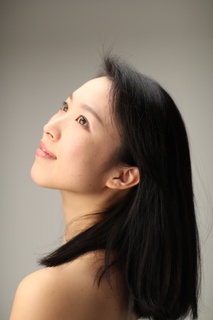 Originally from Japan and trained in the Martha Graham School, Yuriko Hiroura has appeared at numerous venues and international festivals, including Mexico FIDCDMX, Bryant Park, and Battery Dance Festival. Throughout the years, she has worked with artists and companies including Graham 2, Julia Ehrstrand, Cross Move Lab, InTW (Taiwan), LaneCoArts, and others.
Photo: Hoashi Keiichiro.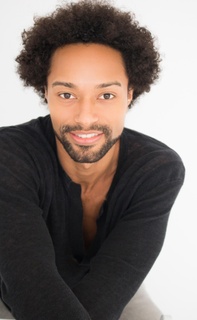 Abdiel Jacobsen, born in Côte d'Ivoire, is a former principal dancer of the Martha Graham Dance Company performing major roles in Graham's iconic repertoire as well as new works by Nacho Duato, Robert Wilson, Sidi Larbi Cherkaoui, Sonya Tayeh, Luca Veggetti, Doug Varone, and others. He has been a guest artist with the Lar Lubovitch Dance Company, Buglisi Dance Theater, Cecilia Marta Dance Company, and Gotham Chamber Opera. He is a ballroom and Latin dance champion and a Fulbright Specialist Recipient.
Photo: Mallory Pettee.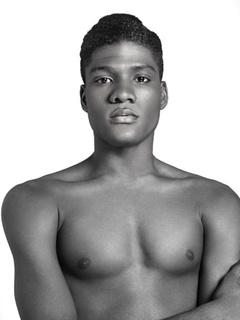 Elijah Laurant was born and raised in Southern California and began his training at Zeneith Performing Arts Center in Long Beach under the director Nyiki Swain and Janette McGhee. Laurant danced with Diane Lauridsen in South Bay Ballet as a company member and student and attended the Ailey School on full scholarship (2014 – 16). Laurant has worked with numerous choreographers including Kim Borogra, FDA, Matthew Rushing, Wendi Baity, Tiffany Billings, Christopher Rudd, Roberto Villanueva, Joshua Beamish, Helena Simonaue, jmtw, and Stephen Petronio.
Photo: Sarah Silver.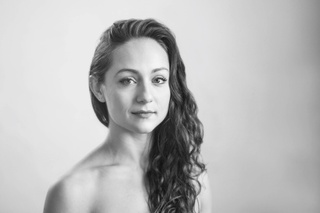 Carley Marholin trained at Greater Hartford Academy of the Arts before receiving her BFA from LIU Brooklyn. She was a member of Bradley Shelver Contemporary Dance Theater, the Steps Repertory Ensemble, and Graham 2. She performed and apprenticed with Martha Graham Dance Company and is currently a member of Abarukas.
Photo: Brigid Pierce.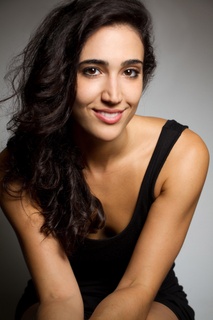 Marla Phelan, a Juilliard graduate, danced internationally with Hofesh Shechter and Aszure Barton. She played Lady Macbeth in Punchdrunk's Sleep No More and debuted on Broadway in Bartlett Sher's revival of Fiddler on the Roof. Phelan dances in film, on television, and in fashion and is an emerging choreographer. Phelan thanks The Shed and Akram Khan.
Photo: Stephanie Crousillat.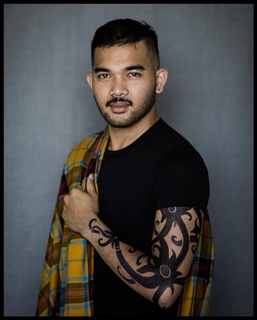 Born in the town of Limbang, Sarawak, in Malaysia in 1991, Raziman Sarbini is Kedayan by ethnicity. He started his dance training in 2010 at the National Academy of Arts, Culture, and Heritage (ASWARA) Malaysia. The multi-faceted training included intensive study for five years in Malay, Chinese, and Indian classical and folk dance, ballet, and contemporary dance.
Photo: Mooreyameen Mohamad.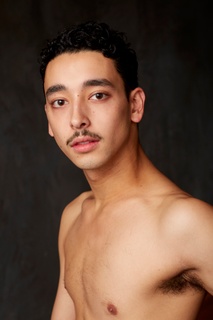 Jacob Thoman is from Cincinnati and trained and performed with Exhale Dance Tribe and Cincinnati Ballet before joining the Juilliard School's class of 2019, under the direction of Larry Rhodes and Alicia Graf Mack. Thoman has performed works by Crystal Pite, Alejandro Cerrudo, and Stefanie Batten Bland, among others.
Photo: Gregory Costanzo.
Born and raised in Media, Pennsylvania, Xavier Townsend started his dance training at an early age focusing on ballet and modern dance. He went to Point Park University and later finished his studies at Peridance Capezio Center in New York City. Townsend has worked for many choreographers in New York and on Newsies (Media Theatre).
Photo: Juan Michael-Porter II.
Bret Yamanaka, Dance Captain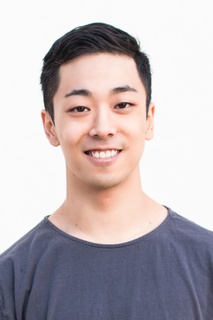 Bret Yamanaka is originally from Carlsbad, California. He graduated with honors in 2015 from UC Irvine. He worked as Donald McKayle's choreographic assistant and rehearsal director until McKayle's passing. Yamanaka has trained at programs with Hubbard Street, San Francisco Conservatory, and Springboard Danse Montréal. He has performed works by Crystal Pite, Sharon Eyal, Alejandro Cerrudo, Nacho Duato, and Donald McKayle.
Photo: Jazley Faith.
Lani Yamanaka, Dance Captain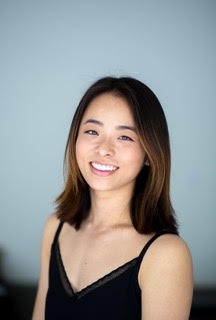 Lani Yamanaka is a San Diego native. She grew up training and competing in both dance and judo and graduated from UC Irvine with BFAs in dance performance and choreography. Yamanaka has danced professionally with ODC / Dance, Entity Contemporary Dance, and Daniel Ezralow, and is signed with Go 2 Talent Agency.
Photo: Eric B. Photos.
Co-conceived and directed by Chen Shi-Zheng 陈士争
Co-conceived and written by Jonathan Aibel and Glenn Berger
Sia, Songwriter
Bobby Krlic, Original Score and Sia Songs ("Lullaby," "Bird Set Free," "Out There," "Courage")
Arca, Original Club Music and Sia Songs ("The Greatest I and II," "Chandelier")
Akram Khan, Movement Choreographer
Zhang Jun 张俊, Martial Arts Choreographer
Tim Yip, Original Production Concept Design
Mikiko Suzuki MacAdams, Set Designer
Montana Levi Blanco, Costume Designer
Leigh Sachwitz / flora&faunavisions, Video Designer
Tobias G. Rylander, Lighting Designer
Jeremy Chernick, Special Effects Designer
Brandon Wolcott, Sound Designer
Cookie Jordan, Hair Designer
Kristen Paladino, Casting Director
Ruthy Inchaustegui, Rehearsal Director
Eli Brueggemann, Music Director
Joy Alpuerto Ritter, Associate Choreographer
Lisa Giobbi, Aerial Movement Coordinator
Rongchao Wang, Gao Yuchi, Longqiang Xu, Junqiang Yan, Wang Yu, Martial Arts Assistants
Ira Mandela Siobhan, Assistant Choreographer
Joo Hyun Kim, Jungah Han, Associate Set Designers
Chen-Wei Liao, Fun Zhang, Assistant Set Designers
Jin Yau, Assistant to Tim Yip
Kate Stack, Props Coordinator
Luke Simcock, Costume Coordinator
Jessica Crawford, Assistant Costume Designer
Lukas Müller, Video Content Editor
Peter Lockwood, LX Programmer
Paul Vershbow, Video Programmer
Chris LaBudde, Fly Automation Operator
Tom Tracey, SFX Assistant
Tyler Kieffer, Assistant Sound Designer
Elias Prince, Hair Assistant
Olivia Belluck, Film
Michelle Xinyi Zhang, Casting Assistant
Stefan Carrillo, Head Carpenter
Colin Roche, Head Rigger
Ann Comanar, Head Wardrobe
Stuart Burgess, Head Electrician
Jim van Bergen, Head Audio
Ian Crawford, Head Video
Hongyu Guo Silver, Company Manager
Haochen Michael Yang, Assistant to the Director
Jonathan Bach, Production Assistant
Scott Leff, Production Intern
Skye Morse-Hodgson, Production Runner
Scenery provided by Proof Productions
Video equipment provided by Sound Associates, Inc.
Additional lighting equipment provided by 4Wall Lighting
Special Effects provided by J&M Special Effects
Flying Effects provided by TAIT Towers
Additional sound equipment provided by Sound Associates, Inc.
Costumes provided by Colin Davis Jones, Studios, Timberlake Studios Inc., Fritz, Masten, Victoria Bek, Faye Richards, Marion Talan, Tomoko Naka, Amber Wright, Amanda Bouza, and Chris Hynds
McKenna Duffy, Tiffany Chen, Assistant Costume Coordinators
Michael Zhang, Physical Therapy
Chris Robertson, Music Clearances
Jason Brouillard, Production Stage Manager*
Krystal Roccaro, Stage Manager*
Michelle Scalpone, Stage Manager*
Alex Poots, Artistic Director and CEO
Laura Aswad, Producer
Marc Warren, Director of Production
Isaac Katzanek, Production Manager
Joe DiMartino, Technical Director
Sarah Pier, Production Supervisor
Stephanie Quaye, Associate Producer
Heli Soell, Production Coordinator
Production Team Bios
Jason Brouillard's Broadway credits include Big Fish, Spider-Man, The Best Man, Bonnie & Clyde, Baby It's You, West Side Story, Jersey Boys, LoveMusik, Hairspray, Frog and Toad, Dance of The Vampires, and The Civil War. He has worked on tours for An Evening with Patti LuPone & Mandy Patinkin, John Lithgow: Stories by Heart, Ragtime, Company, and Chess. Off-Broadway credits include Sakina's Restaurant, Trip of Love, Satchmo At The Waldorf, The Cocoanuts, and If I Forget. Additional credits include Ever After (Alliance Theatre); Half Time (Paper Mill Playhouse); Bullets Over Broadway and Grumpy Old Men (Ogunquit Playhouse); In The Heights (Westport Country Playhouse); and Part of the Plan (Tennessee P.A.C.), featuring the music of Dan Fogelberg.
Krystal Roccaro's Off-Broadway credits include Newsical, Naked Boys Singing!, The Marvelous Wonderettes, Addy and Uno, Night of the Living Dead! The Musical, and Perfect Crime. She completed her BFA at Hofstra University. Many thanks to Kristen Paladino, Laura Aswad, her parents, and Kevin.
Michelle Scalpone's Broadway credits include Fish in the Dark, Matilda, Forever Tango, and Chaplin. Tour credits include Matilda and Jersey Boys. Scalpone's New York credits include Sakina's Restaurant, Jerry Springer the Opera, Satchmo at the Waldorf, The Public Theater, Women's Project, Atlantic, Rattlestick, and New York City Opera. Her television credits include Encore! (Disney+) and NBC's The Wiz Live. Regional credits include Little Dancer (Kennedy Center), Goodspeed, Williamstown, and Old Globe. Scalpone received her education at the University of Arizona and the Juilliard School.
Lisa Giobbi's Lisa Giobbi Movement Theatre has performed extensively throughout the world including La Scala, The Joyce Theatre, La Fenici, Wintergarten and Winspear Opera House. Giobbi has choreographed and performed with Pilobolus, Martha Clarke, Big Apple Circus, Momix, and Gerald Thomas, among others. LGMT develops aerial track dance productions at The Muse, Brooklyn.
Joy Alpuerto Ritter graduated from the Palucca School in Dresden, Germany and has been working as a dancer in companies such as the Akram Khan Company, Wangramirez, and Cirque du Soleil. She is an assistant choreographer for Akram Khan and also creates her own choreographic work with her versatile background in contemporary, folk, and urban dance.
Born and raised in Peru, Ruthy Inchaustegui has worked as a performer for 27 years, since appearing on Madonna's 1993 Girlie Show tour. Inchaustegui was part of the original cast of Mambo Kings (Broadway) as well as De La Guarda (Off Broadway). Cirque du Soleil enlisted her expertise for Michael Jackson: The Immortal World Tour. She was the main stunt double for Halle Berry in Catwoman. Among other choreography credits, she has contributed on film to High School Musical: China, I Am Somebody, and Go for It; on stage to PINK's Fun House tour and Ricky Martin's Las Vegas residency show; and in theater to The Bonesetter's Daughter (San Francisco Opera), Eugene Onegin (Spoleto Festival, 2017), and On Your Feet (Gateway).
Location and dates
This event takes place in The McCourt.
Tuesday – Friday at 8 pm
Saturday at 2 pm and 8 pm
Sunday at 3 pm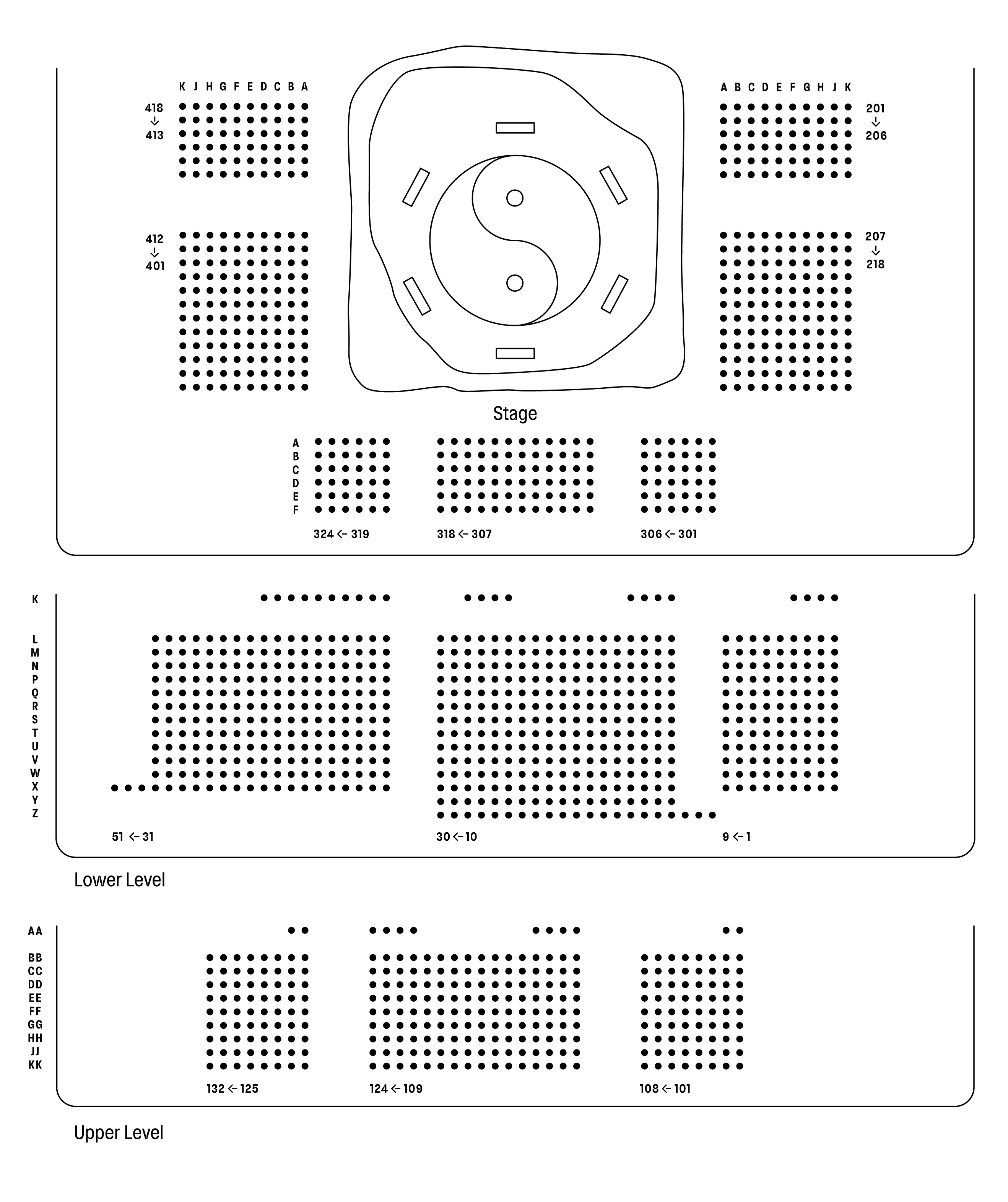 Details
Running time: 100 minutes, with a brief intermission

This performance includes the use of strobe lights and haze effects

This performance has reserved seating, including stage seating
Membership does not guarantee ticket availability, so we encourage you to book early

All tickets sales are final; times and performers are subject to change

Wednesday matinee performances are cancelled
Acknowledgments
The Shed thanks Caius Pawson, Hannah Partington, Farooq Chaudhry, Amy Sharkey, Jonathan Daniel, David Russell, Jonathan Dickens, Olivier Sultan, Adriana Alberghetti, Amy Hasselbeck, George Freeman, Yanni Gao, and Nike.
Special thanks to master martial arts choreographer Yuen Woo-Ping
Chen Shi-Zheng thanks Ovationz Productions Inc., Beijing A-Z Production Co., Ltd., Audrey Xinyi Li, Joan Pierpoline, Cui Qiao, Zhu Yan, Lei Yan, Li Lin-Xiao, An Tong, Xu Jing Ya, and Xiao Linyue. Special thanks to Forte Prep Academy, KIPP Washington Heights Middle School, NYC Guitar School, and Uptown Stories.
Rehearsed at the New 42nd Street Studios

*Member of Actors' Equity Association, the Union of Professional Actors and Stage Managers in the United States.
Thank you to our partners

The Official Airline of The Shed is

The Founding Bank of The Shed is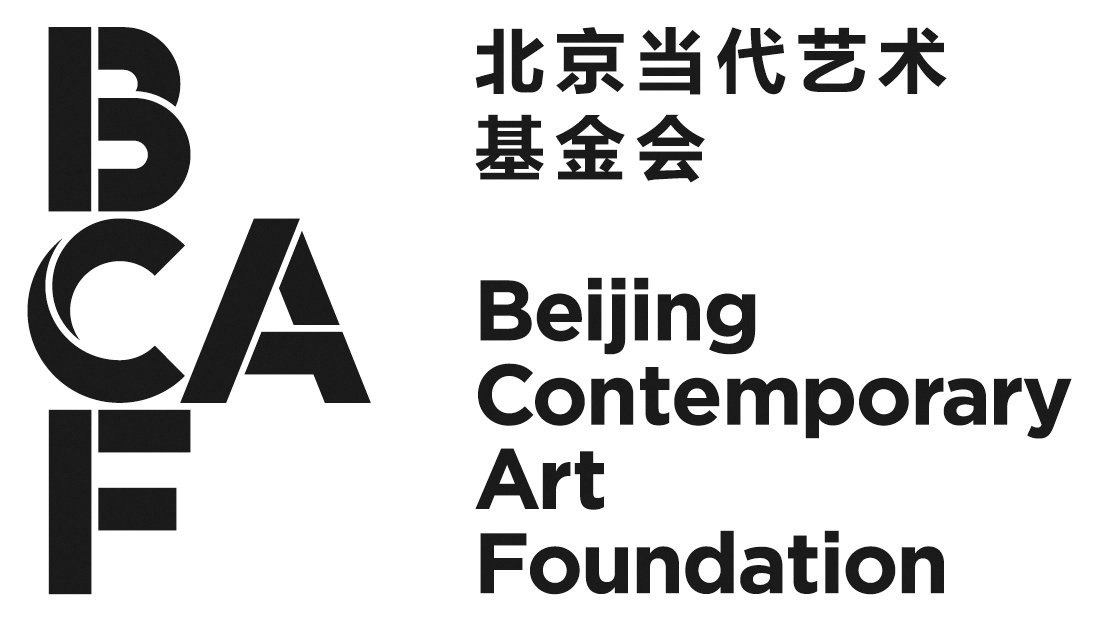 Support for Dragon Spring Phoenix Rise is provided by
The creation of new work at The Shed is generously supported by the Lizzie and Jonathan Tisch Commissioning Fund and the Shed Commissioners.
Major support for live productions at The Shed is provided by the Charina Endowment Fund.