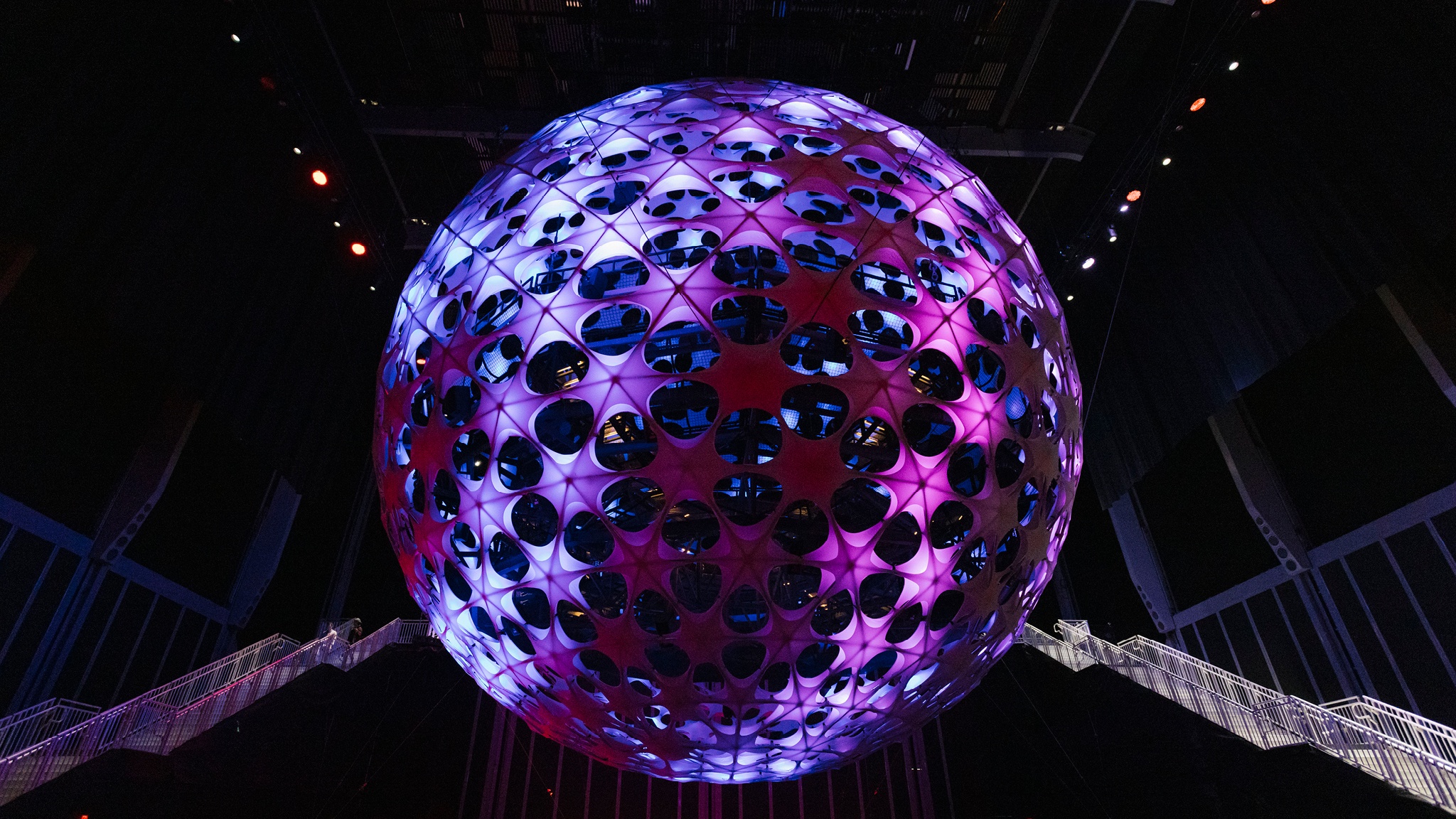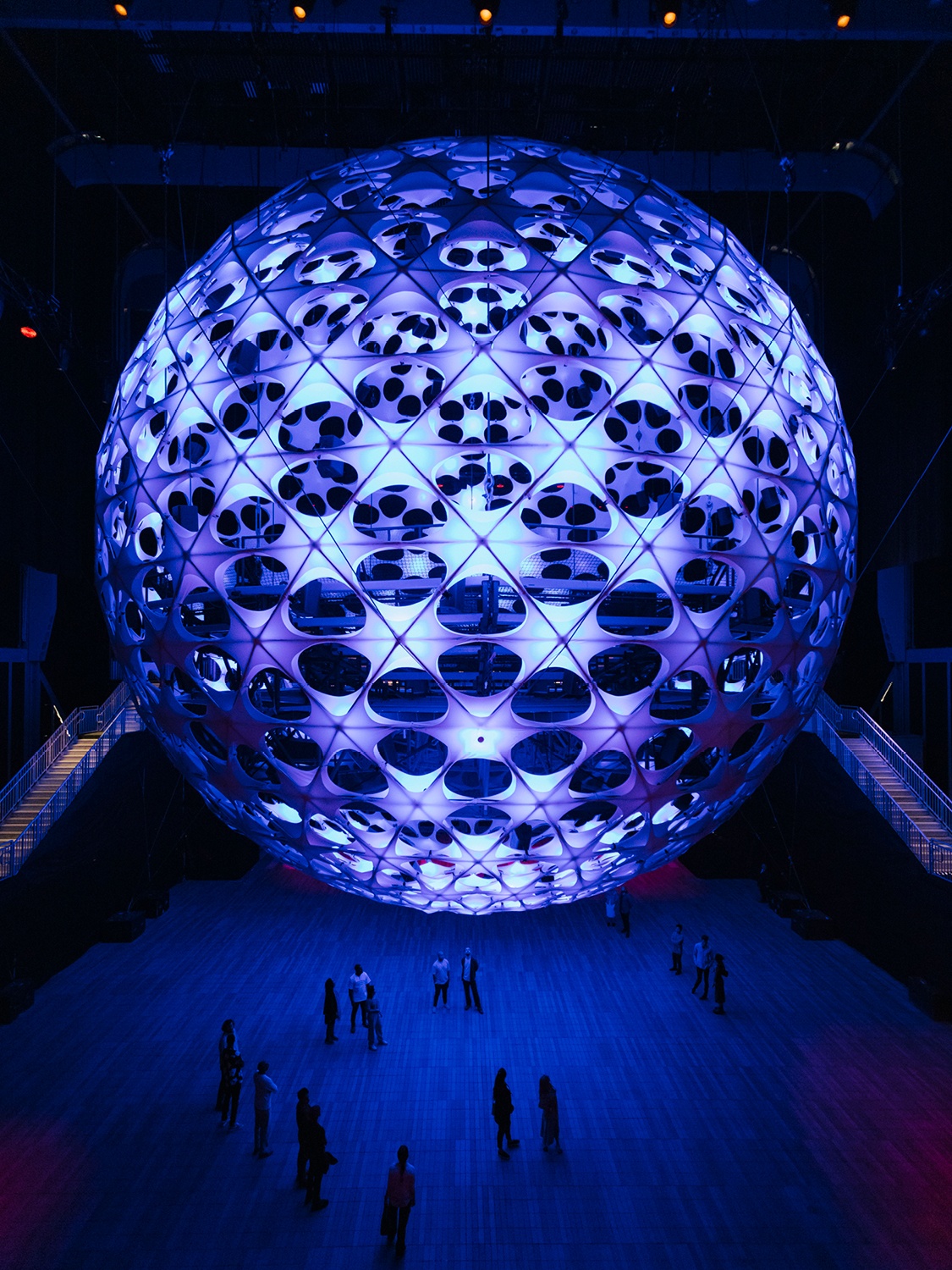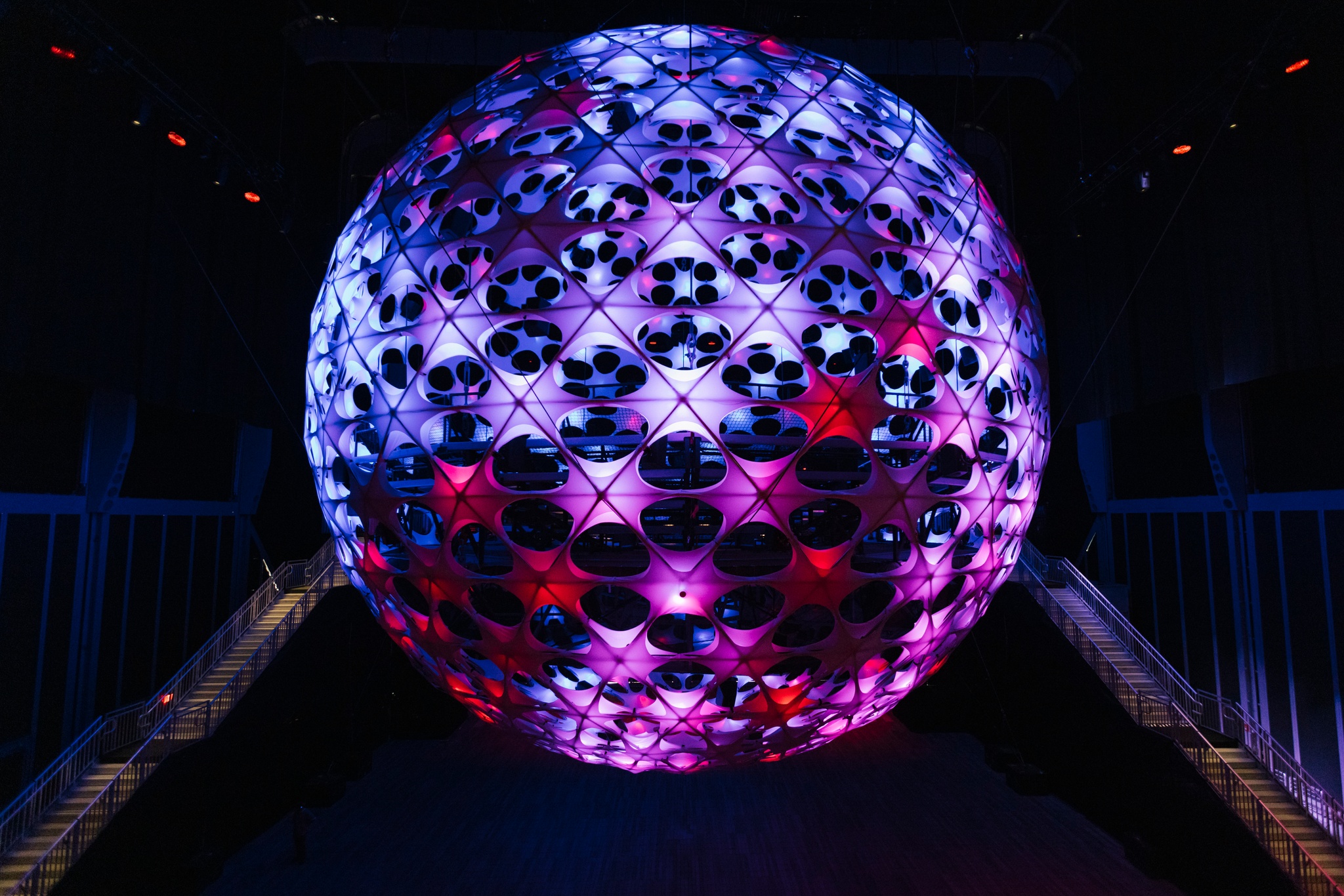 About This Program
Experience music in all its dimensions with Sonic Sphere, a vast, 65-foot-diameter spherical concert hall suspended in air in The Shed's soaring, 115-foot-tall McCourt. This revolutionary new architectural space features immersive, 3-D sound and light explorations of music by boundary-pushing artists.
Within the sphere, you are surrounded by more than 100 speakers that move sound above, below, through, and around your body. Sound and light waves are sculpted into spatialized, temporal architectures. Together, they create hyperreal and deeply multisensory, shared experiences.
Sonic Sphere is the creation of artists Ed Cooke, Merijn Royaards, and Nicholas Christie, alongside the Sonic Sphere team.
Multiple live and/or recorded sets will be offered each day including:
Transformative listening sessions of complete recorded albums featuring new mixes of The xx's essential, self-titled debut album and influential composer Steve Reich's groundbreaking Music for 18 Musicians, as well as a session dedicated to renowned composer Pyotr Tchaikovsky's Symphony No. 6 Pathétique

Playlists by legendary Detroit techno artist, DJ, and producer Carl Craig, tracing a branch of electronic music's family tree, including his music and songs by Algiers, King Britt, Francesco Mora Catlett, J Dilla, Pierre Henry, Derrick May, Jeff Mills, Moodymann, Sun Ra, Steve Reich, Karlheinz Stockhausen, Throbbing Gristle, and White Noise, and by hypnotic Brooklyn-based musician, singer, DJ, and producer Yaeji featuring her songs and musical influences, including Tristan Arp, Enayet, keiyaA, King Vision Ultra, Salamanda, Yu Su, TSVI, and K Wata

A "Best Of" compilation from the Sonic Sphere at The Shed programs, including music and playlist selections from The xx, Yaeji, Tchaikovsky, and others, as well as popular sonic experiences
Live performances by rising London-based singer-songwriter-producer yunè pinku with a DJ set on June 16; Jersey Club Queen DJ and producer UNIIQU3 on June 23 and 24; world-renowned pianist Igor Levit on June 30 and July 1 performing Morton Feldman's Palais de Mari in collaboration with visual artist Rirkrit Tiravanija who is creating a visual counterpoint for Levit's performances; and electronic music producer, drummer, artist, and activist Madame Gandhi on July 12 and 13

Immersive lighting shows created by 404.zero in collaboration with Polina Zakharova, and by Mark C. Slee that complete each set in the sphere

The Sonic Sphere team works through rapid iteration. Conceived in the tradition of German composer Karlheinz Stockhausen's Kugelauditorium, a nearly spherical concert hall built for the 1970 World Expo in Osaka, the sphere at The Shed is the 11th and most advanced sphere so far, after iterations of increasing size and technical sophistication, beginning at Chateau du Feÿ's creative commune, and appearing since in London, Mexico, at Black Rock City, and in Miami.
The artist curation for Sonic Sphere at The Shed is led by Alex Poots, Artistic Director.
Lab Sessions
JUL 11 – 13, 18 – 20, & 25 – 27
On select dates, join members of the Sonic Sphere collective and their collaborators for a pop-up laboratory session inside the sphere. Each session's surprise program will vary. You may experience anything from dance and intellectual debate to experimental music, soundscapes, and more.
Learn more about the lab sessions.
(Photo: Ahad Subzwari.)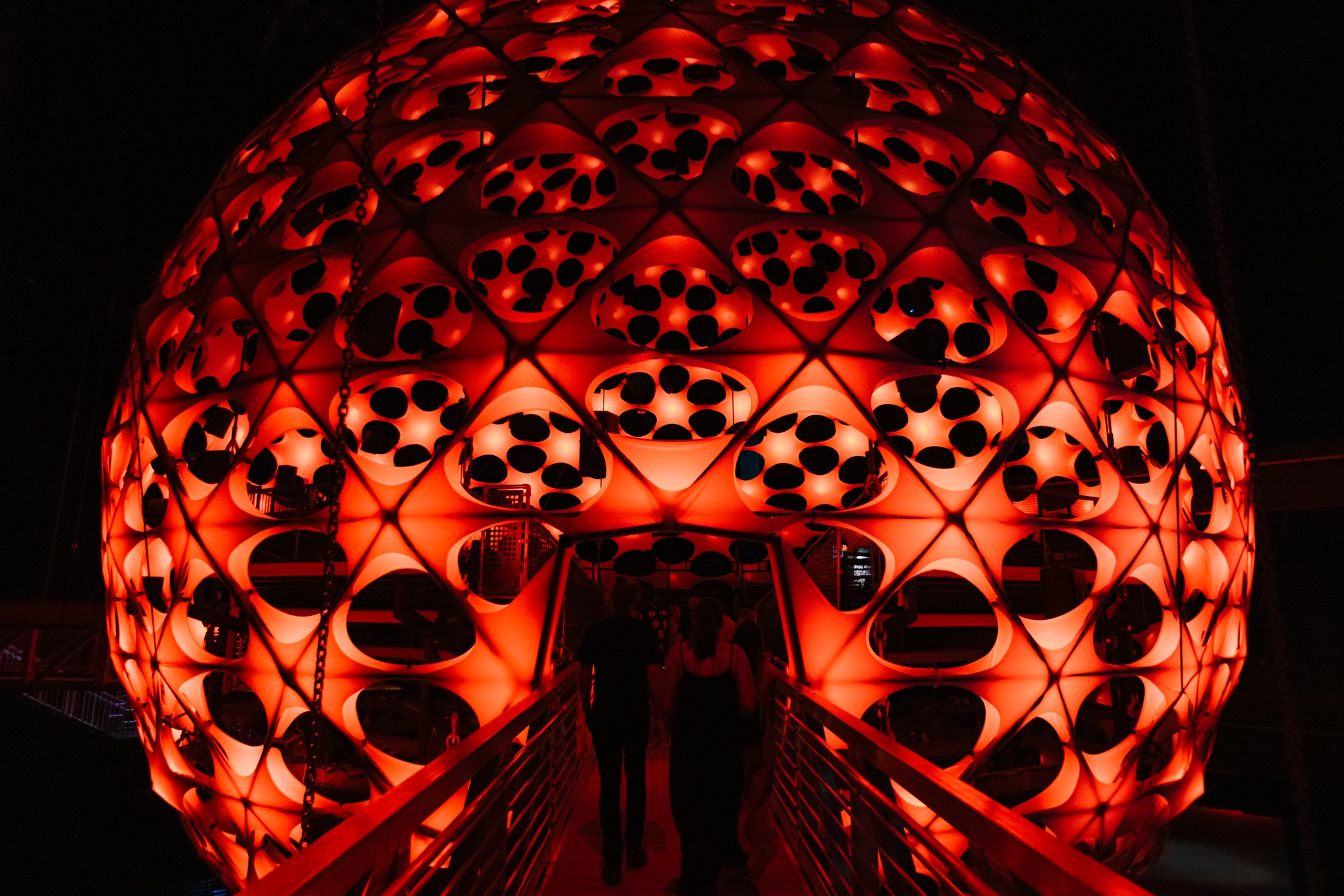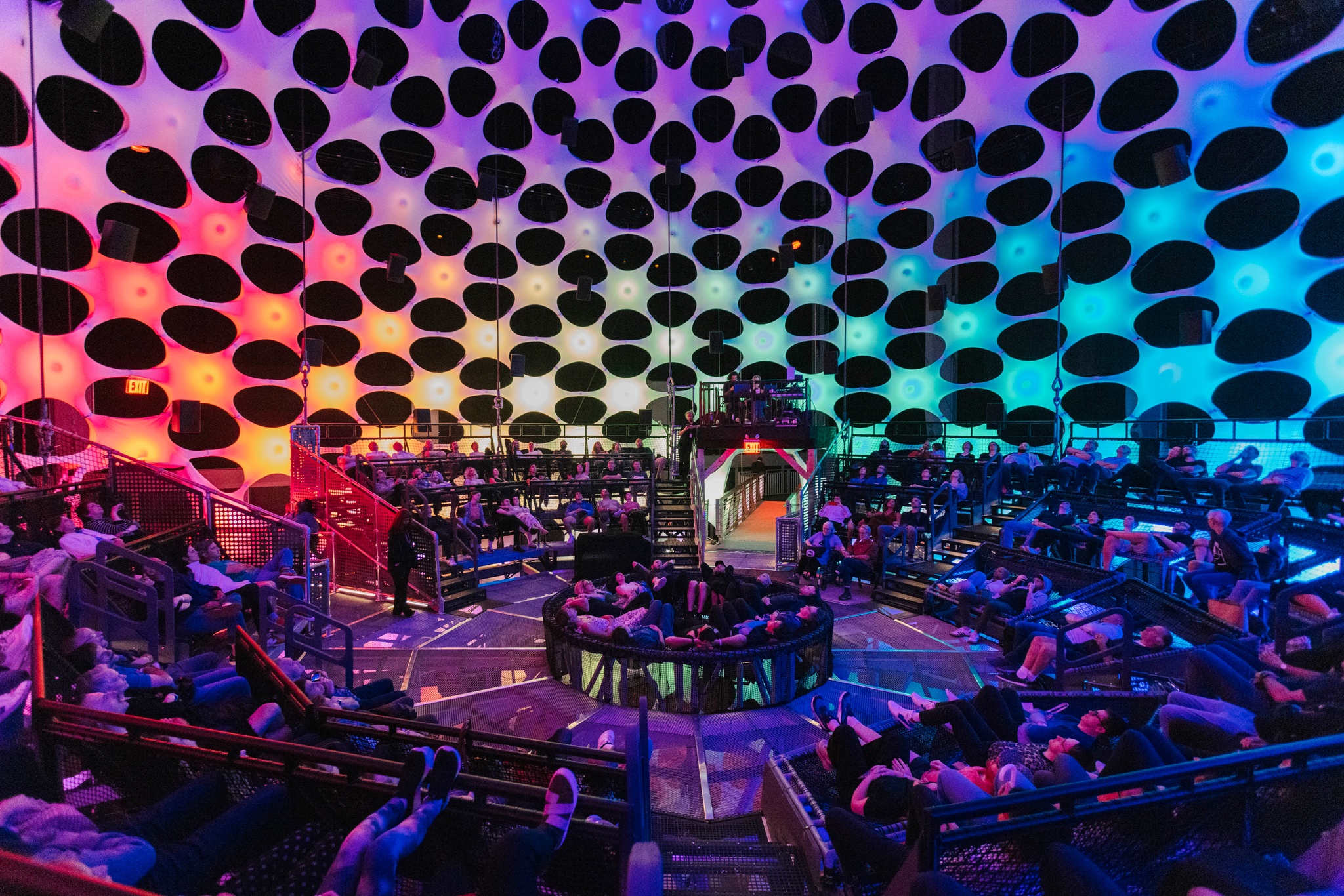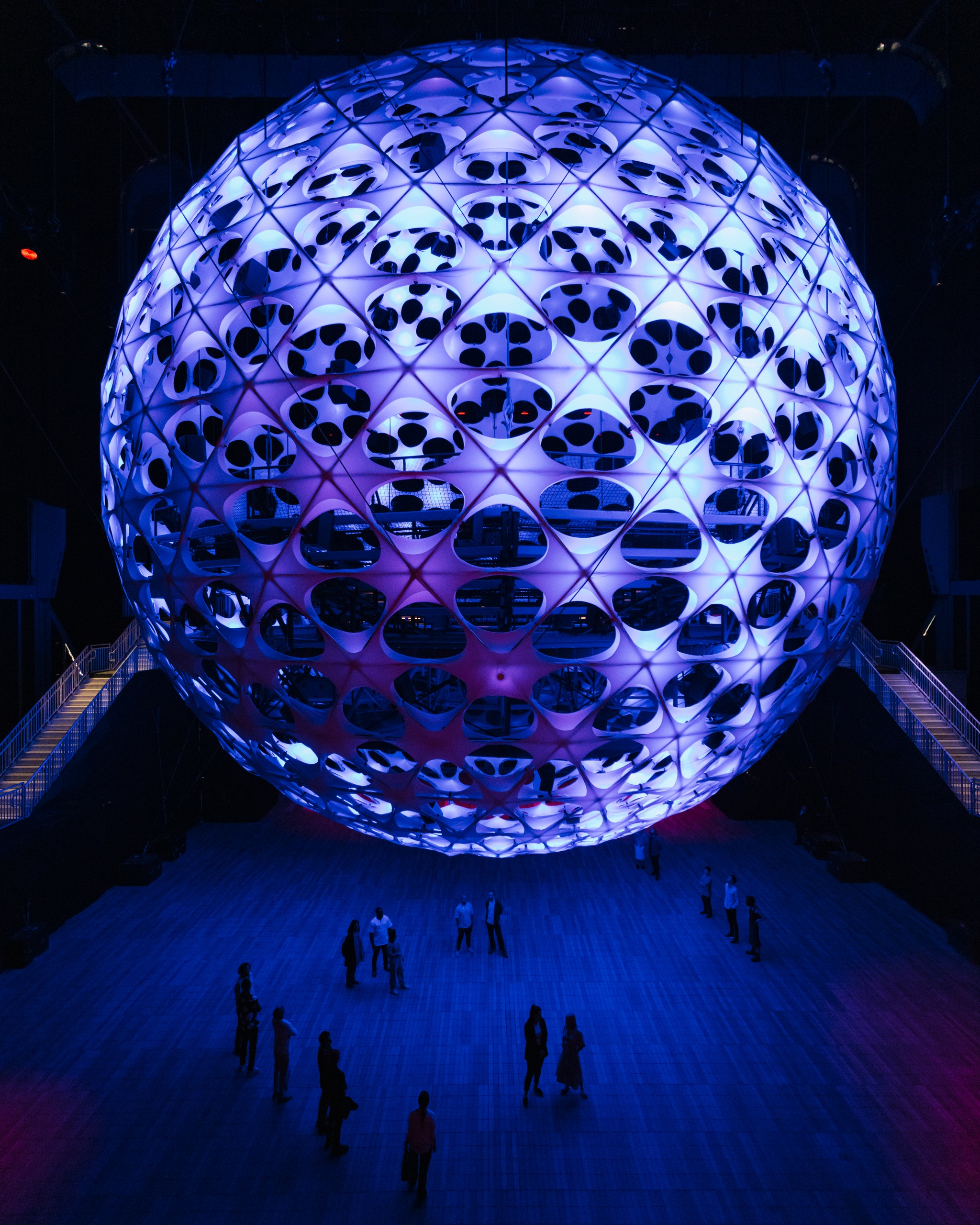 Musical Artists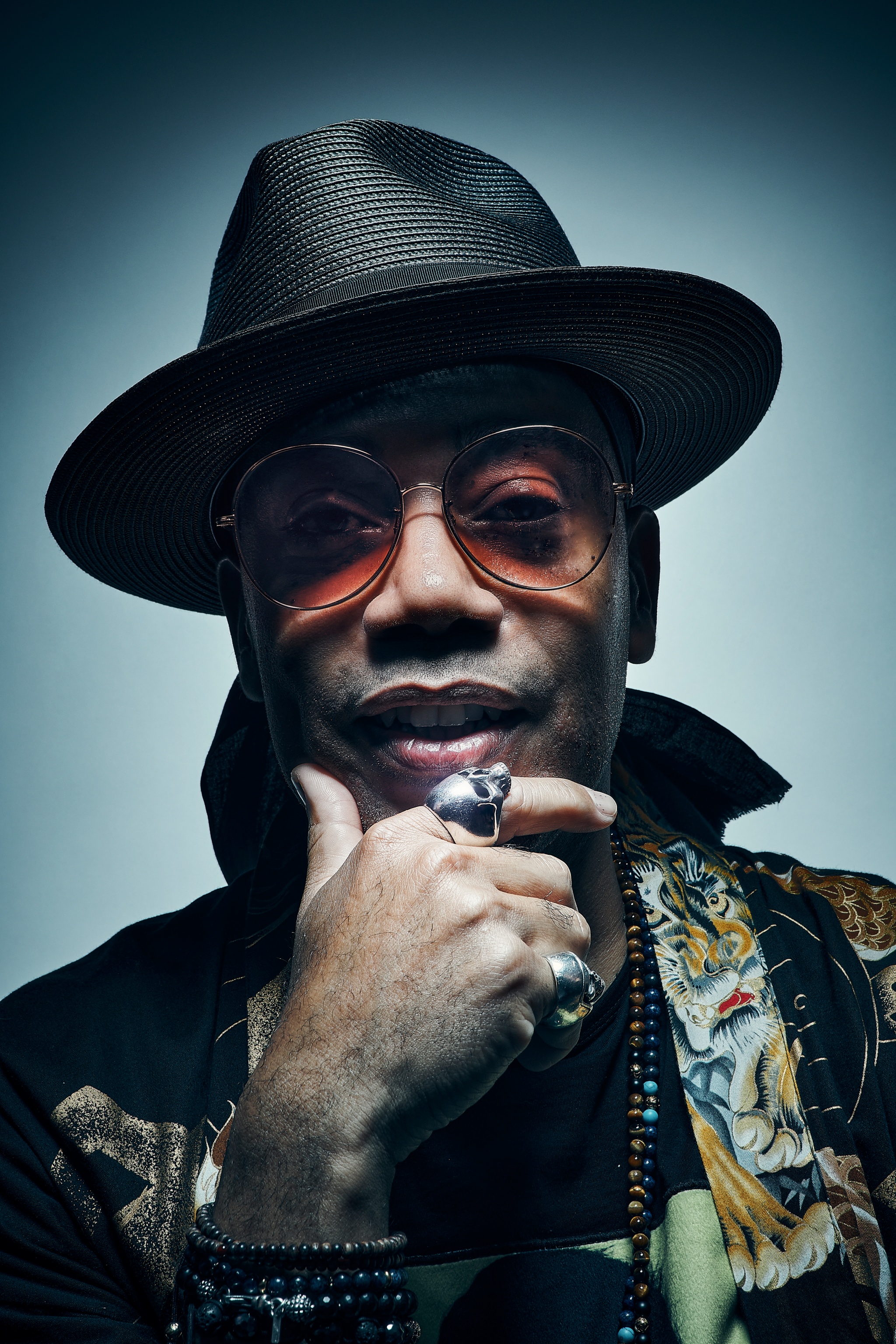 Carl Craig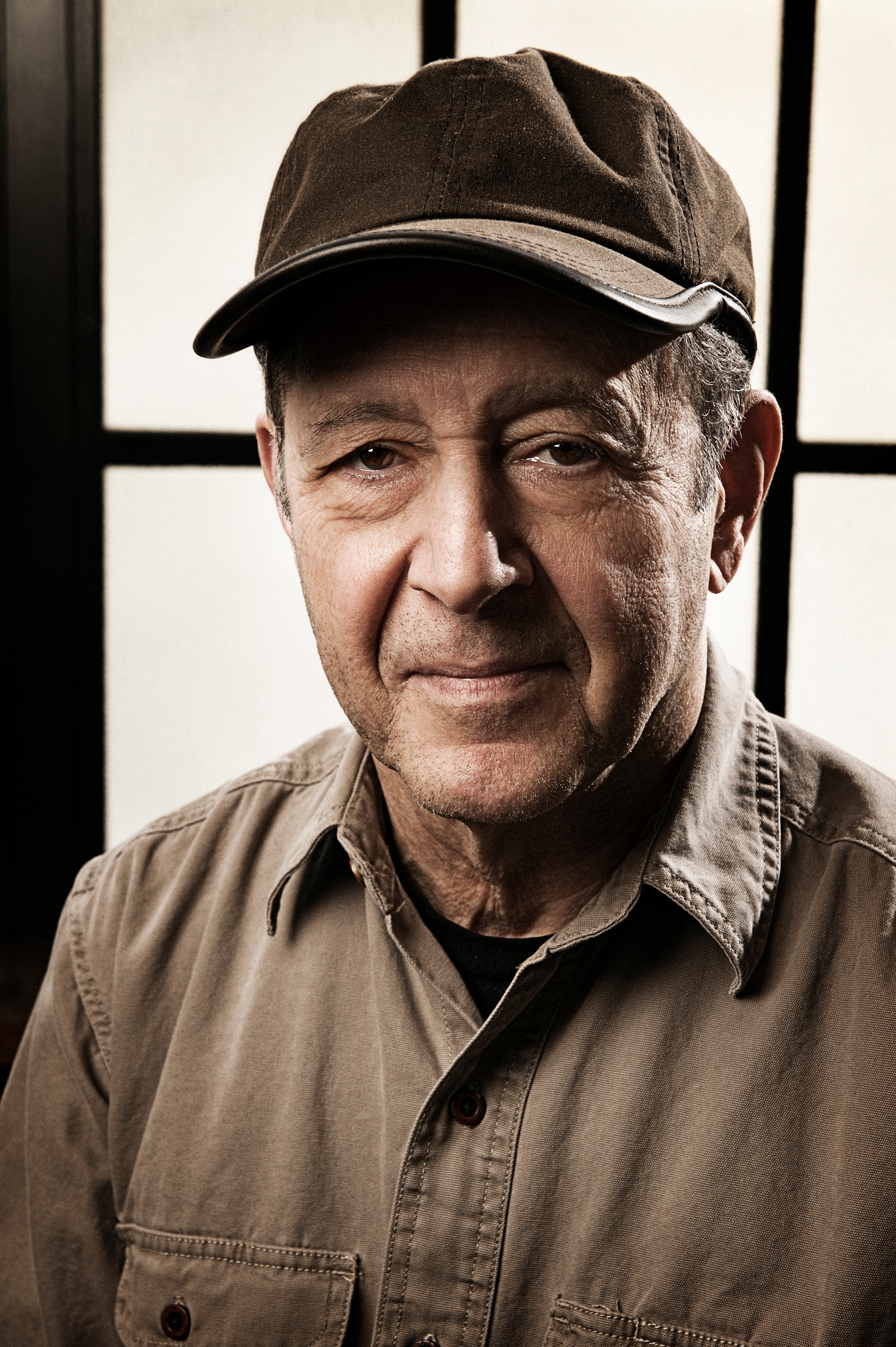 Steve Reich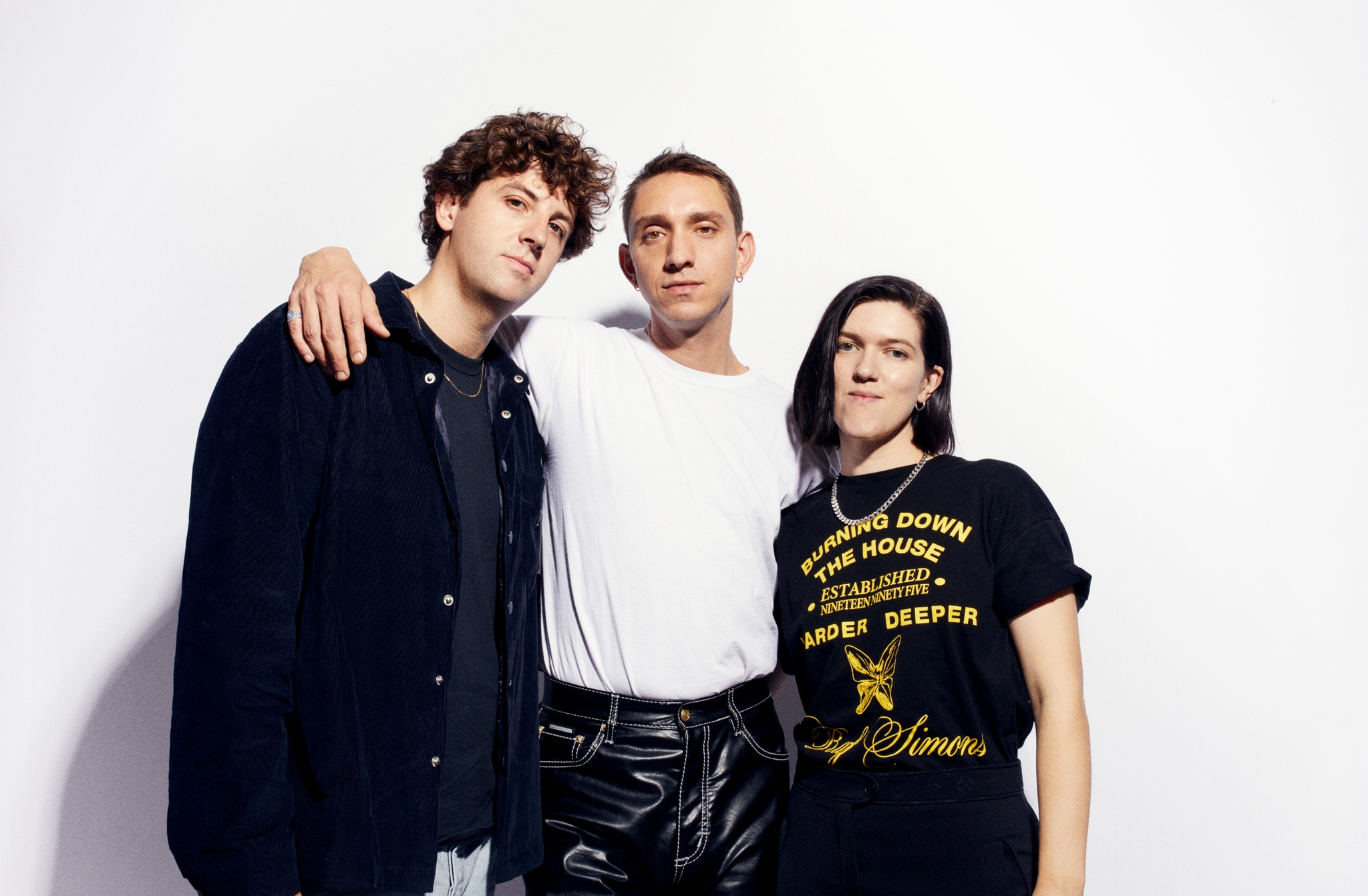 The xx
Yaeji
yunè pinku
UNIIQU3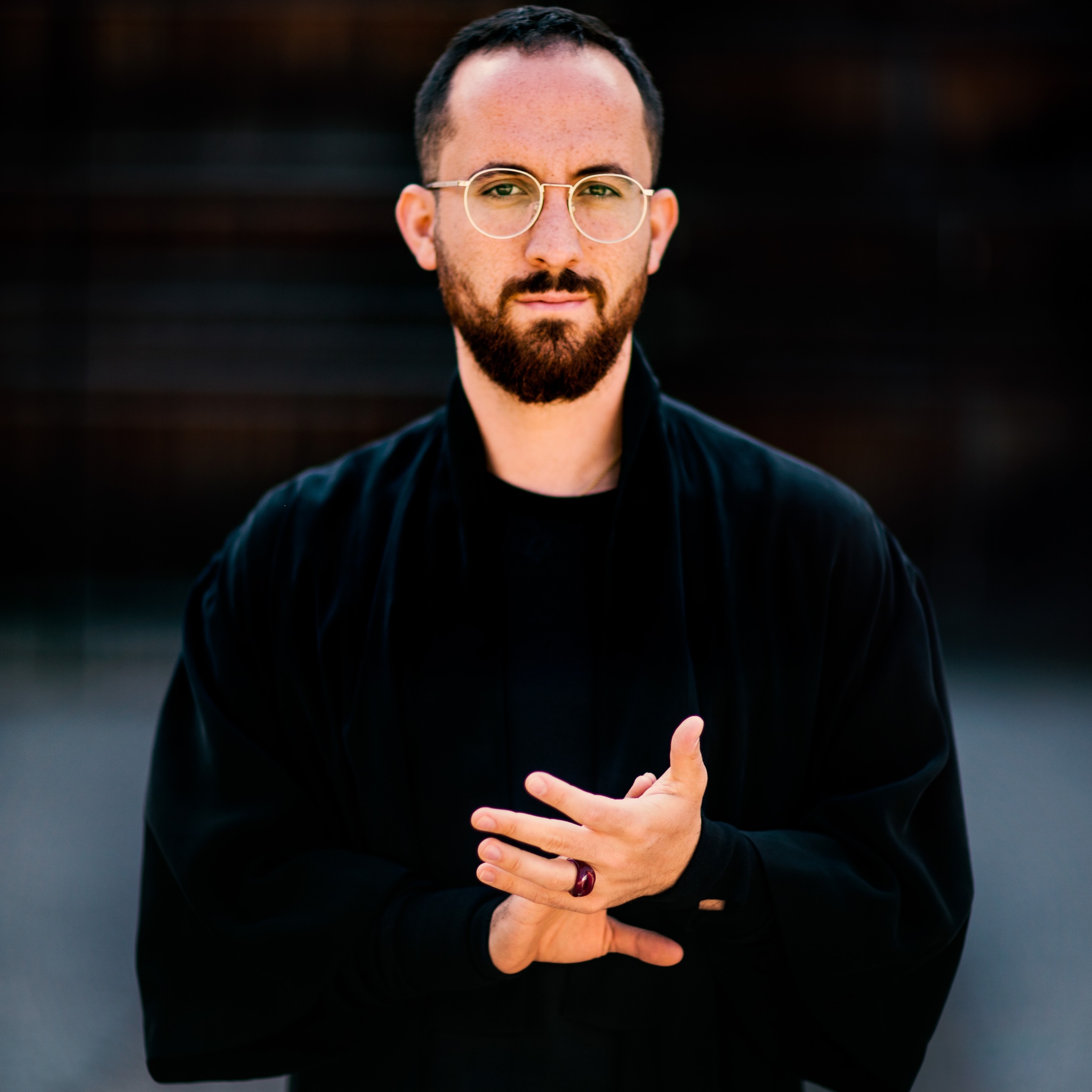 Igor Levit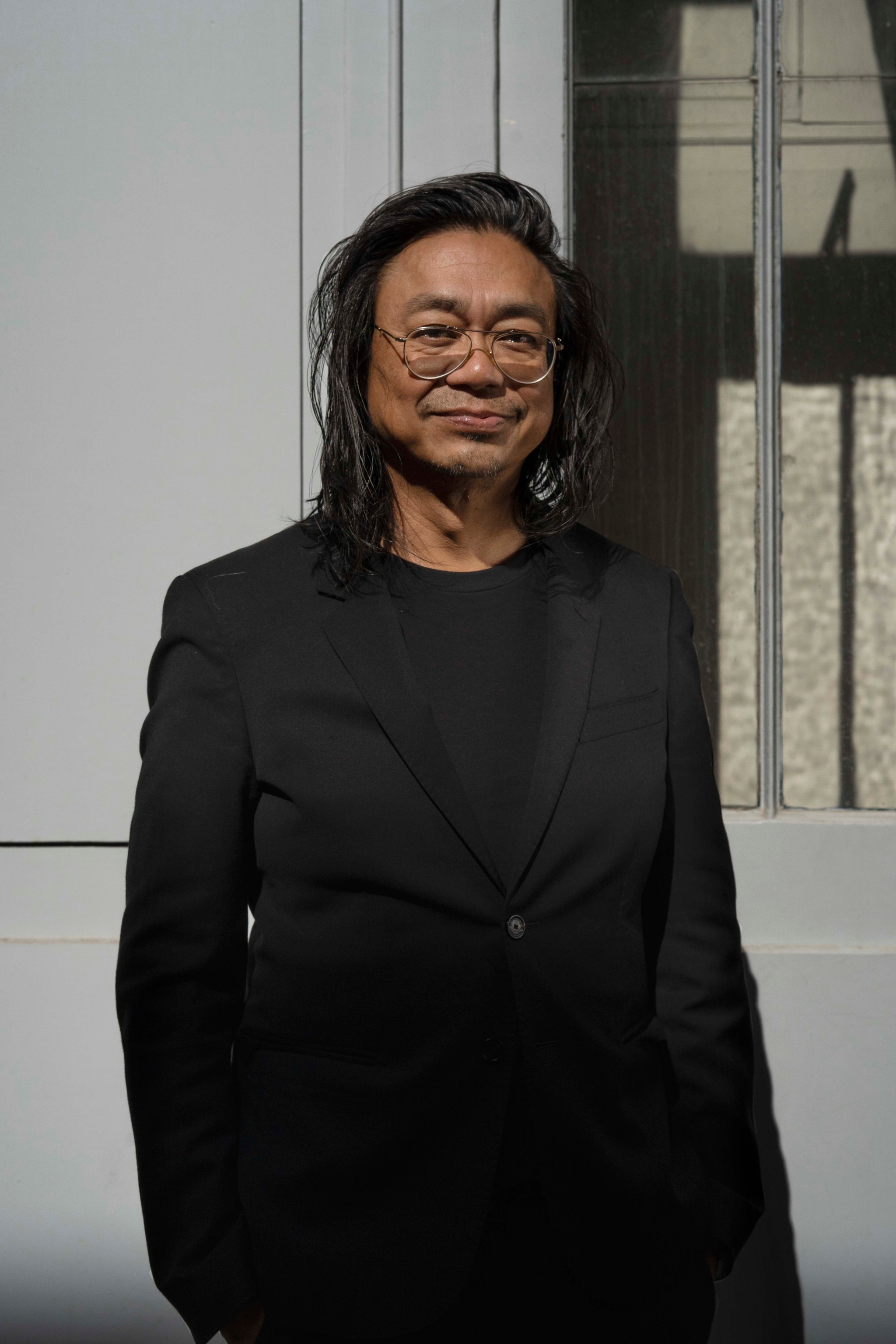 Rirkrit Tiravanija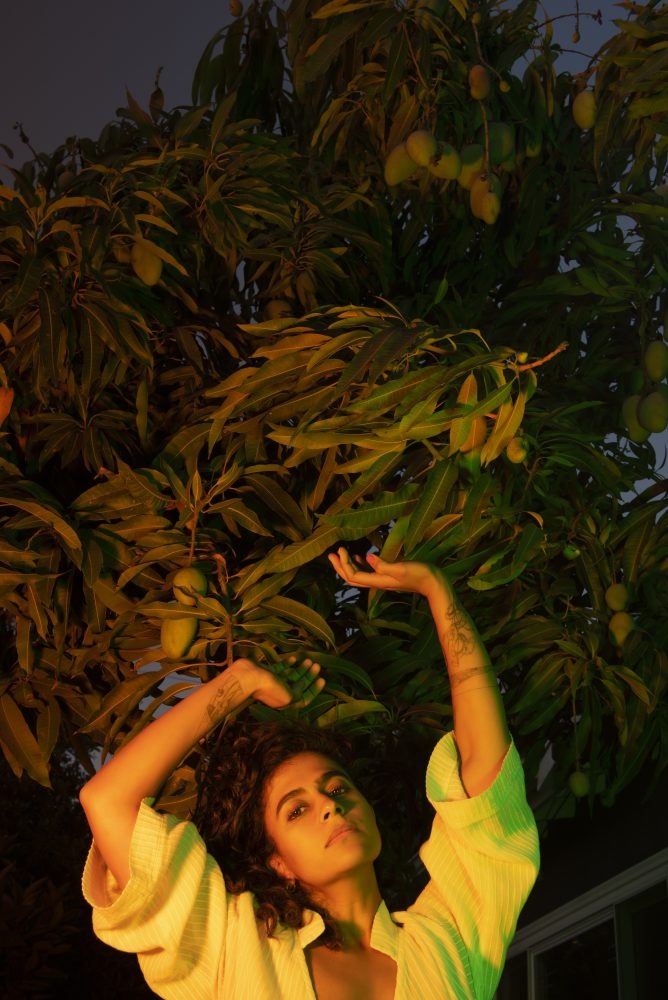 Madame Gandhi
Carl Craig
Artist (Recorded Set)
Carl Craig is a multidisciplinary visionary whose eclectic tastes and influences all converge on his "main discipline"—Carl Craig. The Detroit pioneer's lifelong pursuit of independence and self-gratification is the catalyst behind three decades of innovation and achievement within the realm of electronic music. As the mastermind behind Planet E Communications over the last 30 years, Craig conceived and nurtured a platform that preserves his independence, while also providing a liberating space for a range of international artists. Under a variety of aliases—69, Paperclip People, C2 and many more—he has produced six LPs, the most recent being Versus. His back catalogue includes credits on over 600 remixes for a diverse cross section of electronic music artists. In 2008, Craig was nominated for a Grammy for his rework of Junior Boys' "Like A Child."
Forever an ambassador for his hometown, Craig pays homage to Motor City with his Detroit Love compilations and events, by spearheading the city's electronic music festival and running his own artist agency, Detroit Premiere Artists. His creative dedication to Black excellence has led to a series of educational projects in recent years. His "All Black Vinyl" Instagram series, showcasing a record from a Black artist each day of February, evolved into the 2022 "All Black Digital" partnership with Beatport and Quincy Jones's Qwest TV.
More recently, his immersive installation Party/After Party opened at MOCA Los Angeles following its 15-month 2020 debut at Dia Beacon. In 2022, the Carl Craig Synthesizer Ensemble presented at Carnegie Hall's AFROFUTURISM Festival as well as at the 59th Venice Biennale.
Steve Reich
Artist (Recorded Set)
Steve Reich has been called "the most original musical thinker of our time" (The New Yorker), and "among the great composers of the century" (The New York Times). Starting in the 1960s, his pieces It's Gonna Rain, Drumming, Music for 18 Musicians, Tehillim, Different Trains, and many others helped shift the aesthetic center of musical composition worldwide away from extreme complexity and towards rethinking pulsation and tonal attraction in new ways.
Double Sextet won the Pulitzer Prize in 2009 and Different Trains, Music for 18 Musicians, and an album of his percussion works have all earned Grammy Awards. He received the Praemium Imperiale in Tokyo, the Polar Music Prize in Stockholm, the Golden Lion at the Venice Biennale, the BBVA Foundation Frontiers of Knowledge Award in Madrid, the Debs Composer's Chair at Carnegie Hall, and the Gold Medal in Music from the American Academy of Arts and Letters.
The xx
Artist (Recorded Set)
The xx are Romy Madley Croft, Oliver Sim, and Jamie Smith. The group formed in London in 2005 and released their debut album, titled xx, four years later. The album reached number three on the UK charts and won the prestigious Mercury Music Prize. Coexist, The xx's second album, was released in 2012, reaching number 1 on the UK and number 5 on the Billboard album chart in the US. xx and Coexist have since sold over four million copies between them.
In 2013, The xx traveled to Manchester to perform 18 sell-out shows in a specially constructed, 60-capacity venue as part of MIF13. The show, The xx in Residence, was later adapted and transferred to New York, where it ran to wide acclaim for 25 similarly intimate performances at the Park Avenue Armory. Also in 2013, the group curated its own festival, Night + Day, which was held in Lisbon, London, and Berlin.
In 2017, The xx reunited to release their third album, I See You. The album marked a new era for the band, both sonically and in terms of process. While xx and Coexist were both made in relative isolation in London, I See You was recorded between March 2014 and August 2016 in New York; Marfa, Texas; Reykjavik; Los Angeles; and London, and was characterized by a more outward-looking, open, and expansive approach. Produced by Jamie xx, I See You was The xx at their boldest yet, performing with more clarity and ambition than ever before. It debuted at number 1 on the UK album charts and number 2 on the US chart, ultimately topping the charts in eight countries.
Meanwhile, all three members of The xx have launched successful solo careers. Jamie xx has become one of the world's most renowned electronic producers and released his Grammy, Mercury Prize, Ivor Novello, and BRIT Awards–shortlisted album In Colour in 2015. Sim's debut album, Hideous Bastard, was a huge critical success, accompanied by a Yann Gonzalez–directed queer horror movie, Hideous, which premiered at the 2022 Cannes Semaine de la Critique festival while Madley Croft's solo releases—featuring production from Fred again.., Stuart Price, and Jamie xx—have positioned her as one of 2023's most exciting artists.
Yaeji
Artist (Recorded Set)
Yaeji is a NYC-via-Seoul producer, DJ, and vocalist, whose introspective, dance floor–ready tracks have made her a global icon occupying a space all her own. After breaking out with her 2017 debut EPs that featured singles "Raingurl" and "Drink I'm Sippin On," the multifaceted artist featured on Charli XCX's 2019 album Charli, has gone on to produce remixes for Dua Lipa and Robyn, collaborate with the beloved Seoul-based polymath OHHYUK, sell out two headlining worldwide tours, and launch her bespoke lifestyle webstore, JI-MART.
Born in Flushing, Queens, in 1993, she has roots in Seoul, Tokyo, Atlanta, and New York City, all serving as the backdrop for her singular, hybrid sound that synthesizes influences of Korean indie rock and electronica, late '90s and early 2000s hip hop and R&B, and leftfield bass and techno. With her critically-acclaimed 2020 mixtape WHAT WE DREW 우리가 그려왔던, she sharpened her vision as a musician who is creatively unbounded by language and geography, leading to partnerships with PAC-MAN and Heaven by Marc Jacobs. Named by Pitchfork as one of the "25 Artists Shaping the Future of Music" in 2022, she's also graced the cover of Crack, The FADER, MixMag, and Burdock among others, and has been featured in programming at the V&A Museum, Serpentine Gallery, and MoMA PS1. Her highly anticipated debut album, With A Hammer, which arrived April 7, 2023, via XL Recordings, sees Yaeji excavating her inner world with full force, resulting in her most thrilling and personal work yet.
yunè pinku
Artist (Live Set, JUN 16)
South East London-based newcomer yunè pinku layers wistful, syrupy vocals over production that draws from the UK rave canon but with a restless, textural slant. In her music, yunè pinku (yunè comes from a nickname she had as a kid and means "cloudy" in Japanese, while pinku nods to her love of claymation penguin show Pingu) taps into many facets of being a young person in the early 2020s. A love letter to the dance floors that have been deeply missed throughout the pandemic, her music also expresses an apathy that comes with having your life torn apart at such a crucial time, as well as inhabiting a world at the mercy of capitalism and climate change.
Half-Malaysian and half-Irish, yunè pinku grew up in London while never feeling like she was fully welcome there. Traces of her childhood can be heard in the shuffly garage rhythms of her production, although as a teen she was more into '70s and '80s music like Joni Mitchell, The Kinks, and the Bee Gees than hip-hop or grime. Nowadays, she likes, as she says, "more experimental, tech stuff where people do something cool vocally with a tune—like combine things that you wouldn't think to put together."
Having collaborated with rising Australian dance star Logic1000 on "What You Like," and released her critically acclaimed debut EP Bluff in 2022, yunè pinku is on the cusp of releasing her sophomore solo EP Babylon IX (out April 28). As well as Logic1000, she has been co-signed by Joy Orbison, who invited her to contribute a guest mix to his Radio 1 residency.
UNIIQU3
Artist (Live Set, JUN 23 & 24)
The Jersey Club movement is being hailed by music authorities such as Pitchfork and Billboard, as the next big wave in dance music. The 135-bpm genre is the heartbeat of the city of Newark, New Jersey. Thankfully, this movement has found its first lady to pave the way into the future. UNIIQU3, born Cherise Gary began her music career as a sought-after vocalist in the club scene, and has recently solidified herself as one of the most electrifying producers in the game. From throwing some of the East Coat's hottest DIY events, like her signature event, #PBNJ, that unifies club music in Philadelphia, Baltimore, and New Jersey, to now spreading the vibes across the globe from Australia to South America leaving her impact wherever she goes.
In the past years she's worked with Versace, VICE, Red Bull Sound Select, MTV, Boiler Room, and more to provide a unique experience to a variety of diverse audiences worldwide. Her records have been obliterating festival and club sound systems through the hands of some of the most influential people in dance music such as Skrillex, A-Trak, Anna Lunoe, Michael Brun, and MikeQ. She's also shared the stage with notable artists and DJs such as Rae Sremmurd, Skrillex, Baby Tate, Leikeli 47, and MIA, to name a few. As a performer, UNIIQU3 is a guaranteed crowd-pleaser who moves effortlessly from hard-hitting bass music to hip hop and R&B along with her own live cuts. She also had the opportunity to perform at Coachella, Afropunk, and Primaver Sound and continues to hit festival and tour stages internationally. She has a Splice Kit (Clubhead Kit Vol.1) and hosts the radio shows #ClubQueenRadio on Sirius XM BPM and Club Chronicles on NTS.
UNIIQU3 is the future of dance music, continuing to raise the bar by pushing the genre forward. Her mission as a creative artist is to unify people from all walks of life through the power of music, spread love, and give opportunities to talent in her hometown. She does this by curating events and holding her annual seminar "beUNIIQU3," which serves to teach young minorities about the music industry. She believes that you can do whatever you want as long as you work hard and stay true to yourself. Make sure to check out her latest Heartbeats EP, out now.
Igor Levit
Artist (Live Set, JUN 30 & JUL 1)
With an alert and critical mind, Igor Levit places his art in the context of social events and understands it as inseparably linked to them. The New York Times describes Igor Levit as one of the "most important artists of his generation." Levit is Musical America's Recording Artist of the Year 2020 and the 2018 Gilmore Artist. In June 2022 his album On DSCH was awarded the Recording of the Year Award as well as the Instrumental Award by the BBC Music Magazine.
As a recitalist Levit regularly performs at the world's most renowned concert halls and festivals. He is a regular soloist with the world's leading orchestras such as the Cleveland Orchestra, the Gewandhausorchester Leipzig, the Royal Concertgebouw Orchestra, and the Vienna Philharmonic. In the 2022 – 23 season, Levit is presenting his new recital program in Berlin, Hamburg, London, Madrid, Milano, New York, Paris, Prague, and Rome. Levit is one of Vienna's Musikverein's portrait artists of the 2022 – 23 season. In June 2023 he will join the San Francisco Symphony and Esa-Pekka Salonen for a multi-week residency. In spring 2021, Levit and the Lucerne Festival announced a multiyear collaboration for a new piano festival curated by Levit, with its first edition taking place in May 2023.
Born in Nizhni Novgorod, Russia, Levit completed his piano studies in Hanover with the highest score in the history of the institute. In spring 2019 he was appointed professor for piano at his alma mater, the University of Music, Theatre, and Media Hanover.
For his political commitment Levit has been awarded the 5th International Beethoven Prize in 2019 followed by the award of the "Statue B" of the International Auschwitz Committee in January 2020. His 53 Twitter-streamed live house concerts during the lockdown in spring 2020 garnered a worldwide audience, offering a sense of community and hope in a time of isolation and desperation. In October 2020, Levit was recognized with the Order of Merit of the Federal Republic of Germany. In Berlin, where he makes his home, Levit plays on a Steinway D Grand Piano kindly given to him by the Trustees of Independent Opera at Sadler's Wells.
Exclusive Worldwide Management: Kristin Schuster, Classic Concerts Management GmbH
Rirkrit Tiravanija
Visual Artist in collaboration with Igor Levit
Born in Buenos Aires, the Thai artist Rirkrit Tiravanija is widely recognized as one of the most influential artists of his generation. His work defies media-based description, as his practice combines traditional object making, public and private performances, teaching, and other forms of public service and social action. Winner of the 2005 Hugo Boss Prize awarded by the Guggenheim Museum, Tiravanija was also awarded the Benesse by the Naoshima Contemporary Art Museum in Japan and the Smithsonian American Art Museum's Lucelia Artist Award.
He has had exhibitions at the Museum of Modern Art in New York, the Guggenheim Museum of New York, the Reina Sofia museum in Madrid, Los Angeles County Museum of Art, Hirschhorn Smithsonian, Glenstone Museum, Luma Foundation in Arles, and at the Museum Boijmans Van Beuningen in Rotterdam that then was presented in Paris and London. Tiravanija is on the faculty of the School of the Arts at Columbia University, and is a founding member and curator of Utopia Station, a collective project of artists, art historians, and curators. Tiravanija is also president of an educational-ecological project known as The Land Foundation, located in Chiang Mai, Thailand, where he maintains his primary residence and studio.
Madame Gandhi
Artist (Live Set, JUL 12 & 13)
Madame Gandhi is an award-winning artist and activist known for her uplifting, percussive electronic music and positive message about gender liberation and personal power. She began producing music in 2015, after her story running the London Marathon free-bleeding to combat menstrual stigma went viral around the world. She has been listed as Forbes 30 Under 30 in Music, and her 2020 TED Talk about conscious music consumption has been viewed over a million times. "Waiting For Me," shot in Mumbai, India, won the Music Video Jury Award at SXSW Film Festival in 2021 and her 100% Organically Sourced x Sound MANA nature sound pack won the New Wav award at the 2021 Splice Awards. Her third studio album, Vibrations, was released in 2022, following the release of her previous albums Voices (2016) and Visions (2019). In June of 2022, Gandhi completed a masters in music science and technology at Stanford University's CCRMA where she spent time in Antarctica sampling the sounds of glaciers melting to create empathy and awareness around climate change.
Lights Artists
This accomplished and ever-ambitious duo of A/V architects and toolmakers cook up mind-altering experiences in generative art that require expertise in math, coding, and the science of sound.
By creating mesmerizing digital matter of frighteningly porous frontiers exclusively through coding and modular gear, they push back the limits of footage and sample-free language that is opulent and breathtakingly singular. Taking as starting points their most irrepressible fascinations with death, the unknown and the cosmos, they craft thrilling, precise, painterly code-art that broaches big philosophical questions and provides mesmerizing though highly speculative answers.
Together, Kristina and Aleksandr create modern generative art and innovative tools that raise the bar on the synergistic possibilities of visuals and sound. Since meeting at Moscow's Mars Contemporary Art Centre in 2016, they've collaborated on a slew of immersive affairs, always up for the challenge of conjuring new things—modular music, generative visuals, and media production tools.
They participated in many international festivals and exhibitions in Russia, Germany, Indonesia, the US, and Peru, including Dark Mofo, MUTEK festival, GAMMA Festival, Electric Castle Festival, LACMA, Moscow Planetarium, and Orpheum Theatre LA, etc. 404's works were selected by Japan Media Arts Festival and awarded by Genius Loci Weimar Festival, IMAP festival.
Polina Zakharova is a multimedia artist and a founder of the Hard Feelings Studio. A creative visionary, her expertise includes CGI, 3-D mapping, laser programming, lighting, interactive installations, and set design. She works mostly in music and fashion where she created CGI worlds for The Weeknd, Drake, Post Malone, Cardi B, Billie Eilish, Olivia Rodrigo, Ian Schrager, etc. for their tours and installations. An innate artist, Zakharova brings forth an eye for the spectacular, an instinct for originality, and a diverse range of experience and knowledge that is deeply embedded in all of her creative conquests.
Mark C. Slee's visual art is built around structured systems of addressable LED lights. Drawing on a background in computer programming, he develops algorithmic patterns inspired by both organic and mathematical processes, employing procedural motion, subtle variation, and evolving shifts in form and hue. The work deliberately avoids tropes of dystopian futures or mechanistic expressions of technical function. Rather, Slee explores the nuanced boundary where light exudes a vibrant personality, transforming perception into meaning. The meeting of the natural and synthetic worlds is a space of imaginative exchange—a vivid experience that tickles both mind and soul.
Sonic Sphere Collective
Ed Cooke is a multidisciplinary explorer of consciousness. A former memory champion, he is the co-founder and chairman of Memrise, the popular language learning app; a pioneer of online parties; a published author; and the instigating co-founder of Sonic Sphere, where he leads the team. His writing has appeared in the Guardian and the Journal of Consciousness Studies. He's currently working on a general theory of parties.
Merijn Royaards, Creative Director
Merijn Royaards is a sound architect, researcher, and performer guided by convoluted movements through music, art, and spatial studies. The interaction between space and sound in cities with a history/present of conflict has been a recurring theme in his multimedia works to date. His 2020 awarded doctoral thesis explores the state-altering effects of sound, space, and movement from the Russian avant-garde to today's clubs and raves. He is one part of a critical-essay film practice with artist-researcher Henrietta Williams and teaches sound design for film and installation art at the Bartlett School of Architecture.
Nicholas Christie, Engineering Director
Nicholas Christie has helped realize a menagerie of unusual structural and sculptural projects, both professionally and recreationally. As delivery lead for the Sonic Sphere, he is now working to take Sonic Sphere at The Shed from dream to reality.
As a former professional opera singer turned technologist, Jessica Lair has transitioned from the stage to the fast-paced world of technology. With a rich background in music, Lair brings a unique blend of creativity and analytical skills to their current role as production lead for end-to-end operations and logistics with the Sonic Sphere.
Chester Chipperfield, Experience and Visual Director
Chester Chipperfield trained as an architect before moving into fashion and technology. He is interested in the space between these disciplines, where the built environment meets technology, and how it will better our societies and communities. He helps Sonic Sphere explore these ideas and build a sustainable way to enrich our cities.
Fatemeh Miri, Lighting Project Manager
Fatemeh Miri is a machine-learning engineer and light artist with deep interest in neuroscience and cognitive processes. She is leading development and delivery of the sphere's lighting from fixture design to software implementation.
Mike 'Pez' Pesavento, Lighting Software
Mike 'Pez' Pesavento is a multifaceted neuroscientist, data scientist, and machine learning engineer who artfully merges technology with creative expression. As the audio-visual interaction lead for the Sonic Sphere, Pesavento expertly designs the software and data pipeline driving its entrancing spherical LED canvas. His innovative portfolio includes creating EEG interfaces for LED art installations, a brain-shaped art car, and cognitive technology exhibits featured at San Francisco's prestigious Exploratorium.
Mark C. Slee, Lighting Software and Hardware
Mark C. Slee's visual art is built around structured systems of addressable LED lights. Drawing on a background in computer programming, he develops algorithmic patterns inspired by both organic and mathematical processes, employing procedural motion, subtle variation, and evolving shifts in form and hue. The work deliberately avoids tropes of dystopian futures or mechanistic expressions of technical function. Rather, Slee explores the nuanced boundary where light exudes a vibrant personality, transforming perception into meaning. The meeting of the natural and synthetic worlds is a space of imaginative exchange—a vivid experience that tickles both mind and soul.
Jeremy Guillory, Producer
Jeremy Guillory is an engineer and entrepreneur who has designed military aircraft, an electric motorcycle which was stylish enough to be crowned GQ magazine's product of the year, and one of the world's leading self-driving cars. He has been on the founding team of five companies, three of which were sold for a combined total of more than $1 billion. He is passionate about community-driven art and the infusion of all manner of art into everyday experience.
Stephane Lee, Lighting Software
Stephane Lee is a software engineer who dabbles in the likes of LEDs. He's helped with other large-scale projects, such as a 30-foot chameleon on wheels. Lee is helping on the sphere to get the lighting system orchestrated.
Patrick Rowland, Electrician
Patrick Rowland is a certified red seal electrician and builder from Ontario, Canada. He grew up on a farm north of Toronto. He loves to ski and go on backcountry camping and portage trips. He is the chief electrician, heavy equipment operator, and apprentice construction manager for the Sonic Sphere.
Alex Bondarenko, Lights Engineering
Alex Bondarenko is a highly skilled systems architect working in the aviation industry. With a wealth of experience and expertise, he ensures that the systems he designs and manages are efficient and effective. When he's not working, Alex enjoys engaging in action sports and tinkering on various projects that challenge his technical skills and creativity. Alex has been volunteering to help with the lighting.
Dr. Amanda Lind, Acoustic Engineering (Igor Levit's performances)
Dr. Amanda Lind is an acoustician, applying physics and signal processing to develop purpose-built multichannel acoustic devices. Her systems are found on autonomous cars by both Cruise Automation and Zoox. They improve safety and provide directional audio communication for human-machine interaction. Prior to moving to AVs, her focus was architectural acoustic design at Arup and as an independent consultant. Projects included shape/finish optimization of 36 recording studios for Warner Music Group in the LA Ford Factory, Hitco Records, and creating spatial audio experiences to inform design decisions.
With a history of building and scaling multiple high-growth companies to over a billion dollars in revenue, Luke Grob is a seasoned venture builder. He is passionate about optimizing organizational architecture and nurturing teams for success. Presently, Grob is spearheading the global expansion strategy of the Sonic Sphere, intending to make it available in every major city across the globe within the next five years.
Rachel Harris, Light Cloths
Rachel Harris is a former software engineer turned costume designer and fashion technologist with a passion for creating whimsical and unique, wearable art. With the Sonic Sphere project, she is excited to be combining her fashion and technology expertise into experiential, immersive lighting design.
Dr. Martin Roth, Spatial Audio
Dr. Martin Roth is a Zürich-based creative technologist specializing in the development of bespoke interactive and procedural audio solutions for compute constrained systems. His primary creative interests are in creating psychedelic, immersive experiences embodied in shared spaces ("Travelling without moving." [Atreides]), using sound as the primary motivator ("We are the music makers, we are the dreamers of dreams." [Wonka]). Content for these spaces are produced under the Autogen Endress alias. He has previously served as CTO of RjDj, developers of early and influential iPhone apps making generative and interactive music experiences available to the masses. He founded Enzien Audio to develop technologies allowing sound designers to write their own optimized procedural audio systems for use in music and games. He currently develops spatial audio technologies at Apple. Roth is formally trained in mobile wireless telecommunications systems.
Istvan Csapo, Light Fittings
Whether he is making maps as a software engineer by day or building a rapid prototyping factory in his garage by night, Istvan Csapo thrives on finding solutions in creative and scrappy ways. For Sonic Sphere, Csapo has helped design, prototype, and manufacture the over 400 light nodes that are the basis of the lighting system.
Anthony Gagliardi, Architecture
Anthony Gagliardi is a registered architect and co-founder of Almost Studio, a design firm based in Brooklyn that imagines exhibitions, castles, installations, urban design, furniture, fashion runways, residences, storefronts, and art festivals. He has collaborated on the design and logistics toward NYC approvals for Sonic Sphere.
Dorian Booth, Architecture
Dorian Booth is co-founder of Almost Studio, a design firm based in Brooklyn that imagines exhibitions, castles, installations, urban design, furniture, fashion runways, residences, storefronts, and art festivals. He has collaborated on the design and logistics toward NYC approvals for Sonic Sphere.
Benjamin Carter, Engineering
Benjamin Carter is an artist and designer working across glass, furniture, and large-scale structures. Originally from New Zealand, he now works primarily in Boston and Providence. His work includes contributions to projects with architects including Bjarke Ingels Group, Heatherwick Studio, and Foster + Partners, and artists including Zintaglio.
Tuan Hoang Le, Fabricator
Tuan Hoang Le is the owner of 2dash1, a one-stop studio for all metal and wood designing needs out of Charlotte, North Carolina. Le's work can be seen in many reputable venues throughout the southeast and in Las Vegas. His pieces are unique and noticed instantly by industry professionals from builders to interior designers and more. His passion for his craft on any project is unmatched, which is why he was chosen to provide the fabrication for the Sonic Sphere project.
Lyra Levin's mechanical engineering and aerial circus backgrounds converge as lead rigger for the Sonic Sphere. Past projects including a 16-ton mech (MegaBots, Inc.), ultra-portable piano keyboard (Miselu), and musical tesla coils (Coup de Foudre) frolic at the intersection of entertainment and technology. Levin creates accessible, captivating, immersive experiences and instruments to inspire and elevate the next generation of creativity.
Matt Kendall, Architectural Assistance
Matt Kendall is an architect and educator focused on the creation of objects and spaces that are intrinsically diagrammatic, combining digital and analog techniques to reimagine tectonic frameworks. His professional experience includes work for Snøhetta, IwamotoScott, and Patterns. Parallel to this practice, Kendall has taught design studios at UC Berkeley College of Environmental Design and California College of the Arts. He received his B.Arch from Cal Poly San Luis Obispo and his M.Arch II from UCLA.
John Briscella, Architectural Design
John Briscella is an industrial, architectural, and urban designer based in NYC. With a focus on 3D-modeling, large-scale public art, and emerging technology, Briscella creates innovative experiences for virtual and physical worlds. He collaborated on the design and logistics for Sonic Sphere.
Bash Ziady, Structure Lead
Bash Ziady possesses a diverse range of skills and experiences in engineering, design, and operations. These talents have led him to be involved with a variety of international projects on land and water, ranging from converting an industrial barge to designing custom lighting systems for Glaxia. As structural lead for the Sonic Sphere, Ziady is responsible for the assembly and construction of the sphere.
Peter Nelson, Engineering
After 15 years in the computer chip industry, Peter Nelson is taking a break to focus on traveling to build big art. As a multidisciplinary engineer he can be found behind a computer programming, in the field running logistics, or on the project getting his hands dirty building. He has previously lead a Burning Man camp and managed the power grid for festivals.
Jo Zeng is an accomplished leader with over 15 years of experience in making technical products and tools accessible to anyone. As the quartermaster for the Sonic Sphere at The Shed, Zeng oversees the technical site operations and staging of build materials and tools, and works closely with on-site union management and build operations teams to make this innovative technology available to the public.
Robert Rowland, Engineering, Speaker Brackets
Originally from Canada, Robert Rowland is a San Francisco–based mechanical engineer with a history in robotic pitching machine design (Trajekt Sports) and consumer electronics manufacturing, who is now working in the electric aviation industry on new battery-charging technologies. As a member of the Sonic Sphere project, Rowland helps to design and build various aspects of the lighting system, speaker mounting, and structure.
David Lopez de Arenosa, Spatial Audio Consultant
David Lopez de Arenosa is a live sound engineer, immersive audio specialist, and electronic music producer. He has deployed sound systems for some of the largest concerts and festivals in the United States such as Coachella and Electric Daisy Carnival, and has mixed front-of-house and monitors for many world renowned artists across a multitude of genres. He is also the founder of Curious Immersive, a design and production company that brings immersive audio technologies to the entertainment industry. In his spare time he records, produces, and performs indie electronic dance music as Darenosa.
Audrey Jane Barrett, Atelier
Audrey Jane Barrett is a maker motivated by the relationship between people and their environment to create objects that connect the two. As the Sonic Sphere atelier, Barrett has captured motifs from the sphere in uniforms to be worn as physical embodiments of the experience.
Squirrel Collins, Permits
Meira Bennett, General Assistance
Meira Bennett is an experienced marketer and community-builder who is passionate about innovation and deeply committed to supporting those who are building groundbreaking products. As a lifelong New Yorker, Bennett is particularly excited about the emergence of interactive public art as a powerful way to engage urban communities and spark meaningful connections.
Jobi Morris-Gavrieli, Sound Engineering
Jobi Morris-Gavrieli is an audio engineer and audio systems technician based out of Oakland, California. His journey with sound and system optimization began a decade ago at the Evergreen State College in Olympia, Washington, and has led him to work on and with many of the dance music worlds premier speaker brands and sound systems. He strives to create clear, smooth, and sensual auditory experiences on dance floors for events of all shapes (although this was his first sphere), sizes, and genres!
Jonathan DeVito is a NYC-based licensed electrical engineer providing power design and commission in the AEC industry for nearly 20 years. He iterated on previous designs of the sphere to deliver the final lighting power distribution design and pre-assembled the on-sphere portions alongside the other Sphere Lighting team members. DeVito's passions as a musician and advocate of lean manufacturing and sustainable building were ignited when he joined this project.
Stefan Mantu, Renderings and Visualizations
Architect-turned-visual designer, Stefan Mantu specializes in the art of CGI and product/service visualization. With expertise in 3-D and photorealistic rendering, he has worked with businesses across diverse industries, including architecture, design, and technology. His passion for visual storytelling enables teams to bring ideas to life through immersive images and animations.
Marty Tunnicliffe-Squirrell, Creative Butler
Marty Tunnicliffe-Squirrell is a writer-producer-director (based in Cornwall in the far southwest of the UK and originally from the East End in London) with transatlantic ambition (the Brits are coming). He brings his multifarious and self-evidently indispensable skills learned as a filmmaker to the Sonic Sphere Shed project, in the role of creative butler for the production.
Ember Brash, Team Assistant, Aerialist
Ember Brash is a blindfolded aerial lyra performer who enjoys using movement as her chosen form of expression to create a captivating visual experience for her audience. She is an esthetician and has represented various cosmetic brands. She is excited to bring those skills to the Sonic Sphere team.
Nathan Argetsinger, Lights Programming
Nathan Argetsinger is a multidisciplinary engineer and serial entrepreneur whose focus lies at the nexus between multimedia art and phenomenological science in service of entwining the exponential march of synthetic intelligence with an equivalently exponential march of consciousness—our "true north" for wholistic ecological harmony. Past projects of relevance include the "Tree of Tenere." Present projects include SynaesthesiaFlow and HarmonicLanguage, as well as peer-to-peer intelligent privacy–preserving agriculture infrastructure.
Dave Deriso, Lights Programming
Dave Deriso is an AI researcher and artist based in San Francisco. He studied math and computer science at Stanford and Berkeley, and taught courses at Stanford on algorithmic art and data visualization. In his art, he designs nature-inspired flocking and swarming algorithms to visually represent motion and tension found in music. He enjoys contributing his algorithms to sculptures that combine light and music, such as the Sonic Sphere and Robot Heart project.
Michael White is an artist, designer, and creative technologist based in Brooklyn focusing on the intersection of software, robotics, 3-D modeling, and digital fabrication for artworks. He has done various technical work for Leo Villareal Studio, Apple TV, Pepsico, Gucci, Versace, and more. White recently created his first large-scale artwork at Burning Man 2023.
Playlists
Experimento
Performed by Carl Craig
Rock Electronique
Performed by Pierre Henry
Courtesy Mercury Records France under license from Universal Music Enterprises
Love Without Sound
Performed by White Noise
Courtesy Island Records Limited under license from Universal Music Enterprises
Etude Concrete Music
Performed by Karlheinz Stockhausen
Courtesy Stockhausen Foundation for Music
Lightworks
Performed by J. Dilla
Courtesy Stones Throw Records
Untitled 5
Performed by King Britt & Tyshawn Sorey
Courtesy The Buddy System
Soul Filter Buffet
Performed by Jeff Mills and Rafael Leafar
Courtesy Axis Records
Icon
Performed by Derrick May
Courtesy Derrick May
1988
Performed by Moodymann
Courtesy Mahogani Music
Space Probe
Recorded, produced, and performed by Sun Ra
Courtesy Sun Ra LLC
An Echophonic Soul
Performed by Algiers
Courtesy Beggars
Hamburger Lady
Performed by Throbbing Gristle
Courtesy Mute Recordings
Ténéré Sahara
Performed by Francisco Mora Catlett
Courtesy AACE Records
Hard Luck Story
Salamanda
Composed, produced, and performed by Jimin Sung, Yejin Jang
Label: Human Pitch
Release date: June 10, 2022
From The Seams
Tristan Arp
Xiu
Yu Su
Label: Bie Records
For Granted
Written, produced, performed and recorded by Yaeji
Chris Botta, Bass, Additional Production
Hvnli
Performed by KeiyaA
Licensed courtesy XL Recordings Limited
Clean Facelift
King Vision Ultra, maassai
Label: PTP
Gloom
TSVI, Loraine James
Ready or Not ft. K Wata
Written, produced, performed, and recorded by Yaeji
K Wata, Additional Synths, Percussion, Vocal Processing, and Arrangement
Chris Botta, Bass
Dot Dot Dot
K Wata
Label: Anno
Release date: April 22, 2022
Tell Me
rrao
Label: SLINK
Be Alone In This
Written, produced, performed, and recorded by Yaeji
Chris Botta, Additional Arrangement
Enayet, Additional Synths, Additional Vocal Processing
In The Works: The Making of Sonic Sphere
Credits
Alex Poots, Artistic Director
Madani Younis, Chief Executive Producer
Laura Aswad, Producer
Frank Butler, Director of Production
Annabel Thompson, Associate Producer
Erica Zippel Schnitzer, Operations Coordinator
Labhaoise Magee, Operations Coordinator
Brooke Wentz, Music Licensing
Sonic Sphere's special thanks go to Andrew Sutherland, Matt Mullenweg, Susan and, Albert Wenger, Jeremy Guillory, Eliot Horowitz, The Miner - Nagy Family, Chris Ergen, Holke Brammer, Joshua and Dinah Foer, Tim Ferriss, Ahmad Butt, David Helgason, Reed and Ellen Sturtevant, Joe Zadeh, Jonathan Langer
Partners: County Fabricators, Pacific Domes, JBL, LX Studio / Chromatik Resurget Engineering, Almost Studio
Installation Team: I.A.T.S.E. Local One Stagehands
Location and dates
This event takes place in The McCourt.
June 16 – July 30
The Shed is located at 545 West 30th Street, between 10th and 11th Avenues. View The Shed on a map.
For information about accessibility and arriving at The Shed, visit our Accessibility page.
Accessibility
Entering Sonic Sphere
The listening platform is suspended 34 feet off the ground. It can be reached via three flights of stairs (approximately 50 steps) or an accessible lift.
Seating
Sonic Sphere features a listening platform with netted lounges and a netted center.
Purchasing Tickets
The Shed's online ticketing system includes the option to submit accommodation requests beyond the access points detailed here.
Contact Us
For questions or other requests, visit the Accessibility page, email accessibility@theshed.org, or call (646) 455-3494.
Thank you to our partners
The creation of new work at The Shed is generously supported by the Lizzie and Jonathan Tisch Commissioning Fund and the Shed Commissioners.
The Shed is connected by