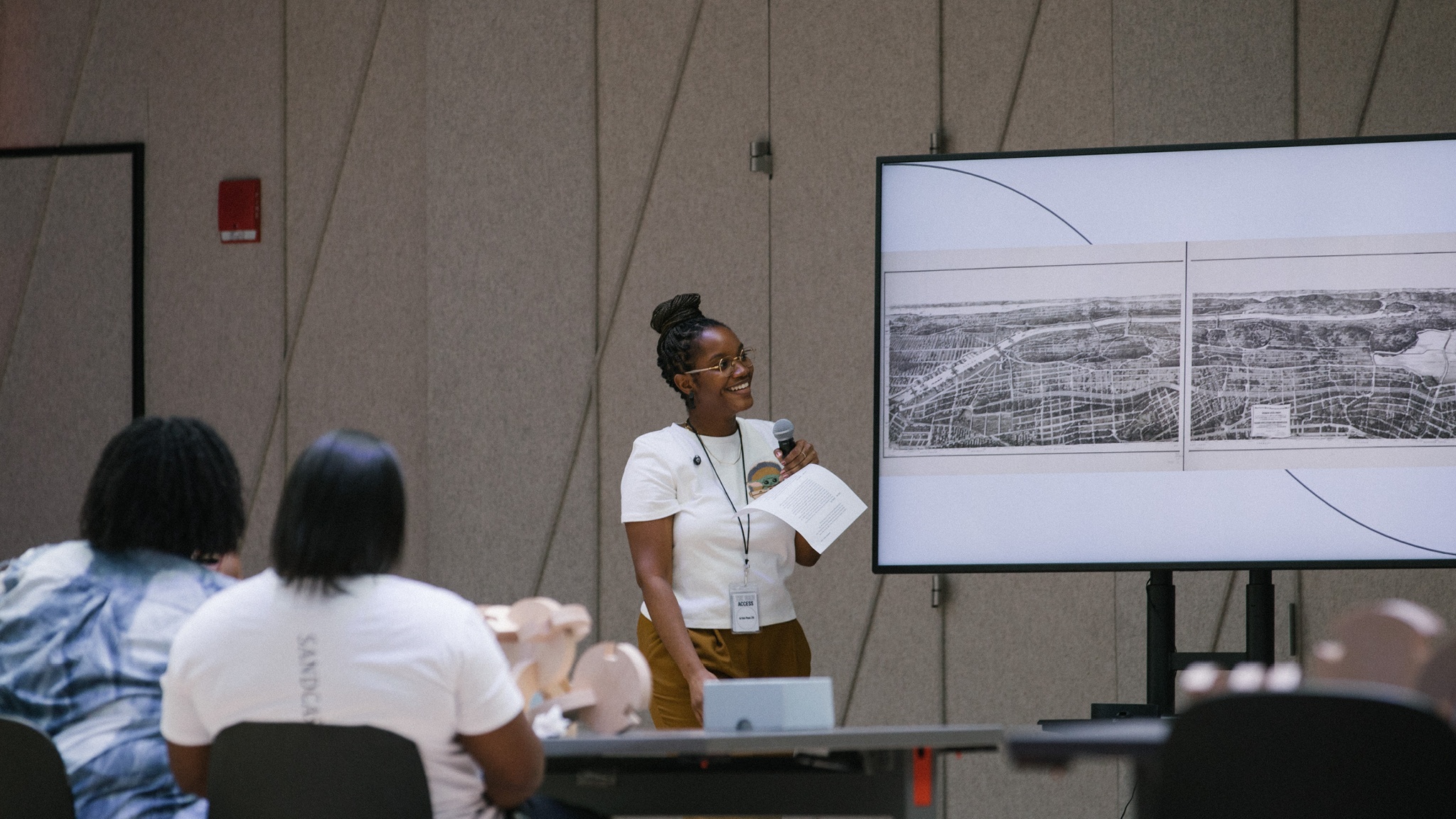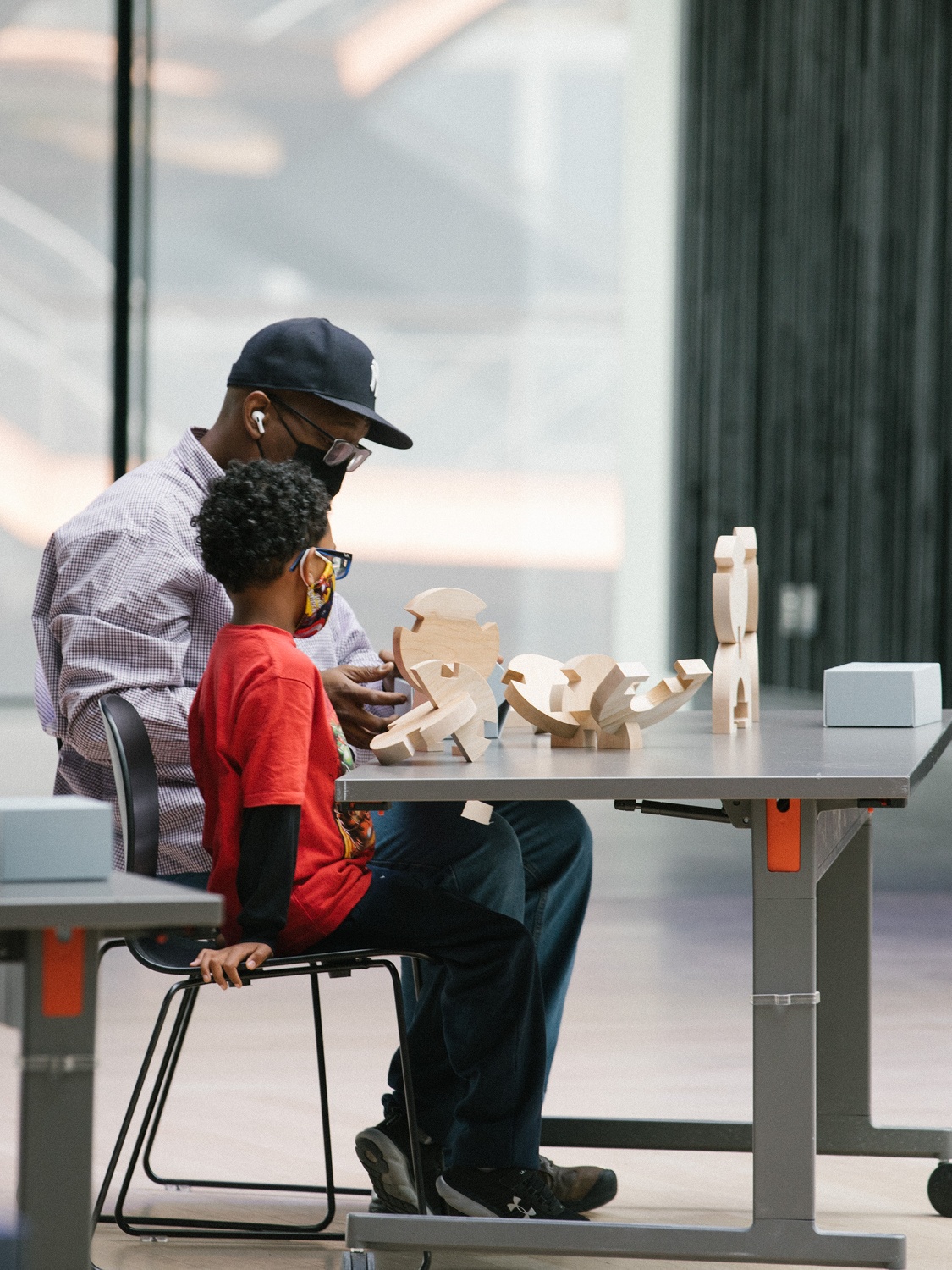 Open Call: Ladi'Sasha Jones
A participatory and generative project reflecting on Black interiority through a theoretical index, a game set, and workshops
About this commission
Ladi'Sasha Jones's Black Interior Space proposes a new conceptual and participatory framework for reflecting on Black interior sociality, or the inner lives of Black people and the cultural production they shape. Through research and writing on Black interior space and design, Jones created a playful kit of modular discs that can connect to one another in open, adaptable, free-form ways. The project culminates in participatory workshops organized around a set of design prompts for collective critical thinking on worldbuilding and mapping the local.
Read an essay by the artist and learn more about the concept of Black interiority.
More about the Artist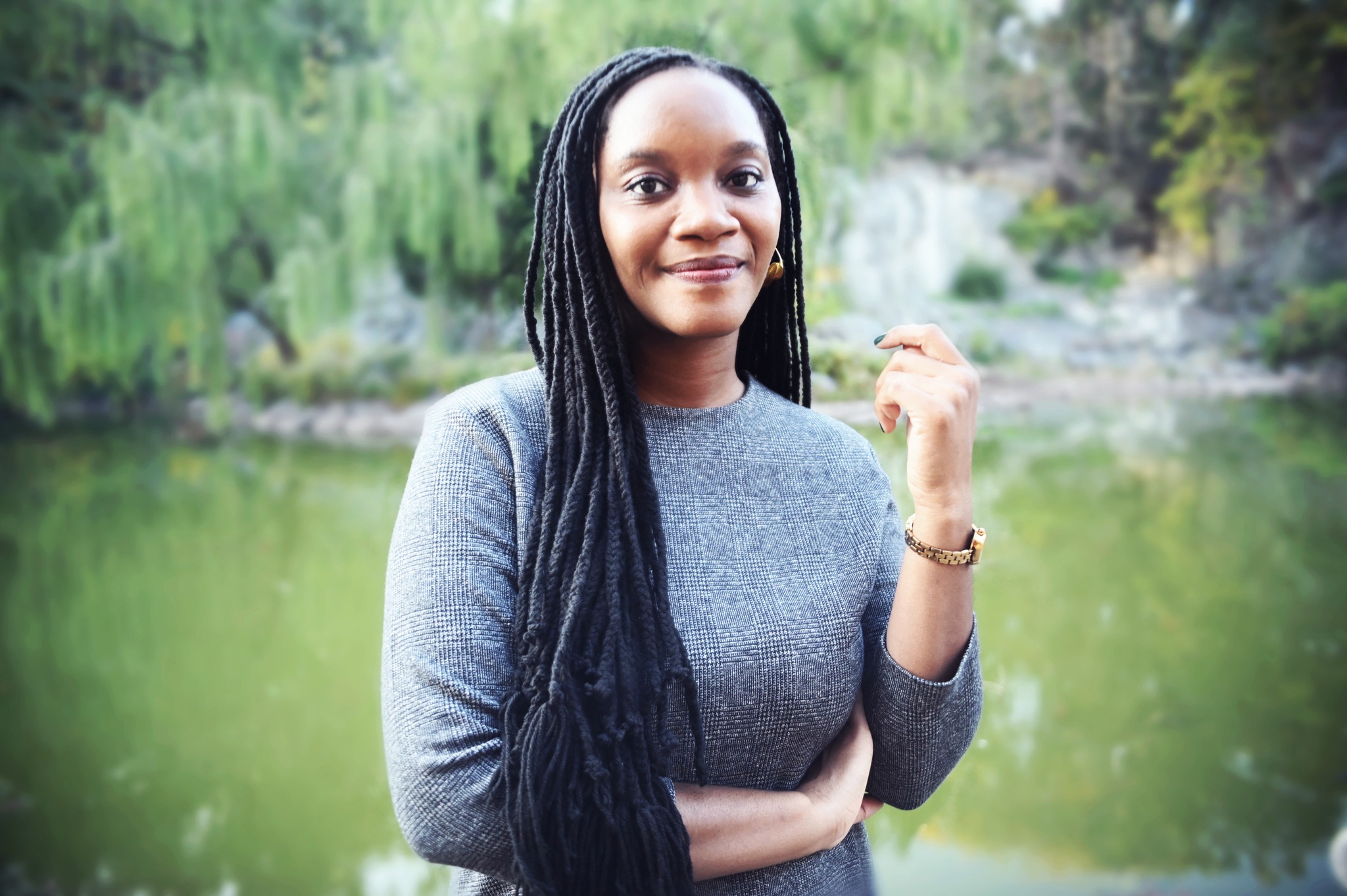 Ladi'Sasha Jones
Ladi'Sasha Jones is a writer and curator based in Harlem. Her work explores Black Americana and the conditions of Black interior life through text and design works. She has written for Aperture, Avery Review, Arts.Black, Houston Center for Photography, Art X Lagos, Temporary Art Review, the Art Momentum, and Recess among others. Currently, Jones is the artist engagement manager for the Laundromat Project. She held prior appointments at the Norton Museum of Art, the New Museum's IdeasCity platform, and the Schomburg Center for Research in Black Culture. She holds a BA in African American studies from Temple University and an MA in arts politics from NYU's Tisch School of the Arts.
Credits
Eric Ivan Rivera-Martínez, Sound and Graphic Design
Terence Trouillot, Editor
Ernisha and Tracey Hall, NIRAY LLC, Graphic and Print Design
Ben Cohen, Power House Arts, Fabrication
Ladi'Sasha Jones would like to extend her gratitude and a special thanks to Eric Ivan Rivera-Martínez, Terence Trouillot, Ernisha and Tracey Hall, Joël Diaz, Akeema-Zane, Llanor Alleyne, Ash Tai, Gorjis Jones, Lillian Shabazz, Rachell Morillo, Solana Chehtman, Alessandra Gómez, Tamara McCaw, Phillip Griffith, Lily Wan, Jessica Lynne, Oluremi Onabanjo, Thysha M. Shabazz, Adenike Olanrewaju, Tiona Nekkia McClodden, Clarisse Rosaz Shariyf, Ben Cohen, Kiah Vidyarthi, and the Open Call selection committee.
Location and dates
This event takes place in The Tisch Skylights.
Saturdays, June 5, 12, & 19
4 & 6 pm
Accessibility
The Shed's spaces are all wheelchair accessible. This event takes place in The Tisch Skylights on Level 8.
Assistive listening is available on your smartphone over The Shed's free Wi-Fi network via the free Listen Everywhere app. Devices will be available for you to borrow at the ticketing desk if you do not want to use your own smartphone.
Download the Listen Everywhere app before you arrive.
This performance will include ASL interpretation with Deaf interpreters coordinated and supported by a hearing interpreter on June 19 (provided by Roxanna Aguilo and Brandon Kazen-Maddox). To request ASL interpretation for June 5 or 12 or to request live audio description, please email info@theshed.org or call (646) 455-3494 at least 10 days prior to the performance date.
To learn more about what to expect during your visit and the performance, please read these descriptions.
If you have any questions or other requests, please email info@theshed.org or call (646) 455-3494.
What to Expect
Arriving at The Shed and Entering The Tisch Skylights
Thank you for planning a visit to The Shed. We're looking forward to welcoming you for Open Call. This performance will take place in The Tisch Skylights, which is wheelchair accessible and on Level 8 of The Shed's building.
Currently, the entrance to The Shed is through The McCourt door on the east side of our building, adjacent to the Hudson Yards Public Square. The McCourt is a large performance space created when The Shed's shell, or movable roof, rolls out to cover the plaza on the east side of the building. You can access this entrance from 11th Avenue and Hudson Boulevard, just one block north of 30th Street, or from the 34 St–Hudson Yards subway station between 10th and 11th Avenues.
As you arrive at The Shed, you will enter The McCourt through a wide, unobstructed entrance at the southeast corner of the building. It is close to the area where the High Line meets Hudson Yards at 30th Street. You will scan your own ticket on your smartphone, with help if needed from a friendly visitor experience staff member standing nearby wearing a black t-shirt and ID badge on a purple lanyard.
You will need to enter The Shed's building to reach The Tisch Skylights on Level 8. Starting from the southeast entrance to The McCourt, you will continue to a glass door at the back, southwest corner of The McCourt. A staff member can help direct you to this door if you have any trouble finding it. There are no steps at this entrance to the building. Passing through the door, you will enter a short hallway approximately 8 feet wide. To your left will be an elevator that you can take to Level 8.
The hallway then opens into a longer, wider escalator landing full of natural light. You can also use these escalators to reach The Tisch Skylights on Level 8.
For any additional access needs or requests, please email info@theshed.org or call (646) 455-3494.
Ladi'Sasha Jones's workshops run for 60 minutes with participants seated with one other person at long tables. Attendees will handle kits of wooden shapes that are lightweight and that do not include any small or intricate parts. The workshops will include a lecture from the artist and interactive moments between Jones and the audience in the form of a Q&A and show-and-tell responses. Sessions may include reading texts, listening to music, viewing video clips, and discussing reactions to these experiences. For any additional access needs or requests, please email
info@theshed.org
or call (646) 455-3494.
Open Call
Read more about "Open Call "
All details for "Open Call "
Thank you to our partners

The Lead Sponsor of Open Call is

Support for Open Call is generously provided by






Additional support for Open Call is provided by Jody and John Arnhold | Arnhold Foundation.
The creation of new work at The Shed is generously supported by the Lizzie and Jonathan Tisch Commissioning Fund and the Shed Commissioners. Major support for live productions at The Shed is provided by the Charina Endowment Fund.