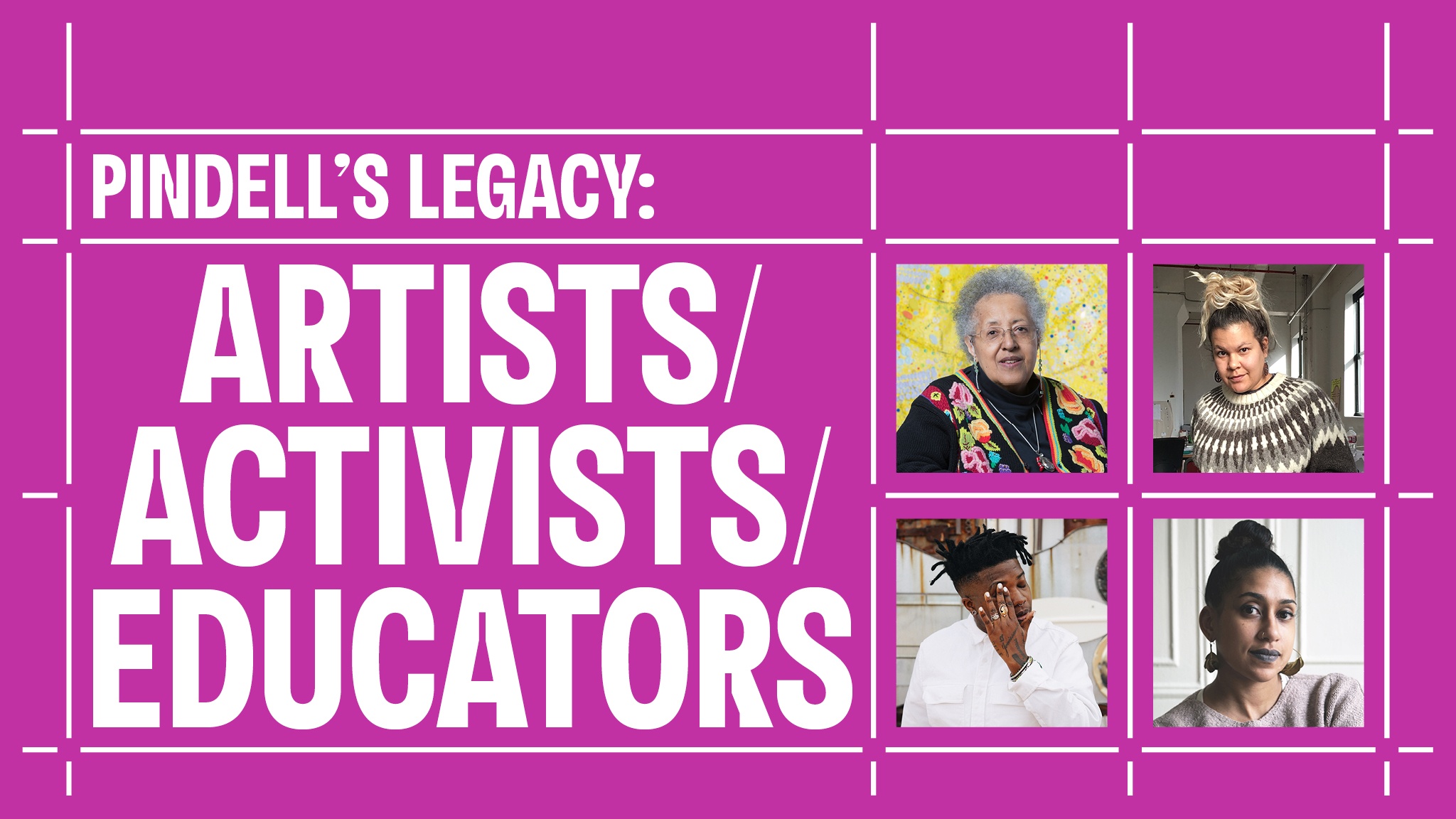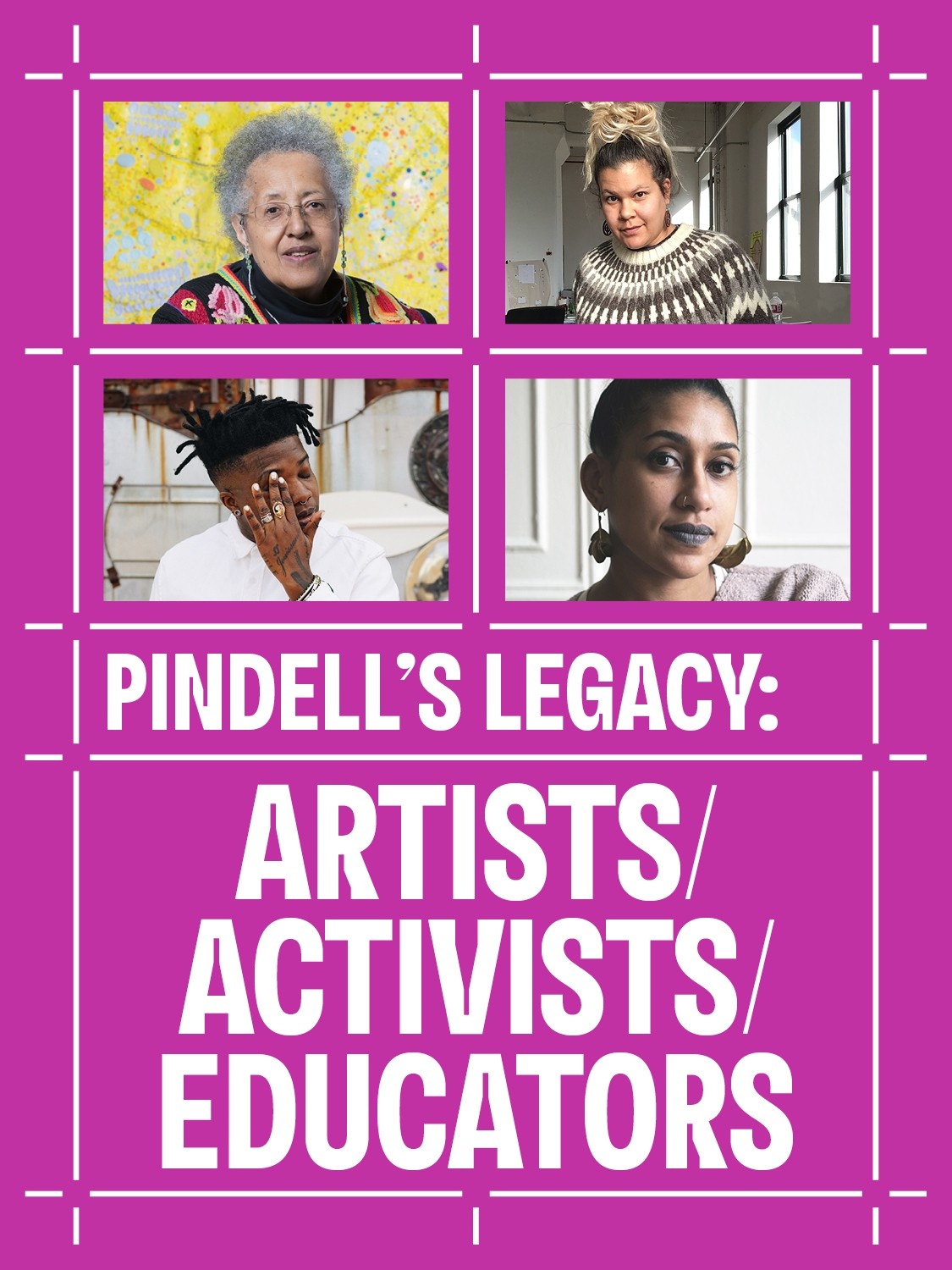 A conversation with Howardena Pindell and artists, activists, and educators Heather Hart, Tiona Nekkia McClodden, and Shani Peters
How to watch
This free online conversation took place on March 4, 2021, via Zoom. Watch a recording of the event below.
About this conversation
As Howardena Pindell's career has proven, the synergy of art, education, and activism can demonstrate a powerful expression of human creativity, community organizing, and change. With Pindell in attendance, panelists including Heather Hart, Tiona Nekkia McClodden, and Shani Peters will situate their work within the current political and social contexts at the hyper-local, national, and global levels.
As a groundbreaking artist, curator, critic, educator, and activist, Howardena Pindell has influenced generations of people working in those fields. In conjunction with the exhibition Howardena Pindell: Rope/Fire/Water, the Pindell's Legacy series of online conversations celebrates the ways colleagues from different fields have felt the artist's impact both personally and professionally.
The Shed has invited a broad roster of artists, thinkers, activists, and representatives of other cultural organizations to celebrate the artist's pioneering, multifaceted work via public programs that accompany the exhibition. Together, these participants will contextualize Pindell's work in this critical moment in US history, reflecting on the past and thinking critically about the present, with the goal of reimagining and building new, collective paths to a radically equitable future.
Accessibility
This event will include CART services and ASL interpretation.
Participants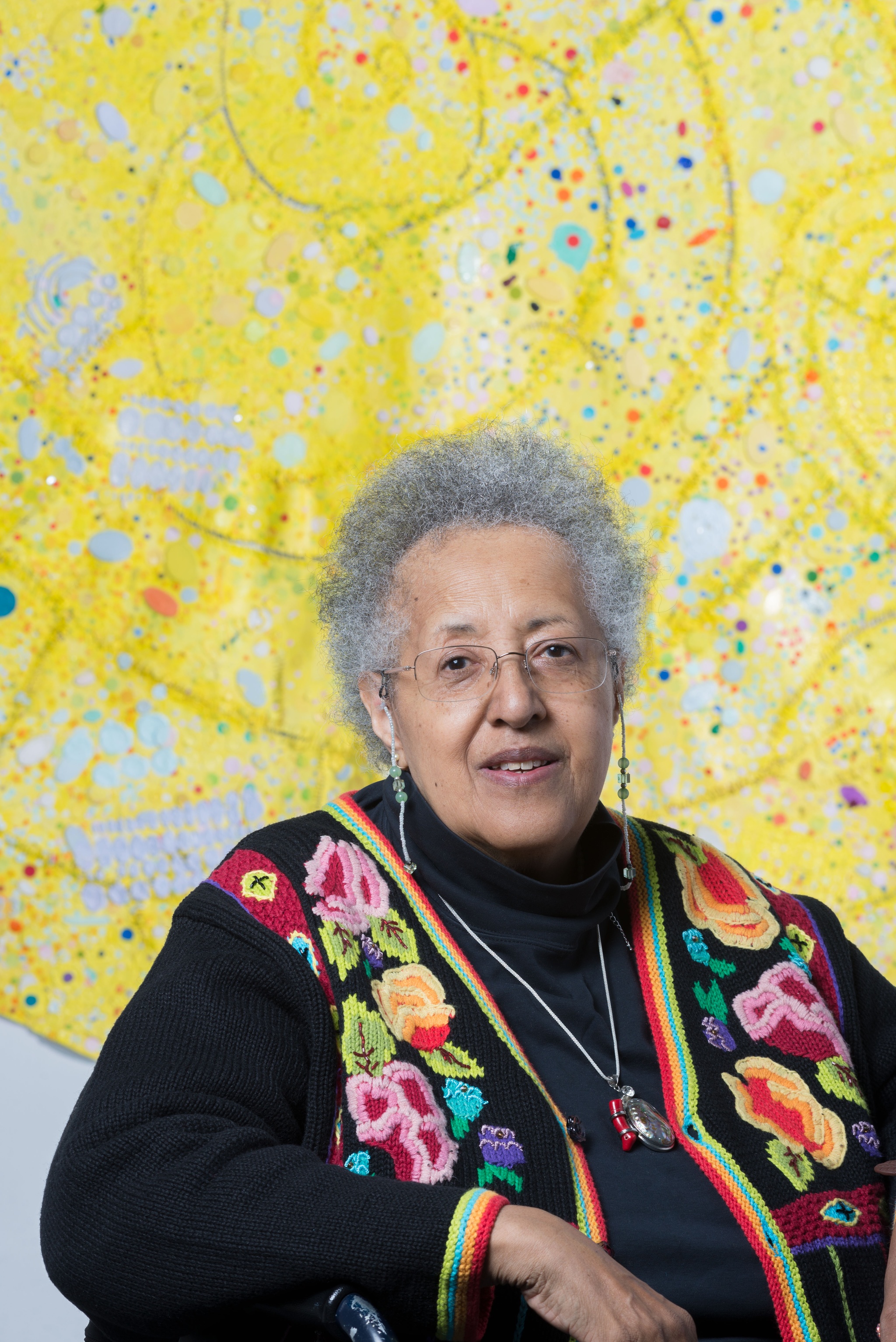 Howardena Pindell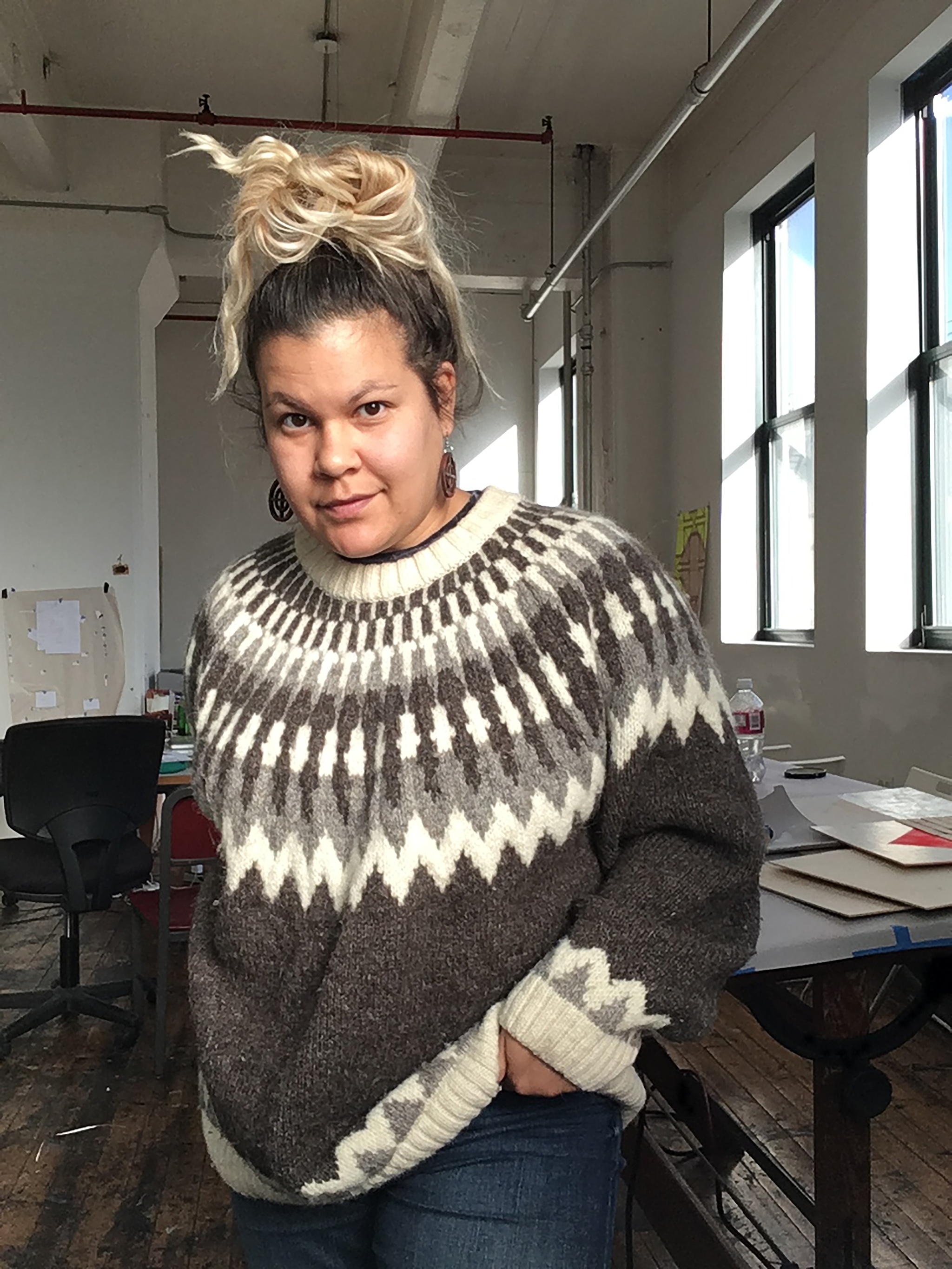 Heather Hart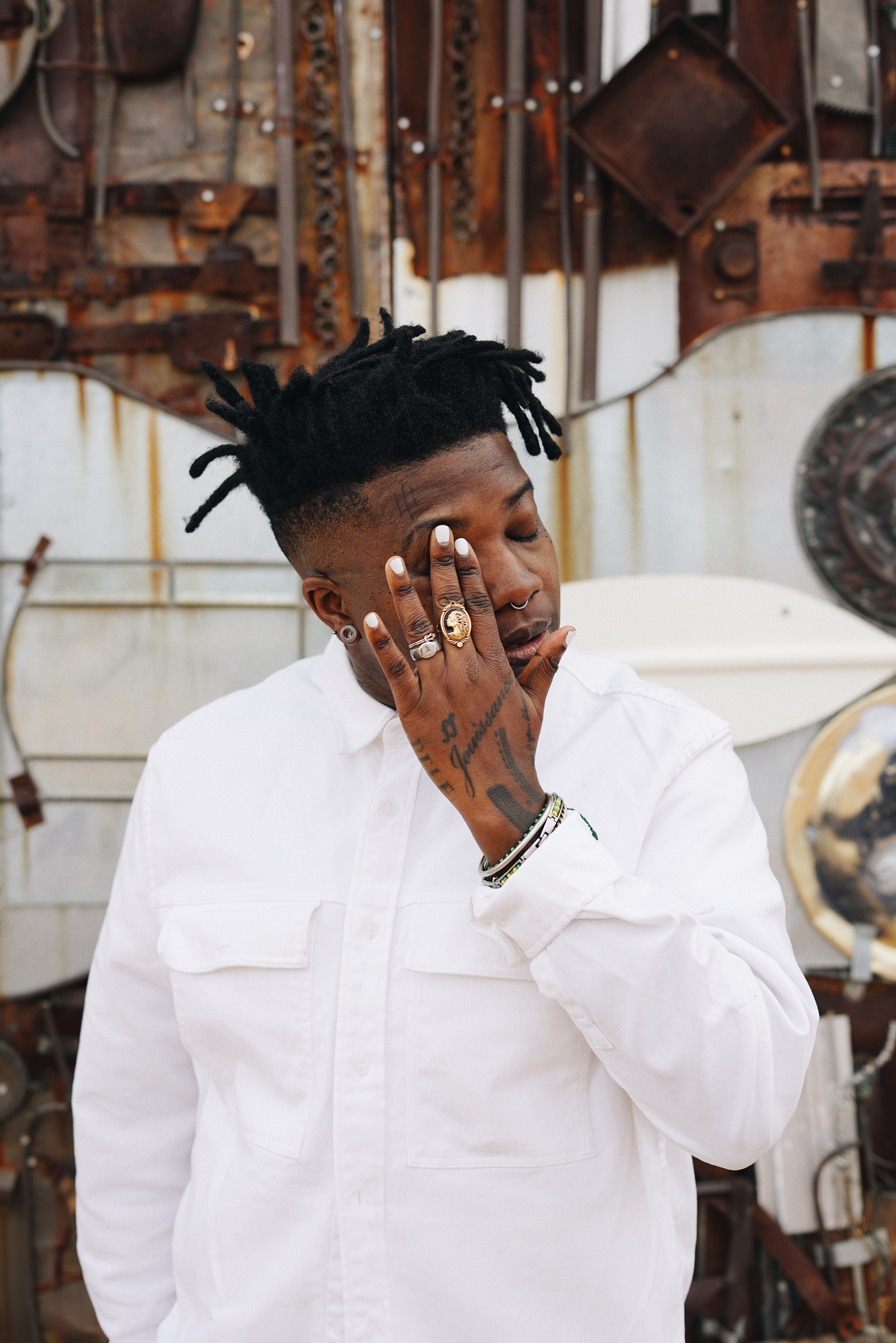 Tiona Nekkia McClodden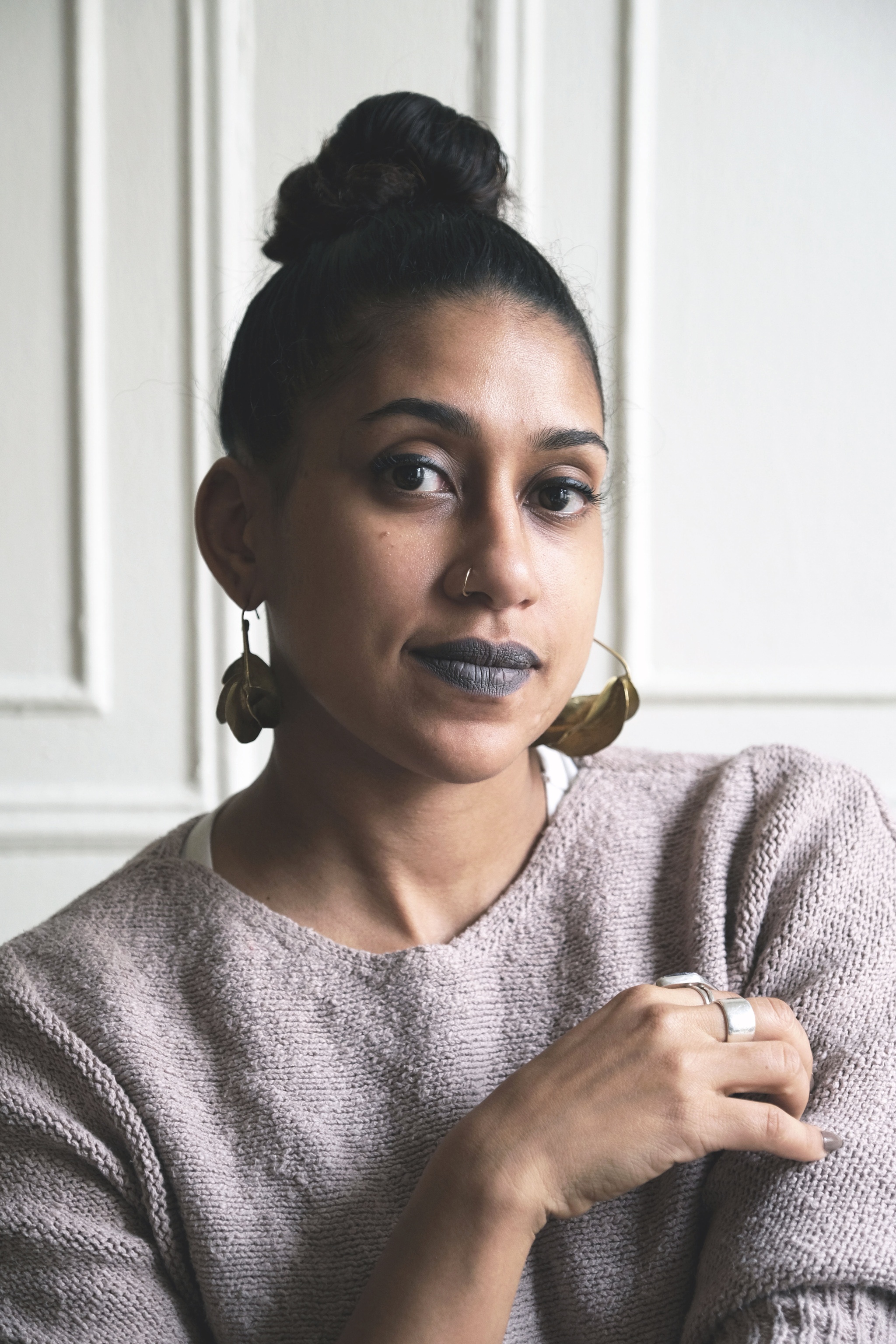 Shani Peters
Adeze Wilford
Born in Philadelphia in 1943, Howardena Pindell studied painting at Boston University and Yale University. She then worked for 12 years at the Museum of Modern Art (1967 – 79) as an exhibition assistant, an assistant curator in the Department of National and International Traveling Exhibitions, and finally as an associate curator and acting director in the Department of Prints and Illustrated Books. In 1979, she began teaching at the State University of New York, Stony Brook where she is now a distinguished professor. In her work, Pindell often employs lengthy, metaphorical processes of destruction / reconstruction, addressing social issues of homelessness, AIDS, war, genocide, sexism, xenophobia, and apartheid. Pindell's work has been featured in many landmark museum exhibitions and is in the permanent collections of major international museums. Most recently, Pindell's work was the subject of the retrospective Howardena Pindell: What Remains to Be Seen (2018, Museum of Contemporary Art, Chicago).
Heather Hart, based in Brooklyn, is an interdisciplinary artist exploring the power in thresholds, questioning dominant narratives, and creating alternatives to them through viewer activation. She was awarded grants from Anonymous Was A Woman, the Graham Foundation, Joan Mitchell Foundation, the Jerome Foundation, NYFA, and Harpo Foundation. Hart won a Creative Capital award, Wikimedia Foundation grants, and an Andy Warhol Foundation of Art grant with Black Lunch Table, which she cofounded. Hart's work has been exhibited at the Queens Museum, Storm King Art Center, the Kohler Art Center, NCMA, Seattle Art Museum, Brooklyn Museum, and University of Toronto among others. Hart is a lecturer at Mason Gross School for Art + Design and a trustee at Storm King Art Center. Hart works with Davidson Gallery in New York, and she studied at Skowhegan, Whitney ISP, Cornish College of the Arts, Princeton University, and received her MFA from Rutgers University.
Tiona Nekkia McClodden is a visual artist, filmmaker, and curator whose work often employs a citational practice exploring and critiquing issues at the intersections of race, gender, sexuality, and social commentary. Her interdisciplinary approach traverses documentary film, experimental video, sculpture, and sound installations. McClodden has exhibited and screened work at the Institute of Contemporary Art-Philadelphia, the Museum of Modern Art (New York), the Whitney Museum, MOCA LA, MCA Chicago, and MoMA PS1 among others. She has been awarded the Bucksbaum Award for her participation in the 2019 Whitney Biennial, as well as the 2019 Guggenheim Fellowship in Fine Arts, the 2018 – 19 Keith Haring Fellowship in Art and Activism, the 2017 Louis Comfort Tiffany Foundation Award, and the 2016 Pew Fellowship in the Arts in Philadelphia among other awards. McClodden curated the traveling exhibition A Recollection. + Predicated. featured within Julius Eastman: That Which is Fundamental, and more recently There Are No Shadows Here: The Perfect Moment at 30. She lives and works in North Philadelphia.
Shani Peters is a multidisciplinary artist based in New York City. She holds a BA from Michigan State University and an MFA from the City College of New York. Peters has presented work in the US and abroad at the New Museum, the Schomburg Center for Research in Black Culture in Harlem, Seoul Art Space Geumcheon in South Korea, the National Gallery of Zimbabwe, and the Bauhaus Dessau. Selected residencies include those hosted by the Lower Manhattan Cultural Council, Museum of Contemporary Art Detroit, the Laundromat Project (New York), and Project Row Houses (Texas). Her work has been supported by the Mellon Foundation, Creative Capital, the Rauschenberg Foundation, Rema Hort Mann Foundation, and the Joan Mitchell Foundation. Peters is a faculty member at the City College of New York, Pratt Institute, and Parsons School of Design focusing her teaching at the intersection of art, design, and social change. She is a co-director of the Black School, an artist-initiated experimental art school that aligns Black radical histories with community-focused art making.
Adeze Wilford is an assistant curator at The Shed. She was an inaugural joint curatorial fellow at the Studio Museum in Harlem and the Museum of Modern Art (MoMA). She organized Vernacular Interior at Hales Gallery in 2019 and Excerpt (2017) at the Studio Museum, along with the film series "Black Intimacy" (2017) at MoMA. Other curatorial projects include Harlem Postcards (2016/2017) and Color in Shadow, the 2016 "Expanding the Walls" exhibition at the Studio Museum. She has contributed research and essays to catalogues and magazines, including Black Refractions, Fictions, and Young, Gifted and Black. Prior to this, Wilford was the public programs and community engagement assistant at the Studio Museum. She graduated from Northwestern University with a BA in art history and African American studies.
Thank you to our partners

Major Support for The Shed's Public Programs and Howardena Pindell: Rope/Fire/Water is provided by

Additional support is provided, in part, by public funds from the New York City Department of Cultural Affairs in partnership with the City Council.
The Shed is connected by