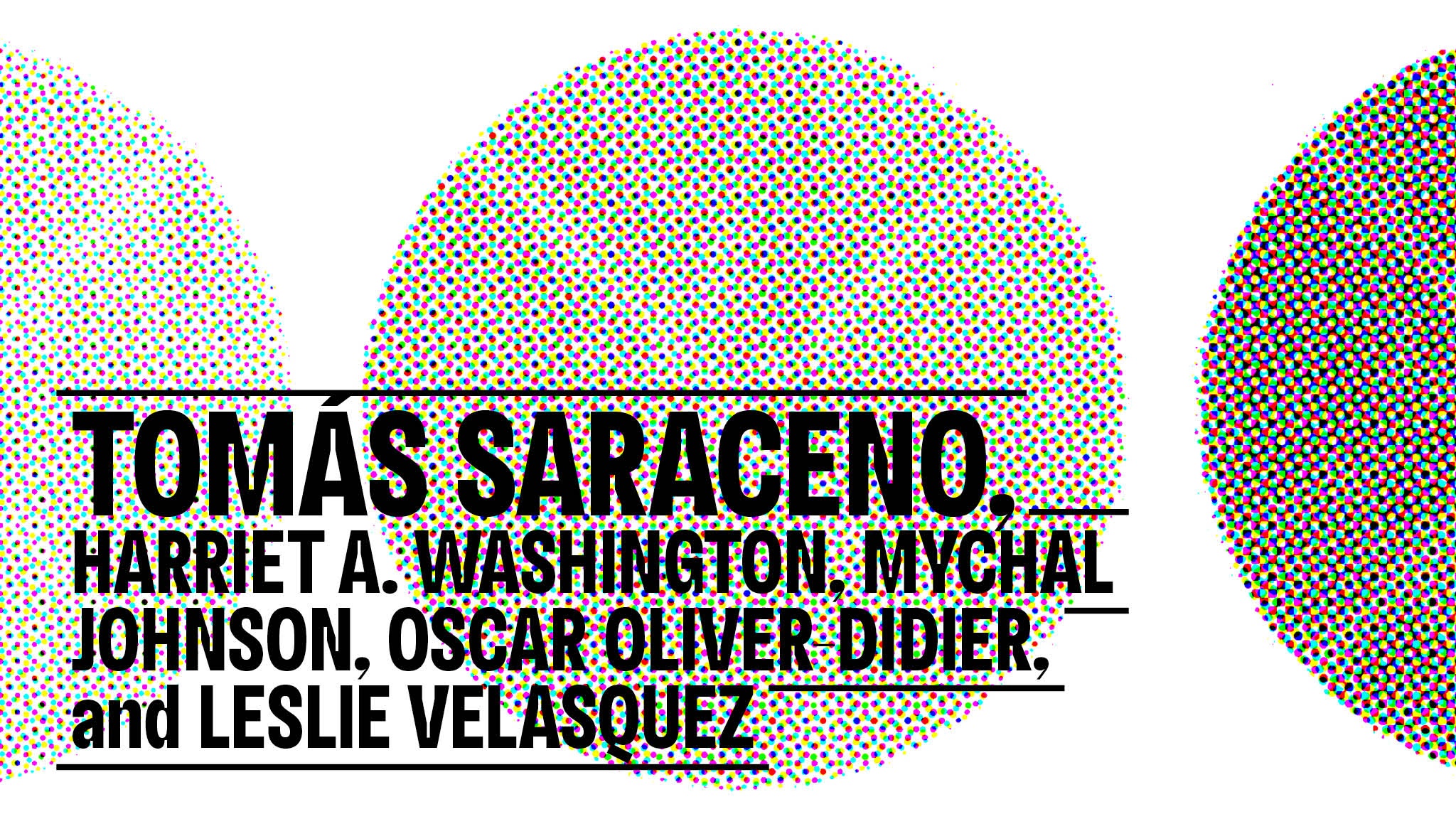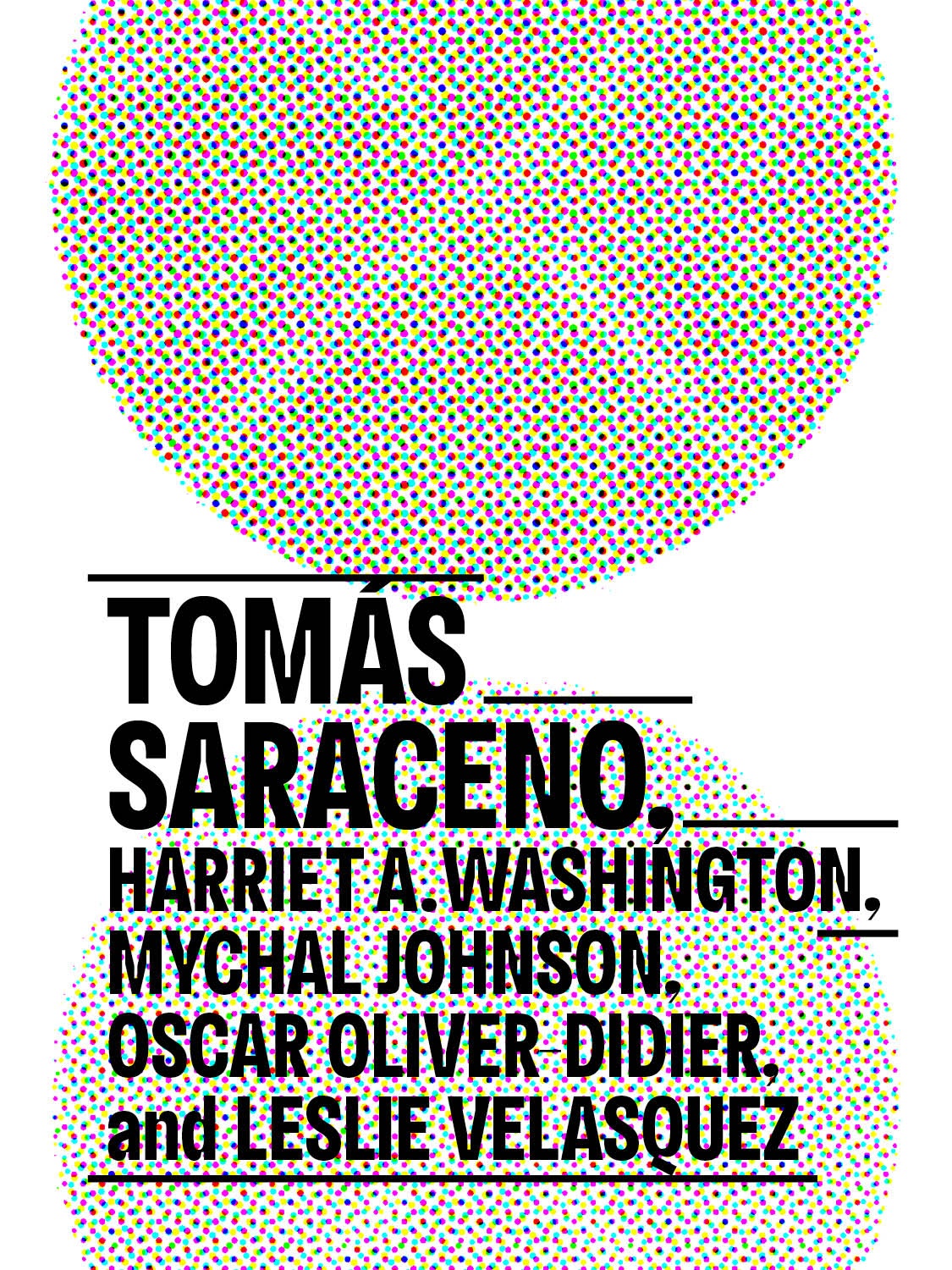 How systemic inequities help spread COVID-19
Watch this Commission
This two-part conversation premiered on August 2, 2020. Watch the video below.
About this commission
The COVID-19 pandemic has further exacerbated connections between racial inequality, public health, and environmental health in the United States, as cases and deaths in communities of color significantly exceed those in white communities. As a respiratory illness, COVID-19 more severely affects those whose lungs and immune systems have already been compromised by pre-existing conditions resulting from systemic racism in the forms of exposure to toxic air pollution, blocked access to healthcare, and geographic segregation, among other inequities. In two conversations about the long-term, disproportionate effects of pollution on communities of color, artist Tomás Saraceno first invites science journalist Harriet A. Washington to join him in discussion before convening a group of activists to reflect on the severity of COVID-19's unequal impact in the US.
For more than a decade, Saraceno has been imagining more equitable modes of existence with the environment, creating floating sculptures, community projects, and interactive installations that propose a sensory solidarity with the planet and nonhuman beings. In 2018, Saraceno exhibited Calendrier Lun-Air de Paris, a work consisting of filter paper strips—collected from Airparif, an organization responsible for monitoring air quality in the Paris region—that capture hourly samples of the toxic particles we breathe in, resulting in a series of dots ranging from gray (indicating light pollution) to black (heavy pollution).
Inspired by Harriet A. Washington's reporting on environmental justice issues in her book A Terrible Thing to Waste: Environmental Racism and Its Assault on the American Mind (2019), Saraceno created his next iteration, titled We Do Not All Breathe the Same Air (2020). The work—which will appear in Particular Matter(s), his upcoming exhibition at The Shed that was postponed by the pandemic—presents a visualization of air quality data from across the United States to demonstrate the uneven distribution of particulate matter, or microscopic air pollution.
In a first conversation, Saraceno and Washington will discuss this artwork, its historical context and causes, and what can be done to effect change in our communities and environment. A follow-up panel discussion—moderated by Bronx-based urban designer Oscar Oliver-Didier and including the voices of New York City activists Mychal Johnson, a co-founding member of South Bronx Unite, and Leslie Velasquez, an environmental justice coordinator for El Puente—takes these questions further.
Participants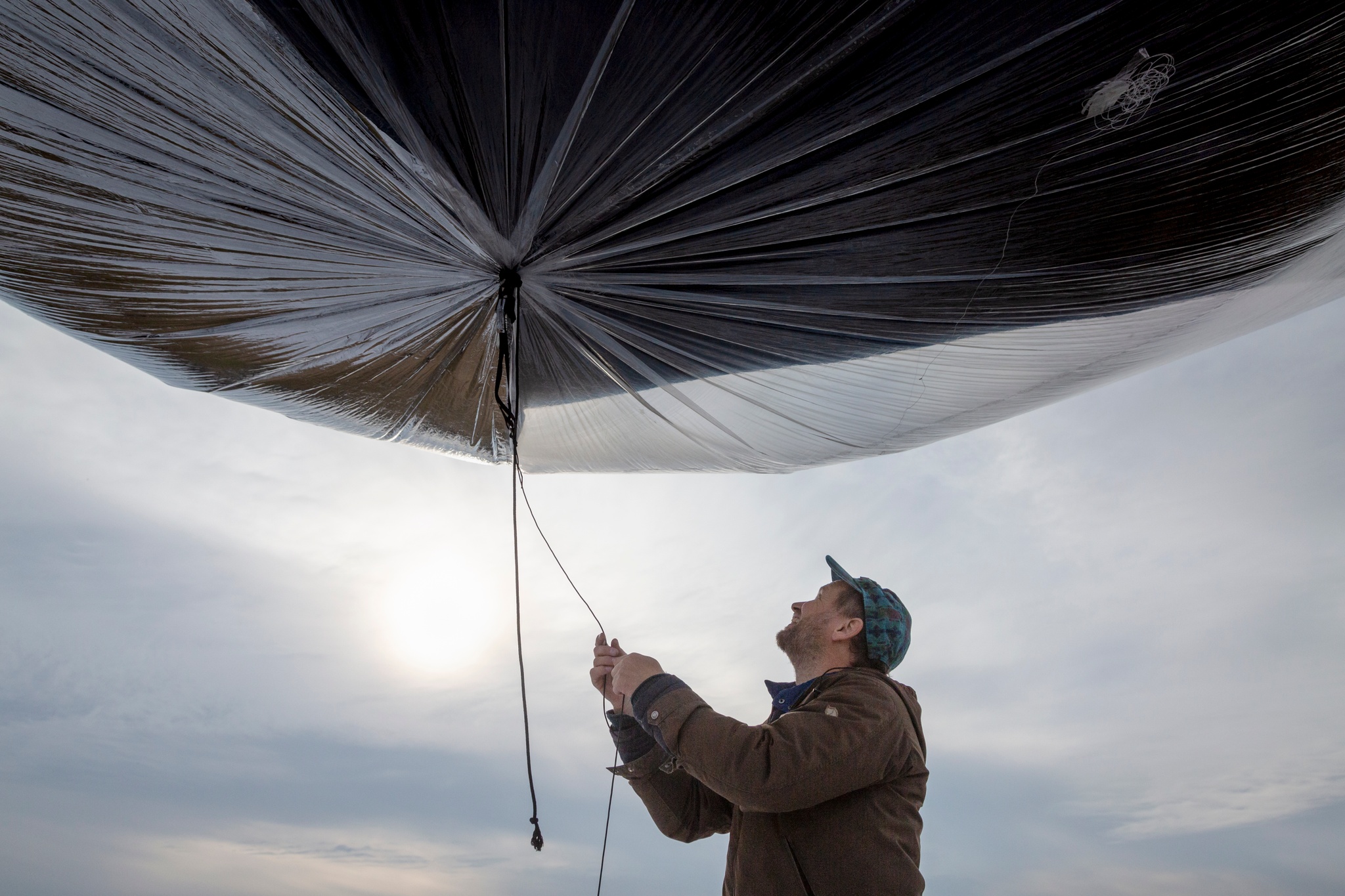 Tomás Saraceno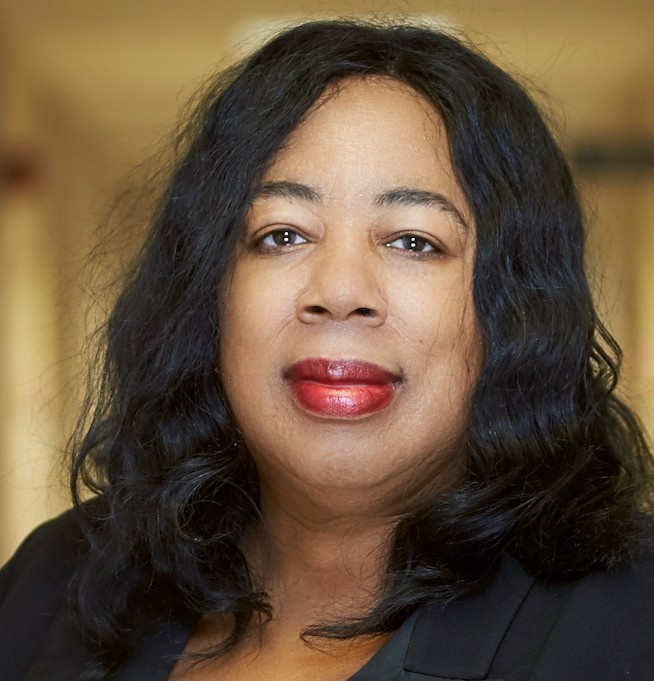 Harriet A. Washington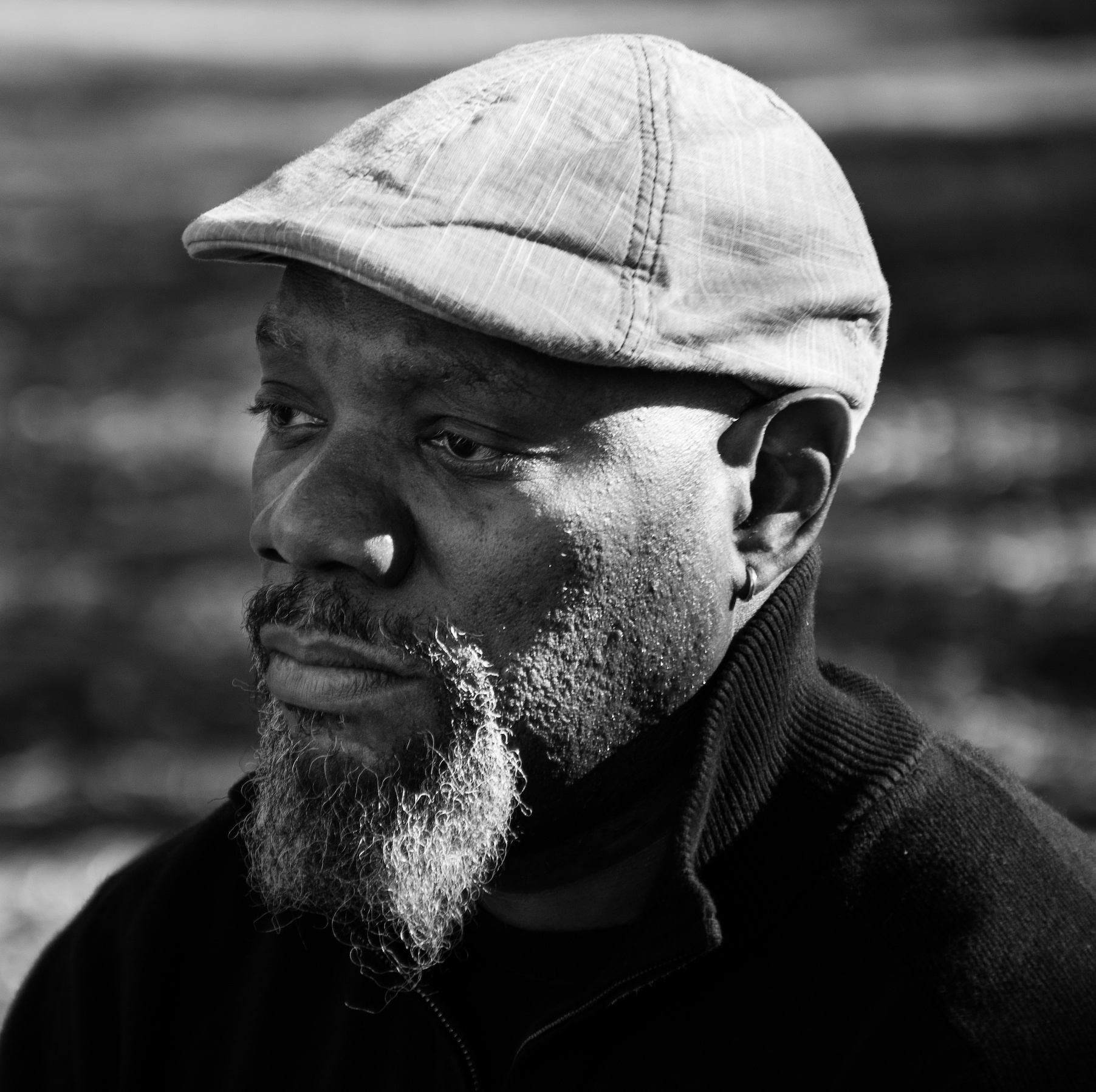 Mychal Johnson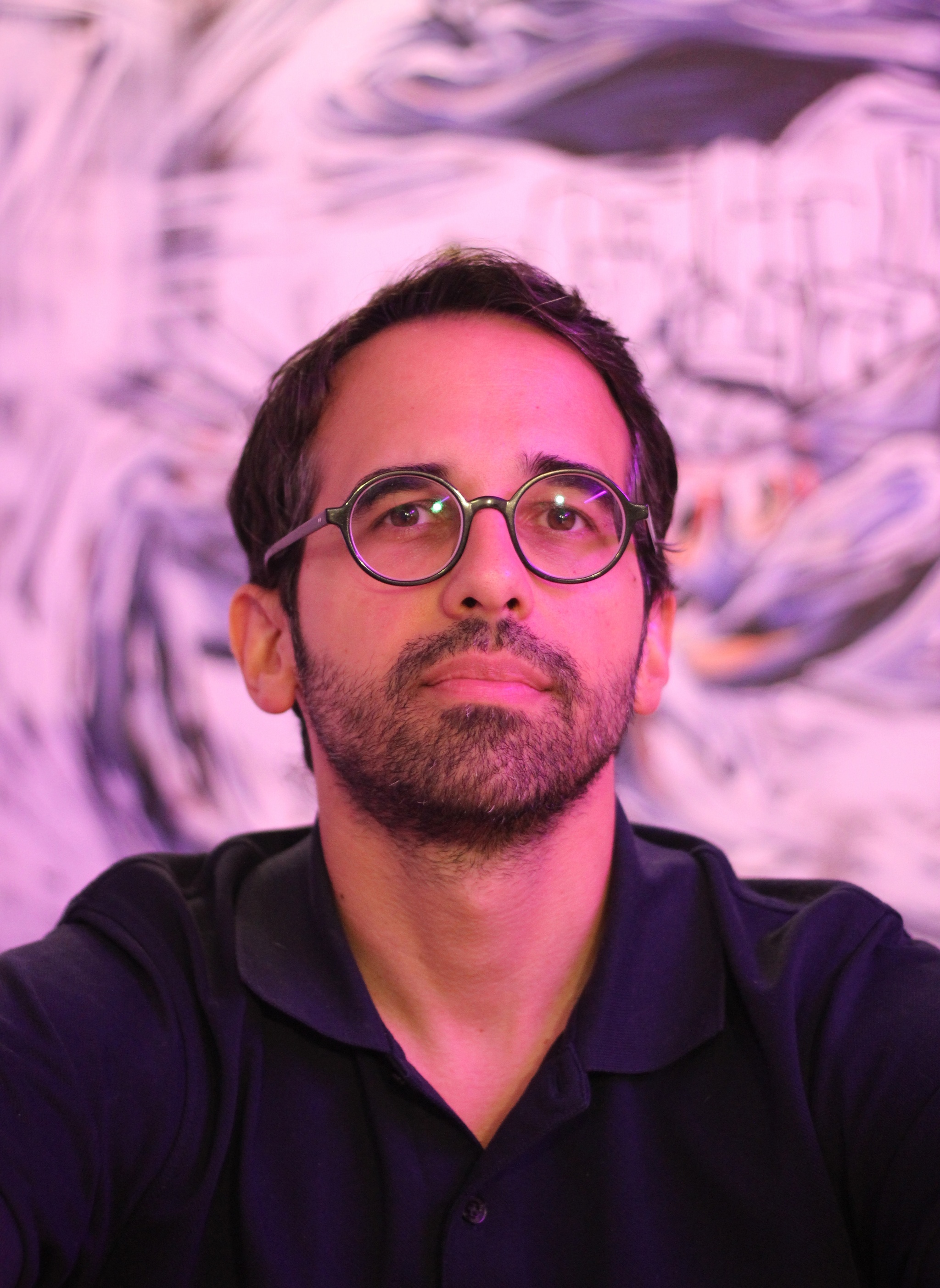 Oscar Oliver-Didier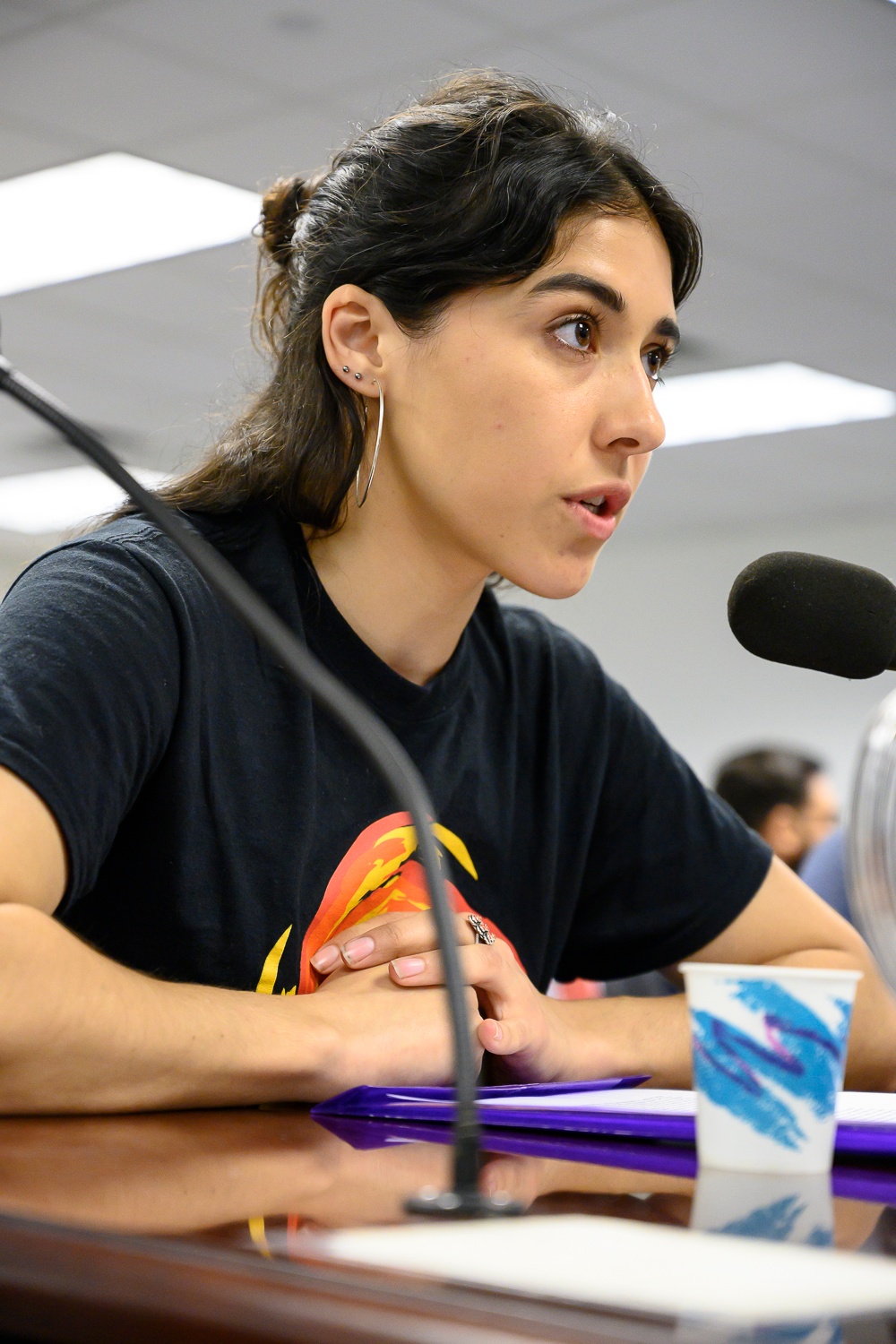 Leslie Velasquez
Tomás Saraceno is an Argentine-born, Berlin-based artist who has worked with local communities, scientific researchers, and institutions around the world, including the communities of Somie, Cameroon; Salinas Grandes, Argentina; Massachusetts Institute of Technology; Max Planck Institute; and Nanyang Technological University, among others. He has lectured at institutions worldwide, and directed the Institute of Architecture‐related Art (IAK) at Braunschweig University of Technology, Germany (2014 – 16); and held residencies at Centre National d'Études Spatiales (2014 – 15), MIT Center for Art, Science & Technology (2012– ) and Atelier Calder (2010), among others. He has been the subject of solo exhibitions at museums and institutions internationally, including Palais de Tokyo, Paris (2018); Museo de Arte Moderno, Buenos Aires (2017); K21 Kunstsammlung Nordrhein-Westfalen, Ständehaus, Dusseldorf (2013); Metropolitan Museum of Art, New York (2012); and Hamburger Bahnhof – Museum für Gegenwart, Berlin (2011). Tomás Saraceno has participated in numerous festivals and biennales, including the 17th Biennale Architettura (2020), the 58th Biennale di Venezia (2019), and the 53rd Biennale di Venezia (2009). For the 2020 project Fly with Aerocene Pacha, 32 world records were set with Aerocene, marking the most sustainable flight in human history. Saraceno lives and works in Berlin.
Harriet A. Washington is a science writer, editor and ethicist who is the author of the forthcoming Carte Blanche: The Erosion of Informed Consent in Medical Research (Columbia Global Reports, 2020) and A Terrible Thing to Waste: Environmental Racism and Its Assault on the American Mind (2019). She has been the 2015-2016 Miriam Shearing Fellow at the University of Nevada's Black Mountain Institute, a Research Fellow in Medical Ethics at Harvard Medical School, Visiting Fellow at the Harvard TH Chan School of Public Health, a visiting scholar at DePaul University College of Law and a senior research scholar at the National Center for Bioethics at Tuskegee University. She has also held fellowships at Stanford University, teaches bioethics at Columbia University. She has written widely for popular and science publications and has been published in refereed books and journals.
Mychal Johnson has a long-standing track record in community-based advocacy for environmental, economic, and social justice in the South Bronx. He advocates for greater access to green space and efforts that enhance quality of life without gentrification in the South Bronx. He is a co-founder and member of South Bronx Unite and a member of the board of directors of the Mott Haven-Port Morris Community Land Stewards. He also serves on the boards of the NYC Community Land Initiative and the Bronx Council for Environmental Quality, as well as the NYC Waterfront Management Advisory Board. Johnson was also appointed as a civil society voting member of the New York State Department of Environmental Conservation Open Space Committee.
Oscar Oliver-Didier is a Bronx-based urban designer and researcher from Puerto Rico. His research interests include urban / racial phenomena and the role of memory in the formation of Latinx spatial imaginaries. He has published on public housing in Puerto Rico, the politics of language in the South Bronx, and the performative nature of urban protests. Oliver-Didier has recently served as the senior lead urban designer for the borough of the Bronx at the NYC Department of City Planning and as a member of the adjunct faculty at the Visual Arts Program at Fordham University.
Leslie Velasquez is the environmental justice program coordinator for El Puente's Green Light District, a holistic 10-year community development program for the neighborhoods of Williamsburg and Bushwick in Brooklyn. In her work she mobilizes community members and promotes public policy for initiatives related to a wide variety of environmental issues, with open space equity, air quality, and climate justice as major focus areas. Leslie earned a BA in government and environmental studies from Skidmore College.
Although we think of microbes as being democratic, racial discrimination tends to make people of color more susceptible.
—Harriet A. Washington
Learn More
Read more about current events and research related to the intersection of environmental racism and COVID-19 explored in the two conversations convened by artist Tomás Saraceno for Up Close.
Geoff Dembicki, "A Legendary Black Environmental Group Is Back and Advising Joe Biden" Vice, July 30, 2020.
Rhys Thebault and Alyssa Flowers, "Pandemic's weight falls on Hispanics and Native Americans, as deaths pass 150,000" Washington Post, July 31, 2020.
Linda Villarosa, "Pollution Is Killing Black Americans. This Community Fought Back." The New York Times Magazine, July 28, 2020.
Richard A. Oppel Jr., Robert Gebeloff, K.K. Rebecca Lai, Will Wright, and Mitch Smith, "The Fullest Look Yet at the Racial Inequity of Coronavirus" The New York Times, July 5, 2020.
Accessibility
This video includes closed captioning.
Details
Running time: Approximately 60 minutes
Part of a series
Up Close
Read more about "Up Close"
All details for "Up Close"
Thank you to our partners
The Shed is connected by

Up Close is supported by


The creation of new work at The Shed is generously supported by the Lizzie and Jonathan Tisch Commissioning Fund and the Shed Commissioners.