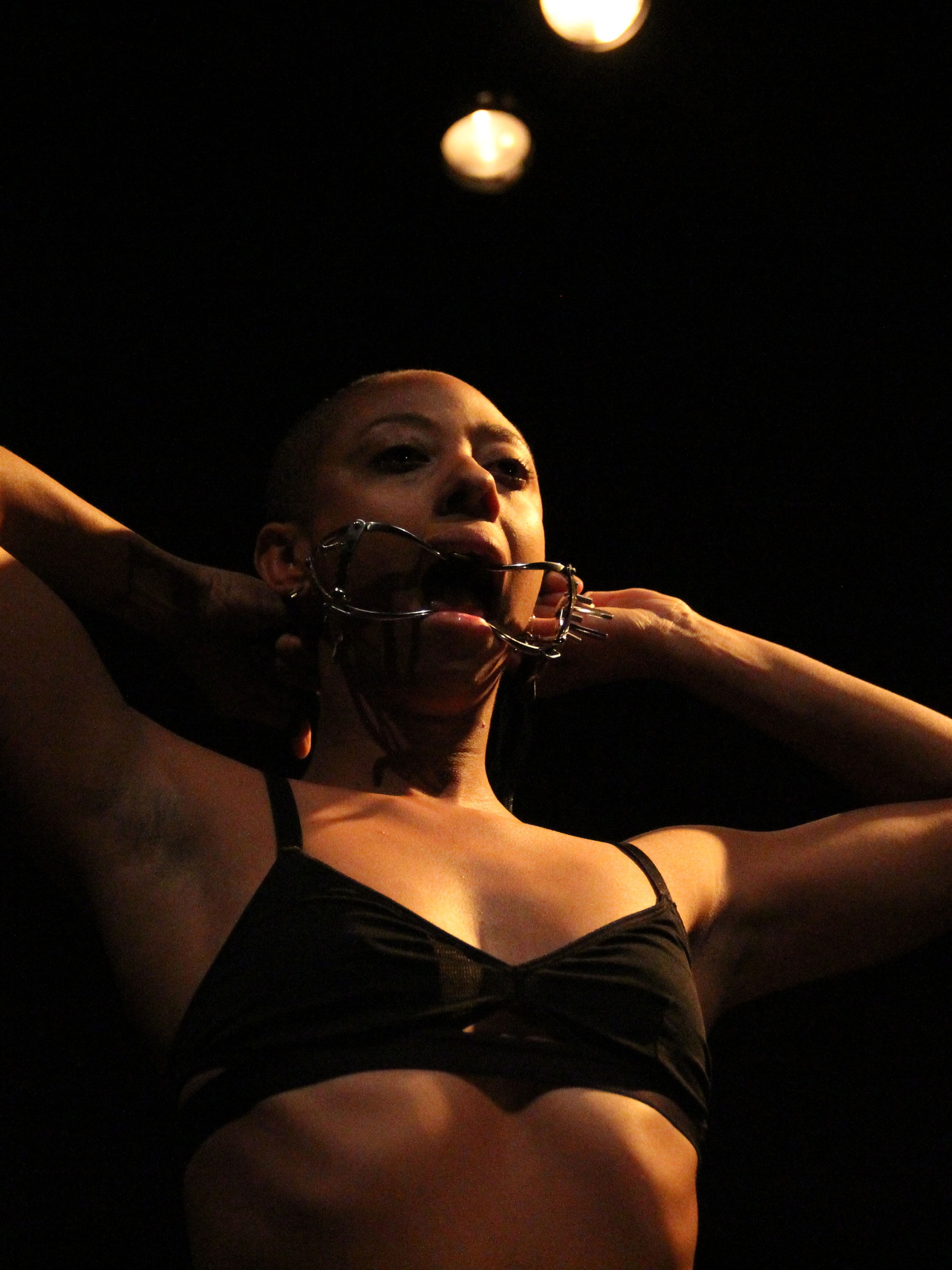 A multidisciplinary theatrical performance of the pursuance of pleasure during painful times
About this commission
In Hotline, callers scramble dance, movement, and vocal improvisation to perform the pursuance of pleasure during painful times. In this dizzying echo chamber of hidden desires, theatrics from the Caribbean diaspora meld with funk aesthetics to set an uncanny tone. The callers wind and bubble their bodies, howl, hum, and channel frightening and intoxicating prophecies. Needing relief from their labor, they latch on to familiar objects and dredge up sweet memories with ritualistic ecstasy.
Fana Fraser will partner with Different Gear to offer a bike ride leading up to each performance. This bike ride is aimed at uniting queer, trans, and gender nonconforming communities of color through cycling and camaraderie. The ride will be offered and made available closer to the date of the show. Fraser and Different Gear encourage the rides to be spaces for QTPOC (queer and trans people of color) and ask that allies only attend the performances, not the bike ride.
Artist
Fana Fraser (selected in 2018) is a performer and performance-maker living in New York City. Her work is rooted in a contemporary Caribbean aesthetic and framed by narratives of women's erotic agency, desire, and sexuality in the Caribbean. She is developing a new work for Open Call.
Open Call
Read more about "Open Call "
All details for "Open Call "
Thank you to our partners

The Lead Sponsor of Open Call is

Support for Open Call is generously provided by





Additional support for Open Call is provided by Jody and John Arnhold | Arnhold Foundation.
The creation of new work at The Shed is generously supported by the Lizzie and Jonathan Tisch Commissioning Fund and the Shed Commissioners. Major support for live productions at The Shed is provided by the Charina Endowment Fund.